It's no secret that consumers are increasingly using their smartphones to search online for products, services and related information, especially while out and about. But even when they're not on the move, people are becoming more likely to search online for nearby solutions and services, such as a shop,car park or doctor's office 'near me'.
This change in online behaviour has already triggered a huge shift in the world of online marketing. But many businesses are not fully up to speed. Whether large or small, organisations that haven't yet adopted local marketing strategies should definitely take steps to inform themselves about the potential benefits.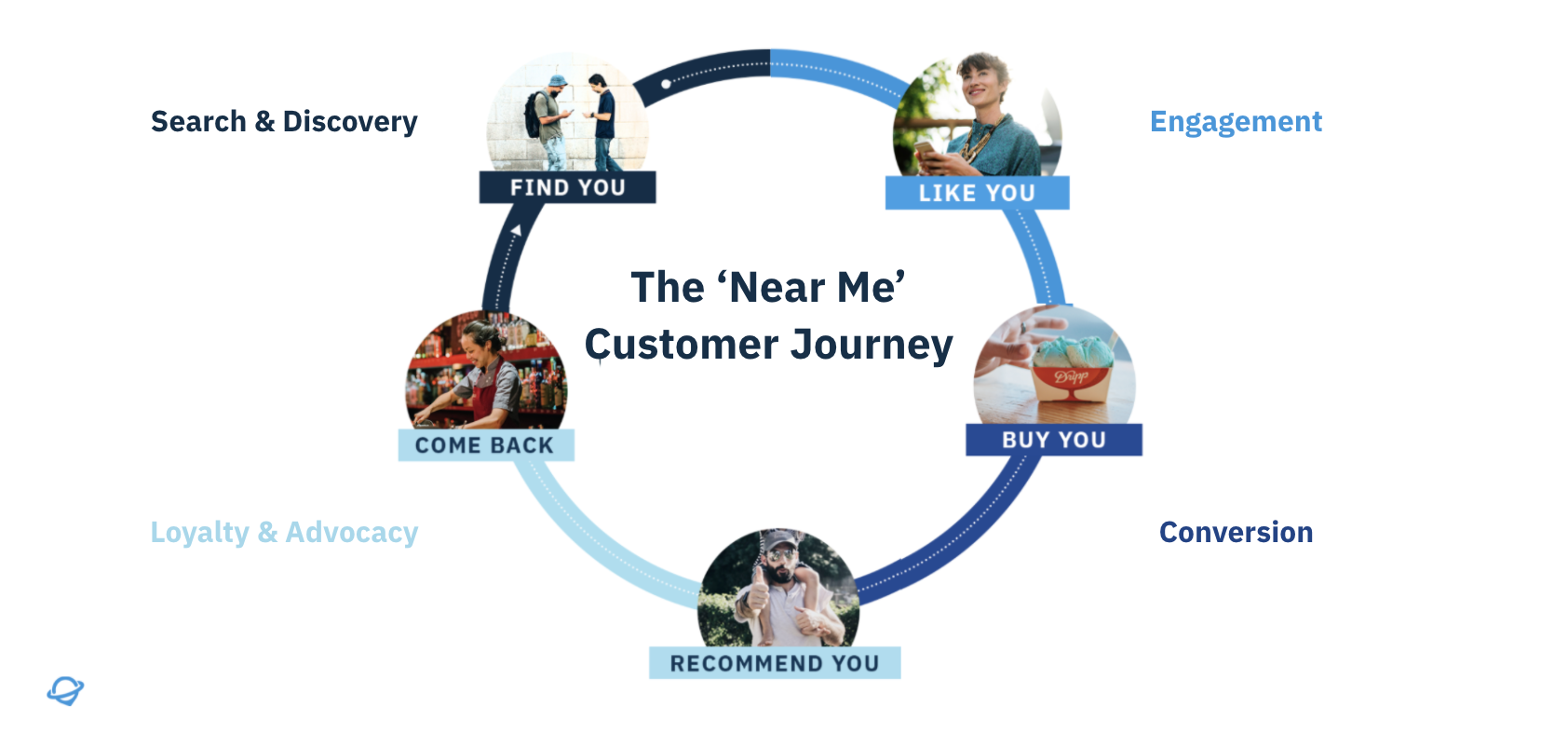 Local Marketing vs. Global Marketing
Global marketing — in other words, any activity that sends the same message to everyone everywhere at all times — is no longer enough. In fact, this old-school approach is guaranteed to disappoint and frustrate any customer looking for a solution here and now via their phone. Your customers expect you to meet them at all points on their 'near me' search journey, providing clear, targeted information.
Meeting this expectation may seem a daunting challenge, but we're here to help. Think of this article as a local marketing vault — a store of local marketing ideas and inspiration that will help you to navigate your way towards an effective strategy that you can invest in confidently. It's only a starting point, but one that we hope will set you off in the right direction.
What is Local Marketing
Think of local marketing as a strategy for helping people to find and make use of a business or service at a specific physical site. The potential customers targeted by local marketing will be individuals who are currently within a pre-determined area around the physical location. That area could even be as small as a single neighbourhood.
Although these people will be physically close to the location being marketed, their customer journey from search to purchase will rarely be direct or simple. They require content of many different kinds – digital, print or in-store. The task for businesses is to identify the many inbound marketing touchpoints where they can pick up potential customers and satisfy their needs, progressing their 'near me' journey until they can make a local purchase.
Which Companies Benefit the Most from Local Marketing?
For many small businesses, the main customer touchpoint is still very much in store. This is a huge missed opportunity, since there are highly affordable online tools available that let just about any business, large or small, serve the needs of consumers doing 'near me' searches. And, as we have seen, the popularity of smartphones means there are very few purely offline shoppers, so these late-comers to the local marketing party are really missing out.
Business that operate at a regional level benefit in a slightly different way. Local consumers may have feelings of regional loyalty that can be used to great advantage. Appealing to those feelings by emphasising your roots in the community will persuade many to make a purchase and even remain loyal.
Enterprises with many locations have the opposite challenge. They need to adapt their global marketing to local circumstances while also presenting a consistent brand image. This is only possible with the help of specialist tools and dedicated personnel such as a local marketing manager.
Industries in which local based marketing is relevant:
Insurance
Service industry
Delivery services
And more
Up to this point we have mainly been talking about local marketing as a tool for B2C companies, but it can also influence how a variety of different stakeholders experience a B2B company. If local perceptions are important – for whatever reason – local marketing can play a role.
Even brands that do not have their own stores can benefit from local marketing. Attracting customers to appropriate retail locations is still essential. The haircare brand Schwarzkopf is a good example of a brand without stores that employs local marketing to good effect.
Why is Local Marketing Important?
We have already mentioned that 'near me' searches are a growing phenomenon, thanks to smartphone usage. But it is worth registering exactly how big this phenomenon has become. It accounts for around 53% of all Google searches. And, importantly, they are mostly very high-quality leads. Approximately 75% of such searches lead to a store visit within 24 hours.
If you think about the circumstances in which people generally use a 'near me' search, these figures make absolute sense. They may well be out and about with a specific need at that particular time. At the very least, they may be at home taking steps to come up with a convenient way of making a certain type of purchase. Either way, local marketing addresses a desirable target group exactly when they are at their most receptive.
So far so good, but there are other, less direct benefits to local marketing. Firstly, it has the effect of building local goodwill and positive word-of-mouth in the surrounding community. Secondly, in many sectors, there is a clear perceived value to how local the experience is. In effect, 'near me' can become an important part of the positive brand experience.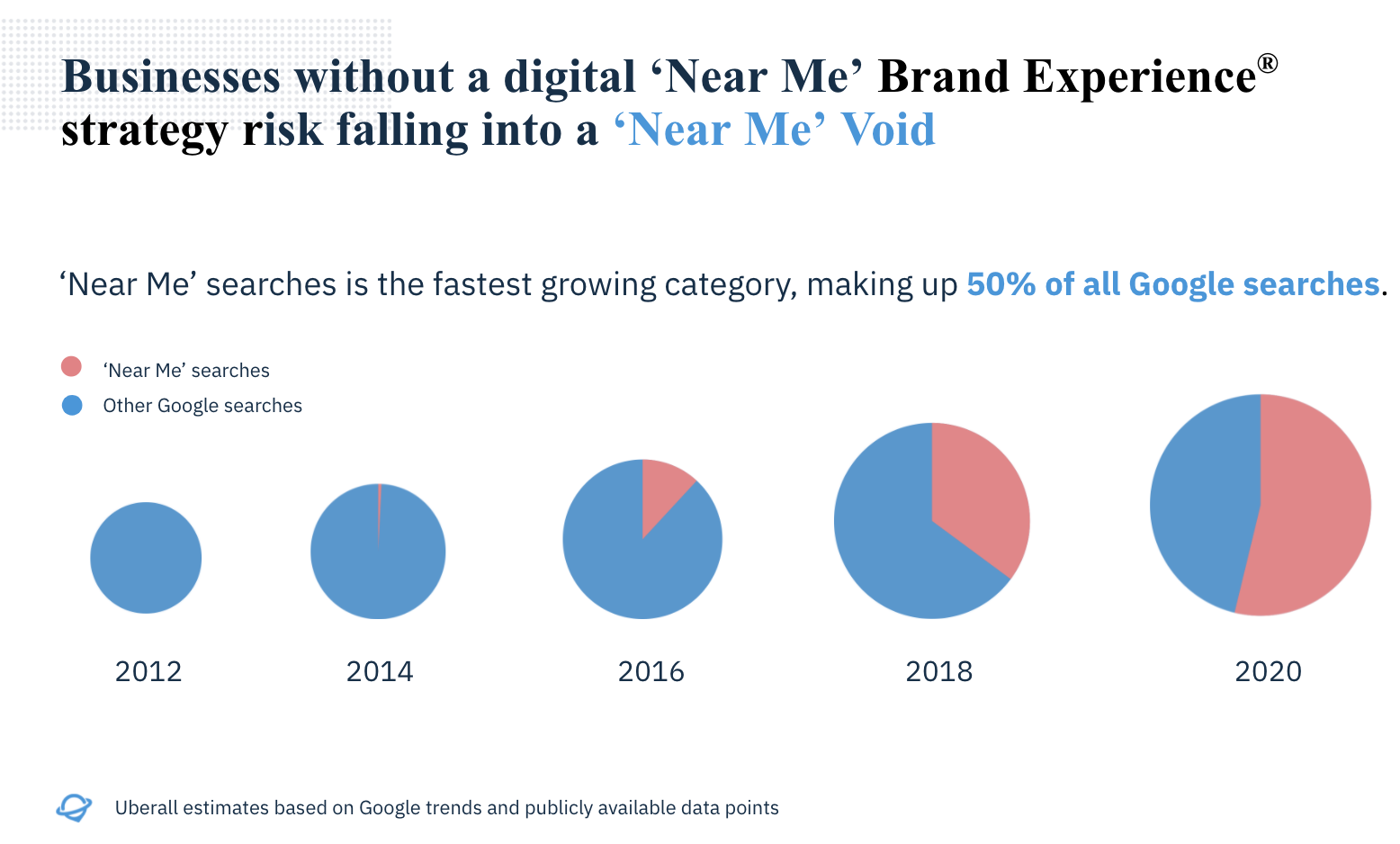 Advantages of locally based marketing
Precisely reaching the target group
Increasing visibility and familiarity
Generating higher revenue
Making the brand more attractive and building reputation
Strengthening loyalty through interaction with customers
Better understanding of customer needs
Improving service through feedback
Here Are 7 Ways to Boost Your Marketing and Reach More Local Customers
1. Ensure Your Local Listings Are Accurate(Not Just on Google)
A basic requirement of local online marketing is that you list your business on search engines, online directories, social media channels, map services and review platforms. The most important are Google, Google Maps, Bing. Facebook, Instagram and Apple Maps.
Each listing you create will include data such as a business name, address and phone number, which allows physical premises to be accurately located. It's critical that this information is not only, but also consistent across all search engines and directories. That will make it more likely your locations will be shown in a location-specific search. It can also improve your search ranking, which has a massive impact on the quality of customer experience.
Automate Your Listings Management


Maintaining and optimising listing data is an ongoing challenge. To simplify the process, you should consider using a listings-management platform from a specialist local marketing company such as Uberall. This kind of platform allows you to enter your business information just once and share it with all relevant search engines and directories. This not only reduces your workload but also eliminates the kind of data-entry mistakes that so easily occur in repetitive manual tasks.
If you have access to a platform that makes it easier to create and adjust location listings, those listings are more likely to be up to date at all times. This will help to ensure a good customer experience for people performing location-specific searches. As you can imagine, it's very frustrating for a person out shopping to be given wrong directions just when they are ready to shop, shop, shop.
2. Optimise Your Design
Given that so many 'near me' search queries come from mobile phones, it's important to pay close attention to the mobile browsing experience if you want to capture local customers. Smartphone users who find themselves on fast-loading, attractively branded but clear pages will be more likely to make a purchase, whether it's at a café or a car park.
Pages aimed at local customers are also not exempt from the usual rules of search engine optimisation. They need to have the kind of design and content characteristics that make a page findable and indexable for search engines.
Keep it Solution-Based
Early on in the 'near me' journey, the potential customer is usually trying to find solutions in answers to a very specific need. Predicting these specific needs is key to success in online marketing for local companies.
Localise Your Content
In addition to providing information relevant to specific needs, your website must efficiently cater to a local audience. That means giving prominence to content such as the special offers available at a particular local site, or who the local customer care contact is. We all know how irritating it can be when businesses force us to wade through generic information to get to what we need.
Add a Store Finder
Local marketing customer journeys are complicated – often involving many touchpoints. It's frequently the case that potential customers initially land on the main company page, rather than on a local store page, so it's important to add pages for each specific business location to your website. These should clearly describe the products, services and facilities of a single site.
Ensuring that these local pages can easily be found from the main website is also very important. Best practice is to add a store finder that is simple and effective, requiring minimal input and accurately identifying local sites.
3. Keep Reputation Management Top of Mind

Review platforms, rating portals and social media sites are critical channels for ensuring a positive brand image. But did you also know that this kind of reputation management contributes to local marketing strategies?
Benefits:
Potential customers are delighted and motivated when a business engages in dialogue about familiar places, personalities and issues.
Responding to reviews can show you care about customers' experiences at specific locations.
Customer feedback can be used to enhance and optimise local services.
Attract Local Customers with Local Ads
Paid online advertising is a useful way of making local businesses visible to nearby consumers – or at least consumers within a specified proximity to the business. The conversion rate is potentially very high since ad viewers are selected not only on the basis of their location but also because they have exhibited some predetermined behaviour, such as searching with a particular keyword.
You should consider using Google's advertising platform, as it dominates the market and provides highly flexible tools. These tools allow you to direct adverts at people in specific geographical areas, large or small, and highly customised target groups.
However, Google is not alone in providing localised paid advertising. Social media sites are among the other big players.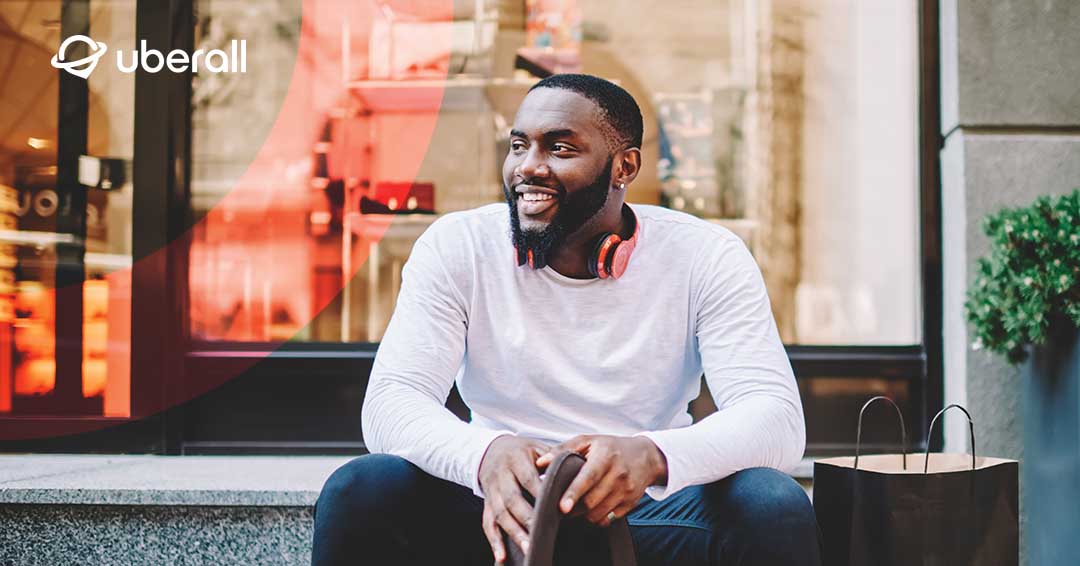 5. Create Some Buzz on Social
We have seen how important social media sites are for managing a business's reputation. But this overlaps with another social media activity: strengthening local customer relationships and attracting visits to specific locations.
The element of direct dialogue that makes social media so useful for reputation management also gives your brand presence a friendly and accessible feel when the conversation is about familiar people and places. How does a local road closure affect your business? Post the details on social media. The instant nature of social media is also great for communicating local information about time-critical events: special offers, for example.
On a practical level, this local focus can be achieved with the help of techniques like location-specific hashtags: for example, #Manchester, #CentralManchester or, if you want to go ultra-local, #DaleStreet.
6.Make Local Engagement a Priority
Engaging with local people through special events can create a sense of integration between your business location and the surrounding community. The result can be stronger local identification with the brand, plus a sense of energy and activity. This will almost certainly have a mobilising effect on potential customers.
The event in question could be self-organised and focused on your business location for the benefit of customers. Another option is a B2B event for a network of local companies. Community activities organised by third parties are also great for reaching out to local people. Sporting fixtures, school events, seasonal fairs and cultural occasions are all worth considering.
Local marketing activities that are useful for promoting special events include social media, local ads and dedicated landing pages on your website (requiring new search engine and directory listings).
Measure Your Local Marketing Success
Every business strategy needs to be tracked in order to determine whether it's successful. But how should you approach this in the case of local marketing online campaigns?
Two metrics are most significant. Firstly, identifying which of your locations have the best reviews, and, secondly, determining which have the most conversions? Correlating these measures with specific local online marketing activities should reveal some useful insights.
To get real benefits from this kind of analysis, it is important to have the right tool, especially if you are dealing with complex touchpoint data for many business sites and online channels.
Examples and Best Practices for Successful Local Marketing
KFC increases online visibility
KFC has significantly improved its online visibility by standardising its corporate information across all online directories. The quality of the customer experience has also improved: users are now 60% more likely to request directions to a store. As a result of this initiative, KFC's local search revenue has increased by 16%, which represents an ROI of 37x.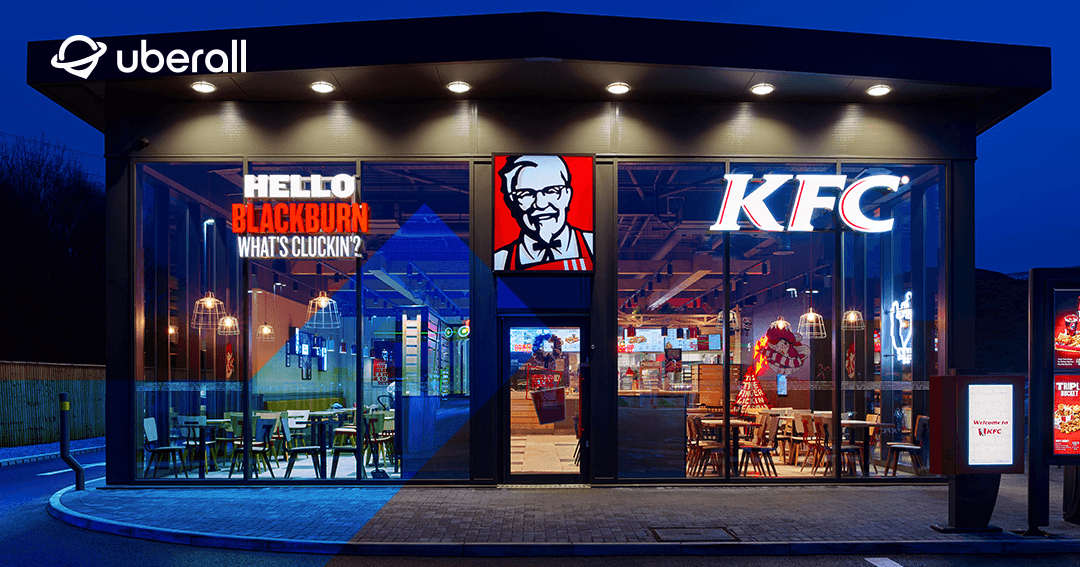 Contipark reaches significantly more customers with local advertisements
The search for a parking space has changed a lot due to technology. Drivers now use their smartphones and Google to find a parking space. The car park operator Contipark doubled its visitor numbers by making use of 'near me' ads. The result: 2.5x ROI and increased occupancy of company car parks within just a few months.
Yves Rocher sees growth in site visits
After optimising their business profiles in online directories, Yves Rocher achieved unprecedented numbers of clicks and page views for its locations worldwide. There were 120% more clicks on directions, 117% more clicks on the website generally and 287% more clicks on the telephone number.
The Yves Rocher digital team processes customer reviews on platforms such as Google, Facebook, Waze, Instagram, Apple and Yandex. This allows the company to continuously manage the brand's online reputation and ensure that customers enjoy the best possible brand experience at every stage of online and offline interaction, right through to making a purchase.
BP increases visibility and the number of 5-star ratings
BP wanted to reach local consumers by creating an outstanding buying experience across all online touchpoints: from providing accurate and up-to-date information for non-branded local searches to positioning itself as one of only a handful of petrol station chains that respond to customer reviews. Their efforts delivered success. The number of customers finding their locations via Google Search and Maps increased by 223%. Also, 5-star-ratings went up by 19%.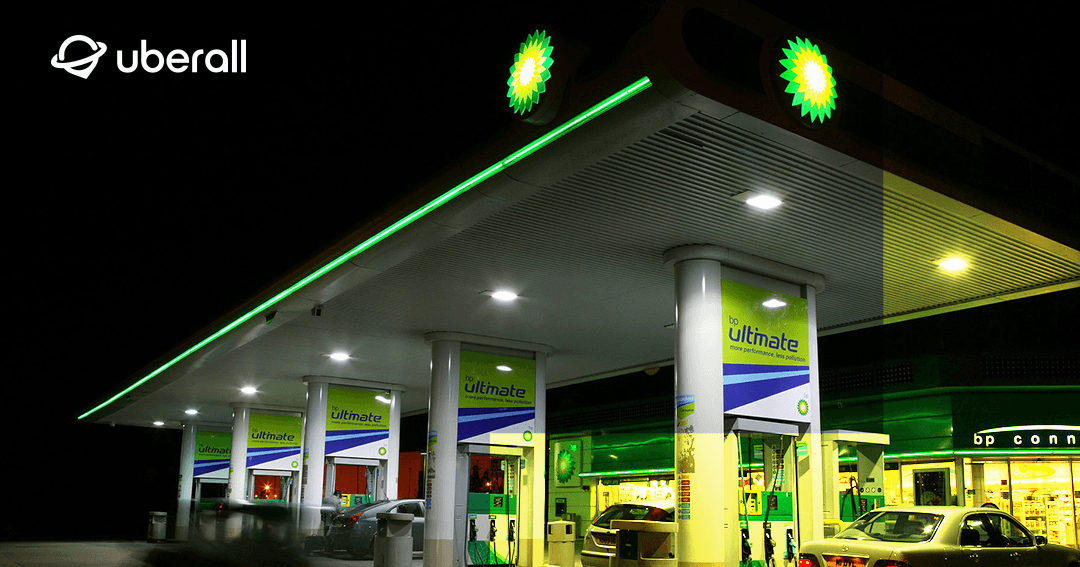 Summary: Why Use Local Marketing?
Being instantly found by local customers is more important than ever. Search engines, social media sites and online directories have powerful local marketing tools that make it possible to create a convincing 'Near Me' Brand Experience, enhance the reputation of your business sites within communities and increase your online visibility.