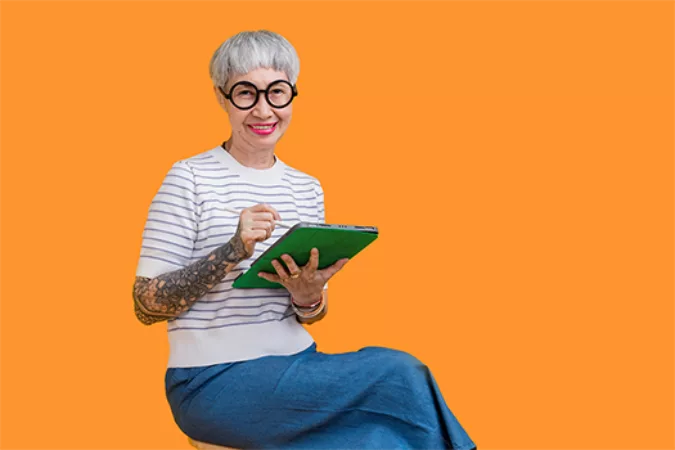 Blogs
Google SGE: A Primer for Location-Based Businesses
Lately, it can feel like generative AI has taken over the world. From Open AI with ChatGPT to seemingly every tech platform, it is aimed to enhance user experience by learning from input data to generate new information. And the latest iteration of AI has now officially reached the world of search engines.

Google's Search Generative Experience, or SGE, provides an AI-enhanced search experience. Though it is only available on the Google Chrome browser, and only for users who opt-in. But what exactly does this mean for search marketing strategies? And is it going to help or hinder multi-location businesses?
We recently covered Google's SGE and the future of local search in our LMB podcast series. Considering the importance, we do another deep dive on our blog to see what the fuss really is about.

How does Google's SGE impact local search?
What is Google SGE?
Announced at this year's Google I/O event, the Search Generative Experience delivers AI-powered summaries and answers on the search engine's results page (SERP). And according to Google, it enables users to:

ask new kinds of questions that are more complex and more descriptive

get the gist of a topic faster, with links to relevant results for exploring further

make progress more easily, by asking conversational follow-ups or suggesting next steps
For users who opt-in, their search results will present AI-powered answers to their queries instead of the traditional SERP display of page title, URL, and snippet. But coming from Google's Search Labs, it is still something of a work in progress.
SGE in Theory
Google's SGE envisions a way to help users quickly make sense of content. Instead of searching through pages of listings, SGE should theoretically deliver more accurate and timely responses to a user's query. But is it a better experience for all queries?

"I think we're definitely going to see an impact, but we really don't know what that's going to be. Visually, it's a very dominant feature of the page, but that doesn't mean it's going to change everything."
For example: searching for"lively restaurants in New York City" previously led you to a handful of options on top. And then organic search results underneath would feature links to TripAdvisor, Yelp, TimeOut, and so on. But with the SGE result, generative AI will give a text-based answer to those queries.
"The first thing that I see on Google is going to give me what they believe is what I'm searching for. And this is where I think AI comes in, saying: 'There are many lively restaurants in New York City including spots known for their cocktails, Italian food and French cuisine and more'. So it'll call out specific details about the restaurants."
SGE in Practice
In the example below, you can see the traditional Google 3-Pack on the right of the screen. The generative AI answer to the left, however, is more prominent and immediately attracts the user's attention.
The user in this example searched for "recommendations for car accident attorneys in Dallas". Their SGE result brings in a list of selected law firms, along with a disclaimer to seek help from a financial expert. It also gives the option to ask your own follow-up questions or just click on one anticipated by Google.
What's not featured though are directions, or lists of services. So there's no actual call to action in the Google SGE result. Instead of reaching out or making their way to the business' location, users have to interact with Google to find out more. And this can be a downside if you want to attract customers to your own channels.
What Does Google SGE Mean for Multi-Location Businesses?
Google's SGE shift could pose a host of challenges for local business owners. For one, it makes it harder to keep up with Google's algorithm. But more importantly, it's difficult to remain top of mind for users.
While SGE might make a dent in organic traffic, it could lead to higher conversion rates for both SEO and paid traffic; provided users are AI-qualified. And that's going to be trickiest for industries in the "Your Money Your Life" (YMYL) categories, such as health, safety, financial security, and society.
Let's take a closer look at the changes to search results. On a desktop, SGE completely dominates the screen—pushing the Google 3-Pack to the side and organic links, consequently, down. Though you can still see both, this is going to be a big behavioral change for users.
Implications for Location-Based Marketing
Experts can see that Google's SGE, still in beta, is already responding to user behavior. But what are the immediate, tangible implications for online search, especially for multi-location marketing?

The Google 3-Pack will stay, and perhaps become even more important. Because opposed to organic search results, they are not pushed down on SERPs.

Results are featured in a carousel, almost like a compressed version of the SERP. Meaning: it turns it into a smaller, scrollable list of relevant web pages.

There could be a "bear claw" above the carousel that opens up to an expanded view. So local SGE results may be paired with more traditional organic results.

How Google Ads fit into the SGE environment remains to be seen.
How Can Location-Based Businesses Optimize for Google SGE?
For now, the SGE result is basically a list with no real ability to filter or refine what you're seeing. So the information within the SGE results seem less useful than we're used to.
What we can see in the screenshot above is how the SGE result includes customer ratings and reviews. This suggests that Google's Search AI will give an important weight to social proof. And while we're still only working on anecdotal data, we suggest that businesses make sure they get into the Google 3-Pack.
Make the most of products
SGE results for product searches could be the most useful area for multi-location marketers. Given products and retail are amongst the biggest ad spend categories for Google.
The SGE result page for a product search still features the large, highlighted take-over of the display we saw earlier. But this time, there is more focus on what the user is actually looking for: curated information about the product, the Google Shopping carousel, reviews, stores, and so on (see screenshot, below).
So in this case, SGE provides plenty of opportunities for local stores to be more visible on the SERP. If you're a retailer, make sure to:

add products to your listings on Google

connect to the Merchant Center

add images and video to your listings

use YouTube shorts to showcase products and services
All of these appear to improve prominence for SGE results.

What do SEO professionals need to know about Google Search Generative Experience?
Google's goal has always been to provide the most relevant and accurate results for users. As technology advances, that goal remains firm, though their techniques behind the scenes continue to evolve. The SGE is just the next evolution.
Stay up to date with the latest tech developments
As with all other evolutions in search—from keyword-stuffing and white hat/black hat methods for conversions and answering questions—SEO professionals need to understand the details behind SGE. So they can work best with the new parameters and bring their businesses to the top of search.
Adapt your SEO strategies to Google's AI Search
The most visible differences are those display changes we mentioned before. And the fact that your previous hard work to get onto page one might not count anymore.
SGE also doesn't represent local businesses as well as the current Knowledge Panel does. So SEO professionals will need to work harder and smarter to get the most out of the Google Search Generative Experience.
Leverage local content
But the good news is: Google prioritizes localized sources for local searches. That's good news to marketers for multi-location businesses. Double down on social proof—social media content, videos, images, reviews and ratings—and make sure you're connected to all of Google's business products.
While SGE is still in beta, it's expected to be rolled out more widely in early 2024. So use this time wisely and get a firm grip on your strategy. And we can tell you this: success comes from location-based and data-driven marketing strategies.

Optimize for Google SGE together with Uberall