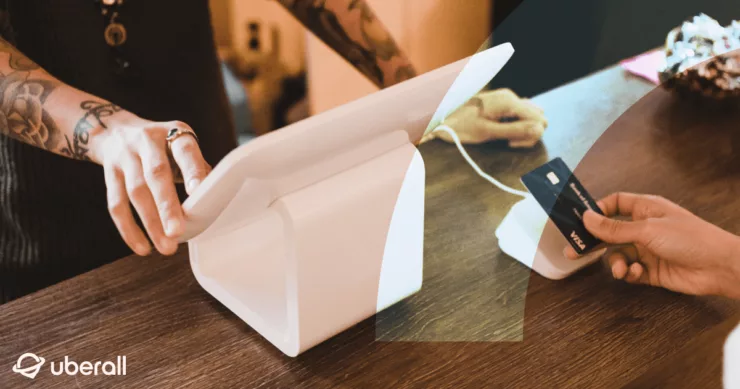 Blogs
The Essential Digital Marketing Strategy for Brick and Mortar Retail
The Internet may seem like the enemy to brick-and-mortar locations trying to make a buck against E-commerce giants like Amazon, but there are also massive opportunities for retailers who are willing to go digital and establish an online presence on map services, search engines, and other platforms where consumers are searching locally to connect with them directly. This ability to connect the right business with the right consumer is what makes location marketing the single biggest opportunity for retail brands trying to connect with good fit consumers who have buying intent.
What Is Location Marketing?
Location marketing is the digital customer journey in retail from online search to offline purchasing.
In order to understand location marketing, we have to ask ourselves the following questions:
'How do customers use different platforms like search engines, map services or recommendation sites to make purchasing decisions?' And 'what technologies do they use for this? Smartphones or desktop computers? Voice search or text search?'
If they use their mobile phone, they are far more likely to be mobile (hence the name), when they are conducting desktop queries, consumers are far more likely to be at home, work or another stationary location.
As Mobile search now dominates all other search queries (with around 57% of the total search market), consumer queries for retail stores that are 'nearby', 'now' and 'open' are also increasing on a massive scale.
No doubt you're familiar with the following situation: You're in a new city or area and need something from a retail store - let's use a supermarket as an example.
How would you locate one?
Today you would most likely conduct a 'near me search' using your mobile phone typing in a search query such as 'supermarket near me'.
After entering this search term in Google, you would immediately get three results listing supermarkets that are closest to your location known as the Local Map Pack, which is clicked by approximately 93 percent of search users.
So which store do you choose?
Aside from the store's location, you'll probably take the hours of operation and the reviews into account. Why go to a 3-star supermarket when you can go to a 5-star one?
Make Sure The Customer Journey Ends at Your Doorstep
The success of location marketing depends on ranking in local search (visibility) and fulfilling consumer trust indicators (reviews). In order to be visible and then be chosen over your competitors, you'll need to ensure that you have:
Presence and ranking - on the various relevant platforms where consumers search for products, services or brands
Accuracy of all data - such as location name, hours of operation, address, etc., which all have a direct impact on the user experience
Customer reviews - that motivate consumers who are currently searching to choose a certain store
Location-specific information and current promotions - that appear on a store's Google My Business profile or individual landing pages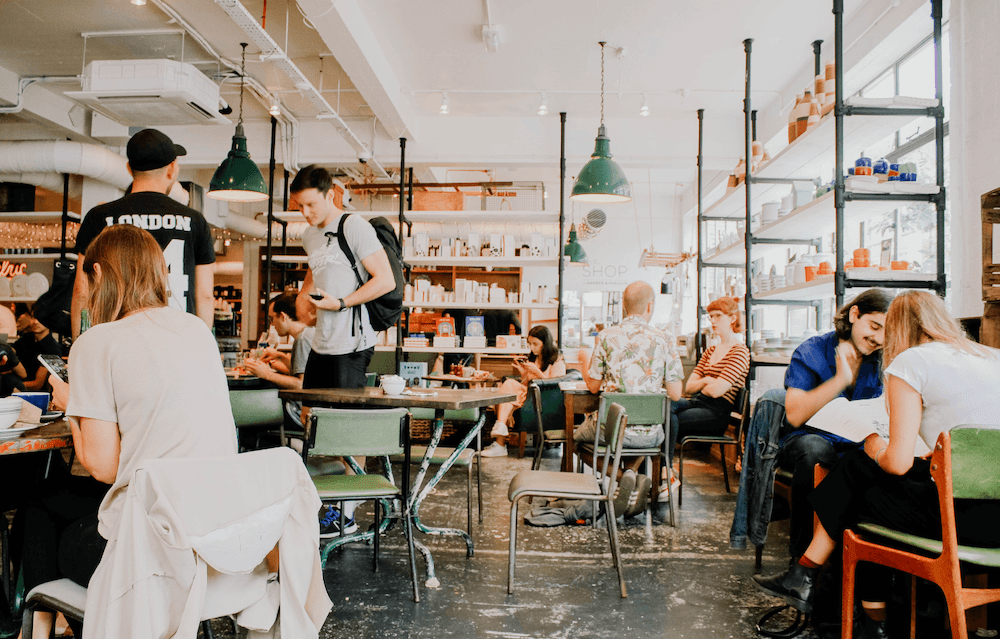 Well-maintained and consistent entries on relevant online platforms attract more customers to your store.
Your Retail Strategy Needs to Involve an Effective Marketing Tool for Local SEO
Whether we're talking about supermarkets, pharmacies, opticians, electronics retailers or other representatives from the retail trade, the example above demonstrates that for companies, successful location marketing means optimizing and constantly maintaining the online presence of their store locations. The most important thing here is ensuring maximum visibility on search engines, in directories, and on platforms like Google, Facebook, TripAdvisor or Bing. The key concept: local SEO
Local SEO (local search engine optimization) aims to get your locations into the top results when users search for products or services in their area. This requires you to have complete and correct profiles for each of your company locations on Google My Business (GMB), as well as on Apple Maps, Bing, and other search engines or map services.
However, entries on Facebook, Foursquare, Yelp, and many other platforms are also relevant. And that's not just because customers might be able to find your products there. The more high-quality entries refer to you, the more relevance you will be given by search engines like Google and the better your local ranking will be.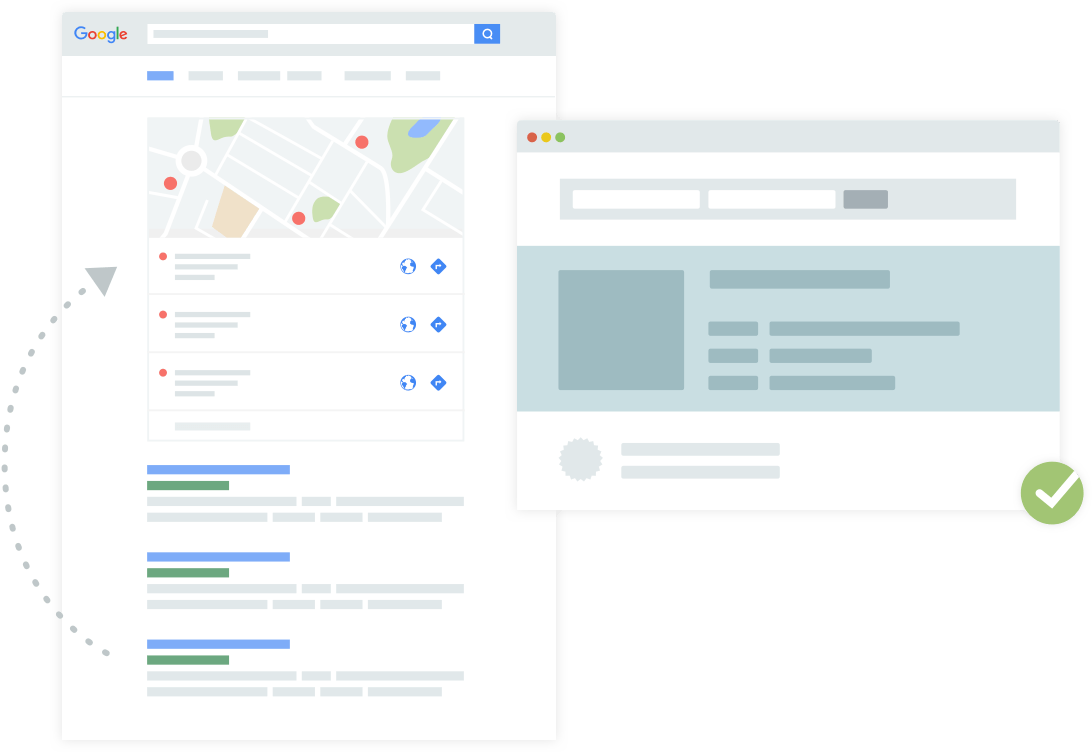 The better your presence is in the many "Yellow Pages of the Internet", the better your ranking will be in search results.
In summary, the goals of location marketing include:
Presence - customers can find you on as many platforms as possible
Consistency - consistent and accurate information across platforms
Visibility - being in the top search engine entries
Reputation - protecting your own brand, for example with managed reviews (reputation management)
Relevance - Giving customers exactly the information they need to find products or stores
Conversion - turn online interest into offline customers (online-to-offline conversion)
So, What's the Catch?
Despite having all these advantages, location marketing may have one disadvantage: In an online ecosystem that currently includes more than 50 relevant platforms (and rising), it has become a whole lot more painstaking to maintain control over your own online presence.
Imagine having to enter new hours of operation for 500 store locations in over 50 directories. Not only does this take a substantial amount of time, but it is also very prone to errors. The goal is therefore to work with a solution that allows you to manage your online presence efficiently, consistently, and without effort.
The question is: How can I automate location marketing?
Manage Locations Efficiently and Automatically With A Retail Marketing Solution
The approach is simple, yet effective. If a central location has all of the important information, it can pass this information on to the different platforms.
This is exactly what Uberall's Location Marketing Cloud solution does. It is a central hub that communicates with all platforms that are relevant to location marketing. Accordingly, you only need to keep company information up-to-date in one place in order to have consistent and current data across all platforms. It is up to you to determine user rights and who can manage information about locations. Depending on your needs and the structure of your company, you can give your marketing team, the regional sales team and/or the individual locations individual access rights to the Location Marketing Cloud.
Since the ratings on various platforms are particularly important for the customer journey, the Location Marketing Cloud is also a control center for reputation management. If a customer writes a review, your team or the branch management will receive a notification and can respond immediately. There's also another way to bring communication with your potential customers to the next level. Using the Location Marketing Cloud, you can publish posts on social networks (for example, Facebook or Google) and create unique landing pages for individual store locations.
Ranking on the first page: BIO COMPANY uses the Location Marketing Cloud
Companies that integrate location marketing and local SEO into their marketing strategy achieve significantly better visibility to both customers and consumers. Here's an example: The organic supermarket chain BIO COMPANY uses the Location Marketing Cloud to centrally manage information about store locations and to create landing pages for specific locations. Within a year, BIO COMPANY was able to generate 56 percent more clicks and 350 percent more page impressions. On average, their ranking on Google improved by 8 spots. This has secured the company a solid place on the first page.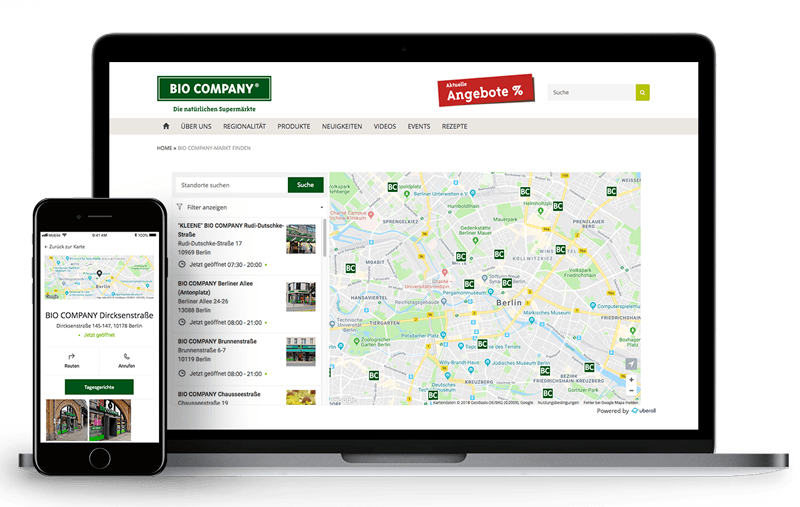 Location marketing makes it possible for you to improve your visibility online and bring customers to your locations. The Location Marketing Cloud allows you to simplify the underlying processes and lay an efficient path to more sales.
We will help you along this path. Contact us for a free demo of the Location Marketing Cloud.