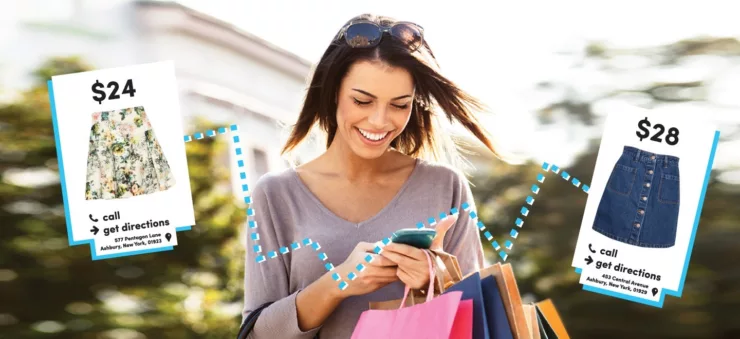 Blog
5 Reasons Location-Based Mobile Ads Boost Retail Sales
Retailers are on a perpetual mission to capture new customers, yet they are often unaware of the immense influence they now hold - thanks to mobile marketing. In order to fully tap into this power, you need to take advantage of mobile ads customization such as your consumers' geographical locations, seasonal trends and your stores attributes.
If you do this right, you can open up new avenues to untapped customers, enhance brand loyalty and lower your advertising budget.
But it's not enough to just say it, let's break it down with 5 reasons you should be customizing for your mobile ads.

Reason #1: Personalize Your Approach, 8 out of 10 Customers Will Thank You

A research study conducted by Google revealed that 80% of consumers prefer ads that are customized to their local area.
This shouldn't surprise anybody. All things being equal, we'd rather be served geographically relevant ads over their generic counterparts.
For multi-location businesses, local customization becomes even more crucial.
Under the national brand umbrella, each of your store locations is unique in terms of product offerings, location, atmosphere, and demographic makeup of regular customers. By the same token, your mobile ads should appeal to their intended audiences in the same way - by utilizing a personalized approach, offering store and product details that the local community will care about.
By highlighting differences that are unique to each location you're drastically improving how they interact with your brand.

Reason #2: Mobile Ads Build Brand Loyalty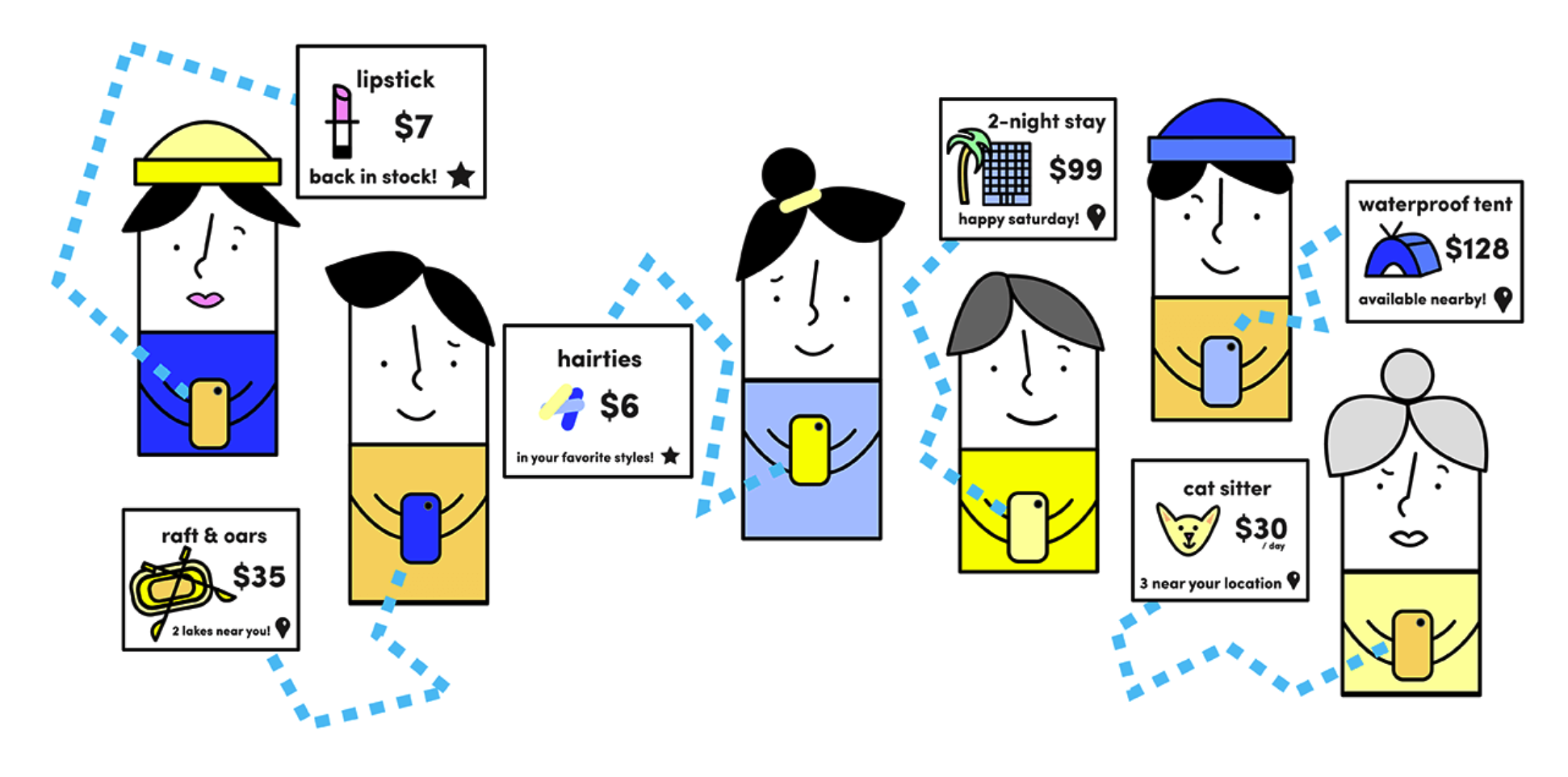 Consider these two mobile ads for a casual restaurant chain:
1. Celebrate your next milestone with us! We bet you will find something you love on our menu.
2. Celebrate your next milestone with us! Try our latest addition to the menu: Succulent Fish Fry - a Milwaukee favorite. Now available at 123 W Mineral St. - Sam, Store Manager at Casual Restaurant Chain.
Which is more compelling?
I think we can agree the second one has more appeal as the message is crafted specifically with one group of people in mind. It feels like it comes from their neighborhood restaurant as opposed to a corporate office and includes enough detail to build afoundation of trust and favorabilitywith local customers.
Additionally, you could further customize this ad by including a compelling image of the store as well as a call-to-action such as "Get Directions".
The truth of the matter is, mobile ads such as these build loyalty for the entire brand, not just that location. After all, nothing says "we care about our customers" like making their mobile and offline experiences convenient and seamless.

Reason #3: Attract New Customer Demographics
Location-centric mobile ads make it possible to attract customers beyond your traditional customer base while still maintaining the cohesion of your brand identity. A great example of this is Old Spaghetti Factory, a successful national restaurant chain, which was able to generate 650,000 new local customers.

Their killer mobile ads enticed people with popular menu items. Plus messaging was tailored for each store. As a result, Old Spaghetti Factory successfully attracted a new customer demographic that is young and social media savvy.
Reason #4: Reduce Wasteful Ad Spending

Did you know that major ad networks such as Google AdWords and Facebook Ads reward high-quality ad content with increased visibility and lower costs?
If your ads are customized to be highly relevant to the target audience, you will be rewarded with more impressions, higher ad performance in terms of clicks and engagements, and lower costs per result over time.
In essence, you're helping youradvertising dollars go further, be more effective and reduce wasteful spending.
On the other hand, if you disregard ad customizations, you could be inadvertently advertising products and services that are not even available in a customer's local store. Not only does this lead to a bad experience for any customer that clicks on the ad, it also means that valuable ad dollars are wasted in the process.

Reason #5: Increase Foot Traffic and Conversions

According to Google's Local Search Behavior report, 50% of consumers visited a store following a related local search on their phone.
With location-centric mobile ads you can leverage this behavior and send potential customers straight to your store by inserting local signals and action-driven CTAs into your ads.
Whether you sell shoes, TV's or cars, location-centric customized mobile ads are a must-have to open up avenues to untapped customers, enhance brand loyalty with personalized messaging and help you get the most out of your advertising budget. Ultimately leading to more foot-traffic to your businesses.
Don't miss out on thousands of potential customers.