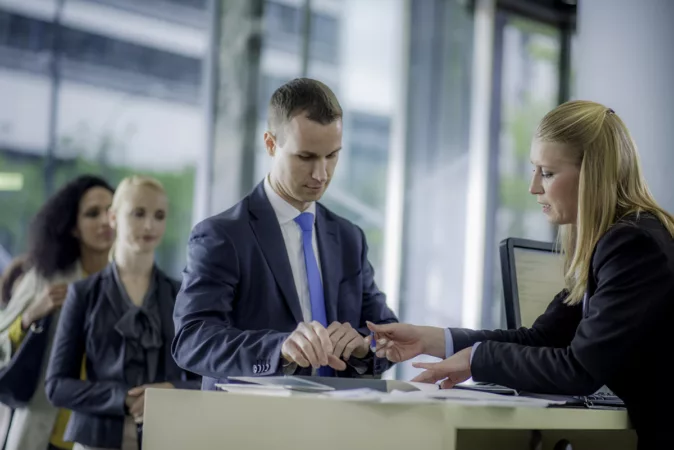 Blogs
How National Consumer Banks Can Compete on a Local-Level
Large consumer banks offer a number of advantages over more regional or localized operations. Consistency in service, the wide availability of ATMs and the ability to take a vacation or even move and still use a preferred banking partner are some of the most obvious benefits. However, there's been an upswing in popularity among more local institutions like credit unions, thanks in part to an ability to connect in a meaningful way with customers on the community level. As Money & Career CheatSheet pointed out, credit unions also offer perks like free checking accounts and easily accessible branches.
What can larger financial institutions do to take back the ground credit unions are gaining through local social media and SEO?
There are a number of different considerations to make, and many of them start with building and developing social media, paid media, and search engine results pages on the local level for individual branches. With an approach focused on making each branch a unique entity, it's both easier for potential customers to find their way through a bank's doors and to significantly enhance local engagement efforts.
"Banks must establish a distinct Web presence for each branch and properly promote them."
Establish a Digital Presence for Each Branch
Many credit unions are prepared to succeed on the local level in terms of social media, search engine results and mobile strategy, simply because they only have a limited number of locations to promote and market. Whether a credit union has one location or a dozen, they all tend to operate in geographically small spaces and don't have to distinguish between the overall brand of the institution and individual locations.
For large financial institutions to compete with credit unions, banks must establish a distinct Web presence for each branch and properly promote them. This approach replicates the local focus that gives credit unions an advantage in local and mobile search, giving larger banks a more visible and active community-level presence that better engages local residents.

Focus on Local SEO Ranking to Compete Locally
Developing and improving the presence of individual branches in organic local SEO ranking is an especially important component of local and mobile strategy. Mobile search is rapidly outpacing other forms, so it's important to not only have a general approach in place but to specifically focus on mobile optimization.
How a bank shows up when a consumer searches "bank near me" is not just luck, there are five controllable factors. And your performance against these five controllable factors — whether they are actively managed or not — determines whether or not your brand shows up. These include:
Local Listings Accuracy: Information accuracy and consistency across all networks
Local Profile Completeness: All applicable fields filled out on each discovery network
Ratings and Reviews: High rating score and responsiveness to reviews
Local Facebook Publishing Activity: Frequency of posts on local social and ideal keyword density
On-Page Signals: Local page alignment with Google's assessment of quality
Best Practices for Optimizing for Local SEO
When it comes to managing local listing and review sites, consistency of information is paramount but involves long, labor-intensive processes that can tax resources for individual branches or a small, centralized team. Here are some things to consider:
Central Location Data Management – Find a solution, like MomentFeed, that allows you to automate much of the rote work involved in managing and homogenizing location data - address, phone number, hours of operations, attributes (i.e. ATM, drive-thru banking, etc.). A central system for managing location data offers a single source of truth that and ensure consistency across listings, review sites, social media pages, and local web pages.
Listing Clean-up – Another major challenge for multi-location banks is identifying and claiming un-managed pages. Often local pages are created by an individual branch location or even a consumer of the bank, and corporate has no awareness or oversight. Again, an automated solution like MomentFeed can greatly simplify the process - cleaning up duplicate listings, and claiming, updating, and maintaining local pages.
ATM Location Listings - ATM location listings are another important asset to better connect with current and potential customers on the local level. Solutions like MomentFeed can centrally manage ATM locations, helping to standardize information, similar to the process for branch locations.
Reviews and Local Social - While location data accuracy and citation volume make up a big chunk of the local SEO ranking factors, reviews and local social can also help boost local SEO optimization, plus they can greatly contribute to building community connections in each local market a bank operates. Arvest Bank has mastered the art of creating community connections both online and offline through a well managed review program and branch-level curated content that still has corporate oversight to ensure brand consistency.
With a powerful, locally-oriented marketing strategy customers can more easily find both branches and ATMs close to them - whether they're in their hometowns or taking a trip across the country.