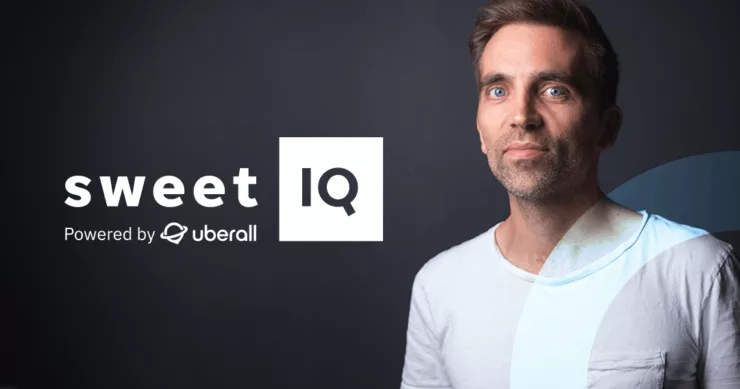 Blog
Welcoming Gannett and SweetIQ to the Age of 'Near Me'

We are extremely excited to announce a new strategic partnership with Gannett, the largest media publisher in the U.S., to offer its customers Uberall's best-in-class 'Near Me' Brand Experience solutions. As part of the agreement, Uberall is also acquiring Gannett subsidiary SweetIQ.
Gannett's selection of Uberall is a powerful endorsement of our 'Near Me' Brand Experience platform. They also chose us because of our proven commitment to partner success.
We are looking forward to bringing the power of our technology and industry-leading customer service to Gannett, ReachLocal, and SweetIQ's existing customers. Incorporating SweetIQ's team into Uberall will also help us scale service to our rapidly growing North American partner network.
SweetIQ's Montreal headquarters will become our seventh global hub and the third in North America, together with San Francisco and Detroit.
When my oldest friend David Federhen and I started Uberall in 2013 our goal was to enable local businesses to build stronger relationships with their customers and communities. In the Age of 'Near Me', we wanted to help businesses become more visible and more easily discovered online. We also wanted to simplify the management of business location data for brands with hundreds or thousands of locations.
We were a small team of four people when we started. Today we have more than 300 employees and are still growing rapidly.
Uberall works with numerous global brands, such as BP, KFC, Yves Rocher, Lufthansa, and Virgin Holidays, as well as single-location businesses through our extensive network of partners. In each case, we're helping them deliver great 'Near Me' Brand Experiences throughout the consumer purchase cycle.
With best-in-class technology and an expanding product suite, we've become the global leader in location marketing. From our modest origins seven years ago, we've grown to manage more than 1.25 million business locations on behalf of customers and partners around the world.
Yet that's only a fraction of the overall market and market opportunity that still lies ahead.
About Florian Hübner:
Florian Hubner is CEO and co-founder of Uberall, where he is the main technical and product lead for the company. Before founding Uberall in 2013, Hubner spent several years as a strategy consultant for McKinsey & Company, where he advised leading companies across a variety of industries. Prior to McKinsey, he worked at the Hasso Plattner Institute in Potsdam.