Over three-quarters of UK consumers check online reviews, with TripAdvisor 2.5 times more influential than Google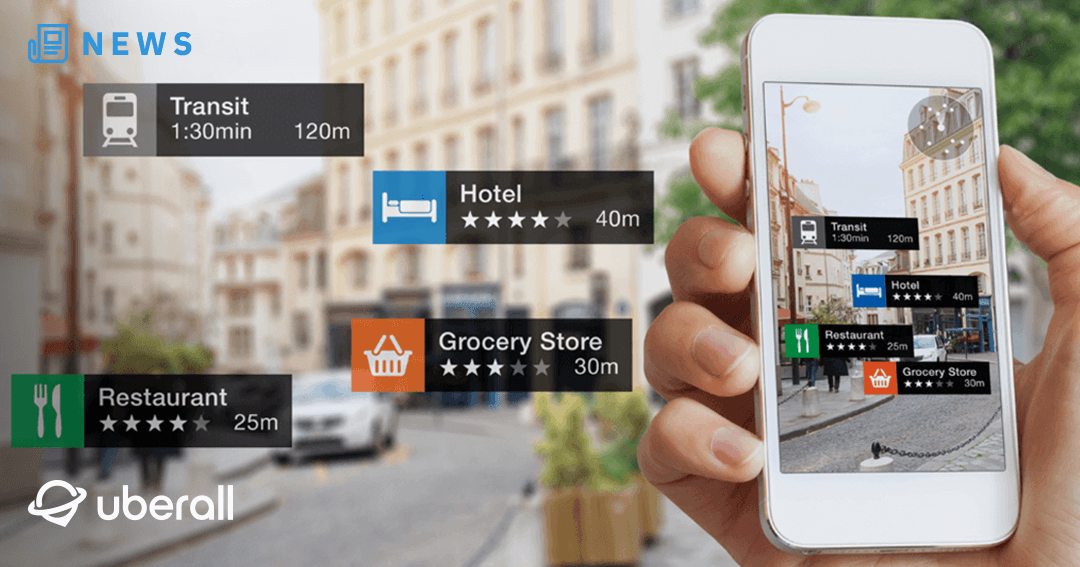 Women check online reviews more than men
London, UK, 26 June 2019 – Uberall, the location marketing technology specialist, today announced the findings of its survey analysing how UK consumers view and use online reviews. For the study, Uberall commissioned an online survey of 2,111 UK consumers.
Key findings:
UK consumers turn to TripAdvisor's online reviews the most
Over three out of four (76%) UK consumers have checked online reviews on Tripadvisor, Google, Facebook or Yelp or other online review websites, but in terms of popularity, Tripadvisor comes up trumps. 68% have checked online reviews on Tripadvisor, compared to Google (27%), Facebook (18%) and Yelp (4%).
It may come as a surprise that Tripadvisor is the go-to review site for UK consumers, but from its humble beginnings in a small office above a pizza shop, it's grown to become the world's largest travel site, with 456 million monthly unique visitors, according to TripAdvisor's own data*.
While a similar survey of US consumers revealed the exact opposite result – American consumers rely on Google more than TripAdvisor when checking online reviews – Tripadvisor is an enormously important review site for a multitude of businesses. Not only hotels and restaurants, but spas, movie theatres, retail stores and more are reviewed on Tripadvisor. Even the Cobham Service Station on the M25 boasts 502 Tripadvisor reviews.
Women check online reviews more than men do.
In general, women (80%) consult these online review sites more than men (72%). However, in specific categories like automotive services (car dealers, car repair, etc.) and high street retail, men are more likely to check reviews than women (24% vs 18% and 19% vs 16% of those who check online reviews, respectively).
Businesses would be wise to ensure they aren't stereotyping or making assumptions about their customer base, as that could mean they are missing out on potential business. Reading and responding to reviews can help businesses to discover more about their target market and see the business through the customer's eyes. Even more importantly, best practice review management -- encouraging, tracking and responding to online feedback -- can sway customer purchasing decisions, particularly as reviews and other user generated content influence where a brand ranks in search results.
Hotel and restaurant reviews are particularly influential
Consumer reliance on online reviews for the hospitality sector has steadily increased. In 2016, only 29% of consumers reported that they paid a lot of attention, or even a little (39%), to online reviews for hotels, and for restaurants, just 19% paid a lot of attention, or a little (42%), according to Barclay's feedback economy report. Today, 79% of consumers who have checked online reviews have done so for hotels and 77% for restaurants. Online customer reviews for hotels and restaurants are more influential than information on the business' own website, with roughly five times as many people trusting hotel and restaurant customer reviews over the business' website (77% vs. 15% and 72% vs. 15%, respectively).
Businesses sometimes avoid engaging with reviews altogether for fear of negative responses, but only 15% of consumers would never consider using a business that had negative reviews. The vast majority of consumers aren't dissuaded by negative reviews, and even if a business had a number of negative online reviews, four out of ten people would still use the business if it had replied appropriately to the negative reviews, such as by apologising or offering a discount.
Good reviews matter but so does responding to bad reviews
Acknowledging positive reviews and providing meaningful responses to negative reviews can enhance reputation and turn around harmful publicity – keeping existing customers and showing new ones that the business is responsive and customer-centric.
"Consumers are relying on reviews more and more when making purchasing decisions, but they're not just looking for top star ratings or glowing reviews, they're also evaluating the business based on its online responsiveness. With consumers engaging with companies on a vast array of review platforms, it's vital for companies to have a unified and proactive voice in these conversations, especially when they're managing the online presence of a great number of store locations," said Daniel Mathew, Vice President UK, Uberall.
Survey methodology:
All figures, unless otherwise stated, are from YouGov Plc. Total sample size was 2111 adults. Fieldwork was undertaken between 25th - 29th April 2019. The survey was carried out online. The figures have been weighted and are representative of all UK adults (aged 18+).
About Uberall:
Uberall is a global leader in location marketing technology. Its flagship Location Marketing Cloud platform empowers the world's biggest brands to connect with their customers and turn online interactions into offline sales. Uberall gives businesses central control of their digital presence and online reputation, enabling them to easily manage brand interactions in real-time on all digital platforms—mobile, voice and desktop—across websites, mobile apps, store locators, search engines, maps, social platforms, and advertising networks. The Location Marketing Cloud provides a consistent, accurate digital brand footprint that helps businesses capture new customers and maximise revenue for every location.
Uberall is headquartered in Berlin, with additional offices in San Francisco, London, Paris, Amsterdam, and Cape Town. Its clients include Fortune 500 companies and industry leaders from all over the world.
Learn more at uberall.com.
*TripAdvisor log files, average monthly unique visitors, Q2 2018
Media contacts:
Michelle Edge
Eleven Hundred Agency
E: michelle.edge@elevenhundredagency.com
T: +44 (0)20 7688 5202