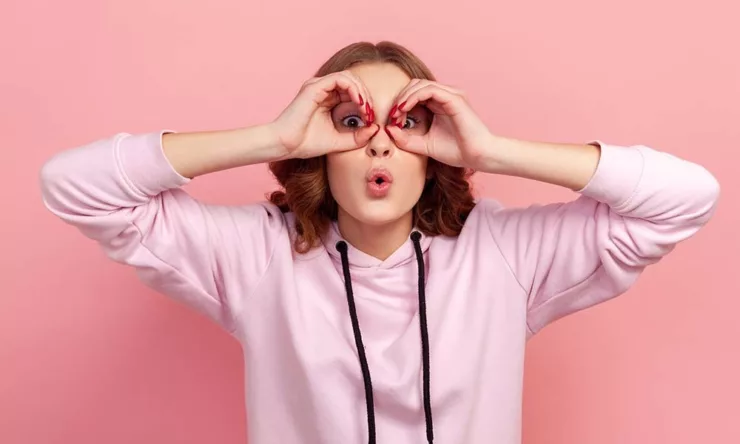 Blogs
The Key Tenets of Digital Marketing for Franchises
Franchise marketing has changed dramatically in the past few years. Today, driving revenue at franchise locations involves both in-store advertising as well as digital marketing for franchises. However, digital marketing is becoming more primary.
Purchase journeys that used to exist only in the real world now take place through a complex combination of physical and digital actions. Today's customers make a brand discovery and purchase choices online and often implement them in the real world, at stores. About 40% more consumers than last year first search for local businesses online before trying them out at physical stores.
More importantly, some of the best opportunities for customer advocacy are found online. Electronic word-of-mouth is essential for winning new customers. Online reviews, star ratings, and social media recommendations are vital digital methods of encouraging new customers to go to physical stores.
That's why digital marketing for franchises is so essential. It helps your brand and its locations become discoverable at the right moment by the right people, and ensures you can make a great impression on new customers who can recommend you to their network.

What Is Digital Marketing for Franchises?
Digital marketing for franchises is a technique that uses both paid and free digital mediums to:
Build brand and location awareness for franchisees
Improve perception of your brand and its locations online
Drive more revenue both at the national and local levels
The technique involves a vast range of methods like creating and maintaining Google My Business (GMB), Yelp and other listings, paid ads, location-based offers, review management, location-based social media presence, and local SEO.
Each of these methods takes advantage of the new opportunities provided by the internet to market both individual franchise locations and a brand as a whole to people who are most likely to buy.
There are three central tenets of digital marketing for franchises that will help you approach franchise marketing the right way.

Digital Franchise Marketing Tenet #1 — Get Found
Online search queries often trigger purchase journeys. Unless your franchise locations show up at their high-intent search moments, there is no way to go down on a path to success.
Simply put, you need to "get found" online to make bank.
Brand discovery looks a lot different today than it did just a few years ago. Earlier, a consumer may have seen a commercial, a newspaper ad, or simply walked past a business to know about its existence. Today, most purchase journeys start online with a random or intentional browsing action.
People look up all sorts of things: "best insurance buy," "vegan lunch options," and "hairstyling solutions near me" to find products and services in their vicinity.
Most of these searches are unbranded, which signifies the searcher wants a need or desire met without any preference for a brand. According to recent research, the majority of searches are unbranded, with 58% of all "near me" searches not having a brand name associated with them.
Franchises can take advantage of this by ensuring their locations show up at the right time and get the kind of visibility that results in revenue generation. Targeting unbranded searches with the proper digital channels can help your franchise tap into this traffic and drive more revenue.
Digital Channels that Help You Get Found
Here are some of the vital digital channels that can help your franchise locations get found:
Local SEO: This strategy involves optimizing a location's listings, service/product descriptions, review responses, and local webpages with location-specific longtail keywords to improve your ranking in local search results. Here are some more tips to improve your visibility using a franchise SEO strategy.
Social media: After search results, the best way to get found online is through social media. You can improve your social media presence by responding to your location's Facebook and Instagram comments and reviews at both national and local levels. If you set up profiles for individual locations, add the store name, services, location details, and content optimized with location-specific keywords for better visibility on search.
Accurate listings and local profiles: Landing in the Google 3-pack requires accurate and complete local listings and profiles displaying the right NAP data, business descriptions, hours, CTAs, product and service information, and other inputs that give consumers the right information when they search.
Digital Franchise Marketing Tenet #2 — Be Chosen
Getting found is of little use unless a consumer decides to buy from you. You need to make favorable impressions on potential customers with your locations' digital storefronts.
The experience you provide at high-intent purchase moments can make or break the success of your locations. Consumers check photos, read social media recommendations and reviews, and then decide whether or not they're going to visit your location.
Your overall brand will also impact people's decisions to buy from you. To be chosen, you need to tie in both your national and local digital presence to create a great and uniform impression online.
Digital Channels that Help You Get Chosen
There are a few excellent digital strategies and channels that can help you make the right impression on your customers, such as:
Review management: Actively solicit and respond to reviews to present a user-generated opinion of your locations and your brand to prospective buyers. Train and empower your location managers to respond to them in less than 24 hours, whether by thanking people for positive reviews or addressing negative reviews with solutions.
Adding images to listings: Google My Business (GMB), Bing, Yelp, and TripAdvisor listings for your locations should be updated with high-quality images for your locations including indoor and outdoor shots and pictures of your products and services for consumers to build an impression regarding what to expect from your brand. About 60% of consumers say local search results with good images pushed them towards a decision.
Social media content: Your social media presence, whether managed at a national or local level, must be consistent. If you maintain social pages for each of your locations, relevant content, offers, local specials must be regularly dished out on these channels for engaging the communities around your franchise locations. Respond to reviews and comments on social media channels as well to maintain an overall brand image that you are proud of.
Local webpages: It is best for each location to have designated local webpages, which are also listed on your corporate website with accurate NAP data and location information. Webpages are powerful ways to make the path to purchase easy for your brand and locations. They improve discovery and aid in location-level conversions with product info, location info, CTAs, images, and more.
Digital Franchise Marketing Tenet #3 — Drive Loyalty
Once you've been chosen the first time, your goal is to offer people an experience they want to re-live every time. The world's best companies know that the way to drive revenue is by charming customers and not by chasing prospects only.
The best way to do that is by offering your customers experiences that they love and want to share with others. As a franchise business, building loyalty like this can be challenging since you have multiple locations to manage and have to align with corporate strategies. However, bringing together your national and local teams' goals and empowering franchise owners to make local decisions can help you strengthen customer loyalty toward your brand as a whole.
Digital Channels that Drive Loyalty
Here's how you drive loyalty as a franchise.
Reviews: Responding to reviews is an excellent way to mitigate bad experiences and build loyalty. After a business has responded to a negative review with a solution, 33% of reviewers posted a more positive follow-up review.
Communication: Another key driver of loyalty is communication. Invest in AI chat engines and quick review responses and encourage location owners to provide customers with real-time communication. Training your local teams to address customer queries on time and within the purview of your brand guidelines will help you achieve uniformity, which encourages consumer trust.
Social media: People tend to like things their friends also like. Encourage social media tagging and mentioning specific locations to drive positive electronic word-of-mouth and success stories at local levels.
How to Make Digital Marketing Work for Your Franchise Model
Whether your franchise operates on a centralized, decentralized, or hybrid model, your tactics for leveraging digital franchise marketing strategies may vary. Here's how you adapt the use of these tactics to different franchise business models.

Centralized Digital Marketing Franchise Model
For centralized franchise models, the challenge is always the scale of operations. Changes need to be handled seamlessly and consistently across all locations. This frees up your location managers and their teams to focus on other things but increases the burden on central teams.
In a centralized model, you need to manage things like location listings for all franchises, social media posts, and local SEO efforts at scale in a central way. You'll also need to perform massive audits on all of your locations' information. When you're trying to track things like special hours, local promotions, and local info, this can quickly become complicated.
The best solution for handling such tasks in a central model is working with tools dedicated to digital marketing for franchises. These will make it easier to manage all of your digital marketing channels in one place at all corporate levels.
Decentralized Digital Marketing Franchise Model
On the other end of the scale, decentralized models allow franchise marketing to happen locally. However, since everything is being managed by individual teams, the challenge is not scale but consistency.
To manage digital franchise marketing in a decentralized model, you should train your location managers on how to handle the demands of digital marketing. Encourage them to claim location listings, and update them regularly with hours, discounts, and specials.
You can also provide templates for your location managers to use to produce their marketing supplies such as social media posts, local ads, review response templates, and image libraries. These templates will help your local teams follow overall brand guidelines while offering them the freedom to give things a regional twist. Coupled with managerial training, templates are vital for running successful decentralized digital marketing for franchises.
Hybrid Digital Marketing Franchise Model
In a hybrid model, you share marketing responsibilities with your locations. That means you need to combine elements from your decentralized and centralized models, such as tools, templates, and training.
You'll work with your location managers, training them on the intricacies of franchise marketing strategies. You can also provide templates to make their jobs easier. You'll need to implement tools to help your primary team perform tasks that you've chosen to handle centrally. The combination allows you the flexibility to handle marketing consistently across local and national levels without burdening one group with all the work.
Following the Key Tenets of Digital Marketing Helps Your Franchise Succeed
No matter what model you follow, the three key tenets of digital marketing for franchises are critical. You need to get found, be chosen, and drive loyalty to generate revenue.
Uberall can help you accomplish those goals. You can learn more about how Uberall makes digital marketing for franchises easy with tools, templates, and training solutions.
Know how Uberall can help your business ace the Franchise Marketing game