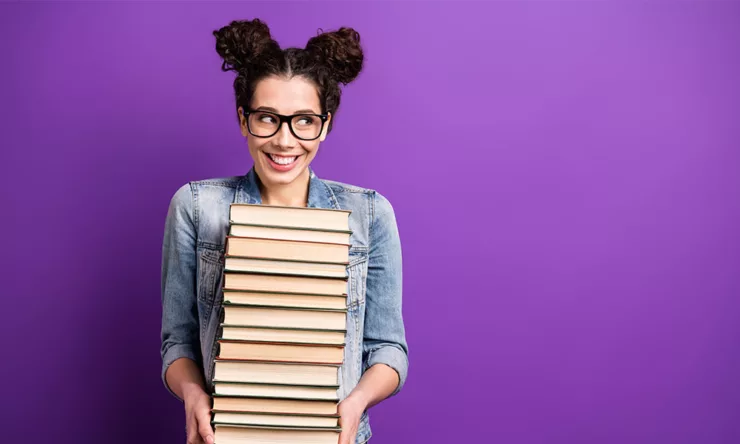 Blog
30+ Review Response Templates for Google, Yelp, Facebook, Tripadvisor, and More
Let's begin this discussion with why are review response templates important?
Responding to reviews improves your local SEO, solidifies your brand reputation, and has a direct impact on your revenue. According to an Uberall study, 86% of consumers are more likely to shop at a store that responds to customer reviews. With so much riding on review responses, it is only natural that you invest in best practices to improve your review response rate—and review response templates are vital in this regard.
A library of pre-approved, on-brand review response templates can make it much easier to respond to reviews, help you maintain brand consistency, and protect your brand image. A good collection of review response templates can be easily adapted to respond to positive reviews, negative reviews, star rating/no-text reviews, Google reviews, Facebook reviews, Yelp reviews, and more.
However, templatized review responses can also appear mechanical and machine-generated, and ultimately turn your customers off. In this post, we not only share 30+ review response templates that can be adapted for platforms like Google, Facebook, Yelp, and Tripadvisor but also share best practices to ensure you appear more human and customer-centric in your communications, even while using response tools and automation.
What are review response templates?
Review response templates are outlines for possible responses that you anticipate based on your existing customer reviews. Their primary aim is to offer your store managers or reputation management teams a few good options to speed up and scale responses while maintaining brand voice and consistency. Ideally, a review response template should always be adapted to fit the situation described in each review while staying true to the brand's voice.
Want to improve your response rate? Download our review response templates
Positive Review Responses:
Positive reviews are a vital source of social proof and online trust for your business. With 9 out of 10 global customers reading online reviews before making a purchase, it is important you harness the power of positive reviews with responses that strengthen customer loyalty for your brand. Though negative reviews get most of the attention, responding to a positive review is more likely to result in a return visit, as you've created another touchpoint with an already happy customer. While our collection of review response templates will give you a strong foundation for responding to positive reviews, here are a few best practices to make solid impressions on your customers:
Emojis: A positive review doesn't have to start and end in a 'thank you and see you soon'. Such responses often seem system-generated, even if an actual human wrote them. Add emojis instead to reflect your brand's personality. If the review is about a customer going gaga over your pizza, use a 🍕, or a 🍔 to match the discussion. Simple emojis like 🙌, ✌️, or just a 😃 are also effective ways of adding that human element to your communications. Building a variety of emojis into positive responses will provide that human touch customers crave.
Brand slogans: Another cool way to show some brand personality in your positive review response is by plugging brand slogans into your review response templates. For example, a response from Nike saying, Hey [[Name]], we are so proud you Just Did It… will put a smile on the customer's face and make them feel like a Nike insider. Similarly, if you are a gaming company or a restaurant chain that serves a community of fans, use the opportunity to weave in your slogans in response to build that 'we-feeling'. You can also re-purpose lingo used in your social media comments and captions to make your responses memorable.
Make it personal: Responding to positive reviews is a good chance for your business to truly build human connections. Use templates but don't forget to adapt them to capture the experience your customer mentioned. For example, a response like, 'We are so glad that we are your family's favorite pizza place' is a much more memorable way to say thank you than a simple 'Thanks, visit again!' Simply acknowledging a customer's experience communicates you read everything the customer shared and creates a deeper sense of loyalty to the brand.
How to Respond to Negative Reviews
Several businesses struggle with how to respond to negative reviews and often end up ignoring them. However, negative reviews are actually a chance for you to take control of your narrative and show customers you care. Our post on How to Respond to Negative Reviews outlines everything you need to know about negative review responses, but in this post, we will share a few best practices on how to respond to negative reviews that may involve more serious complaints or require a quick resolution.
The most typical negative reviews mention poor service, long wait time, orders not being correct, and the store not being open to name a few. However, businesses can also receive reviews mentioning more serious issues like discrimination, food poisoning, legal threats, physical altercations, etc. In such scenarios, it is good to have a few 'concerned response templates' at the ready. Here are a few tips for drafting these responses:
Don't accept guilt without verification: It is often difficult to verify claims on issues relating to discrimination, legal threats, or violence. Showing an admittance of guilt by saying 'Sorry for your experience' or 'We want to apologize for the incident' can mean serious damage to your brand. It is important to be careful with words in your response so that you don't imply guilt until you have more details about what occurred.
Promise an investigation: Always mention in your response that you have started an investigation into the incident and that you are waiting to find out more information.
Take the discussion offline: Offer the customer a way to take the discussion offline and ensure you have a way of following up with the customer directly.
Neutral Review Response Templates:
Responding to neutral reviews is an opportunity to improve your response rate and potentially get customers to upgrade their ratings. Neutral customer reviews mean there's room for improvement and grabbing this opportunity to show customers you want to offer better service can really go a long way in building trust with your brand. Always remember to:
Add a human element: Instead of using generic, run-of-the-mill responses for these reviews, use an emoji, slogan, or tagline to add some color to your response.
Show curiosity: Oftentimes, there is not much to take away from a neutral review as many of these reviews are vague about what occurred. We recommend acknowledging what the customer has mentioned and asking for more details or suggestions of what the customer expected from your business.
Ask them to come back: Neutral reviews mean your customers did not leave fully satisfied, but they haven't given up hope. Showing eagerness for a second chance can go a long way in having them come back. Personalizing this message can go a long way with language like "We'd love to get it right on your next visit, so ask for Brian when you stop in."
Timing is key to review responses. Improve your time to response with these templates
Star-Rating Review Response Templates:
Star-rating reviews or no-text reviews are in fact the most common form of reviews a business receives. Star-rating reviews are thought to make up close to 50% of all reviews, according to Uberall data, and are also factored into Google's calculations for the Local 3 Pack. Due to the sheer volume of these reviews, businesses may struggle in responding to star-rating reviews. However, scaling online review responses with automation is the easiest way to improve your response rate and lower your response time
Here are a few more things to remember while responding to star ratings:
Acknowledge the stars: Thank the customer for the star rating for a 5 or 4-star review. Let them know you are grateful for the time they took to review your business. If it's a 1-star review, request more details.
Emojis: Just like neutral and positive reviews, emojis are a great way to not appear cold in your responses. However, we recommend using them only in positive ratings as these reviews are hard to judge the context of the rating
Responses to Fake Reviews:
Customers making outlandish claims or competitors trying to take down a business's online reputation with a wave of negative reviews have become more common. While there is a possibility of a fake review being removed, most reviews are left intact on a business' page. We recommend thoroughly scanning your customer reviews to identify false content and take control of the situation by responding to them. Here are a few tips to remember when responding to these reviews:
Report the review: Report the review across a few members of your team to give a stronger signal to the review network that a review is incorrect. There is no guarantee the review will be removed, so we recommend responding to the review to show other customers the feedback is incorrect or for the wrong business.
Mention inconsistencies: Call out quickly that the review is fake, or at least, that there has been confusion. You can even suggest 'This review is for another business because we don't sell X' and was mistakenly posted for your store. You can also share details as to why the claims in the review are implausible by responding with something like "We have reviewed our security footage and see our store was open at that time. Can you follow up with us directly at X so we can confirm what day & time you visited?"
Request for removal: To give the reviewer a chance to set things straight, you can ask them to remove the review after establishing why it appears to be incorrect. Saying something as simple as "It sounds like this review was left for our neighboring location as our store doesn't have a drive-thru so we'd appreciate it if you could remove this review from our page. Thank you so much!"
Yelp Review Response Template
Yelp holds testimony to how electronic word of mouth (eWOM) is a powerful driver of business today. With its 24 million-plus customer base, Yelp poses some unique opportunities and challenges to local businesses when it comes to reviews.
Yelp reviews are typically more negative and lower in star ratings than Google or Facebook reviews. Reviews are typically longer and customers often are more negative and detailed in their content. Here are a few things to remember when you are responding to Yelp reviews for your business:
Adapt as per context: The same positive, negative, and neutral review templates can be used for Yelp too. However, given that customers write elaborate complaints in Yelp reviews, it is ideal to add key components of their content into your response to make them feel heard.
Highlight the positive: Mention something positive stated in the review and thank the reviewer to dilute the negative tone. For example, instead of apologizing in the first sentence, start with 'We are glad you liked [[Insert item]] and we are sorry that we fell short at [[Insert context]]'.
Timely, but not hasty responses: Yelp reviews can be disheartening to business owners, which is why we advise you to take your time with your response. Hasty responses can sound defensive and become counterproductive. Run investigations internally, gather data, and try to filter out the actual reason for the dissatisfaction to see how your business could serve customers better.
Adapt templates from our +30 review response templates to respond to your Yelp Reviews
Facebook Review Response Template
Just like Yelp, Facebook Reviews too can be adapted from the templates but there are still a few unique aspects to consider when it comes to Facebook customer reviews.
Unlike Yelp, Facebook reviews are more positive in nature. People do not have the option to use star ratings and instead choose from either Recommend or Not Recommend, which means there is an option to provide a neutral review.
What sets Facebook reviews apart are their viral potential. Especially for issues like discrimination, HR issues, food poisoning, or reviews with unflattering photos, a situation could easily take a turn if users start sharing the review or tagging their friends on the review to gain their support
Concerned templates: Keep your concerned templates handy to respond adequately to customers if a serious incident is reported.
Move fast: Facebook's algorithm can easily snowball a review from 10 likes to 100 in the course of an hour so be sure to monitor Facebook reviews often for any trending reviews. Though Facebook has the lowest review volume for most of our clients, it is the only channel where customers can respond to a review and uplevel a complaint. We recommend getting a response to a negatively trending review within 1-2 hours so customers following the situation see your business is responsive.
Facebook Messenger: Use your Facebook messenger as a way of moving the discussion offline, which is often faster than waiting for a customer to reach out via email or phone
Adapt templates from our +30 review response templates to respond to your Facebook Reviews
Tripadvisor Review Response Templates:
If you are in the tourism or hospitality business, ignoring Tripadvisor is not an option. Of course, the general rules for positive, negative, and neutral reviews apply to Tripadvisor too but there are a few aspects unique to Tripadvisor reviews.
Tripadvisor reviews, just like Yelp, are usually longer in word count and often include a lot of details for both positive and negative reviews. They are also heavily supplemented with images. Here's something to remember when responding to Tripadvisor reviews:
Respond to the main points: Since reviews are longer, it is a good practice to focus on the top two to three main points from the customer review and respond to those so the customer knows you understood their feedback. This also applies to Yelp reviews as well. This practice keeps you on the right track for the responses and ensures the customer complaint has been adequately addressed.
Adapt templates from our +30 review response templates to respond to your Tripadvisor Reviews
Review Response Templates - Parting Thoughts
Review response templates are as useful as you make them. Adapting and improving them to fit the context is vital for delivering responses that satisfy customers. However, a lot of customer satisfaction that your business can get from reviews links directly to how you managed the customer's feedback. Always make sure there's a system set up to follow up on customer reviews and there's someone responsible for getting a solution or response within an agreed-to timeframe. Closing the loop is where the real value of your business lies.

Your reputation management strategy needs a facelift? Tips from our experts may help