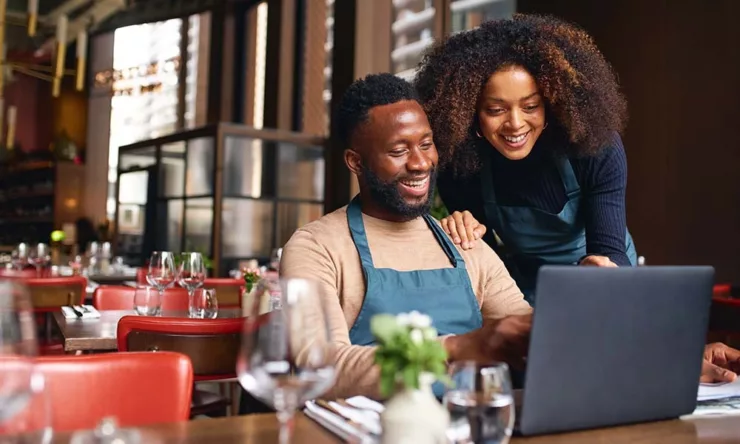 Blog
Review Management: How to Improve Your Reputation and Win Customer Loyalty
We are in the middle of a revolution – a decisive change in the way businesses and potential customers relate to one another. Consumers across a huge range of business areas are no longer content to be passive recipients of brand marketing messages.
The rules have changed completely:
Rather than seeking out their preferred brands, many consumers are now seeking out the opinions of people who have made similar purchases. So, reviews and star ratings now have a huge impact on a brand's ability to attract customers.
Consumers are sensitive not just to the reputation of brands in general, but also to the reputation of specific brick-and-mortar businesses. As a result, reviews have become an essential tool for finding the best possible purchasing opportunity nearby – anything from pizza to childcare.
It's not only the number of review readers that's going up; it's also the number of people sharing their buying experience. The average customer writes 6.5 reviews per year, on average, with people in their 30s writing the most reviews.
Whether brands have just a single store or a global estate of locations, they need to engage with these new behaviours or risk becoming invisible to large sections of their potential customer base.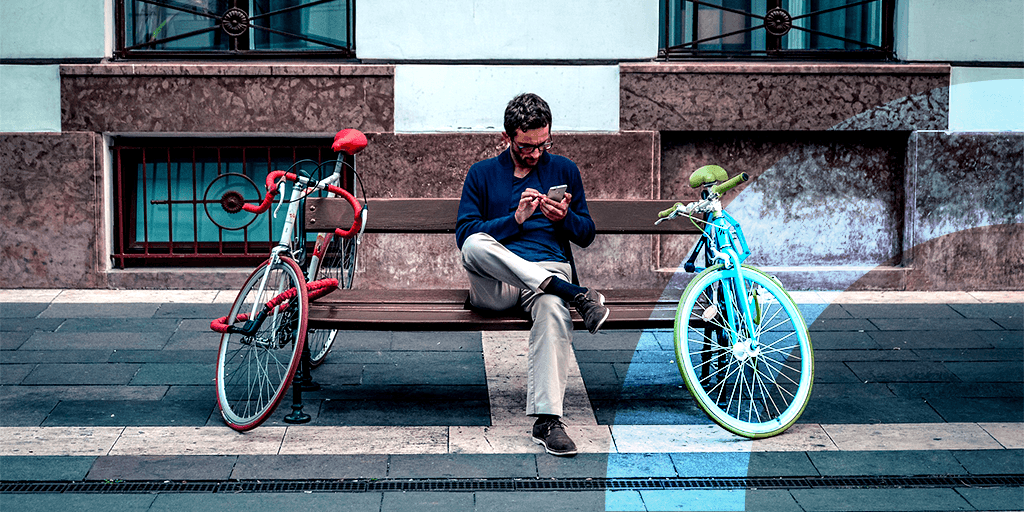 1. What is Review Management?
Review management is the business procedure of tracking, analyzing and responding to online reviews across various review websites where customers have evaluated the brand.
Although every brand will have a slightly different set of goals for this process, review management comprises of the following activities:
Encouraging customers to leave reviews.
Acknowledging positive reviews.
Projecting a brand identity in the way they communicate.
Providing a customer relations response to negative reviews.
Escalating more serious complaints to appropriate colleagues.
Analyzing reviews for positive or negative patterns that could be useful to the business.
Using positive reviews in social media channels, on your website, and elsewhere.
2. How Does Review Management Relate to Reputation Management?
All of the activities listed above have the potential to enhance a brand's reputation (or harm it if they are not done well). In fact, you could say that effective review management should be a pillar of your reputation management strategy.
There are 'reputation boosting' and 'reputation protecting' aspects to this. On the boosting side, effective review management can deliver the following key benefits:
Enhanced customer experience as you listen to what people are saying about you and respond appropriately.
A greater understanding of your customers and building a closer relationship with them.
Increased visibility of the brand due to better ranking in local search results.
With regard to reputation protection, your approach to handling negative reviews should include:
Measures for recognizing and correcting misleading information about the brand.
Showing both complainant and casual readers that your brand is doing what it can to fix the problem.
The option to take complainant discussions offline, where necessary.
Featured Asset - The Reputation Management Revolution: A Global Benchmark Report
3. How Can Online Review Management Help My Brand?
There are at least two groups of people who you can influence with these review management activities: the reviewers themselves and potential customers who read the reviews.
And the influence can be huge: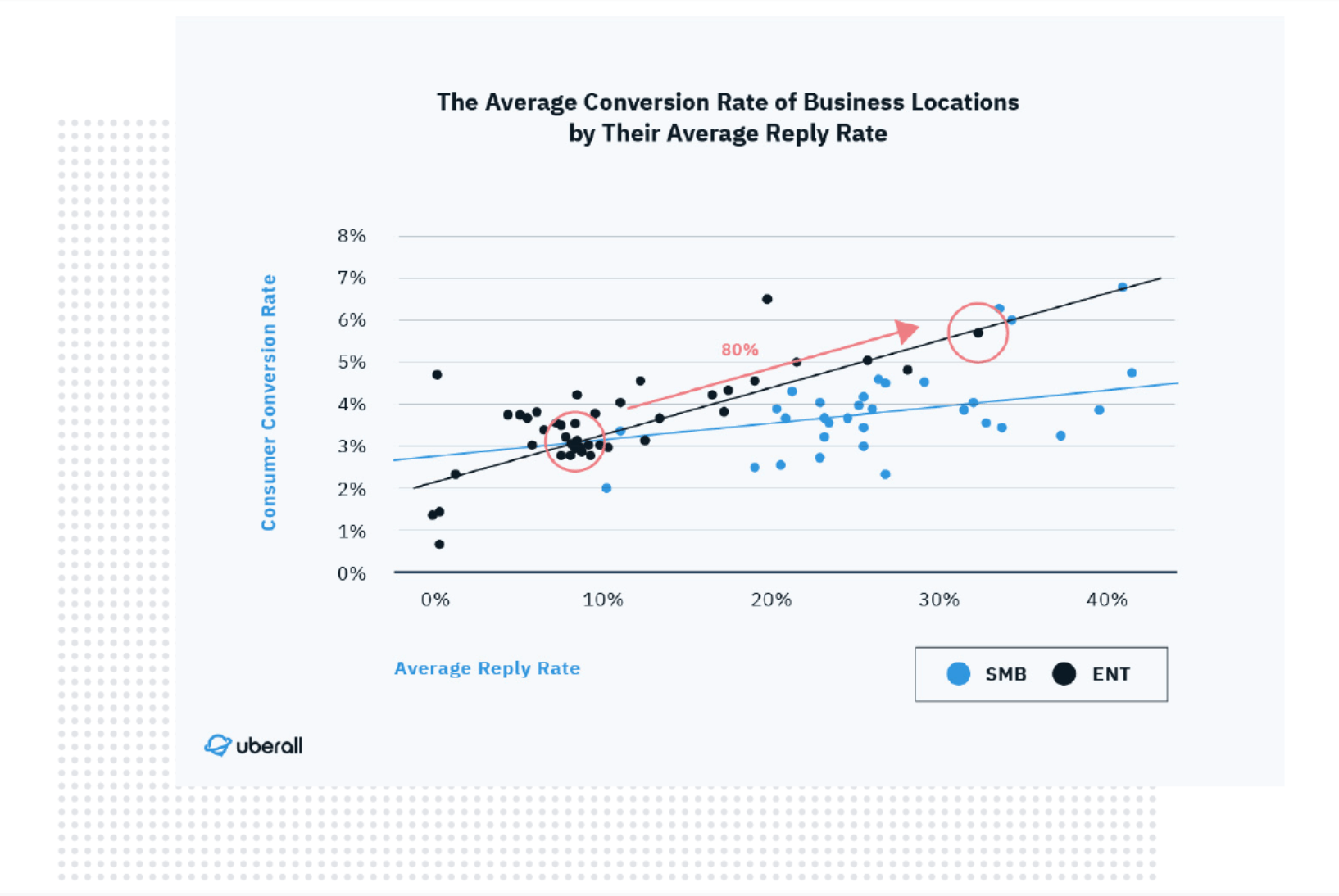 For more statistics about the way, review management can influence consumer behavior, check out our article on the value of online reviews.
4. What Kind of Businesses Benefit From Review Management?
It's tempting to see certain business sectors as the 'natural territory' of review management. You might see hospitality or retail as obvious candidates, for example.
But the truth is, there are very few areas of business activity that are not affected by reviews – and a number of the benefits described above will be important goals for just about any brand. As recommendations move potential customers towards a purchase, review management really is a must – whatever your sphere of activity.
Before hiring a law firm, 84% of consumers are looking for a star rating of 4 or higher. In addition, a greater number of reviews over competitors will improve the likelihood of conversion by 48%.
Further evidence of the widespread influence of reviews comes in a survey conducted by Statista, which shows that 70% of U.S. online consumers read online reviews before purchasing electronics.

5. Do Reviews Affect My Brick-and-Mortar Business?
Another common preconception is that online reviews are not as important for offline businesses. Actually, nothing could be further from the truth. There is a special connection between consumer feedback on the Internet and brands who do business through physical locations.
In the age of the smartphone, consumers are very much in the habit of consulting reviews while they are out and about, looking for good service or product within easy reach. For example, more than half of Google searches in 2020 were 'near me' searches (search queries such as "cafe near me").
Local searches as a whole should be of interest to any brick-and-mortar brand's marketing department since they often occur at times when the customer is primed and ready to make a purchase, as data from Google shows.
83% of U.S. shoppers who visited a store in the last week say they searched online before going into a store.
45% of global shoppers buy online and then pick up in-store, as it represents a more flexible way of purchasing and receiving their items.
These figures represent a very large slice of all purchasing activity. Going to a brick-and-mortar business location after researching online is still people's preferred way to shop, as our own research shows: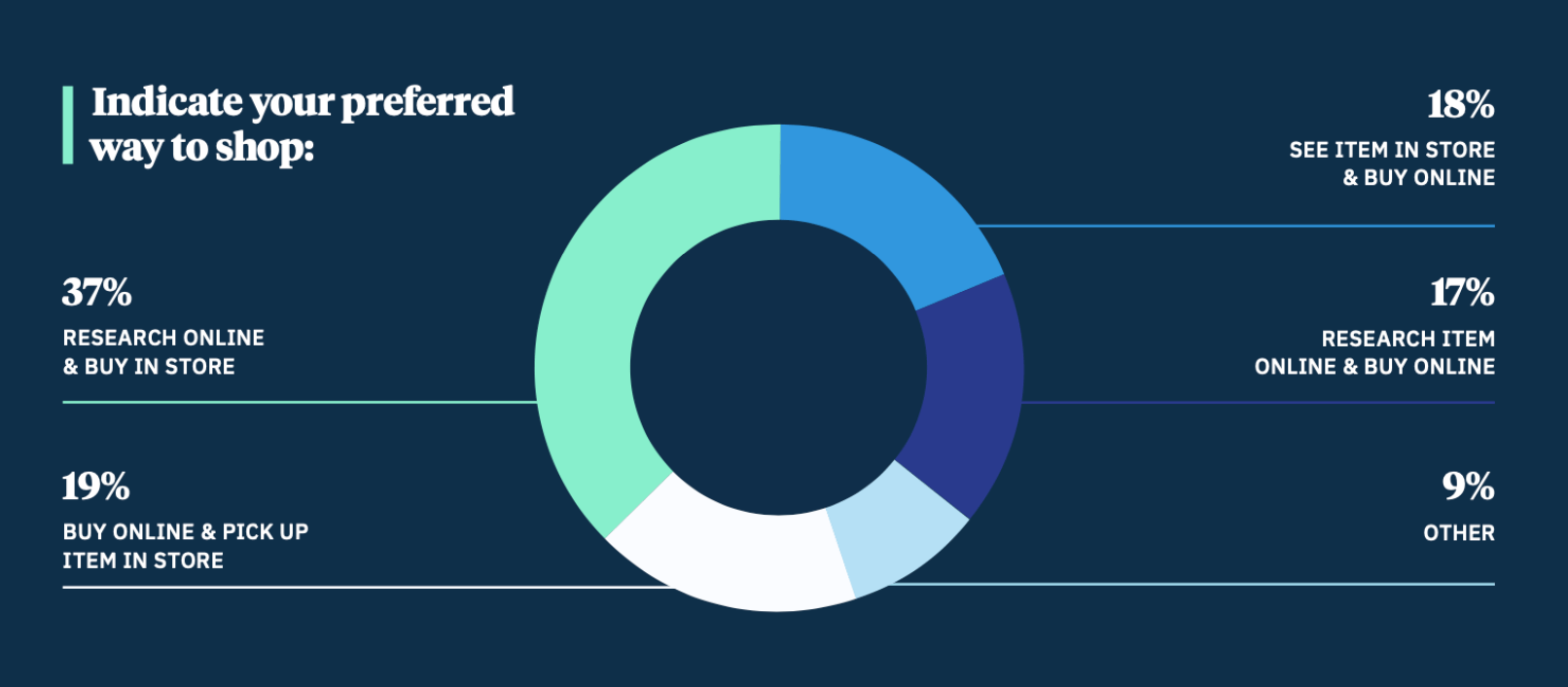 >> Download The New Face of Local report to discover further consumer journey stats and insights.
There are two reasons why effective online review management can help to encourage consumers along this smartphone-driven journey towards a local IRL experience.
Checking reviews is a common part of local searches: A study revealed that 89% of consumers tend to check reviews on their smartphones before purchasing at a brick-and-mortar business. That makes them a great way of nudging local searchers onto the next stage in their purchasing journey (which might be requesting directions or clicking on a phone number or a link to the website).
Review management aids local search positioning:Google has indicated that responding to a high percentage of reviews is one of the best ways of attracting a privileged position in search results generally. But, more specifically, it is also clear that reviews make a strong contribution to positioning in Google's 'Local 3-Pack' – one of the most important spots for attracting local searchers. Check out our article on the most important search ranking factors to find out more.
6. Online Review at a Glance: The Importance of Star Ratings
What is it about reviews that influence search positioning and customer conversion? More importantly, how can you use review management to boost those effects?
It turns out that there is a surprisingly simple answer:
Star ratings are something of a secret weapon in review management.
Details of Google's algorithm for search results placement are closely guarded, but it seems that a combination of geo data and Google rating is the key to getting into the coveted 3-Pack of local search. The Local 3-Pack condenses the most important information to attract consumers at a glance – the star rating is in prime position under the business name.
The surest way of improving your local search placement is to work on your star rating.
However, in addition to these rather technical issues of search placement, there is something uniquely compelling about the star rating system itself. According to figures from Statista, 36% of Internet users worldwide aged between 25 and 34 use online reviews for brand and product research.
Our Reputation Management report discusses the influence of star ratings in detail, and we've summarised the key findings in a handy blog article, in which we explain that
crossing certain star rating thresholds has a step-change effect on levels of customer engagement,
getting above a 3.7-star rating results in conversion growth of around 120%, and
a star rating of 4.9 (not 5) generates maximum conversion.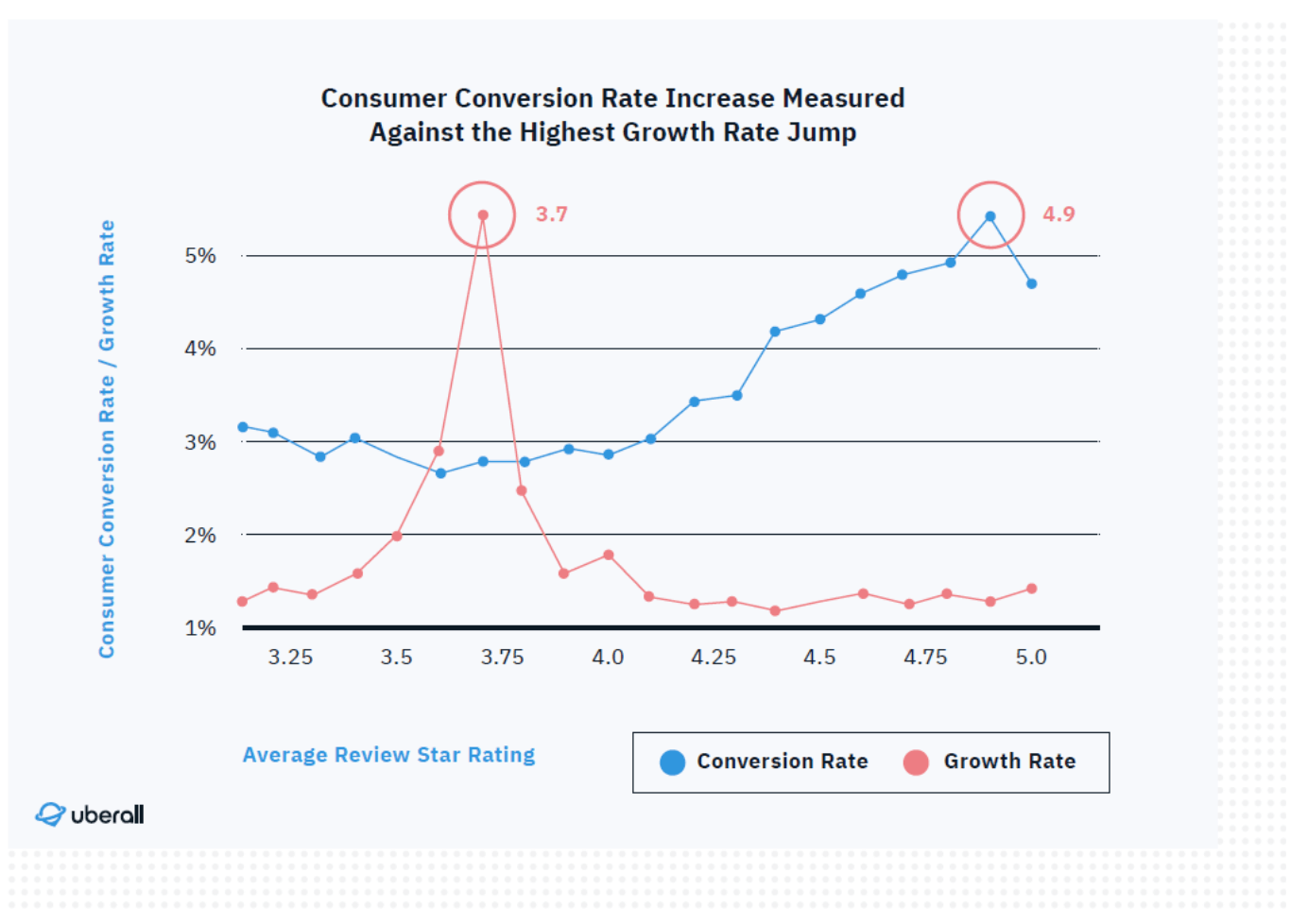 In a nutshell: All businesses should be trying to increase their star rating by responding effectively to their reviews. But many make the mistake of focusing on 1- and 5-star reviews. Prioritizing 2- and 3-star reviews (where the customer is probably open to persuasion) will yield better growth in conversions.
>> Want to find out more? Download the full Reputation Management Revolution report.
Top Reviewers: Influencers on the Review Platforms
A significant percentage of consumers actively post reviews. According to Statista, 52% of global internet users aged 25 to 34 post reviews online. For people aged 55 to 64, the figure is 28%.
Most review platforms have different levels of reviewers, depending on the quantity and quality of reviews, which can often be rated in regard to their relevance to others. Google maps established Local Guides–a status awarded for those who regularly post local business reviews.
A top reviewer status distinguishes them as experts in their respective fields, which for the audience might mean their opinion weighs even more. Keep this in mind with your review responses, as answering those top reviewers is visible to a greater audience.

7. Online Review Management: What SMBs and Large Enterprises Should Prepare
As a result of the popularity of writing reviews and giving ratings, it can be difficult to stay on top of review management – although the challenges and advantages for SMBs and large enterprises are slightly different.
SMBs are able to respond more personally than large enterprises, but they struggle with finding enough human resources to achieve the 30% response rate that sparks major increases in conversion.
Large enterprises struggle with the fact that they have so many locations. Maintaining both the personal touch and corporate consistency can be challenging.
For both small organizations and multi-location companies, a thorough approach to the planning of review management will make operations run a lot more smoothly and effectively.
Online review management certainly isn't a trivial undertaking. Brands should engage in several important planning and preparation activities to ensure that their review management runs smoothly and has a maximum effect:
Identify colleagues or an individual who will have a responsibility and dedicated time for review management duties.
Get to know the sites where customers leave reviews and look for them in relation to your business, then start monitoring them.
How to Manage Google Reviews (And More)
Our research has captured a snapshot of the places where people most commonly go to read reviews of local businesses (shown below). As you can see, the priority should be to manage Google reviews, but there will be other sites that are more specific to your sector or customer profiles.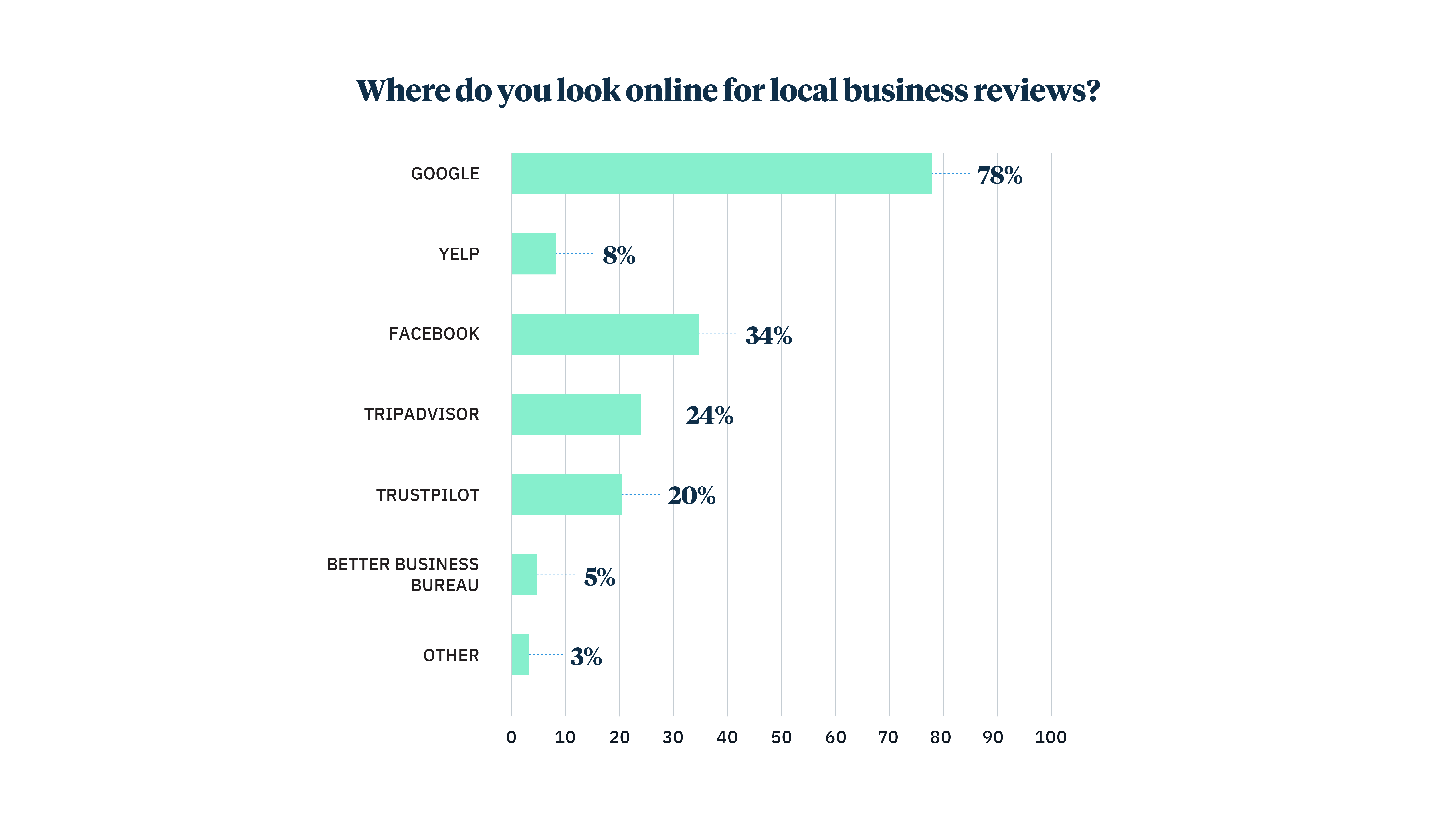 Create a guide outlining how your brand should 'sound' when it talks to customers. Writing and sharing a mission statement will help the team focus on the brand's identity and speak with its characteristic voice.
Put time and activity tracking in place. This will require human and/or technical resources so that reviews receive a response within your agreed deadline (24 hours is desirable); also to ensure that conversations are not forgotten.
Establish rules. When should you escalate a complaint? When can you offer a freebie? There should be clear rules for these and other issues.
Make sure you have a convenient way of recording issues raised in reviews – also a way of spotting patterns in the data.
Decide how you will periodically reconsider the suitability of a review management strategy.
Agree on which KPIs you should measure (reply rate, average rating, number of reviews, etc.) in order to serve the brand's business needs most effectively.
Reputation Management Software: Effective Review Management for Large Enterprises
Large organizations have extra requirements as they are more likely to have multiple locations with different circumstances, and more people to involve in the review management process Reputation management software can take away time and resource pressures.
Multi-location organizations have a conundrum: should review management be controlled by the head office in order to ensure consistent brand communication, or should control be given to local representatives who know their customers best?
Our Global-Local Brand report sheds light on this key question and senior marketers share their best practices:
"Over time we realized that if you have a certain number of restaurants, it's important that you have one player (like headquarters) that keeps everything together, but if you want to create a real local experience on a personal level, individual level, you need to enable your location owners to give input and personalize the local experience."
Florian Eckert, Senior Manager Technology, McDonald's Germany
Large enterprises are more likely to be able to support creative workflows. Analysis, writing, editing, approval, and publishing tasks should happen in a sequence that everyone is expecting and builds toward an effective review response.
Tip: Let reputation management software help you tackle the task of managing the reviews for your multi-location business.

8. Online Review Management: Best Practices
What are the keys to success in review management? Use this handy list to build your strategy. You can read a detailed description of effective review management in our Review Management guide.
Prepare your team with a support structure of procedures and workflows.
Respond to all online reviews – whether positive or negative.
Go for maximum response rates.
Respond quickly and regularly to help your search results position.
Use star rating rises as goals to increase conversions.
Keep in mind the reviews of top reviewers.
Stick to the brand's characteristic tone, no matter what.
Encourage repeat visits from both positive and negative reviewers.
Provide timely and helpful customer service – this might calm down even negative reviewers.
Take complaint discussion offline if necessary.
Use reviews to segment customers.
Analyze reviews for local problems that could spread through the company.
Examine reviews for local successes that should be applied at other sites.
Correct false information about your brand.
Do not artificially generate positive reviews as this harms search positioning.
Best Practices on Review Management Platforms
For both large and small businesses, automation is essential for delivering a smooth and effective review management strategy. Ideally, you should use a reputation management software solution that offers as many of the following features as possible:
The ability to access all your reviews across the web in one place.
A helpful user interface that lets you master the scale and complexity of reviews.
Powerful analysis tools that let you probe for patterns in an intuitive way.
The ability to easily and flexibly create reports on your review management activities.
Helpful customer service that takes the time to understand each customer's challenges and needs, building a relationship that drives success.
If the store or business location is an important asset for your growth, it makes sense to use a platform that supports both your local online visibility and your review management at the same time.
Find out how you can create a compelling 'Near Me' Customer Experience with the Uberall platform.

Want to respond to reviews faster? Our 30+ templates can be handy!
9. Template: What Should Be Included in Review Responses?
Your general aim is to delight your customers and motivate them to engage with your brand, products, or services. Obviously, your approach to positive and negative reviews will be somewhat different.
Responding to a Positive Review
Use the following template as a guide to creating a brief, friendly and individual response for each positive review. This is a great opportunity to nurture your advocates so they return and continue to spread a positive message about your brand. You should also be trying to project a brand identity that attracts any potential customers who are reading the review.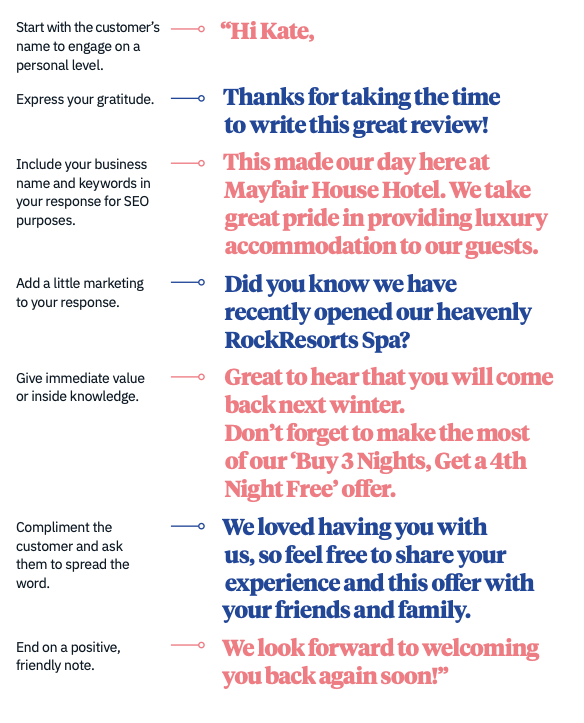 Responding to a Negative Review
When it comes to prioritising responses, negative reviews are the most important. A timely and sincere reply is required. It should express regret and understanding and offer a resolution. Never forget that other people – maybe millions of them – will be reading the review and your response, so it's important to choose words and gestures that will put their fears to rest.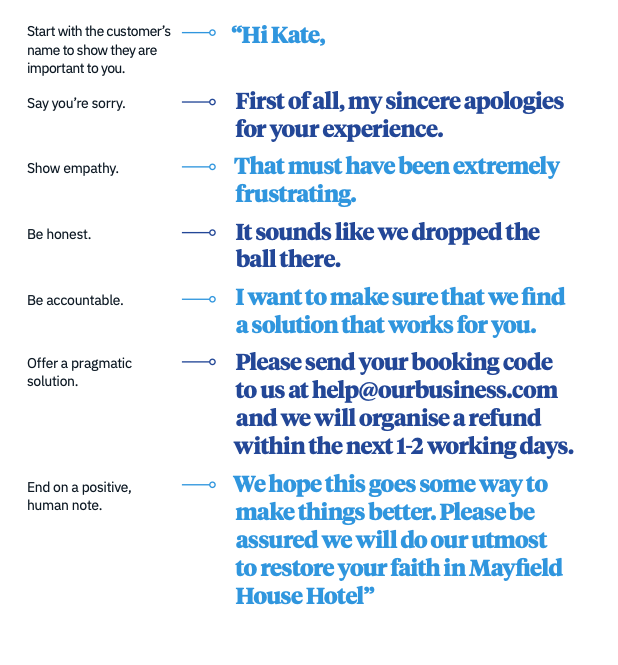 Dealing With Serious Issues
For certain types of negative reviews, the ordinary response is not enough. Malicious reviews need to be nipped in the bud with correct information, whereas potentially valid complaints need to be escalated in accordance with organizational procedure.

10. Review Management: Examples of Brands Who Did It Right
Okaïdi: Review Management at the Local Level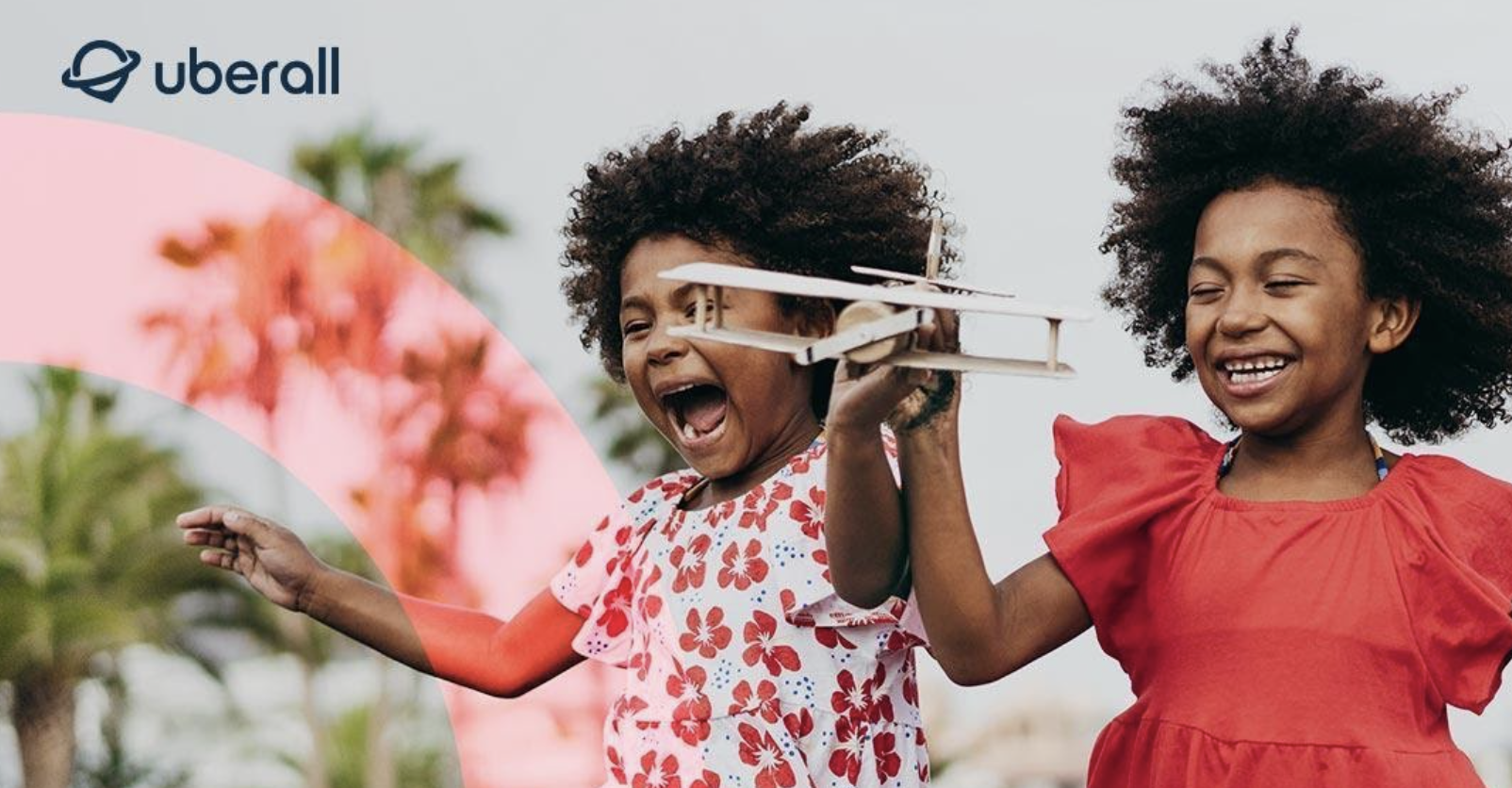 During the pandemic, Kids' clothing brand Okaïdi had to close the doors of 150 of its 400 locations overnight, meaning that brand recognition had to be managed digitally.
The brand decided to give review management responsibility to the people who know their customers best: their store managers. Since using the Uberall platform, they reply to 75% of online reviews, providing specific local information useful to their target market, like stock availability.
This local autonomy is carefully balanced with central control. To ensure that brand messaging remains consistent across all stores, Okaïdi provides internal online training, and regional managers review everything before publication.
The personal touch in review responses has worked well for Okaïdi, securing its customer base in difficult times.
Read more: Okaïdi Empowers Its Stores and Connects with Customers Using Uberall
Anchor Hanover: Review Responses Customised for Many Locations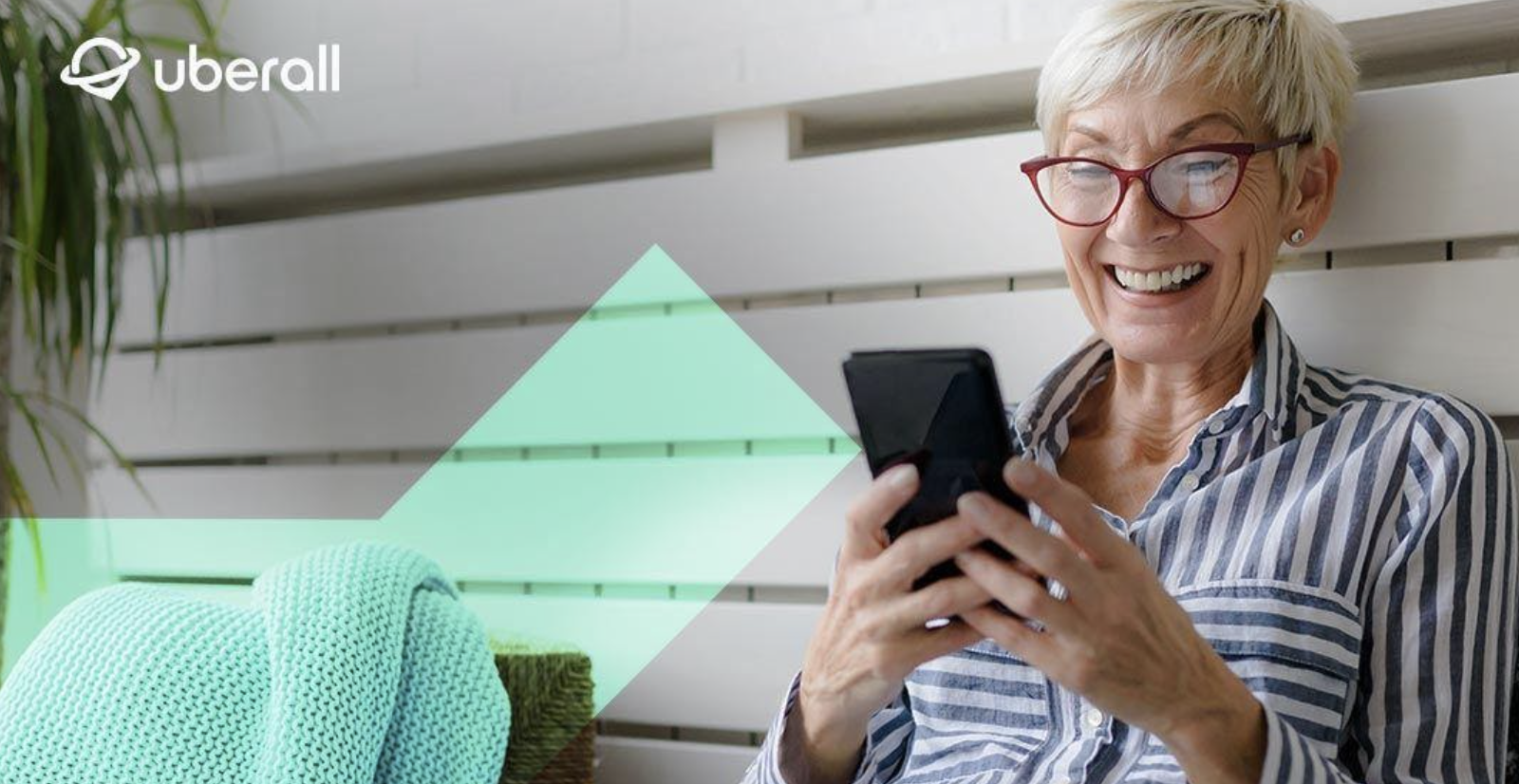 Anchor Hanover is England's largest provider of specialist housing and care for the elderly. It has more than 100 brick-and-mortar locations, each with a strong local identity and connections to the families of residents.
The company's responses on review sites have to be customized for individual locations. Given the sensitive, trust-based service they provide, it is important that the responses sound authentic and personal, rather than corporate and detached. In addition, there are many potential review platforms that the company has to deal with.
The core problem was a lack of human resources for this large and complex review management task. However, the Uberall platform helped Anchor Hanover to automate and streamline review management processes – including a seamless connection to many popular review platforms.
As a result of this strategy, the company was able to provide rapid responses to reviews of specific care locations during the pandemic.
"The platform gives us this opportunity to respond immediately to reviews and fluidly manage multiple local social accounts, which is also really important because our recruitment campaigns are always local."
Neil Taylor, Head of Digital, Anchor Hanover
Read more: How to Improve the Customer Experience Through Your Local Social Pages
INDIGO: Targeted Reputation Management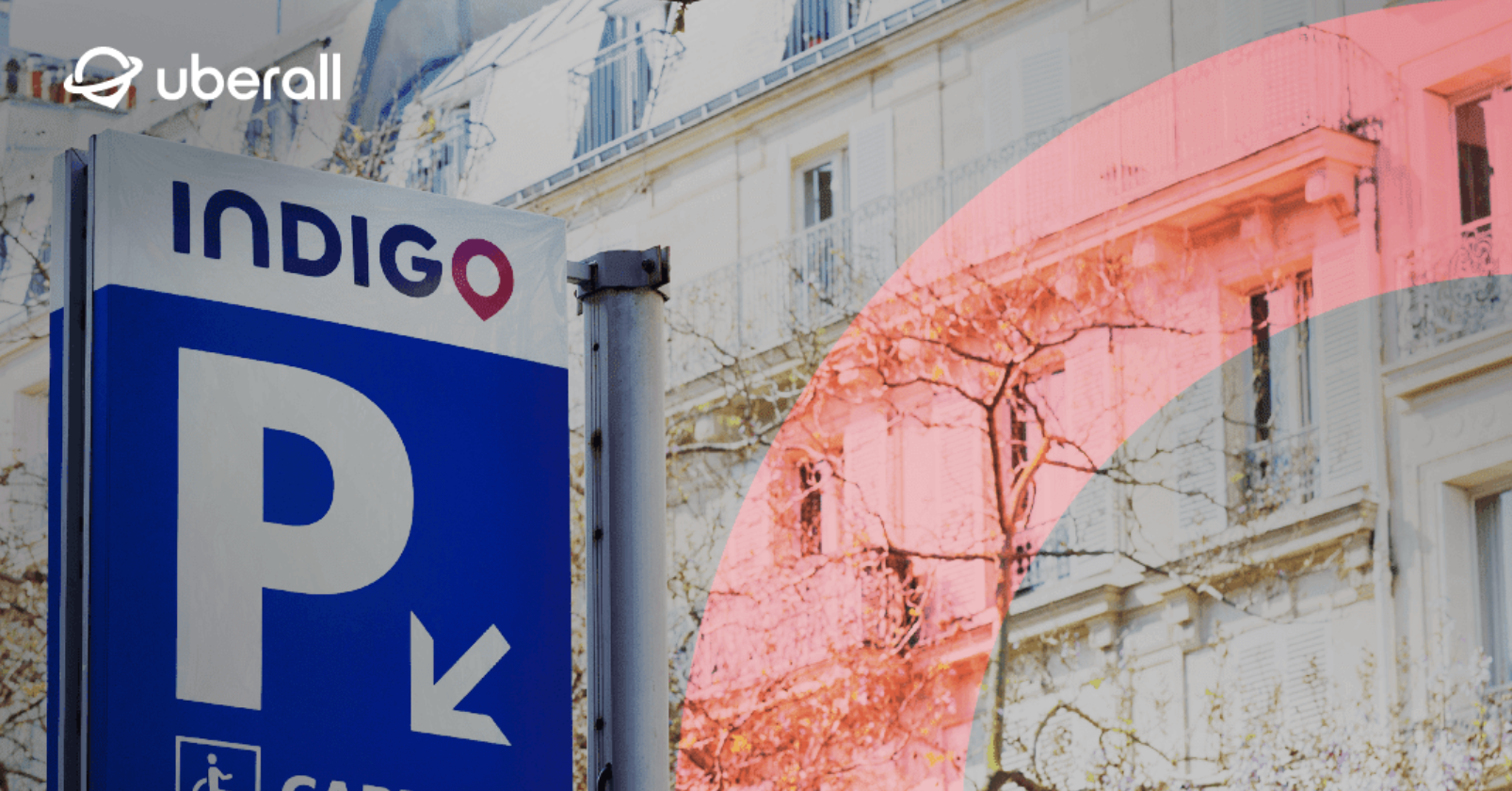 INDIGO is the world leader in parking and individual mobility solutions. With 502 locations to manage, they have chosen to empower each of their location managers to provide reputation management at the local level.
Given that INDIGO has a strategy of prioritizing reviews with lower ratings (so that they can provide a timely reputation management response), it was important that the Uberall platform had the ability to sort reviews by different criteria – including star rating.
The result is efficient, targeted reputation management, taking up less of the busy location managers' valuable time, whilst improving the brand experience for its customers.
Read more: Market Leader INDIGO Shines Online with Uberall
11. Conclusion: Boost Customer Satisfaction and Your Sales
The revolution currently transforming the relationship between brands and consumers can seem alarming – at least from the brand perspective. But as you have seen, it also presents huge opportunities for organizations that engage with consumers in a positive way through reviews.
Key takeaways:
Whether brands have just a single store or a global estate of locations, they need to respond to reviews to engage with existing and potential customers.
Always respond in a timely manner to show your customers that you care.
Star ratings are something of a secret weapon in review management since they increase conversions.
Negative feedback can help you to improve your business.
Correct false information about your brand.
Engage in thoughtful analysis and reporting to discover which locations you have to focus on more.
A good review management platform can reduce your time and resource constraints, as well as manual errors, boosting customer satisfaction and ultimately your sales.
In a nutshell, brands shouldn't underestimate the power of reviews and how they can make use of them to drive conversions. It should be an integral part of any local marketing strategy as it helps improve the customer experience while nurturing a long-lasting relationship.
>> Take a peek inside our platform and see how you can take control of your review management ahead of your competitors.
12. Further Resources
Ready to improve your reputation management? Reach out to our experts