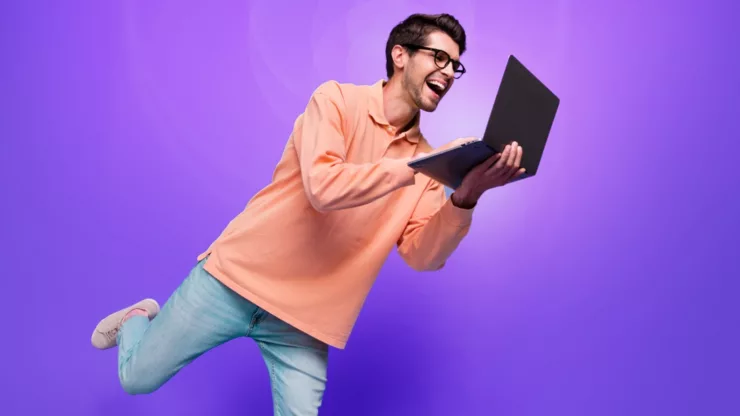 Blogs
Uberall's AI Muscle: The Future of Location Marketing
In today's competitive market, multi-location businesses are continually looking for ways to connect with customers more effectively and run processes more efficiently. To ensure each individual location shines, and outshines local competition.
We have to break it to you: this is no easy task. Responding to customers' inquiries across 100+ profiles and social channels is daunting, to say the least. Not to mention listings management and data analytics. But if it's too much to keep up with, you'll leave money on the table.
One of the most promising solution is Artificial Intelligence. AI has the potential to revolutionize business processes across the board without requiring a ton of resources.
Read on to discover the ways in which AI is transforming multi-location marketing at scale. And learn how Uberall is weaving AI throughout its platform to ease your work and drive true value.

Redefining Location Marketing: Human Touch Meets AI Efficiency
AI has become one of the fastest and most convenient ways for customer engagement. In fact, nearly two-thirds (64%) of business owners believe AI will improve customer relationships. 75% of consumers, on the other hand, say they prefer to engage with brands via chat instead of traditional channels.
AI-powered marketing solutions like Uberall bring tremendous advantages to multi-location brands. And we want to highlight the most compelling ones:

1. Speed and Resource Efficiency
It is well known that AI can take on repetitive tasks like responding to customer reviews. This frees up your team to focus on strategic initiatives and creative measures, enhancing overall productivity across your locations and enabling you to do more with less.
But this isn't just about firing off quick responses. It's about having a tool that gets your brand, understands your customers, and crafts responses that resonate. It ensures every review — good or bad — is met with the right tone and message.
Our AI-powered Review Assistant allows local businesses to respond to reviews in no time. You can generate a reply with the click of one button to automatically reply to reviews without text. Or draft a reply based on the customer's feedback.
Automated, yet personalized responses mean businesses can handle a larger volume of interactions without increasing headcount or workload. This leads to better productivity, more efficient use of resources, and operational cost savings — and happy customers, too. And did we mention that you can use this feature for any language?
Generative AI can boost creativity and personalize customer interactions, including review responses, messages, and social media posts.
The Uberall Review Assistant infuses creativity into every review reply or suggested response. Because thoughtfulness and originality foster genuine connections with customers. By providing innovative and contextually appropriate suggestions, we help your businesses stand out and show customers that their feedback is genuinely valued and appreciated to deepen customer trust and loyalty.
2. Personalized and Accurate Customer Interactions
In a world where every customer expects personalized interactions, AI crafts experiences and recommendations tailored to each individual. And if you're an early adopter, you'll raise the bar for customer experience.
In Uberall Messages, the Message Assistant taps into a wide range of knowledge bases to deliver rich, accurate, and engaging responses across a range of messaging platforms like Google, Facebook, Instagram and web chat.
A customer can ask if Nike women's size nine shoes are available at the New York Broadway store. Uberall's Message Assistant uses smart prompts to guide consumers towards local in-stock purchases.
This context-aware engagement drives higher customer satisfaction and conversion.

"Uberall's Messenger has been a game changer for us. It enabled us to implement conversational commerce with ease and confidence while ensuring we reply to all customer inquiries. We've been able to automate a large number of responses, particularly appointment requests, which represent 70% of the messages we receive."
3. Powerful Data Analysis and Insights
The sheer volume of unstructured data from customer reviews, social media mentions, and chat interactions is no less challenging. But once again, AI steps in to transform this challenge into a strategic advantage.
By deep diving into vast data pools, AI identifies patterns and sentiments, enabling brands to grasp customer feelings and preferences at a granular, regional level.
In addition, AI's predictive analytics capabilities can forecast emerging customer behaviors based on past trends and current market sentiments. This forward-looking perspective, combined with real-time decision support, empowers businesses to proactively adapt. Whether addressing sudden feedback surges at a specific location or fine-tuning marketing initiatives. AI can ensure businesses remain agile and customer-centric across all their locations.

Uberall + AI = A Recipe for Success
At Uberall, we pride ourselves on our distinct position within the local marketing ecosystem, based on our in-depth expertise in location marketing and an unmatched user experience. By integrating AI, we're enhancing these core strengths and tailoring them uniquely for every client.
Building Uberall's AI muscle is about giving multi-location marketing leaders a competitive edge. Whether you're overseeing 10, 100 oder 1,000 locations, we equip you with the tools to excel in your market.
Guided by three foundational pillars, our AI vision is poised to redefine the future of location marketing:
Intelligent Workflow Automation: A virtual assistant that intelligently fine-tunes your day-to-day activities — from listings management and deduplication to updating your business profiles.

Creative Engagement On Demand: Elevate human-digital interactions across every touchpoint. Whether mastering customer reviews, tapping into conversational knowledge, or optimizing social channels.
AI-Powered Analytics: Transform raw data into actionable foresight as a personal advisor providing insights on performance benchmarks and suggesting optimal action plans.
Welcome to the world where you can elevate productivity and seamlessly achieve unparalleled performance.

Are you ready to step into the future of location marketing?