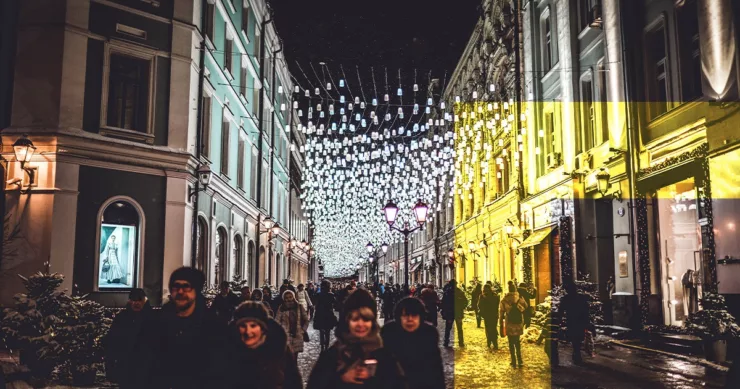 Blog
Consumers Say They'll Spend More than 50% of Holiday Budgets Online, Their Behavior Shows the Opposite
Analysts are predicting another strong year for e-commerce, with a few consumer surveys even suggesting that a majority of holiday shopping budgets will be spent online. But that's probably not what's actually going to happen IRL.
Most prominently, Deloitte's 2019 holiday retail shopping report, based on a survey of 4,400 U.S. adults, predicts that 59% of consumer spending will take place online and 36% in retail stores. The spread is even greater for Millennial consumers, with the online component at 64% (vs. 32% in stores). However, Gen Z is more balanced with an expected 42% of spending in stores (vs. 57% online).

Anticipated distribution of holiday spending in the U.S.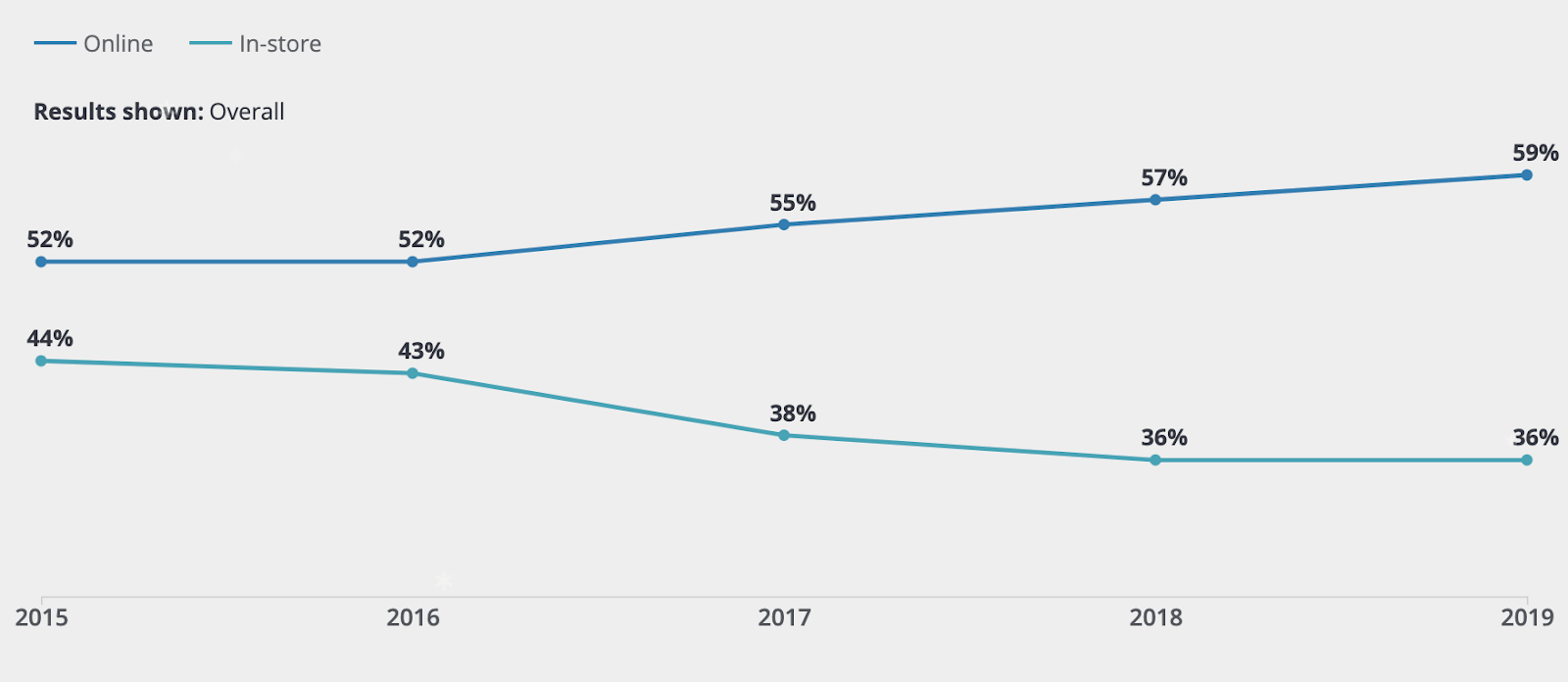 Source: 2019 Deloitte Holiday Retail Survey (n=4,400 U.S. adults)

Separately, Shopkick found that 57% of consumers believe online shopping is "more convenient" than traditional retail and that 42% will take advantage of "buy online pick up in store" (BOPIS) options this year.

Beyond this, data aggregator and forecaster eMarketer says that "Holiday ecommerce spending in 2019 will rise 13.2%, more than three times the rate of total retail spending growth."

Given that e-commerce spending is less than traditional retail, it's logical that growth would be higher on a percentage basis. But in terms of the distribution of spend, when the wrapping paper is finally sorted, e-commerce will be closer to 11% of total U.S. retail spending – not 59%.

In the fourth quarter of 2018, total U.S. retail sales were roughly $1.3 trillion, according to the U.S. Commerce Department. Growth was 11.1% compared with year-ago quarter (2017).

E-commerce was roughly $134 billion or 10.1% of the total. E-commerce growth in Q2 2019, the most recent quarter for which data is available, was 13.3%. The eMarketer forecast then is right in line with historical data.

E-commerce as a % of total US retail spending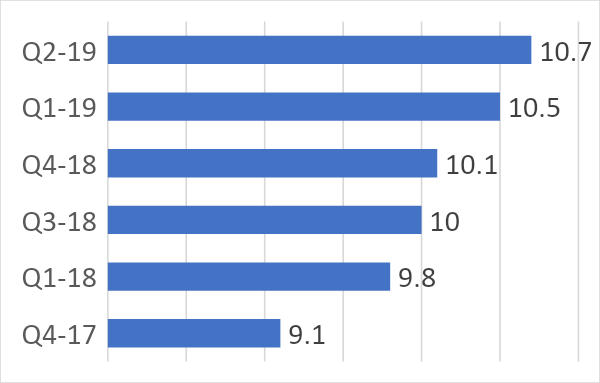 Source: US Commerce Department (2019)

It's likely that U.S. e-commerce in Q4 will net out at around $152 billion. Total retail spending in Q4 will probably exceed $1.4 trillion. That would mean online consumer spending will be pretty close to 11%.

The Deloitte survey asked about holiday spending, not all of Q4, though the quarter is dominated by holiday shopping.

It's possible (even likely) that online spending from Thanksgiving to Christmas will exceed the overall Q4 percentage. However, 12% or even 15% is a far cry from the 59% predicted by the Deloitte survey.

How can this discrepancy be explained? Surveys are often aspirational or statements of intention, which is why they need to be received with some caution.

They're not behavior, and behavior often contradicts what people say — or say they intend to do.

As the growing BOPIS trend suggests the distinctions between online and offline shopping are blurring. Yet most consumers will buy most of their gifts in stores.

That means retailers must have all their 'near me' data optimized for shoppers. (More than 70% of consumers will shop with mobile devices this year.) Even better would be real-time inventory data, which is increasingly available but not uniformly distributed in search results.

One of the reasons Amazon captures so much online spending is that consumers trust they'll be able to find the products they're looking for.

The more retailers put their own inventory data online and optimize for category and product-specific search results, the more they'll be able to capture spending that might otherwise go to Amazon.

About Greg Sterling

Greg Sterling is VP of Market Insights for Uberall. Previously, he was VP of Strategy for LSA and is a contributing editor at Search Engine Land. For the past 20 years he has been conducting research and tracking the impact of digital media on offline consumer behavior.