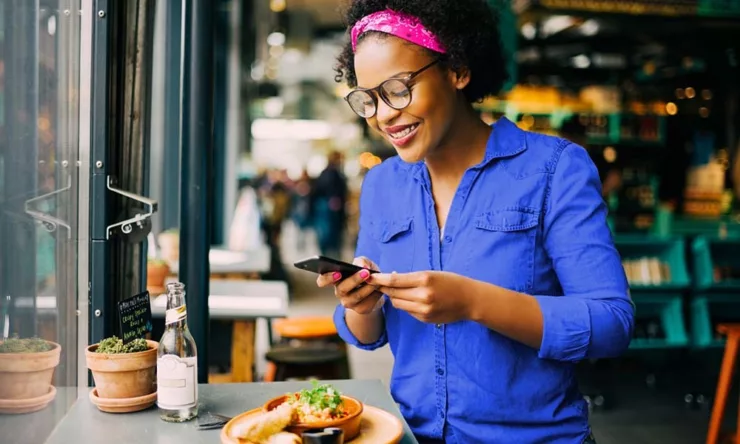 Blogs
5 Tips to Make Your Local Marketing Work Harder Amid Rising Economic Uncertainty
The world is moving into a period of significant economic uncertainty. In the aftermath of COVID-19 and the ongoing war in Ukraine, many countries, developing economies, and industries are struggling to remain financially stable. Supply chain disruptions and rising gas prices have made the global economy and emerging markets fragile.
Furthermore, inflation is at an all-time high, with the US experiencing 2022 inflation rates of up to 9.1% and Europe seeing rates as high as 8.6%. To make matters worse, there's a strong possibility of a recession hitting us in the coming months.
With these current trends pointing toward economic uncertainty, there's never been a more important time to optimize your local marketing. Keep reading to learn five tips to make your marketing work harder and overcome such unstable economic conditions.
Tips to Optimize Marketing During Economic Uncertainty
Optimizing your marketing now will put you in a better place to respond to market changes in the near future. Here's how you can optimize your marketing to prepare better.
1# Take Control of Your Search Visibility
Over the years, there's been a significant increase in non-branded searches, indicating people's interest in meeting their needs without allegiance to brands. Optimizing for online discovery and showing up in the Google 3-Pack—in such situations—can get your business five times more views and twice as many conversions.
However, many businesses ignore the power of organic search and opt for paid media to reach their audience. Without an active effort to capture organic intent, they miss out on high-intent conversion opportunities.
Are you leaving money on the table too?
To be successful in an environment of economic instability, you need to capitalize on high-intent opportunities rather than busing money in paid searches. You can take control of your search visibility by taking a few simple actions:
Optimize your Google Business Profile (GBP) - Claim and optimize your Google Business Profile and show up in searches more. Make sure your basic business info is correct—business name, address, phone number, website URL, opening hours, business description, etc. Add rich media like images and videos of your location listing, respond to reviews and add product information to your profile to drive more customers. You can find our top ten tips to optimize your Google Business Profile here.
Audit listings data - Regularly audit listings data on Google, Facebook, Yelp, Tripadvisor, and any other platform you are listed on to make sure it's up-to-date and complete. If your listings data is ignored, one of the two things can happen:
1) Your competitors can edit your listings information, such as swap phone numbers or addresses, and start driving your traffic to their location. Most platforms—Google especially—allows users to edit listings information without authorization from businesses.
2) Google can take matters into its own hands and use its AI and Machine Learning to make edits to your listings data, especially Business Hours information
Monitoring reviews - Respond to every review—even star-only ratings—to improve your response rates, build credibility and show prospects that you care about your customers. Google factors in higher star ratings and improved response rates in offering your listing a place in the Google 3 Pack.
Strengthen local social strategy - Direct more attention to your local social publishing on Facebook, Twitter, and Instagram to announce product re-stock, offers, discounts, local specials etc, to drive more customers to your locations.
Download our free social post templates and start creating your local social media posts
2# Build a Solid Digital Storefront—Stand Out With Your Online Presence
With digital searches making such a difference to your visibility, you must show potential customers what they want to see. An impressive digital presence makes your business more appealing to consumers, leading to more calls, inquiries, foot traffic, and conversions.
There are a few ways to improve your online presence and build a solid digital storefront:
Add rich media - Add photos and videos of your physical storefront to your digital profiles. Great pictures and videos help build customer trust and interest in your business. Over 60% of consumers give more consideration to local search results that have images—a clear indicator that visual aids make for a more compelling online presence.
Respond to reviews - Respond to reviews—especially negative ones—to show your customers that you care. Get back to unhappy customers with solutions, direct them to the right people and guide them towards solutions. Such interactions indicate your commitment to serve, help you earn customer loyalty, and show prospective customers they can trust you.
Hyper-local content - Produce location-specific content for each store, such as pictures of products in stock, employees at locations, interactions with customers, store events, etc., to inspire intrigue and interest in your locations.

3# Make the Path to Purchase Smooth
The easier it is to buy from your business, the more revenue you drive. The path to purchase is how a customer goes from first hearing about your business to considering purchasing to buying from you. Making the consumer path to purchase smoother is more significant now than ever so that you do not lose out on any potential customer.
You can improve your path to purchase with a few tricks:
Optimize local landing pages - Each page should display local content, including positive reviews, local product inventory, and the location's social media feed. These features combine to make your local brand presence more persuasive and help drive foot traffic to your location.
Directions to location - Make sure your map location is accurate. Invest in locator pages so that you can adjust your pin to display your exact location and help people reach you easily.
Strong CTAs - Always include strong call-to-action (CTAs) on your landing pages. Figure out what you want people to do on the page and ensure the CTA is prominent and appealing. For example, Book an Appointment, Make a Reservation, etc all make strong CTAs. Just make sure your CTA is relevant to the services you offer.
4# Strengthen Consumer Trust
We cannot stress the importance of reviews and ratings in building consumer trust. They have a direct correlation to how people perceive your business and their willingness to come back to you.
People trust online reviews as much as personal recommendations from friends and family. When you respond to reviews, your prospective customers see that you take responsibility for your business and are willing to go that extra mile. And, the more customers trust you, the more likely they are to return.
However, gaining consumer trust today is far more tricky than earlier. It begins with their first impressions of your business online, through reviews and social media recommendations—in other words, electronic word of mouth (eWOM). A good review and your acknowledgment of it can win hearts in seconds, while an unanswered bad review can turn a consumer away from your business for good
With more and more people being more likely to be selective about businesses amidst rising inflation, it is important to stay on top of your eWOM. That's why building trust with prospects and customers is crucial right from their first interaction with your brand online and a great way to do so is by responding to all reviews and ratings. Offer valid and genuine explanations for negative reviews and display gratitude for positive ones to make an impression on prospective customers.
Use our free review response templates that will help you respond to every type of review, faster
5# Make Sure Your Customers Are Coming Back To You
Along with trust, you also need to strengthen your customer loyalty to keep the lights on in these uncertain times. Remember, your loyal customers are your immediate pool for steady revenue. Your goal is to offer them enough reasons to consistently return to your business and refer new clients along the way. However, earning customer loyalty is harder in these challenging times.
The best way to build loyalty is to pay attention to your customer feedback and act on those suggestions. Collecting real-time customer feedback and performing sentiment analysis to identify broad themes for improvement can go a long way in building customer loyalty. Other ways of increasing loyalty also include:
Increasing local social posting: Posting engaging, helpful information on local social media pages builds bonds with your local customers. People who regularly consume your hyper-local social content, which is either fun or valuable, build an emotional connection with your brand and tend to display more loyalty.
Improving local social engagements: Encouraging people to share your social media posts to improve your electronic word of mouth. People that are tagging your business in their photos or comments are living your brand and generating the social proof that is required to influence their friends. Such positive engagements reinforce loyalty and strengthen bonds with local communities crucial to sustaining your business in uncertain times.

Prepare for the Future by Optimizing Things You Can Control
Certain things are simply out of your hands.
You can't control the economic climate, inflation rates, supply chain disruptions, or a looming recession.
However, there's still plenty within your business that you can control.
You can fully control your visibility, and how you capitalize on business opportunities and gain and leverage consumer trust. Optimizing the things you can control gives you a better chance to weather what you can't.
You can ensure you're running your business in the most optimized way by making your marketing work harder in this challenging economic climate. Do you want to find out how equipped you are to make your marketing work harder for your local business?
Take this assessment and find out if you are well prepared to make your marketing work hard during this economic uncertainty