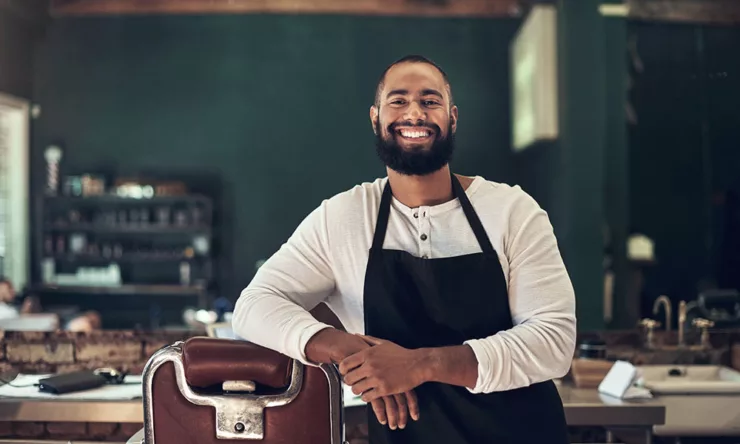 Blog
Agencies, Here's 3 Secrets for Multi-Location Marketing Success
Multi-location marketing starts at the local level. For some, this presents a huge challenge as multi-location businesses struggle with the complexity of presenting a unified brand versus local engagement. For agencies, this is where you can help your clients build an effective local consumer experience that attracts and wins new business.

Local Consumer Behavior Your Multi-Location Clients Can't Afford to Ignore
When end consumers look for products and services, they are usually searching the local area first. In fact, according to Google, more than half of all searches are 'near me' searches with the intent to buy locally. This is a trend that has grown exponentially in past years and is still on the rise.
Another factor that reinforces local marketing is how consumers search: 58% of enterprise searches and 81% of SMB searches are unbranded. That means consumers are looking for a "coffee shop near me", rather than searching for a major barista brand by name. This presents a real opportunity for SMBs to be able to compete for that business, and a need for enterprises to up their game.
A third dynamic is the importance of reputation in the consumer journey. Customers can experience anywhere from 20 to over 500 online and offline touchpoints, from awareness to consideration, to purchase and beyond, but reviews and ratings are among the most important. Data shows that 84% of consumers trust online reviews as much as they trust personal recommendations. And even a small boost here can be game-changing. Our research has shown that businesses that go from just a 4.3 to a 4.4 rating see an average 25% increase in conversion rates.

Three Secrets for Agency's Marketing Multi-Locations
As you establish a strong local digital brand for multi-location clients, you can use three secrets (and one secret weapon) to help them capture new business and get an advantage over their competition.
Awareness:Build on a foundation of strong location data. Location data is a critical marketing channel for ensuring consumer conversion for your multi-location clients. Audit and thoroughly manage data on directories like Google, Yelp, and Bing to ensure that clients have the strongest possible online presence. Good awareness is a surefire way to generate new customers and increase client retention. (For more on how to do this easily, jump down to the secret weapon below).
Strategy:Bundle 'near me' marketing into your product offering. Manually managing location data and online reputation is often time-consuming, frustrating, and tedious for clients. Instead of having to do this manually on their own, you can solve their problems by offering a product that delivers location and reputation management automatically and efficiently. Local marketing also provides exponential impact when you incorporate it as part of your complete services offering, helping to amplify other marketing efforts such as SEO, web development, content, and social and marketing campaigns. By automating location marketing and reputation management in the cloud, you not only reduce manual work for your clients and your team, but you also focus your efforts on the ~100 directories and platforms that provide the most impact on conversion.
Partnership: Find the right product, expertise, and support. The right location marketing partner will add to your lines of recurring revenue while at the same time lightening your workload. It's important to have the right mix of capability and support for your technical, marketing, and implementation needs. When selecting your location marketing partner, look for a partner with three pillars: innovative product, industry expertise, and multi-channel support. This will be critical in the implementation, ease, and continued success of your location marketing offering.

And One Secret Weapon for Winning Multi-Location Clients
There's an invaluable tool you can use as your agency superpower, helping you to measure the location marketing strength of existing or prospective clients, quickly diagnose challenges and strategize on how to meet their needs.
The 'Near Me' 360 score assesses an existing customer brand based on a combination of four elements: data accuracy, strength of reviews, conversion capability and search rank. It's an indicator of a business location's readiness for online search, discovery, and engagement.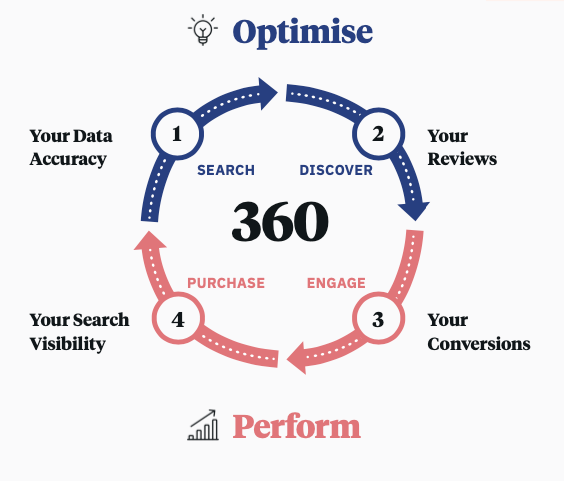 'Near Me 360' gives you a complete visual overview of a client's current ability to convert — showing you exactly how you can make a difference for them.
Measure the accuracy and consistency of your clients':
Ranking position
Search optimization
Reputation score
Ability to convert
Unlike any other tool available, 'Near Me' 360 gives you a total picture of a client's local presence. The higher the score, the higher their ability to get consumers through the door. The final score also takes your clients' business category into account, measuring businesses against benchmarks from peers — not unrelated categories.
Ready to see more? Try out the free 'Near Me 360' tool.
Level up your Hybrid Marketing with Uberall CoreX