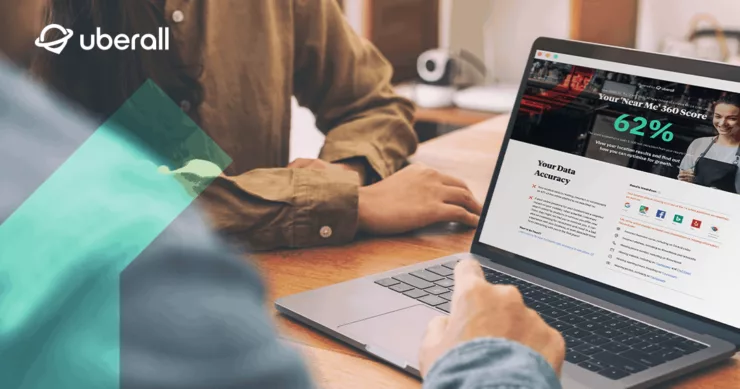 Blog
'Near Me' 360: The Game Changing New Tool for Benchmarking Online Performance
Uberall Releases 'Near Me' 360: The Most Complete Free Location Marketing Audit on the Market
Customer experience marketing, up until now, has been largely underutilised as a method of winning customers and meeting business objectives. Traditionally this was because of the difficulty in measuring value. However, new data insights from Uberall, and a free tool we have created around these findings now means that there is full alignment between business goals and what is good for the customer.
What Is 'Near Me' 360?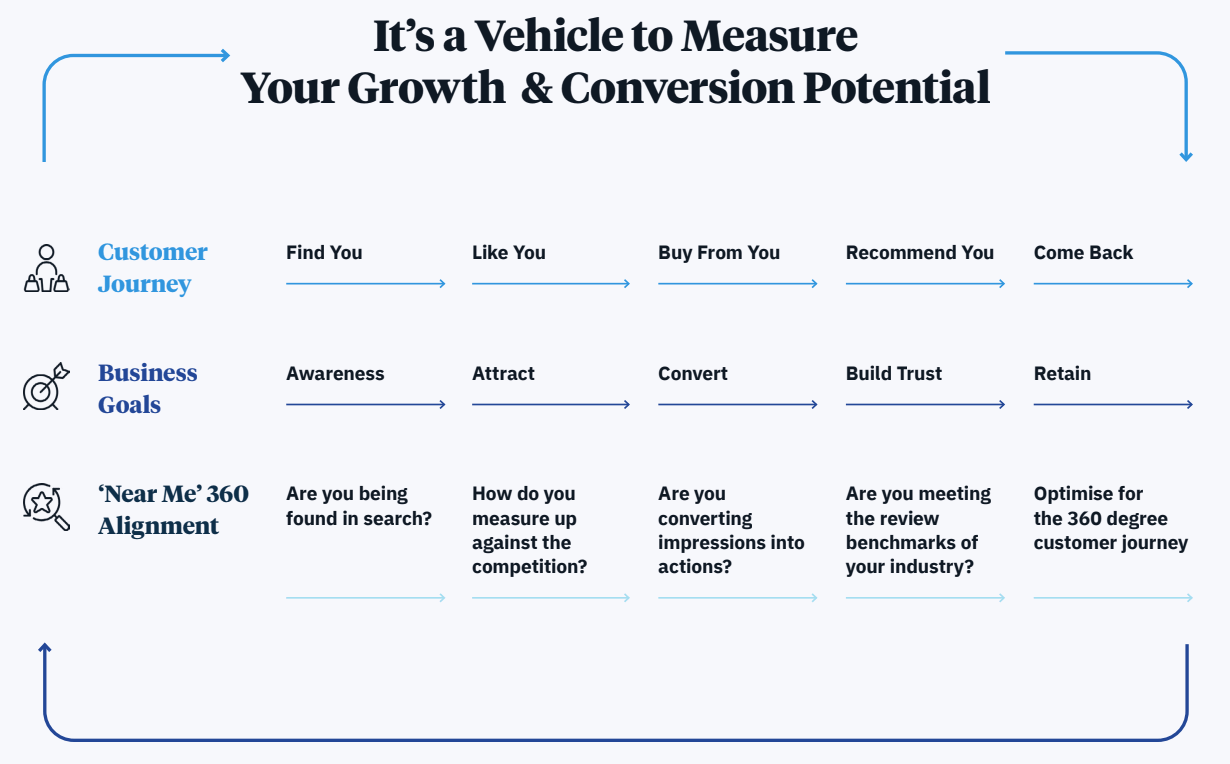 'Near Me' 360 is completely different from anything else in the location marketing space currently. The reason we used 360 in the name, is because it provides you with the fullest picture yet of your readiness to be found and to convert across the customer journey.
There are currently other tools in the location marketing world that measure citations, some that measure reviews and others that give you insights into rankings. Tools that benchmark your business against the toughest competitors in your industry. 'Near Me' 360 combines all of these elements into one full solution and provides you with a final score to measure how visible you are and how visible you could be, to look at your conversion percentage in its current state, and what it looks like for your competitors.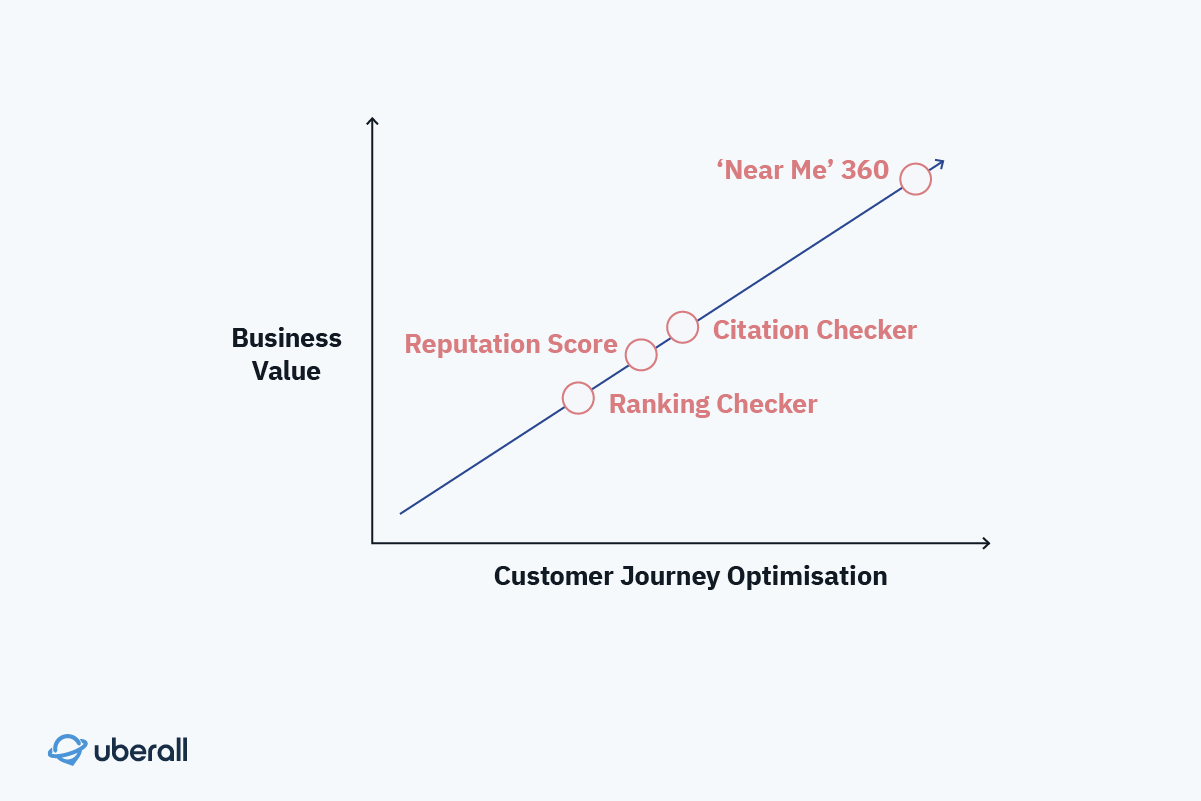 In that sense, 'Near Me' 360 truly provides a foundation to understand where you are and lays the platform for you to improve visibility and maximise your conversion potential.
The Data That Powers the 'Near Me' 360 Engine
The data behind Uberall's new 'Near Me' 360 tool, which is based around analysing over 10,000 business locations in multiple markets, underscores the very real impact that data accuracy still has upon online visibility.
In fact, we found such a strong correlation between data accuracy and the increase in location visibility when users searched for product and service categories locally, that the most accurate 10% of locations were found to have as much as 18 times the visibility (based on impression and ranking factors) in search when compared against the bottom 10% of locations analysed.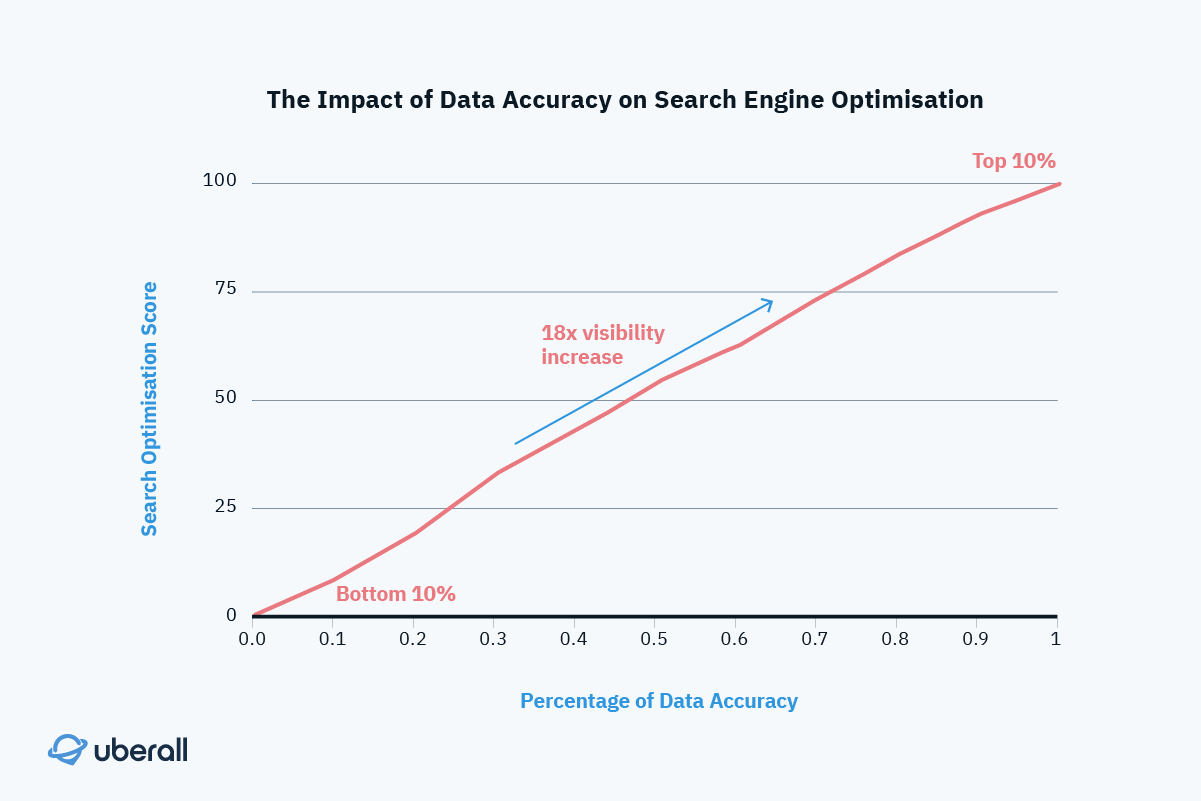 Not only that, but when we looked at the impact review factors (star rating, number of reviews, business reply rate) had on visibility, we found that the 10% of locations that were performing best also had 190% higher visibility than the bottom 10% of performers.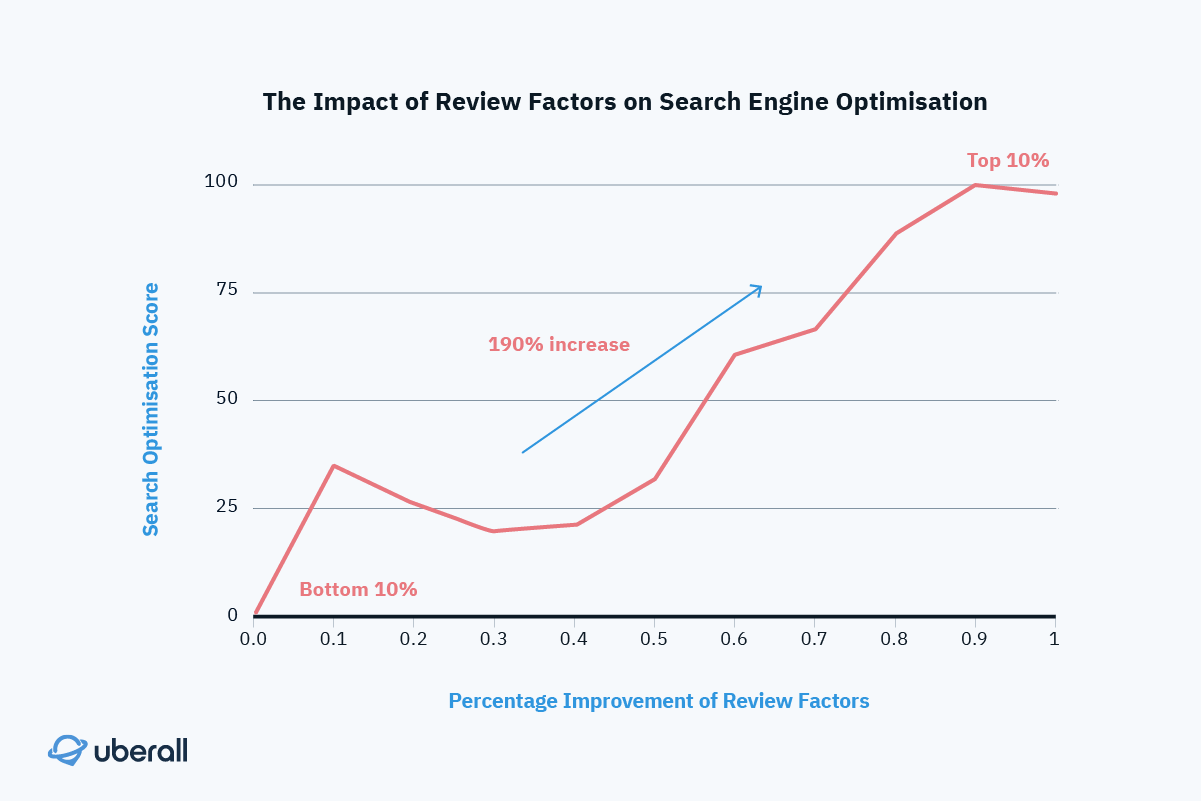 While reviews are a powerful companion to location accuracy in local search, building accurate and consistent citations on the major listings platforms is still the most powerful way of gaining local visibility in search. Our findings provide a strong rebuttal to recent claims that citations are no longer such an important factor for local SEO.
The Data That Powers the 'Near Me' 360 Engine
Using the business growth factors (visibility & conversions) that were the benchmark of our study, we were able to build a tool that analysed a location's search engine optimisation potential and conversion potential against the highest performing competitors in each industry.

By building out the tool in this way,and building a score based on how a location measured up against the competition, we were able to create a roadmap that showed businesses what their current state was (are you visible? Are you converting?) and what the potential was if they got their data and reviews in order.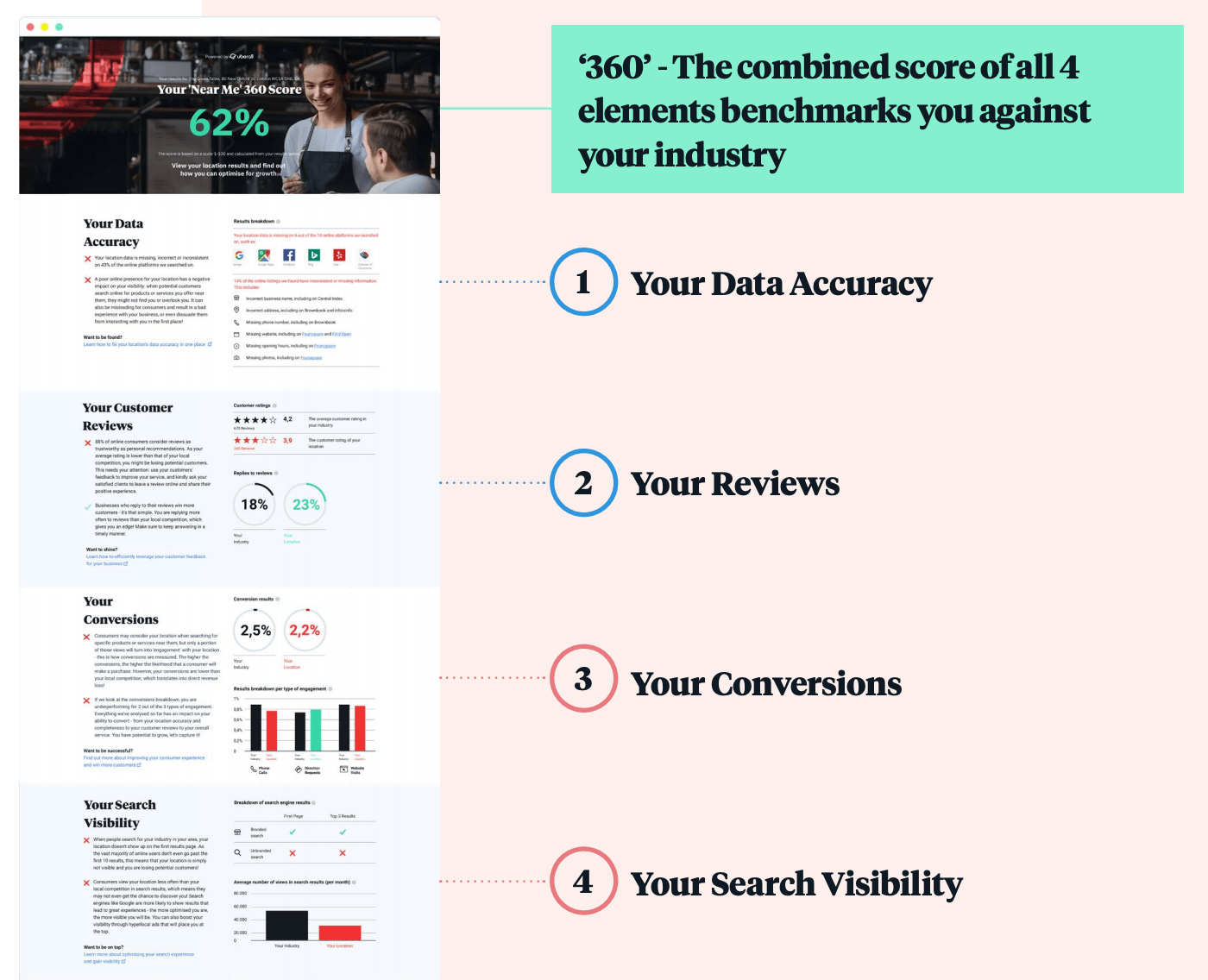 We are extremely proud of what we have created with 'Near Me' 360 and the potential that it could unlock for your business growth goals.
Click on the 'Near Me' 360 link to use the tool. Since it is also a free tool, all that's left is for you to take it for a test drive.