NMBX: Why 'Near Me' Is the Brand Experience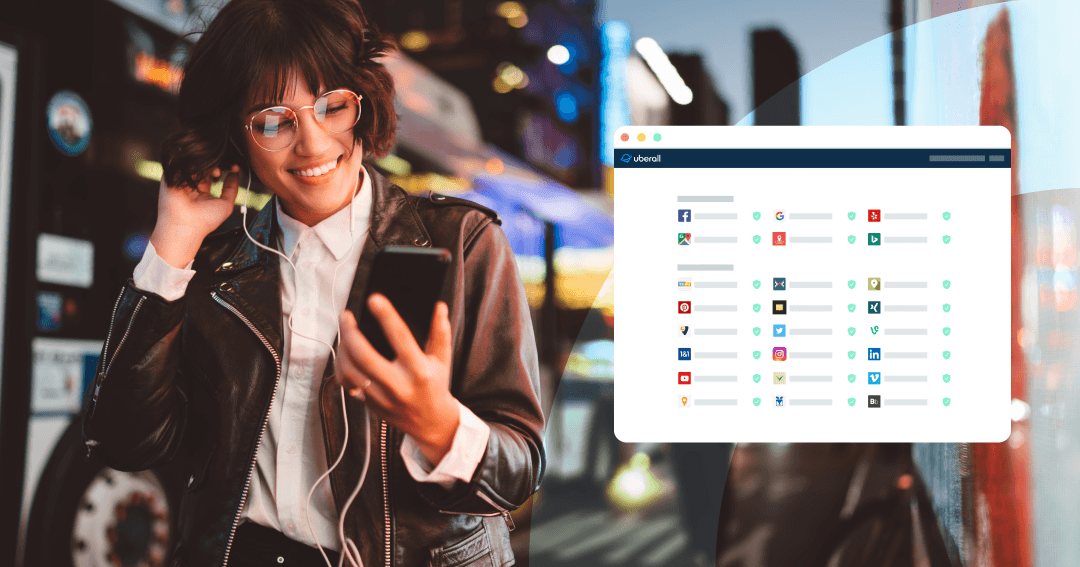 By Greg Sterling, Uberall's VP of Market Insights
When I was first exposed to Uberall's 'Near Me' Brand Experience (NMBX) narrative last year I was initially unimpressed. But personal experience has since changed my mind. I now believe the phrase captures the essence of the consumer journey today.
Given that the majority of retail and services spending happens offline, this makes intuitive and logical sense. But over the past two months, the meaning of 'Near Me' Brand Experience unfolded for me in a very direct way.
Restaurants not in Local Pack are 'Invisible'
I was in New York for a conference last November. I wanted to eat breakfast somewhere other than my hotel in Times Square. There were literally dozens of places to eat within a block or two. I could have just walked down the street, found a place and gone in.
But that's not what happened. Instead, I pulled out my iPhone and searched "best breakfast near me." I looked at several listings in the local pack and the extended list, and especially their reviews, and chose a place roughly four blocks from my hotel.
During my walk to the chosen restaurant I passed perhaps 20 places I could have eaten. Ignoring all of them, I went straight for the one I'd found online. These other restaurants were, effectively, invisible to me. They weren't candidates because they weren't represented in the Google results.
This wasn't something I thought a great deal about in the moment. It was just my process, how I make decisions about where to go and buy things in the offline world. For me and for most people I know, reviews and proximity are often the two primary considerations (product inventory is another).
Are there times when we make decisions another way? Of course. But the local search habit is now deeply established. And I was effectively blind to restaurants that didn't appear in the local pack.
Search-to-Store in 30 Minutes
A second example involves a search for a local bike store to purchase a gift. Back at home in California, I tried to remember nearby bike store locations. (I'm not an avid cyclist so don't have a "go-to" store.)
A cyclery in Berkeley, a few miles away, popped into my head. I then checked Google to see if there was anything closer. I searched, of course, "bike stores near me." One of the top results was a store less than a quarter mile away. I had never been in the store but had walked by it many times. It was in my neighborhood; yet I hadn't remembered it until I saw the local result. I went there, found what I was looking for and bought it. It was "search-to-store" in about 30 minutes.
As I reflected on bike store and restaurant experiences, I was reminded of an old yellow pages TV commercial: "If it isn't in the yellow pages maybe it doesn't exist." That's now true of Google and a handful of other digital destinations (e.g., Yelp, Apple Maps, etc.).
Local Experiences Impact National Brands
A third example is somewhat different than the previous two. It illustrates that even the experience of a national brand is primarily local and that isolated, in-store experiences often have larger brand implications.
During a holiday sale, I purchased a denim shirt online from Banana Republic. It turns out, however, that I bought it not from BananaRepublic.com but from Banana Republic Factory, the company's online outlet. The problem is that BR Factory and the main site are seamlessly linked. The distinction wasn't clear during shopping or the checkout experience.
When the shirt didn't fit right, I went into a local Banana Republic store to return it. After waiting in a long register line, I was told I couldn't return the shirt because it had been purchased from the BR Factory site and the store couldn't accept those returns. None of that was evident when I bought the shirt online.
After a lengthy discussion with the store manager in which I tried to explain that I shouldn't be held responsible for the company's internal technology infrastructure, the store was firm in its unwillingness to accept the return. (I couldn't help thinking that Nordstrom would have taken the return back.) I would have gladly accepted a store credit but apparently that wasn't an option either.
As a direct result of this local Banana Republic experience, I won't buy anything again from the brand, online or off. (That could also spill over into sister brands Gap and Old Navy.) I'm now receiving multiple Banana Republic emails a week, which I reflexively delete faster than I can read the subject line.
NMBX: Online and Offline Touchpoints
Separate studies from SOCi and MomentFeed have shown that the majority of consumer interactions with brands on Facebook happen on local pages not the corporate social media presence. This is also true of the real world. The consumer experience of most brands is local, not national.
There are certainly going to be exceptions. A bad experience at a local McDonald's might not deter someone from going to another location in another city, but it's also possible that it would, depending on the experience. Indeed, not long ago both Starbucks and Sephora closed all their stores for racial sensitivity training because of isolated racial profiling incidents at individual store locations. Those closures represented millions of dollars in lost sales and associated costs, in an effort to protect the perception and value of the brand. The local experiences reverberated online and became national news compelling the brands to take action.
These examples illustrate that the first touchpoint with a business or brand is very often a category search for a product, service or experience (e.g., "best breakfast near me"). In that case proximity and quality are top considerations. Businesses that fail to optimize Google My Business data and content are not going to be seen or considered. However, the local, offline and in-store experiences are also highly significant and have the power to shape brand perceptions with positive or negative impacts on later shopping behavior, as in the Banana Republic or Sephora and Starbucks examples.
Customer experience can be seen as the totality of digital and physical touchpoints that a consumer has with a brand or merchant, often starting with online discovery and unbranded search – a majority of local searches are unbranded according to Uberall data -- and continuing with offline encounters in stores or with service representatives. All this typically culminates in online reviews and word of mouth recommendations or warnings.
But it goes well beyond "listings management" or "review monitoring." Those are important tactical components of a larger proposition, a broader strategy of customer engagement and brand management, which addresses both the online and offline components of the customer experience.
Indeed, a great deal is at stake for brands in getting NMBX right.
About Greg Sterling
Greg Sterling is VP of Market Insights for Uberall. Previously, he was VP of Strategy for LSA and is a contributing editor at Search Engine Land. For the past 20 years he has been conducting research and tracking the impact of digital media on offline consumer behavior.