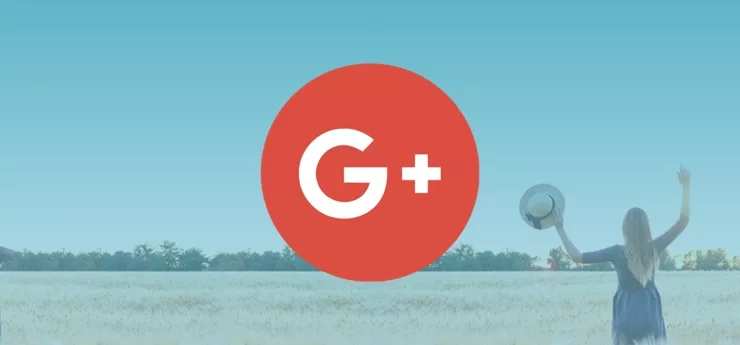 Blog
RIP Google+ (And What it Means for Your Business)
On October 8th, 2018, Google announced that it was finally shuttering the consumer-facing version of Google+, following the identification of a serious data security issue. Of course, the end of Google+ had already been well underway for some time, as users spent less and less time engaging on the platform and Google removed features from the product. For the last two years, the primary solution for marketers to engage with Google users and drive local SEO has been Google My Business. In this post, we'll cover everything you need to know about this change and its impact on multi-location brands.

Google+ and Local SEO
In the early days of Google+, the product delivered local SEO benefits to brands that were actively publishing and engaged on local Google+ pages. Over the past two years however, Google removed the influence of these posts and local pages from organic search results. In fact, local Google+ pages were, increasingly, being removed entirely and were next to impossible to find anywhere online. The end of Google+ is, therefore, highly unlikely to have any impact on your local SEO.

Social Engagement on Google+
We're guessing that you already weren't doing much, if any, social engagement on Google+. The audience and engagement were minimal, so there wasn't much of a community to engage. While this means that your team is unlikely to have to change their social media strategy, the memory of Google+ could still be lurking in your stores and on your website. We recommend doing an audit of your customer-facing marketing assets to make sure that any references to Google+ and G+ logos are removed. Additionally, it may make sense to delete your account entirely. If you do decide to delete your account, you may want to download your account data first.

The Future of Google+
So, what remains of Google+? The product will live on as what appears to be an enterprise-facing tool for team collaboration and communication. This means Google+ will now be competing more with the likes of Workplace and Slack than Facebook and Twitter. Only time will tell if this move is successful. However, given the somewhat unpredictable history of Google+, enterprise adoption will likely be a challenge.

Changes to MomentFeed
MomentFeed remains focused on building tools for local SEO and consumer engagement on Google via the Google My Business product. While we have not developed Google+ features for some time now, we had continued to support the ability to publish Google+ posts. In response to this change, we will be removing the Google+ post publishing feature from the Social Media Manager product. We look forward to bringing new products for optimizing your Google presence via Google My Business in the months and years to come.

Learn how MomentFeed can help optimize your local presence on GMB.