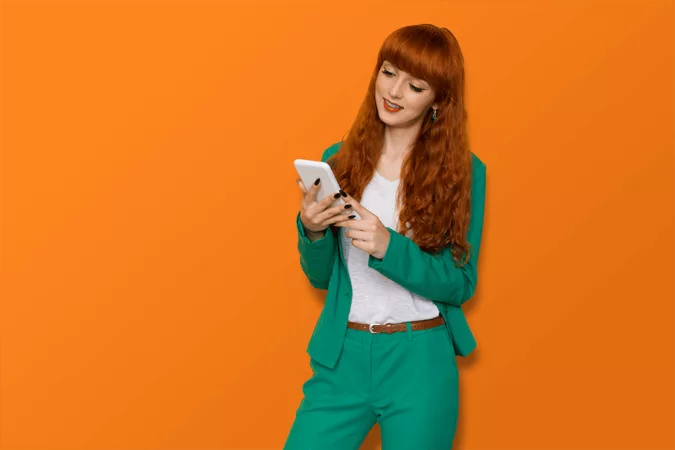 Blog
4 Tips to Optimize Google My Business for Service Business
How do you meet the unique local marketing needs of your service-area business clients?
If you have local clients, you know that not every local business is a storefront. In fact, services are the cornerstone of the economy—both in the United States and in the United Kingdom.
In the US in 2020, 70% of economic output was produced by companies that provided services rather than products. In the UK, that number was 81%. Service-based businesses are also major employers—accounting for nearly 79% of US jobs in 2020 and 82% of jobs in the UK.
That's a huge portion of local businesses built around offering services. Service businesses typically break down into three types:
Service-based business: A business or professional that provides/sells a service—as opposed to a product—from either a storefront or at the client's location, such as a tattoo artist or massage therapist.
Service-area businesses: A service-based business that performs the service at their client's location and does not have a storefront, such as a home repair technician or landscaper.
Hybrid service businesses: A service-based business that has a storefront or office in addition to delivering the service to the client's location, such as a hairdresser or educational tutor.
The Unique Local Marketing Needs of Service-Area Business
Service businesses have many of the same needs as brick-and-mortar local businesses, but they also have different goals, challenges, and opportunities. Here are a few:
The service is the product: For a service-area business, their service is their product, and their brand is their storefront. That means keeping their online presence optimized is very important—keeping links current, profiles tidy, and content well-organized is a signal to prospective clients that you are going to be creative, competent, and reliable.
Footfall is not the end goal: Traditional brick-and-mortar local marketing is usually focused on turning online traffic into offline traffic—and conversion rates can be measured through clicks-for-directions. For service-area businesses, the critical measurements are more likely to be clicks-to-call or click-through to websites. For some, it will also be possible to book appointments directly through a feature like the Google My Business appointment URL. It's essential to make that shift in your calls to action.
No trespassing: Though some service-area businesses might have a physical location, they may be interested in keeping that to themselves. They may be looking for the opposite of walk-ins. A laundry service, for example, may not want customers wandering into their worksite. A dog walker might not be comfortable with clients knowing their home addresses. This means it may be necessary to ensure that directory listings and social pages do not disclose too much information or information of the wrong type.
A broader scope of opportunity: A coffee shop's radius is typically only a few blocks at most. A vacuum repair shop might service a whole municipality, but for an intrepid service-area business, their territory is often limited only by their own preferences. This means your clients may be looking to service multiple geographic locations with their singular business. Be sure to take advantage of Google My Business (GMB) opportunity to identify your area of service (top tips below).
Word-of-mouth outweighs curb appeal: Service-area businesses are typically not impulse buys. They don't tend to possess much in the way of persistent signage (unless they have a vehicle with advertising), and it's hard for a customer to just pop in and find them. This makes personal reviews and ratings absolutely critical. An online listing or GMB page is a proxy for their storefront, and creating a buzz is the equivalent of a line out the door. Encourage your service business clients to let customers know how important feedback is to the business by:
Encouraging and responding to positive and negative reviews.
Enable messaging on directories like Google and Facebook.
Answering questions on Google My Business and social media.
Looking into embedding chatbots on the website.
Drive Results for Service-Area Business Clients With Four Local Tactics
We mentioned Google My Business (GMB) a few times in the last section, and that's because claiming and verifying your local business' GMB listing is one of the most important local marketing tools available to any of your clients. For service-area businesses, the GMB profile—often in conjunction with their website—is the closest thing to a shopfront they have.
According to Search Engine Journal, 5% of GMB listing views result in a website click, call, or direct request. And according to Moz, 66% of marketing experts say GMB listings and reviews are the "most important foundational elements that will impact the online presence of a local business."
Here are four tips to optimize GMB profiles for service-area and hybrid businesses:
1. Become familiar with Google's GMB guidance for service-area and hybrid businesses. If your customers are delivering services to their clients at the clients' locations, this will affect them.
2. Define your service area to be set: This draws a polygon on the map so users can see if you provide your services near them. Setting the service area inside of Google My Business will have no impact on your ranking, but Google will use it to determine a business' relevance in a search. If you do not set a service area for the business, Google will default to the distance a legal business address is from the searcher—using the physical address used for verification, even if it was set to be hidden or removed from the page.
3. Add up to 20 geographical service areas: You can add coverage areas such as postal codes, villages, cities, counties or states. The guidance Google gives is that these should not be more than about 2 hours driving distance from your location. However, it is perfectly acceptable to include service areas farther than 2 hours away if you can guarantee delivery of your service in all residences within that area.
4. Expand beyond Google to complement your GMB information: There are other sites that support service areas, such as Yelp, Facebook, and Bing—many of which power important apps and search vehicles. Be sure you are adequately populating these sites with the same information you add to GMB. Some of these sites only support a list of postal codes and will cap this at 5 or 10. In this case, you might submit an overall service area list to Google and then shorten the list to priority postal codes when you submit to other sites and directories. Some long-tail directories will also allow you to hide the address without submitting a service area—but this may mean the listing will not come up if a customer searches by area.
For further reading:
Ready to take your service business clients to the next level? We've compiled a list of helpful SEO resources to successfully promote a service-area business locally:
Subscribe now to make sure you get first access to the next blog in the service business series!
Change how to market your locations online with Uberall CoreX