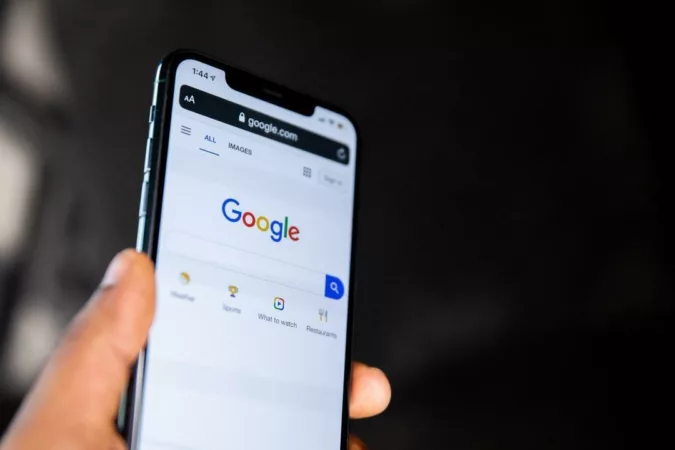 Blog
How to Optimize Google My Business for Multi-Locations
When it comes to Google's local search listings, one of the most important ranking factors is your Google My Business listing. Google My Business (GMB) may favor small businesses in its setup, but any business can use it to rank more highly and attract more customers. As a business with multiple locations, your challenge is how to optimize Google My Business for each location.
Your ultimate goal is to secure a spot in Google's coveted 3-Pack for each location. The 3-Pack is the group of three business results that pop up when a user conducts a local search like "car repair near me" or "best pizza in Chicago." These results appear at the top of the page, and users can usually see them without scrolling, even on mobile.

What is Google My Business?
Google My Business is a free tool that helps businesses manage their presence across Google properties. It consists of a profile with information that's important to consumers when evaluating nearby business. This includes basic information like a business's phone number, hours of operation and address; information specific to the business category and attributes that help searchers find the most relevant businesses, and features like photos and reviews that help searchers in their choice of which business to select.
Google My Business is the top driver of SEO success for local searches. Businesses that get the best results, ranking consistently in the 3-Pack, are those that send the right signals, including proximity to search, keyword use, and category selection.

Based on recent MomentFeed research that analyzed the performance of more than 350 brands and 25,000 business locations, Google's 3-Pack listings get at least 47% of clicks, with the top listing alone getting 23%. In this article, you'll learn how to optimize Google My Business so your locations can make it to their respective 3-Packs and, most importantly, get those clicks.

9 Ways to Optimize Your Google My Business Listing
For multi-location businesses, learning how to optimize Google My Business means figuring out how to match the signals you send with search intents for each location.
1. Claim Your Google My Business Listing
Before you get started on how to optimize Google My Business, you need to claim your business. Google designed GMB for small businesses, so it will assume that you have only one location. Don't panic. All you have to do to add more is create what Google calls a location group, formerly called a business account. From that account, you and your team can add and manage the information for each location.
2. Ensure Data is Complete and Accurate
First, make sure that you've filled out your entire GMB profile for each location. That includes accurate addresses, phone numbers, and hours of operation.
Next, spend some time refining your "from the business" description. This is the section that lets you add custom content about your business. It's a great opportunity to add related keywords, including location keywords. MomentFeed can help you create and manage unique descriptions across all of your locations, thus increasing your chances of getting matched in local searches.
3. Select Accurate Business Categories
As you look at how to optimize Google My Business, pay plenty of attention to your chosen business categories, especially your primary category. Choose this one carefully and make it as specific as possible.
You can also choose up to 10 subcategories. According to Search Engine Land, adding more categories won't weaken your ranking, so feel free to choose any and all options that seem relevant.
Keep in mind that Google changes the wording of its categories frequently. You'll want to review your category choices regularly to see if any of yours have been renamed and if they're still accurate. It's also helpful to look for any new categories that might be less widely adopted and easier to rank for.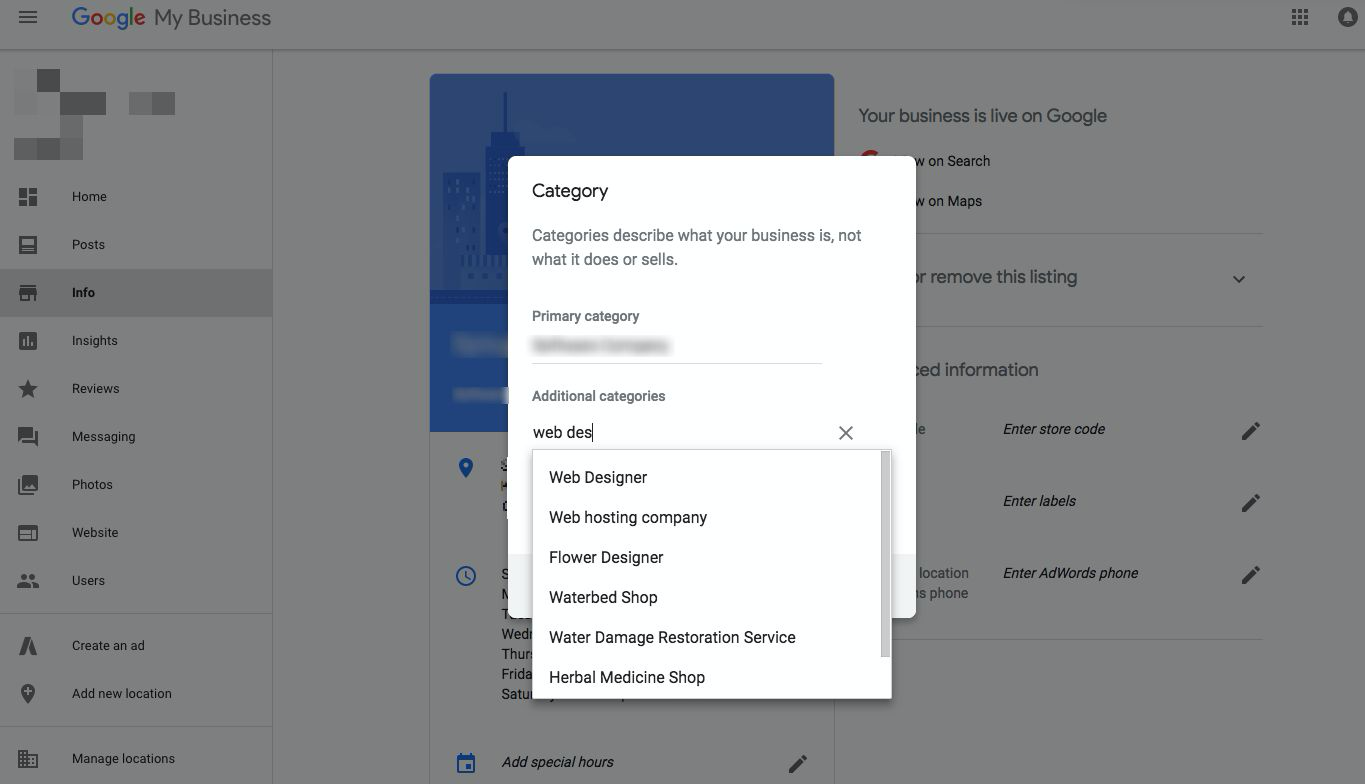 4. Select Accurate Business Attributes
When Google displays your GMB listing to searchers, it highlights certain service offerings or considerations that might be important to customers. These highlights are called attributes, and they include features like:
Accepted payment categories

Accommodations for accessibility

Service options such as delivery or curbside pickup

Ownership information (Black-owned business, women-led business, etc.)
Select all correct attributes for each of your locations. Also, as with categories, review the available attributes regularly. Add any new ones that apply and edit any that may not match your current service offerings especially in light of COVID-19 and constantly changing operational offerings. Google added a number of new attributes given health and safety requirements including: "Appointment Required" "Mask Required," "Temperature Check Required" and several others.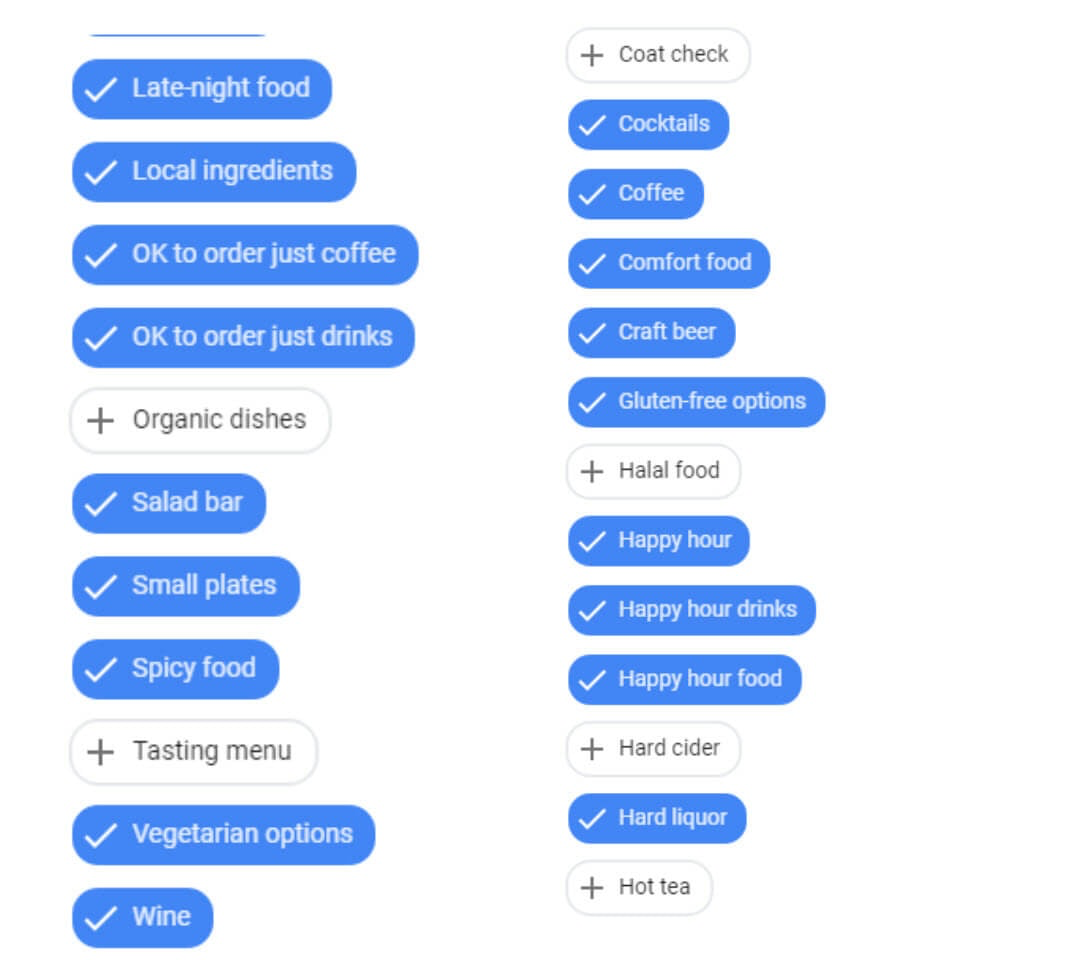 5. Add Photos For Each of Your Locations
You can't talk about how to optimize Google My Business without touching on Google My Business photos. Businesses that add photos to their profiles get 35% more clicks and 42% more requests for directions.
Plus, it seems like the more photos a company has, the better. According to one study, businesses with more than 100 images get 1,065% more clicks and 2,717% more direction requests than average.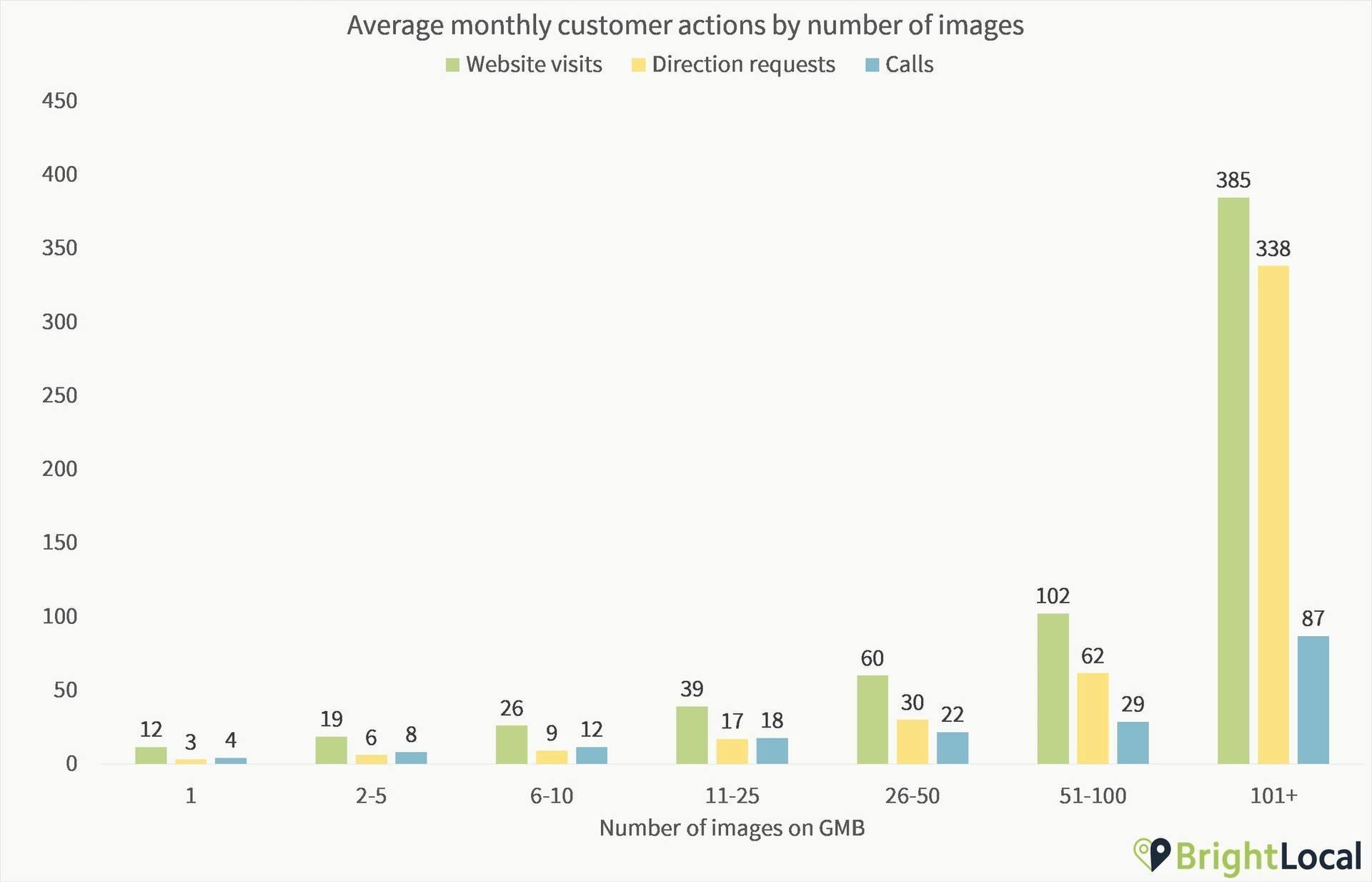 For each of your local listings, high-quality, location-specific photos are optimal. Consider taking professional photos of each specific location, as location matters in Google's sequencing algorithm. We know the thought of coordinating multiple photo shoots for each location is daunting, which is why MomentFeed launched a new Enhanced Local Photos offering. This offering makes local photos optimized for each location, easy and affordable.
On the flip side, user generated photos are important because they'll give each of your listings a local feel. Ask your store managers to post pictures of local events at your location and encourage your customers to do the same.
Of note, photo order cannot be done by the business, instead Google algorithmically determines photo order. While the criteria used for selection is not published, location specific photos and recent pictures seem to have an advantage if they are good quality. If no photos are posted, a Google street view photo is generated, which may be off if the address isn't pinpoint accurate. You would never want an ad with a picture of your parking lot, so why allow that to be the first picture someone sees when they come to your Google My Business listing.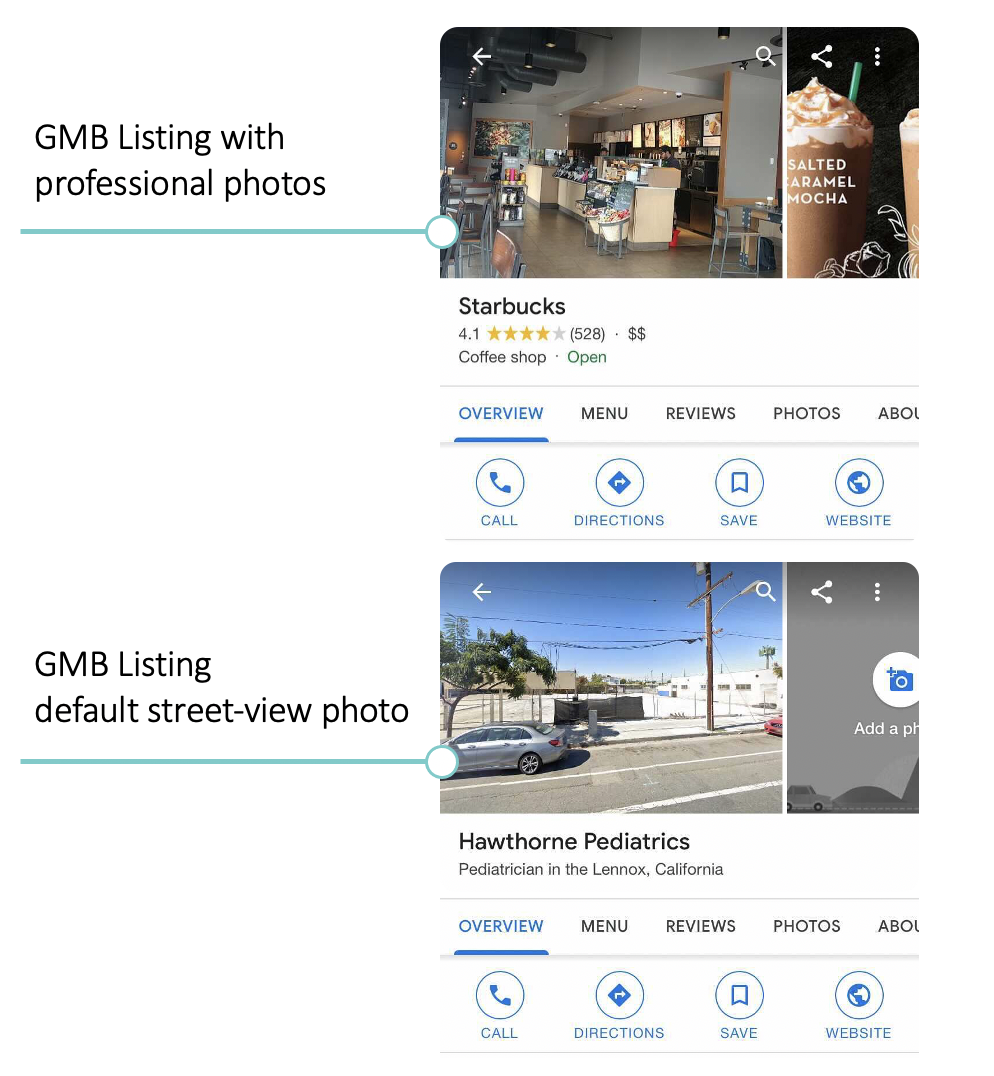 6. Get Google My Business Reviews
Did you know that online review signals have a 22% impact on a business's local search rank? Or that 82% of customers read reviews before deciding to make a purchase?
Having a large volume of reviews, along with a high average star rating, will help your locations rise to the top of results pages for voice and text search. It's not enough just to get reviews, though — you also have to respond to what people say. Responses show that you care about your customers' experiences and are committed to resolving any issues.
7. Leverage Google Q&A
Google's Q&A feature is a useful and interactive way for customers to get information about businesses. Google allows customers and businesses themselves to answer questions, and users can "like" the questions and answers they feel are most useful. Q&As with the most likes will appear on the front page of the listing.
Check each of your Q&As regularly to make sure everyone gets prompt answers and customer answers are accurate. To save some time, formulate response templates to some of the questions you get most often. If you're a MomentFeed user, you can easily manage your Q&A response strategy in-platform.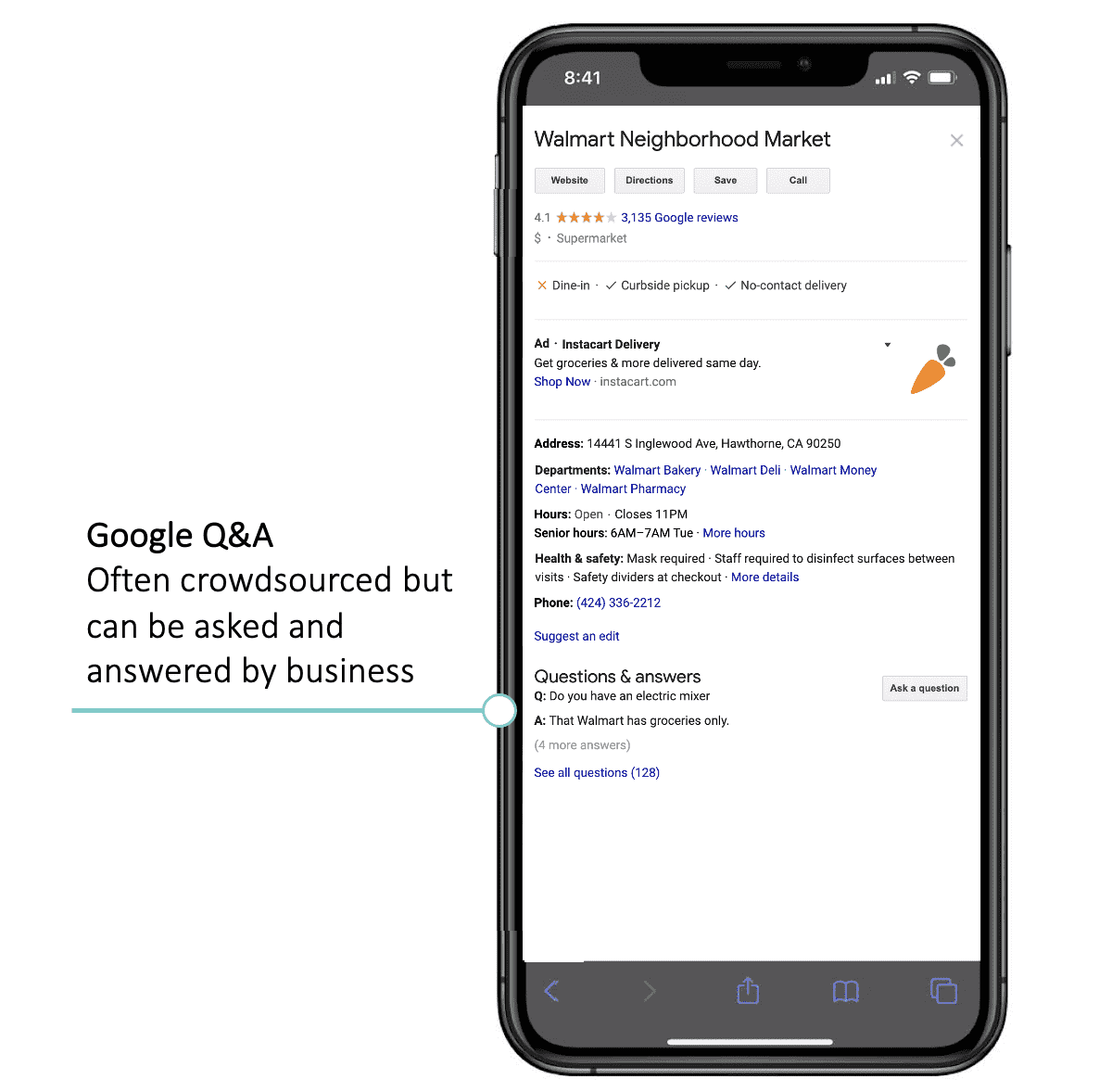 8. Leverage Google Posts
Google Posts is a free tool that lets businesses post custom content as part of their GMB listings for up to a week, or 28 days in the case of COVID-19 alerts. When Google re-released this feature for multi-location businesses in March 2020, MomentFeed clients began to see results far beyond what Facebook posts provided: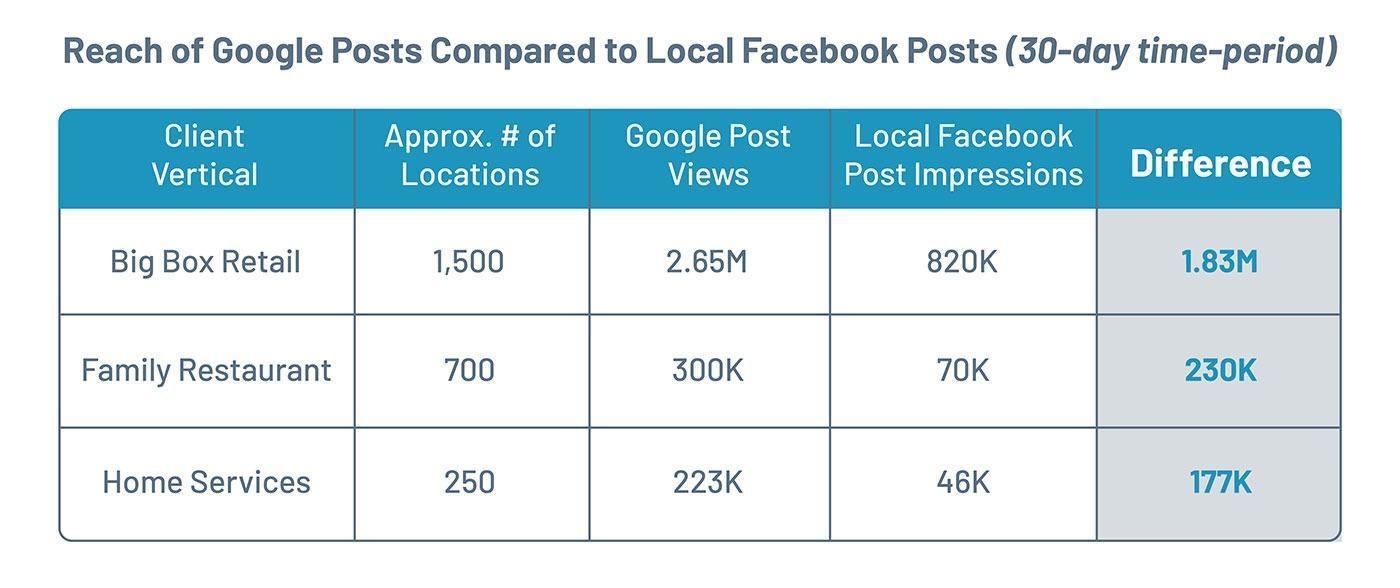 There's no guarantee as to how long this feature will be active, so try it out as soon as possible.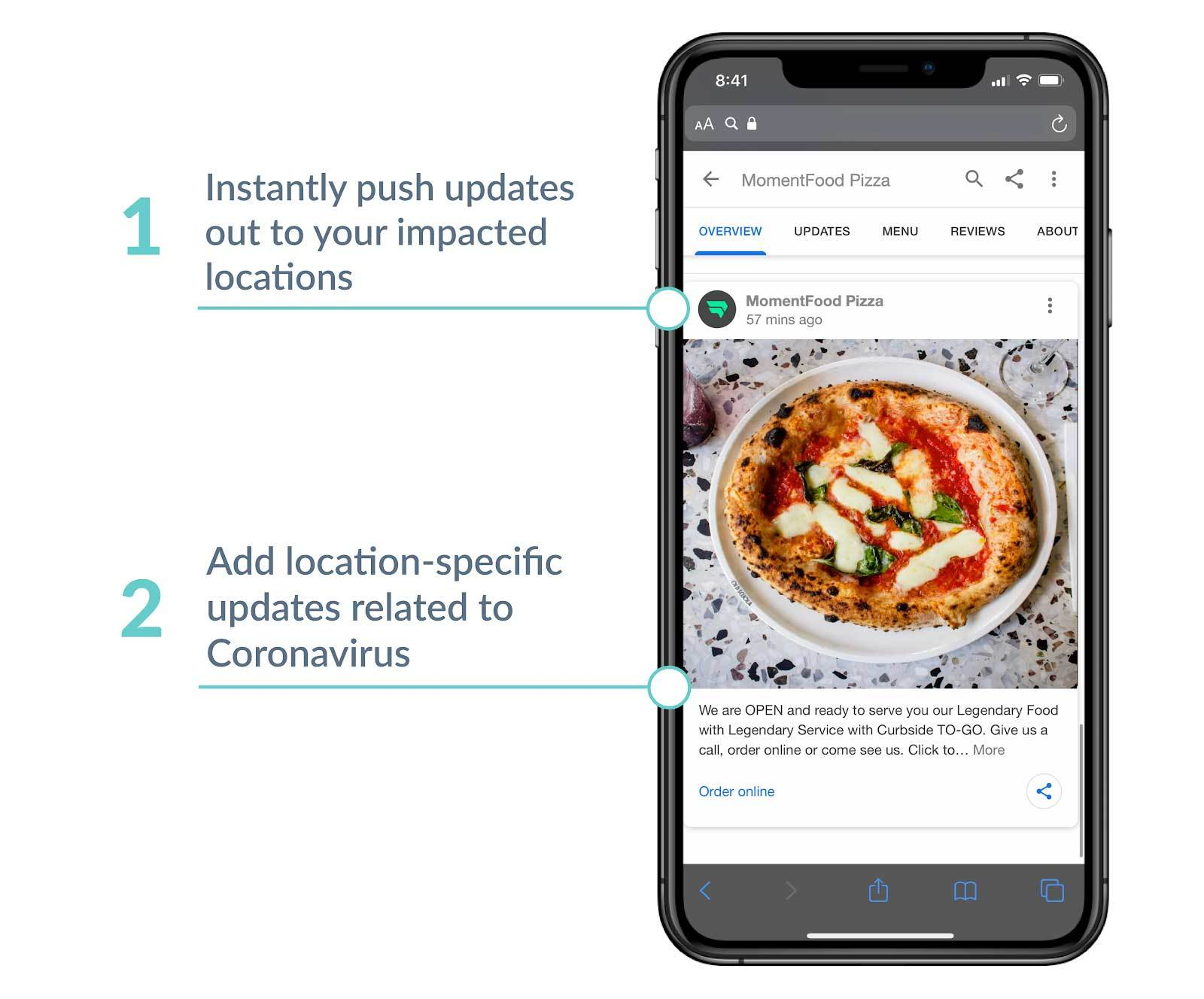 9. Add Products, Services, Menu Items, etc.
Learning how to optimize Google My Business is about making the most of each feature, including your business categories. If you identify as a service-based business, for example, you can add service types to your GMB listing. This makes it easier for customers to find you, while also increasing the chances that people who do get in touch will want a service that you offer.
For restaurant brands, the most important business attribute of all is your menu. When consumers are searching for a place to eat, they are often searching not for a brand or a type of cuisine, but the specific food they're craving.

There's also a product listing feature for product-based businesses and an option to add a menu URL if you identify your business as a restaurant. Restaurants also have the opportunity to add photos and names of popular dishes. This one extra step can boost your visibility and appeal to searchers.

Maintaining Your Profile
Learning how to optimize Google My Business is partially about setting up your profile, but it's important not to stop there. Not only does Google change its services and options for things like categories and attributes, but customers also add their own contributions. It's up to you to make sure your listing stays up to date and accurate.
Statistics show that 80% of consumers lose trust in brands due to inaccurate listing information. Also, bad data carries a high cost in terms of SEO. If Google finds inconsistencies in your data across the web, it won't push your listing into that all-important 3-Pack.
To keep inaccuracies from affecting your ranking, you need to keep a close watch on your location data. When companies don't do this, Google finds inaccuracies 8% of the time. That adds up to average revenue losses of $562,000 per brand or $5,176 per location. And that's only the beginning of the impact.
Making it Work
To stay on track, multi-location businesses need to learn how to optimize Google My Business with accurate and up-to-date photos, reviews, categories, and more. It's a lot of work, so it's important to have a technology partner that can optimize for maximum Google 3-Pack visibility, while also monitoring overall data accuracy.
MomentFeed has provided this kind of service for more than 350 brands, and we'd be happy to develop a Google My Business optimization plan for your multi-location company.
Build a Google My Business optimization plan for your chain brand.