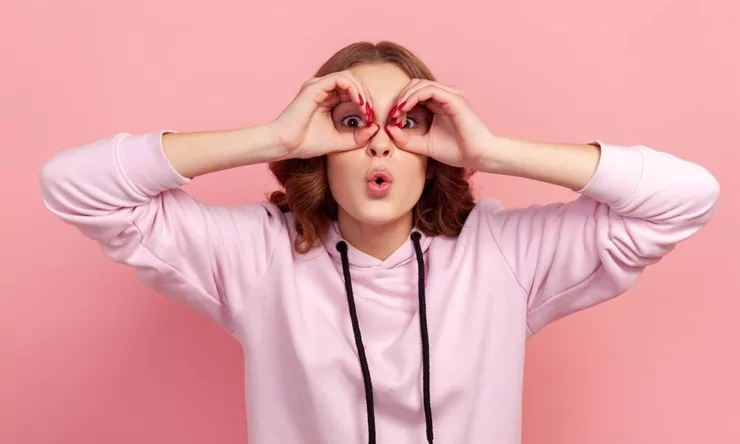 Blog
2023 Digital Marketing Trends
The past few years have seen rapid advances in the digital marketing space. Between the rise of omnichannel retail and exciting new advances in Web3 technology, such as the metaverse and machine learning, digital marketing has continued to grow and evolve in some very exciting ways. There's no sign that these changes will slow down anytime soon.
Use our predictions for the top 2023 digital marketing trends to help you grow your brick-and-mortar businesses sales by getting more eyes on your product or service. Current trends suggest that consumers will continue to seek out hybrid customer experiences. This will entail companies that have a strong physical presence embracing local digital marketing strategies to meet their customers where they're at.
Trend #1: Augmented Reality, Virtual Reality and Artificial Intelligence Show the Way for Marketing in 2023


Florian Hübner, Uberall CEO and Founder
More and more brands have started integrating AR features into their apps and online campaigns. Consumers are trying out AR and experiencing upgraded customer journeys – think of using Google Lens to translate restaurant menus, or trying on make-up and glasses virtually. Whoever scores here in the coming year with the most creative and intuitive implementation can set new standards and secure a long-term competitive advantage.
At the same time, augmented reality is already making its way into online campaigns and setting the first benchmarks in the hybrid customer experience. The beauty chain Douglas, for example, recently launched an AI-powered digital tool for analyzing customers' skin types and offering tailored product suggestions. Personalized customer experiences like these will continue to evolve rapidly in the coming year and beyond, further changing the standards in digital marketing. Success with customers and the competition will be determined by the actual benefits brought by these tools and the creativity with which they are implemented.
Alongside these tools, social media and technologies such as AI or, more recently, the metaverse, offer creative marketers new playgrounds to come closer to their customers online and offline. For example, the U.S. restaurant chain Chipotle gives its fans the opportunity to roll their own digital burritos on the online gaming platform Roblox and earn a real snack in one of its stores. In the next year and beyond, these environments will become an even stronger focus for the industry to become part of a long-term transformation of digital marketing strategies and take the hybrid customer experience to a new level.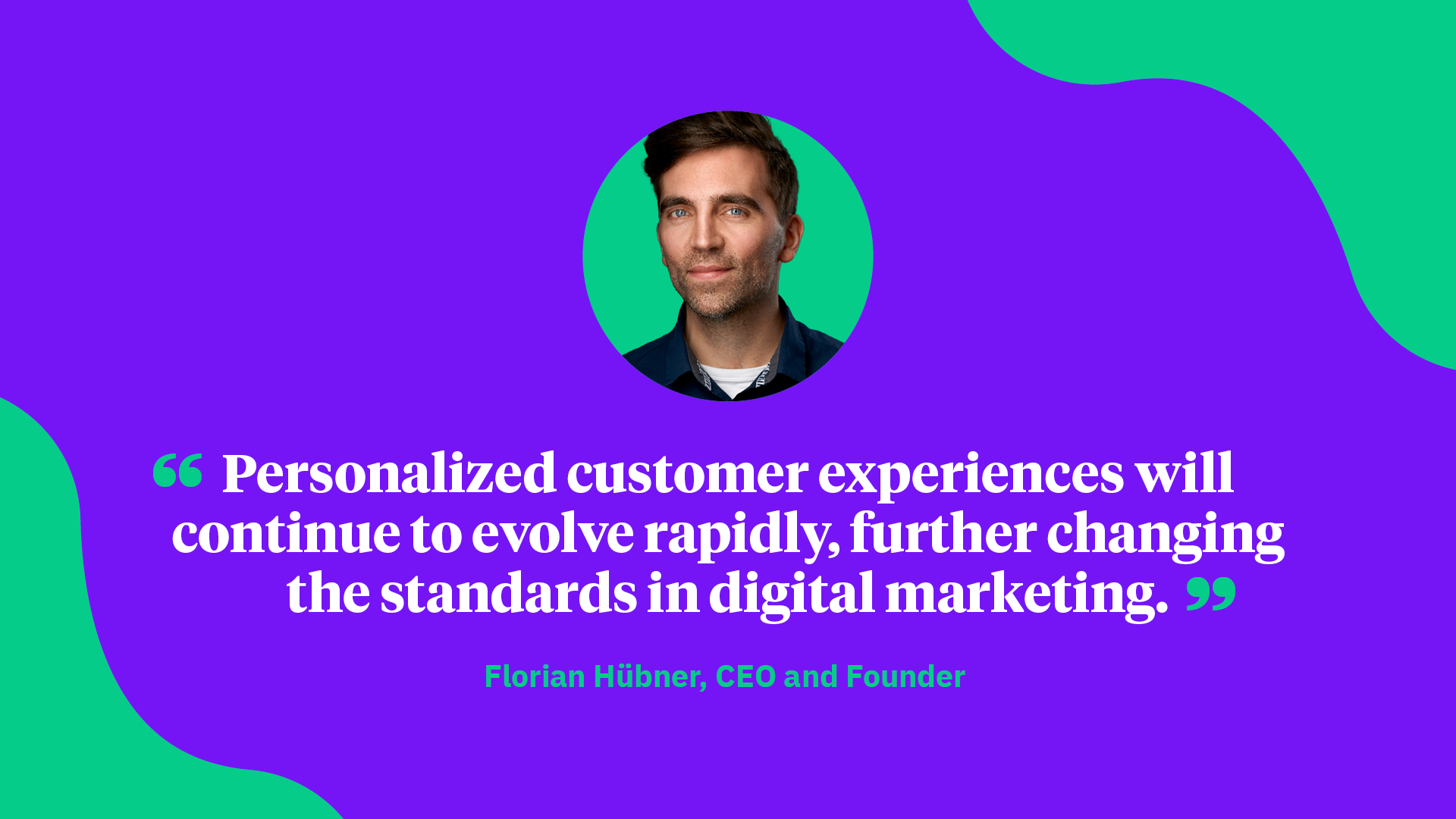 Kristine Pratt, Director of Marketing at Boostability
The robot uprising has begun! Not in the way the movies have portrayed, but AI is here to stay. Even in the last few weeks, AI-generated images of people have taken over our social media feeds. And you may not have noticed, but AI-generated content is taking over the internet as well. It's very likely that you've read a blog or article on a favorite website this year that was generated by AI. Something that sends shivers down my spine as a content marketer at heart.
Google is well aware of this trend as well. Its search algorithm has become far more focused on content, and useful content for the end user. Google's Helpful Content Update from October, and other algorithm updates, have continually focused on content that provides value for a user and answers very specific queries. The Google algorithm will only continue to increase this emphasis in 2023 and will rank websites with better content that focuses on the user experience.
Content experts face the challenge in 2023 more than ever before, to produce more content to help a website rank. But they deal with lack of bandwidth or resources. In this, AI can be very helpful! It can provide a blog or even a prompt to help get you started in your content writing. But in order to help that piece of content rank and to make sure it's the type of content a user will need, it requires a human touch. A content marketer will need to add in the proper keywords, provide additional context that a bot can't pick up, and add in some key pieces of information that you can only gain through expertise in your subject matter. So while AI will become even smarter and more useful in our processes as a marketer, I don't think we need to worry about it taking over our jobs because it will always need a human touch!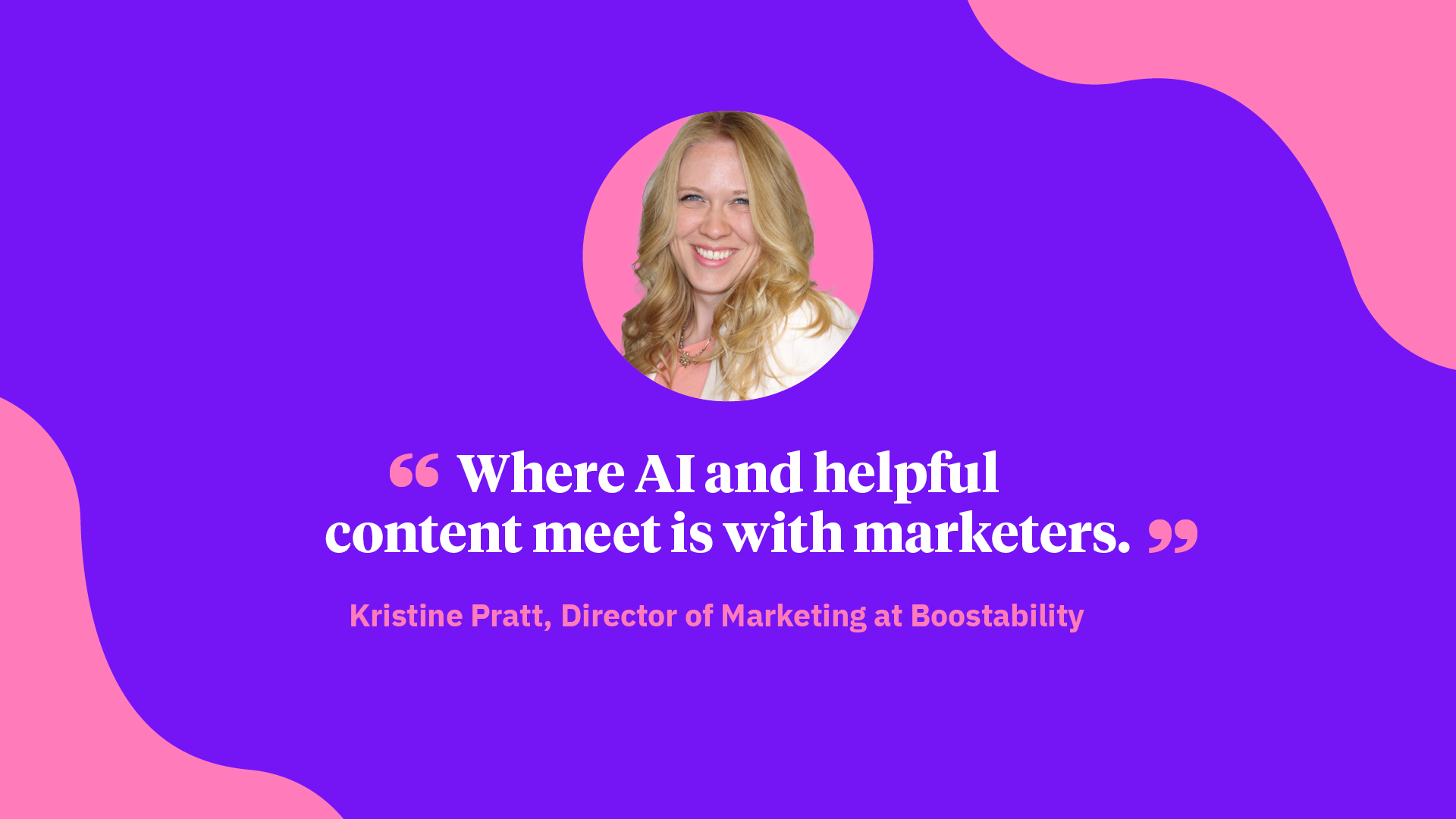 Trend #2: Social media can offer consumers a personalized path to purchase in an authentic, refreshed experience


Alyssa Trenkamp, VP Brand Marketing and Communications at Uberall
The thrill as a consumer is sometimes in the discovery of something new and unique, an experience that seems less attainable in today's algorithm-driven, crowd-sourced world. Consumers will look to platforms like Instagram, Nextdoor, TikTok and even the Metaverse for a more personalized discovery path where they can ask for recommendations from friends, search up and discover new places, share their discoveries with their friends, all in a way that feels more authentic and less formulaic.
Forward-looking brands will embrace social media channels in a new way. They will keep content fresh and fun and tap into the customer desire to discover something new. Even the most iconic brands, known for their classic products or services will find ways to keep loyal customers buzzing about their brand and coming back for more with a fresh twist on old classics.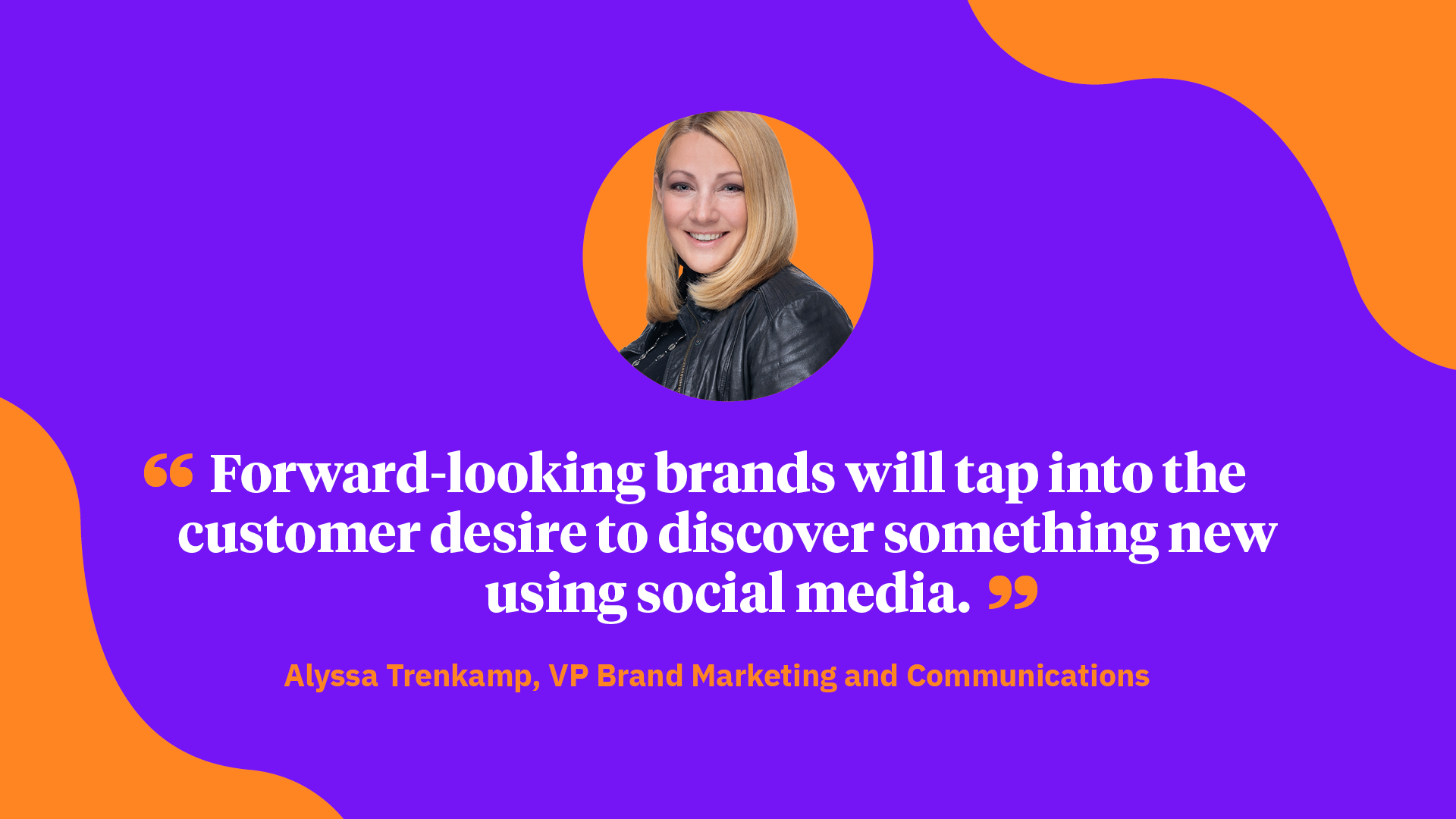 Trend #3: Google Search developments will push businesses to take their pages to the next level


Krystal Taing, Director Pre-Sales Solutions at Uberall
With the introduction of Google endless scroll, there is no more focus on 'first page results.' Business owners now need to make their Google Business Profiles and local webpages more captivating to convince consumers to click on it, such as by offering local inventory, online appointment booking or product images. Endless scroll has really changed the way users interact with Google, so the opportunity for businesses lies in appearing in the right area during this new search experience.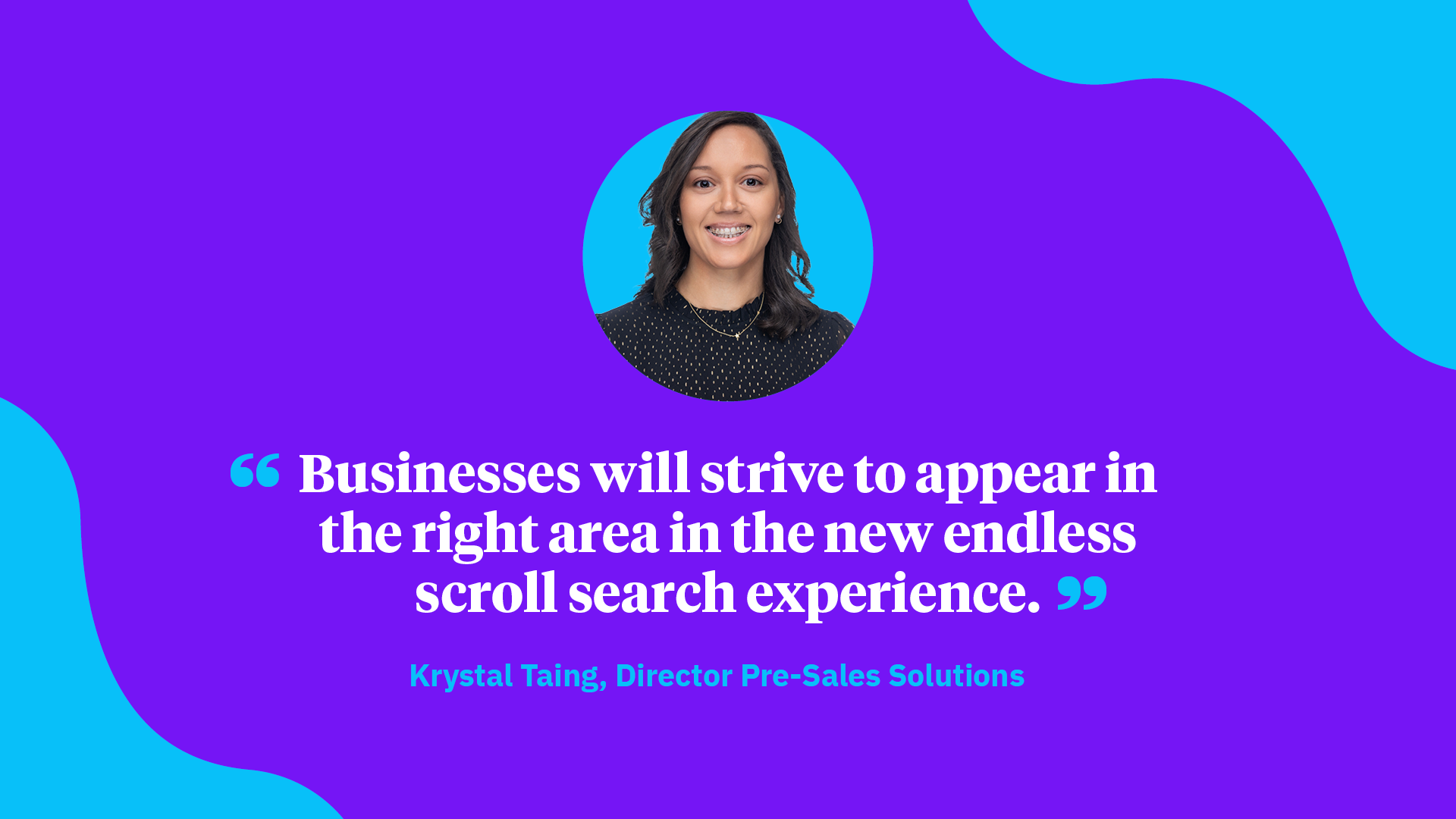 Trend #4: EV Charge Point Operators will work on building trust among EV drivers by further developing technologies to offer reliable, real-time data


Liz Sinclair, Director Product Partnerships at Uberall
With government carbon reduction initiatives the focus for EV Charge Point Operators has evolved in recent times, from targeting only existing EV drivers to now targeting the potential masses. However, like every new market, there are some challenges that will need to be overcome, where listings on major search & navigation platforms will play a critical role to success and mass adoption of EVs.
EV drivers look for specific data points, such as what payment methods are accepted and if the charger is currently in use or not. The next step in this space will be consolidation, as the CPOs focus on market share and drivers will be loyal to those brands and platforms who's data they can trust in their moment of need.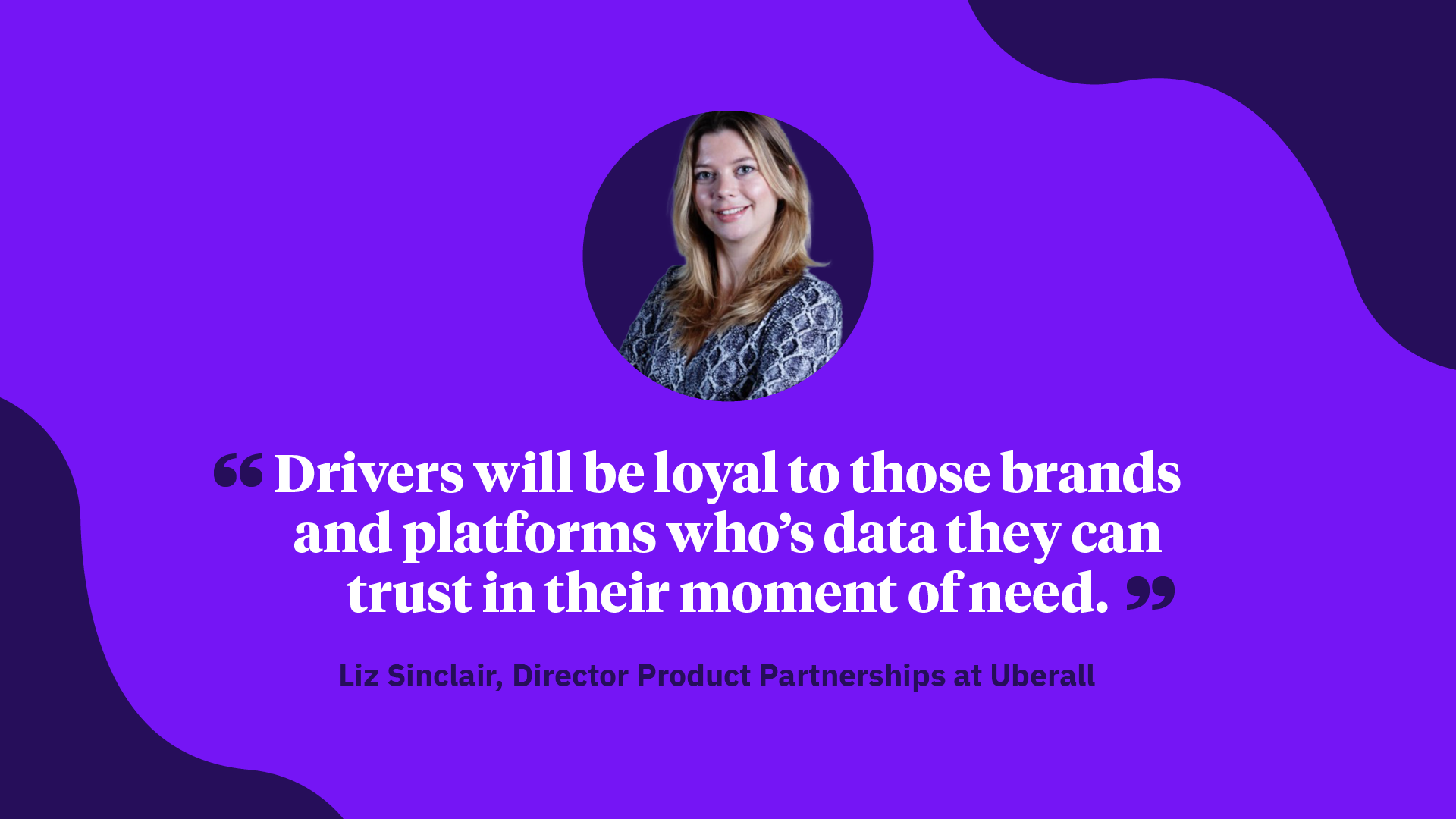 Roderick van den Berg, Eco-MovementCEO and Co-Founder

In 2023, the availability of EV chargers will increase enormously. With that, the need to find correct and reliable information about close and compatible EV charging stations will also grow. More and more drivers are already choosing electric vehicles but, when looking for a charging station on their way, they're not getting an optimal customer experience yet. I expect this challenge to be drastically reduced in the coming months and years, as efforts in this space are developing steadily. This will be possible thanks to partnerships among companies that can connect the different needs and touchpoints during the customer journey.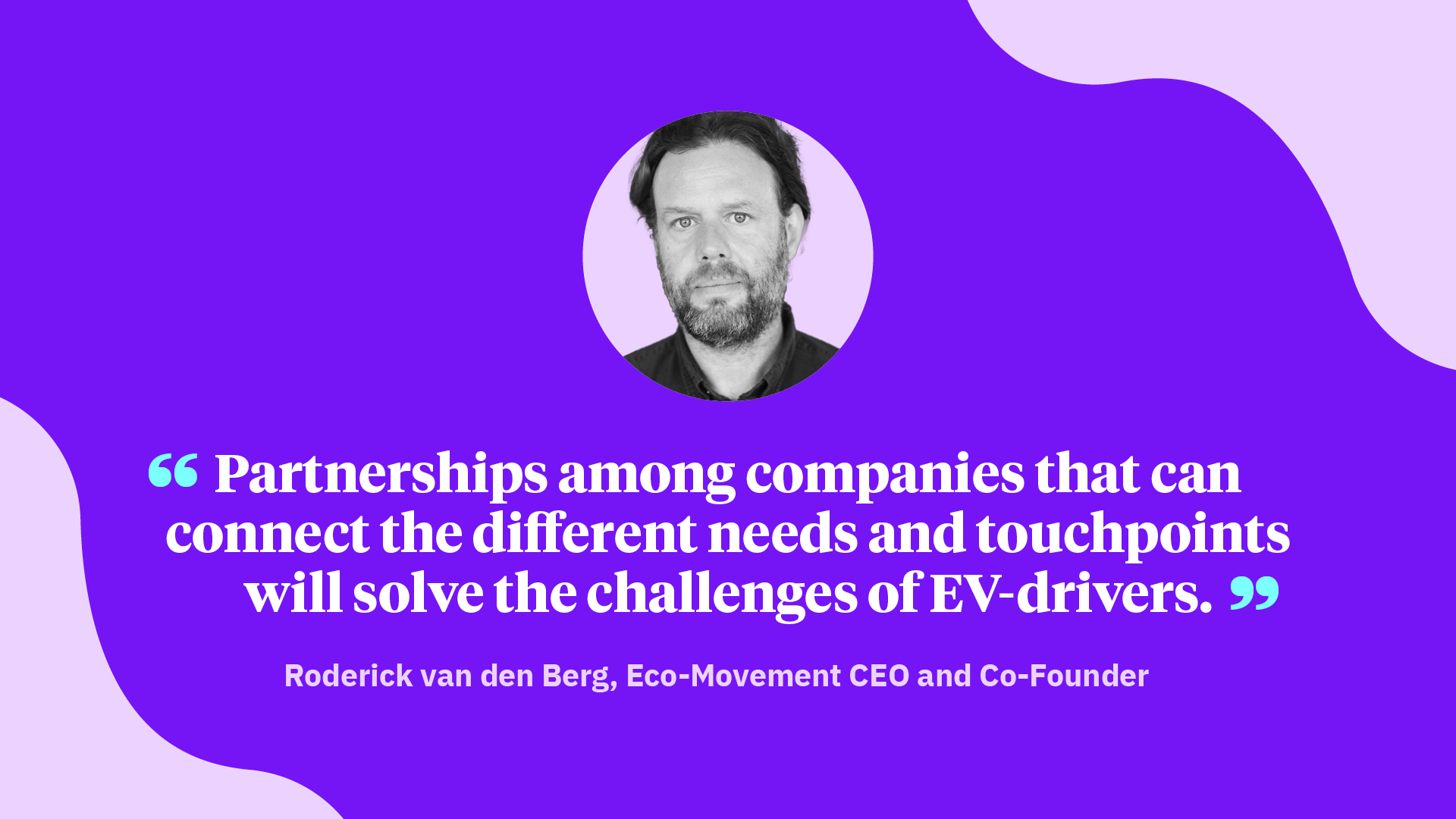 Laurence Capdeville, VP Global Customer Success at Uberall
Electric vehicles are one of the tools we can leverage to reduce reliance on fossil fuels and consumers' desire for this category of vehicles has been growing steadily, with 52% of car buyers preferring an EV for their next purchase.
However, to encourage the use of electric vehicles, organizations need to give consumers confidence that the data available is accurate, especially around their charging needs. In fact, the biggest challenges faced by EV drivers are all related to charging: questions like "where is the next compatible charger located?", "how long will it take to charge their vehicle?" and "what other products or services does the station offer?" always come to their minds. So the big goal for companies in the coming years is to build trust between them and EV drivers or potential EV buyers, by understanding their necessities and enabling a network of reliable data.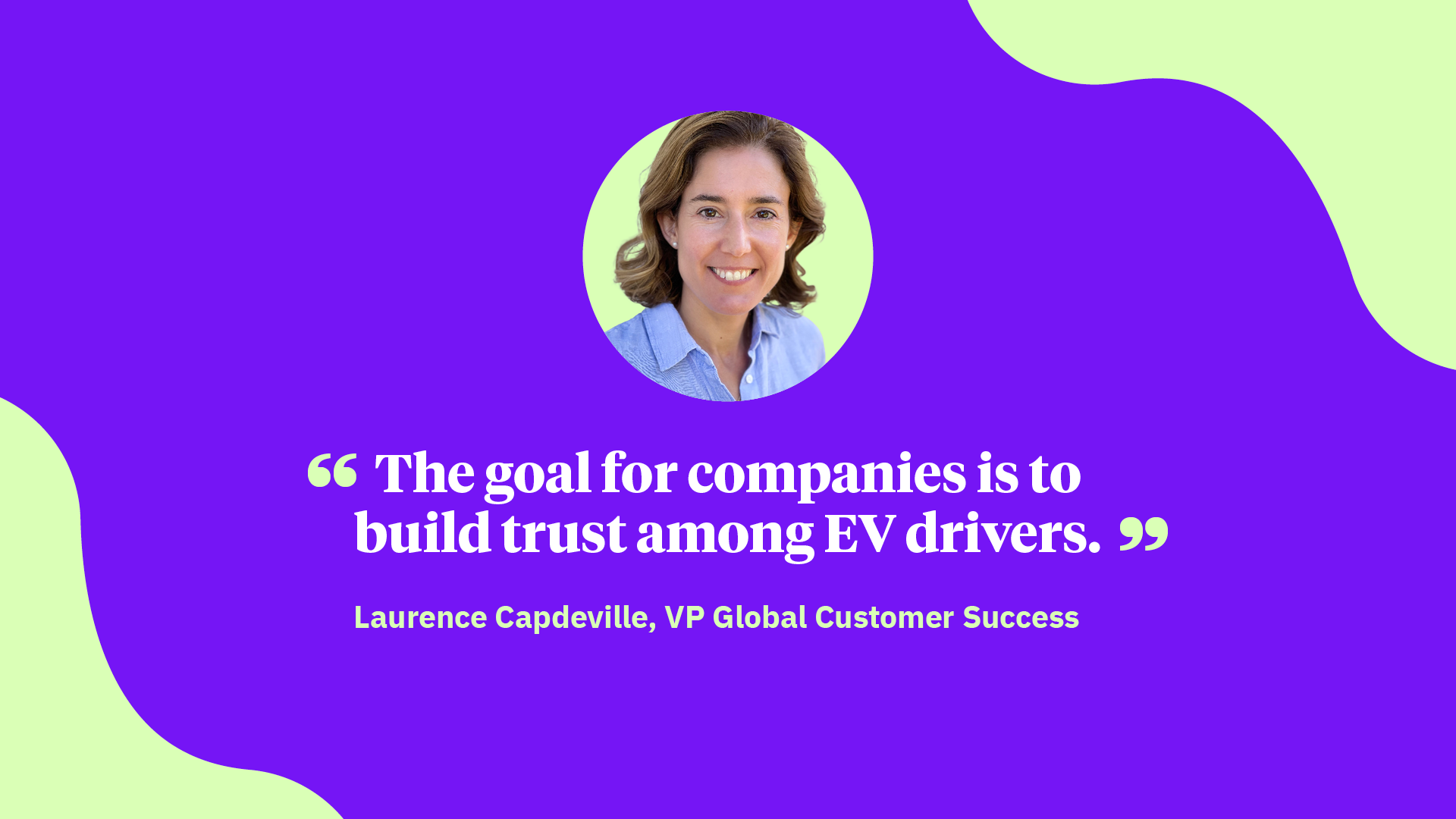 Trend #5: Google reviews will remain a key element for local digital marketing success, while real-time local inventory will become a powerful tool


Greg Sterling, Near Media co-founder, local digital marketing expert
Google increasingly uses AI in understanding queries and content and is using a new AI algorithm to police review spam. Its recent crackdown on review fraud is partly about complying with Europe's DSA, but it often catches legitimate reviews. Accordingly, local marketers will need to keep a continuous stream of Google reviews coming and be prepared to lose a percentage of them to Google's AI-filtering.
In addition to regulatory pressures, Google faces intensifying competition from old rivals like Amazon and from newer entrants such as TikTok (in some contexts) and ChatGPT (potentially). And while local search remains strategic for Google, it appears to be devoting more energy to product search, which drives significant ad revenue for the company. In that context, we'll see more real-time local product inventory online, including from smaller retailers.
Finally, though they never quite lived up to the hype, voice assistants and voice search continue to incrementally improve. But it's the AI tech behind them that has become the industry's "shiny new object.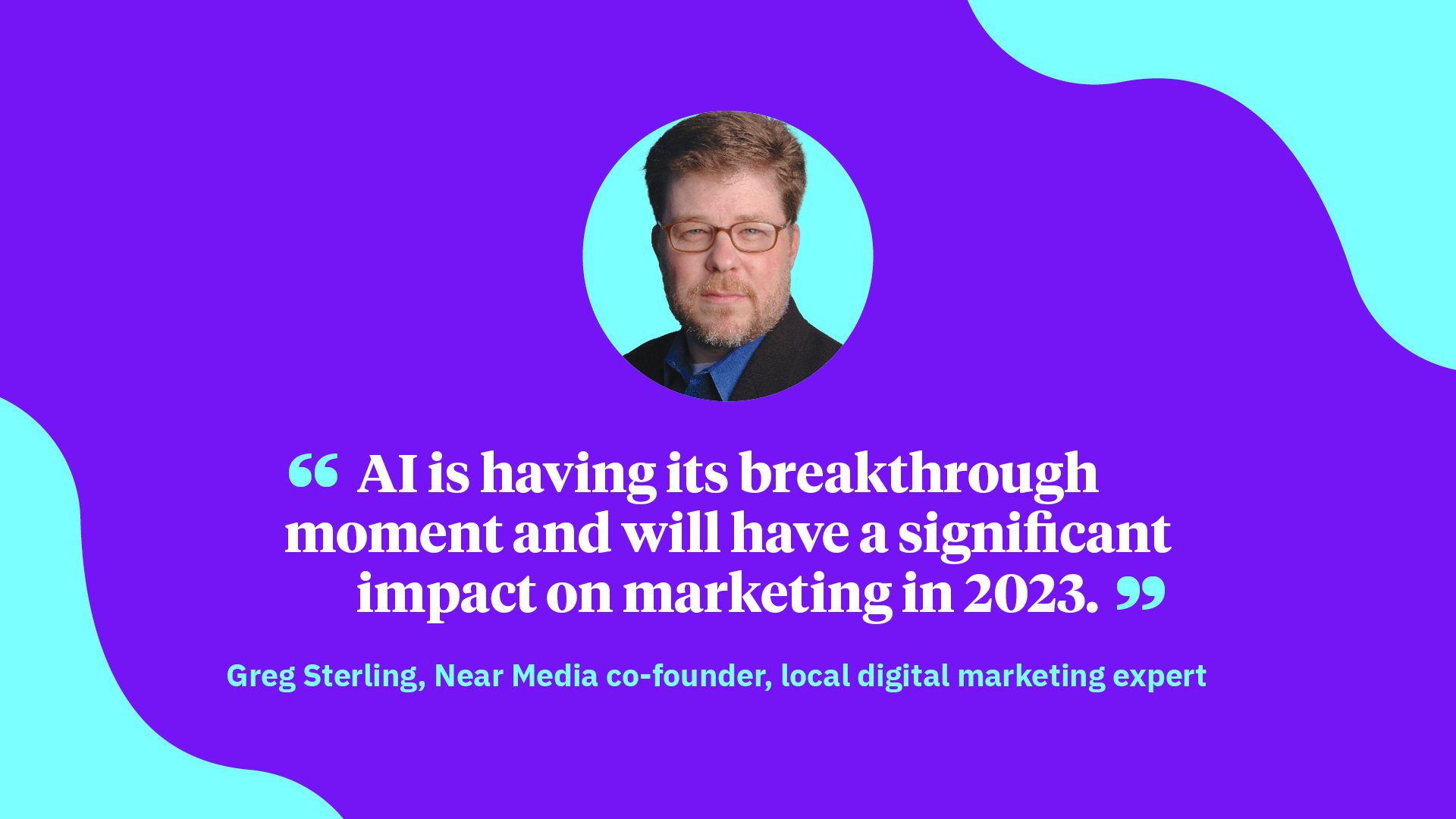 Level up your hybrid customer experience with Uberall CoreX