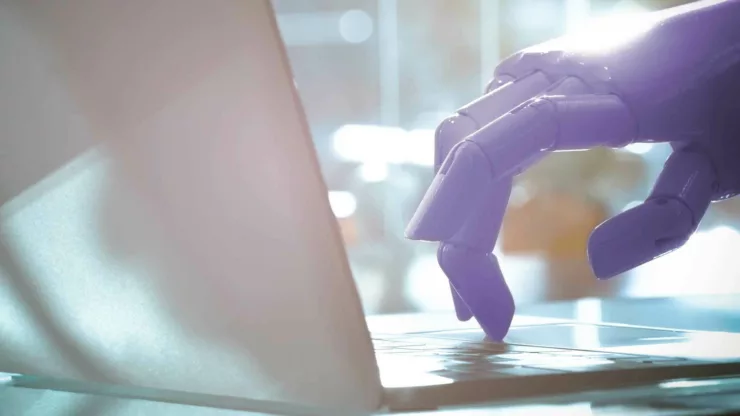 Blog
How ChatGPT Is Revolutionizing The Way We Serve and Sell to Customers
Unless you've been living under a rock, you've most likely heard of ChatGPT, a chat-like interface that was built on top of next-gen conversational AI models — GPT-3.5 and GPT-4.
What is most significant about ChatGPT is its record-breaking adoption numbers. In fact, no other AI tool, let alone a consumer application, has gained anywhere near this level of interest in such a short amount of time. Everyone from teachers to CEOs, to developers are considering what this technology means for them and their organizations.

So what's all the buzz about ChatGPT?
Anyone who has tested ChatGPT for themselves has likely had that mind-blowing moment where ChatGPT wrote an entire article or coded a basic webpage in less than a minute. ChatGPT can also generate limericks and jokes, and even play tic-tac-toe in response to prompts.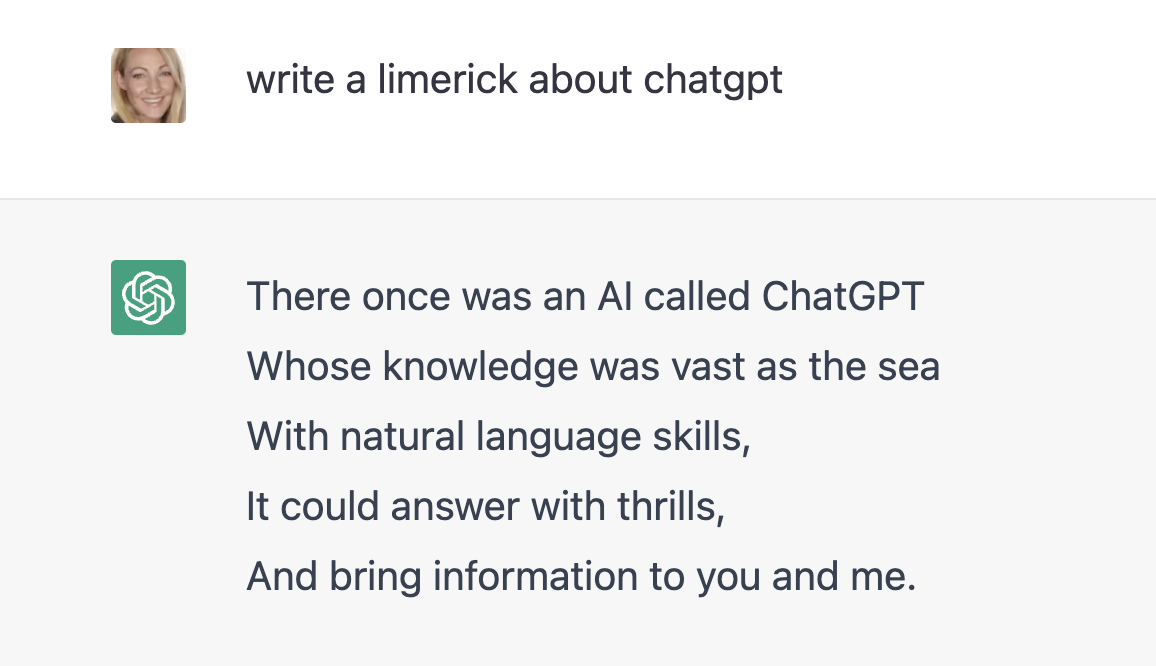 That's not to say ChatGPT is perfect, as humans we thoroughly enjoy finding its inaccuracies and flaws. But the reality is, millions of people experienced that moment of clarity after entering their first prompt.
Immediate Takeaways of ChatGPT for Marketing Teams
All the buzz about ChatGPT has fundamentally changed how people think about AI. And for Marketing teams at multi-location businesses, this is a good thing. Here are four things to keep in mind as marketers forge ahead:

#1 - The AI Revolution Is Here — The Time to Act is Now
The widespread adoption of ChatGPT took AI from science fiction to reality, allowing anyone who was interested to experience firsthand the power of next-gen AI. This has created a consumer more willing and curious about AI-powered chat.

For multi-location businesses and marketing teams, this is a great opportunity to put this technology to work and tap into revenue opportunities that would otherwise go unrealized. Let me explain what I mean:

Every day, high-intent local buyers explore products and services that they are interested in on Google, Apple Maps, Yelp, and hundreds of other sites. There is an abundance of competition for their attention (and wallets); and if they don't find what they are looking for they move on quickly.
For marketers, it's our goal to help buyers find what they need, when, and where they need it. This means 24/7 sales and service support, but with margins shrinking and competition growing, massive call centers are not always the answer.
This is a perfect problem for next-generation AI to solve, and that's exactly what we plan to do at Uberall. Our goal is to 10X your sales and marketing team and help you drive more customers to your locations.
Interested in being among the first to test Uberall's Digital Revenue Assistant
#2 - Chat Interest Will Grow and So Will Consumer Expectations
According to a consumer survey, 40% of customers are interested in chat experiences with the businesses they interact with, a trend that will only increase.
While consumer preferences for chat are on the rise, so are consumer expectations. Having experienced the power of ChatGPT, consumers will have less patience for rule-based chatbots with a limited set of predefined responses. Businesses will need to up their game, or risk creating even greater frustration among customers who know there is more advanced technology available.
#3 - AI Use Cases to Help Marketing Teams Uncover New Sales Opportunity
We are incredibly excited about the use cases AI enables for multi-location businesses—and you should be too! Our focus at Uberall is to elevate customer experiences and uncover revenue opportunities that are often lost due to a lack of resources. Here are a few applications in the works for our Uberall customers:

Provide in-stock product recommendations
One of the main reasons customers visit a store is to get the product they want now. And today's busy consumers want to make sure that, when they arrive, that item will be there for them. That's why we're training our AI models to be able to check stock levels at local stores and offer personalized product recommendations.

For example, a consumer could ask "Do you have any MacBook Pro chargers in stock at your downtown Seattle location?" and the Uberall Digital Revenue Assistant will respond with smart prompts that take the consumer down a purchase path based on what's available locally. The innovation, currently being piloted, is made possible via Uberall's groundbreaking new Local Inventory solution, which allows retailers to dynamically show and promote locally in-stock products online.
Assist with managing reservations and bookings
Many consumers are now familiar with making reservations and bookings online, and we are currently working on making this even easier, via chat. Uberall's Digital Revenue Assistant connects with a range of booking, reservation, and appointment engines so businesses can provide real-time availability and booking assistance. — and in doing so, capture demand and drive revenue through popular consumer channels.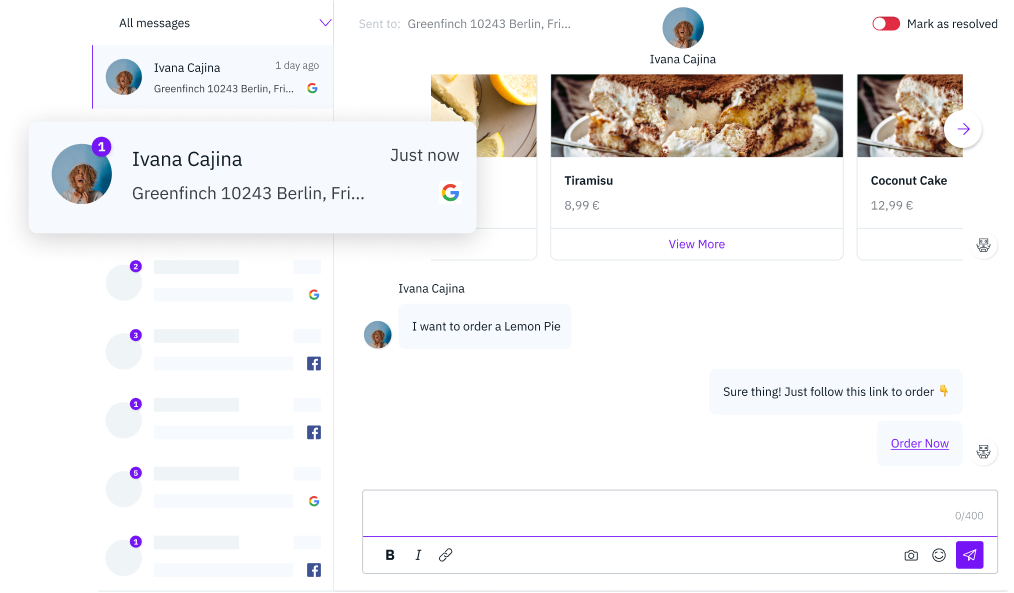 Offer promotions and discounts
Uberall's AI model will be programmed to promote local offers and discounts when available. Exclusive offers can be used to incentivize a customer to make a purchase. They can also be used in response to AI-generated review replies to drive repeat purchases from a loyal customer or to encourage an unhappy customer to give the business another try.
AI Imperfections Require A Prudent Approach
It is still the early days in the AI landscape, and the imperfections in the output of GPT and other AI models require a prudent approach. While there is a lot to be gained from generative AI, there are also important considerations as we forge ahead. At Uberall we are testing and combining multiple models and incorporating data validation, rather than relying on a single model alone.

We will also enable the brand to control the dataset the AI model uses, audit the output and AI conversations, and iterate on the data for quality control purposes. For our team at Uberall there is a laser focus on accuracy and helping end buyers find the 'right' answer to their questions.
What's Next for Multi-Location Marketers?
The ChatGPT frenzy, the emergence of advanced AI models, and rapid innovation by tech vendors are creating the perfect storm for businesses to begin to reap the benefits of this powerful technology.
By leveraging advanced AI solutions, multi-location businesses can provide competitive online customer service and realize more revenue. Uberall's unique AI Chat solutions are like having an army of digital revenue assistants, working in unison, to drive revenue to each of your locations.
See our recent press release introducing the Uberall Digital Revenue Assistant.
Interested in being among the first to test Uberall's new generative AI solutions