From the valley to the village: Pure business at dmexco 2016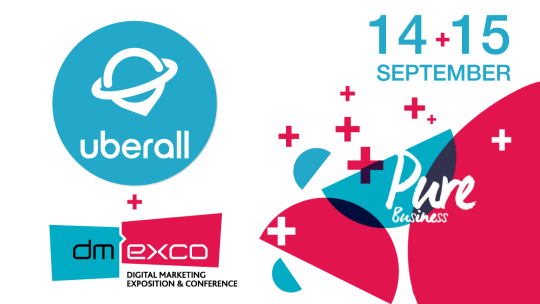 Europe's leading Digital Marketing conference is once again here. dmexco (Digital Marketing Exposition and Conference) takes place in one of the up and coming digital heavyweights of the European startup scene, Cologne, on September 14-15.
Uberall will be there! You can find us in the Start-up Village (hall 6), where we will happily guide attendees through our Multi-Channel-Marketing solutions, allowing enterprises to grow using a single online dashboard. Linking your multi-location bricks and mortar stores to online platforms, Making your listings uniform, Dialogue-Marketing, Direct-Marketing, SEO and Social Media will all be on the agenda, as we show you why it's vital for your sales to have control over your online data.
The stellar team of Josha, Franzi, Dennis, Jörg, and Hannes will be happy to show you how:
To boost sales through listings and local search.
To capture mobile and 'near me' Google Searches.
To manage a multi-location business through innovative and intelligent solutions.

We look forward to seeing you there!
If you would like any more information about Uberall, dmexco or any of our products, drop us a line here.
About the team
Josha Benner is a Co-Founder and the Head of Sales, who likes nothing more than the smell of coffee in the morning.Contact Josha.
Franziska Tumoscheit will be there to provide Business Development expertise, as well as top-notch volleyball tips.Contact Franziska.
Dennis Fischer, our Senior Enterprise Sales Manager offers elite sales advice and keeps the team well-stocked on healthy treats.Contact Dennis.
Jörg Peter is one of our Geomarketing Sales Consultants, and will be more than happy to talk through managing information globally. He will counteract the healthy treats with loads of ice-cream for the team.Contact Jörg.
Hannes Minolla is also a Geomarketing Sales Consultant, and can provide sparkling translations of Online Presence Management, into German: It's Online Presence Management.Contact Hannes.
Find us in the Startup Village's Superhero Area, in hall 6!