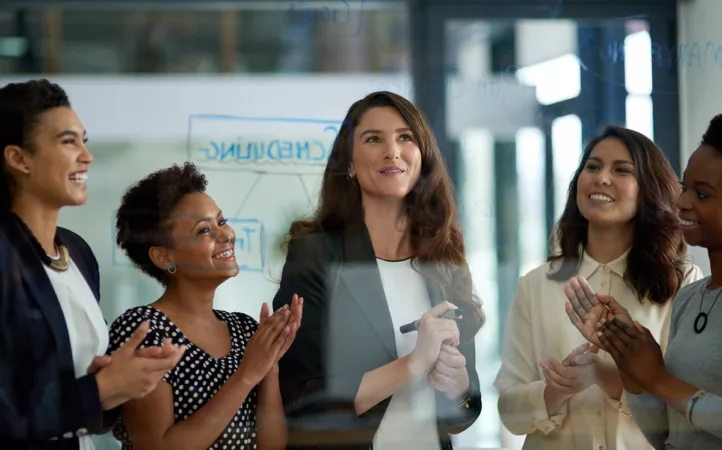 Blog
How To Run Cost-Effective Mobile Marketing – Part 3
Welcome back to the Cost-Effective Mobile Marketing Series! In Part Three we'll cover attribution and how to use social tools to measure the impact of your free marketing efforts.
If you missed it, be sure to check out check out Part 1 to learn how to quadruple your reach, and Part 2 to learn how to increase engagement by as much as 200%.

What is the true value of social?
Since the inception of social media, marketers have struggled to capture the ROI of this highly pervasive medium. In fact, only 13% of CMOs reported that they could effectively measure the value of their social media efforts.
The truth is, social poses a unique measurement challenge.
Most marketers find it difficult to connect directly to revenue. But with an understanding of social media attribution, you can begin to quantify what social is worth.
Social media platforms are working harder than ever to develop attribution models designed to help marketers answer these very questions. From Snapchat to Facebook, the majority of the largest social networks now have ways to link engagement with in-store foot traffic. All you have to do is take advantage.
Facebook Analytics - Store Visits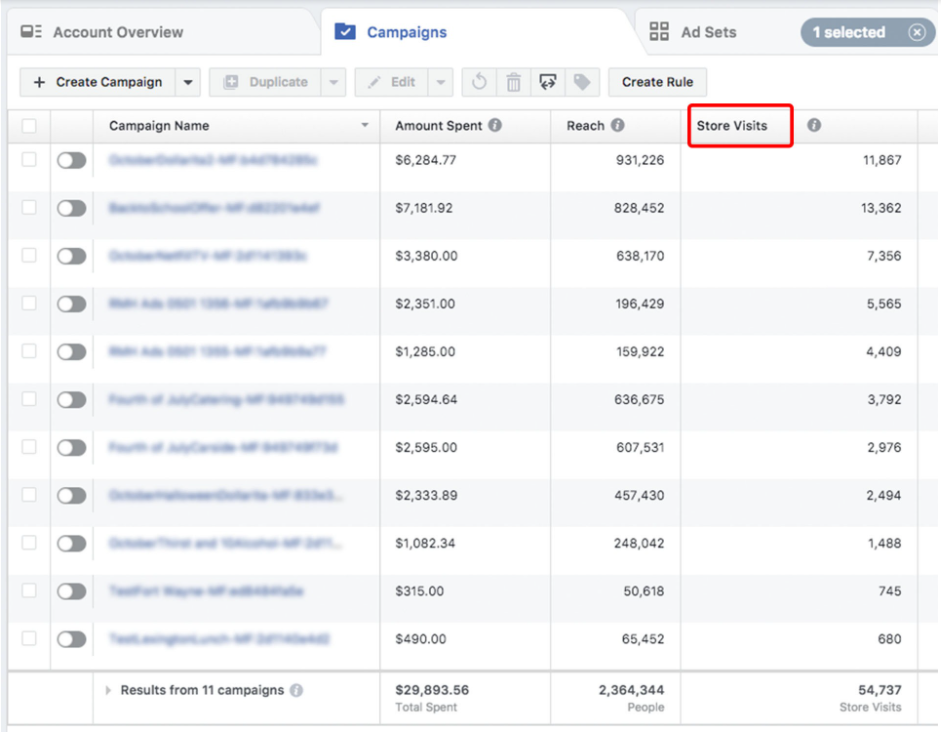 Snapchat's Snap to Store Dashboard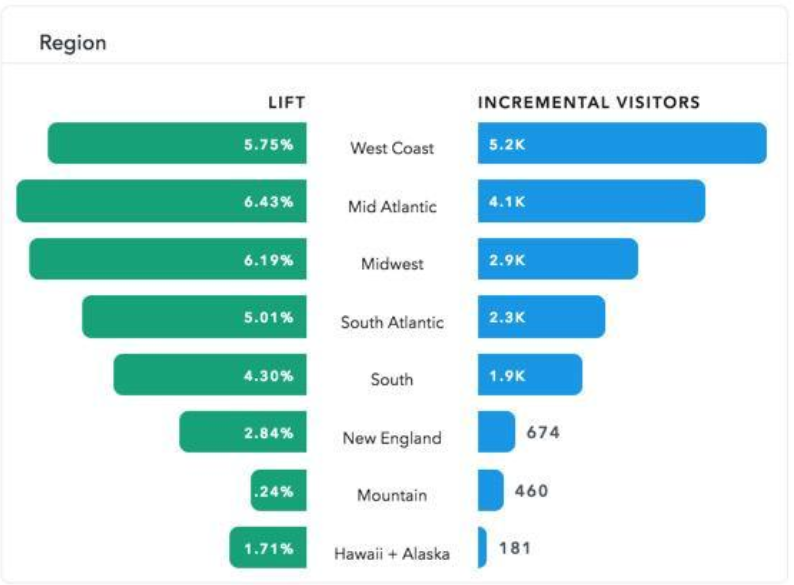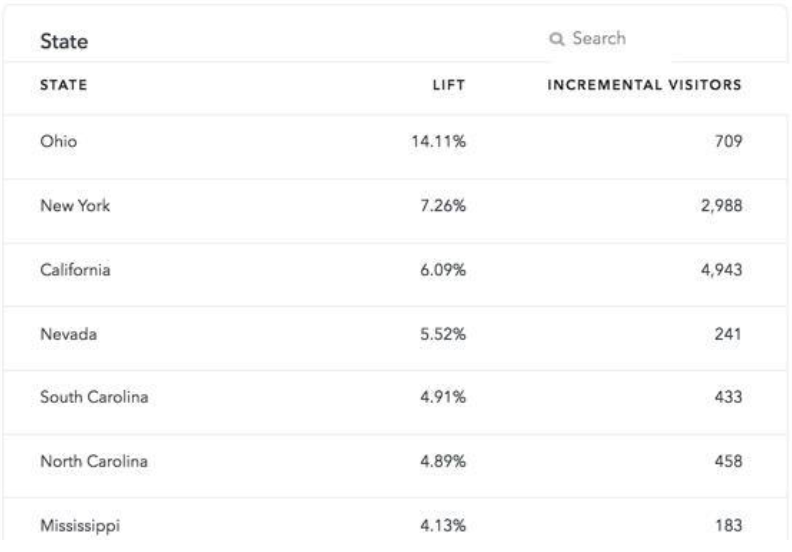 It's More Than Engagement or Reach – It's Results
In parts one and two we gave you specific strategies to increase your reach and your engagement without spending an additional penny. This included marketing strategies like promoting community events, encouraging user-generated content, and fast, personalized responses which have been proven to dramatically increase online engagement and the reach of your content.
Attribution is the last piece of the puzzle, allowing you to see what actions were taken as a result of your digital marketing campaigns.
Without this crucial element, you'd be fumbling in the dark trying to figure out how many website clicks originated from Facebook and how many in-store visits were a result of Snapchat.
Thankfully, attribution is not as difficult as it sounds. With a few key strategies, you'll be able to measure the success of every campaign and consistently improve results over time.

Harnessing the Power of Social ROI
Link tracking: Use a custom link with tracking codes (Bitly or similar) on your social profile to further track conversions. Link tracking software will let you understand how various parameters affect your reach and engagement. Specifically, you can track a campaign, a source, search terms, content types, and advertising mediums to see which performs best. Use bitlinks everywhere you're interested in tracking ROI: your social profiles, your blog posts, and your tweets can be tracked with this method.
Conversion tracking on Twitter: When you advertise on Twitter, the platform will allow you to see what actions are taken after users see your ads. You can set up multiple conversion types to segment the actions that a customer may take once they've seen your ad. So, set up as many tags as you want: to track purchases, website clicks, or content downloads. Twitter will track pre-view and post-view engagement so you'll know exactly how well your campaign performed.
Snap to Store: Snapchat rolled out their new ad tracking feature earlier in 2017. In short, Snap to Store help brands to relate walk-in traffic to the performance of specific geofilter. This capability compares the visit rate of people who saw the branded geofilter and those who didn't to give marketers data on the store visit lift provided by the campaign. If this seems a bit complex, we've put together an in-depth article on this topic as well as a full guide to Snapchat for multi-location brands.
Facebook ads: Facebook uses the last touch attribution model, which means conversion is credited to the last ad the person clicked on or interacted with. This means Facebook will credit an action to your ad if a customer viewed or clicked an ad, and then took a desired action in a specified number of days. The number of days between when a person viewed or clicked your ad and then subsequently took an action is called an attribution window. You can learn more about this on Facebook's guide to their attribution system. You can also learn more about building trustworthy and highly effective local Facebook ads.
MomentFeed can help. Last but not least, look to MomentFeed to take your attribution to the next level. Social Media Manager can correlate people nearby with your marketing efforts. You'll be able to track peaks in people nearby to your marketing campaigns, to gauge the success of each one in each local environment.
Wendy's Correlates In-Store Visitors with Promotional Geofilters
When Snapchat launched Snap to Store in early 2017, some brands had already seen it in action. Wendy's, in particular, used Snap to Store to track in-store visitation as a result of its Jalapeno Fresco Chicken Sandwich geofilter.
When a customer uses the filter, people on their friends list will see the Snap as well. Snap to Store compares friends that have seen the post against those who haven't, to give marketers the difference. This number is the bump in in-store visitation caused by the ad. For Wendy's, just one store saw an increase of 42,000 in-store visitors over a seven day period.

Give Value To Your Social Campaigns
With your local marketing strategies to boost reach and increase engagement, attribution is where you can put your money where your mouth is.
Paying attention to social attribution allows you to give a value to your social media campaigns.
When you know the value of your work, you can spend time honing your craft, rather than wondering what to do next.
We hope you enjoyed this series on cost-effective marketing strategies! If you have any questions about implementing these strategies for your business, MomentFeed is here.

Learn how to construct the most captivating and effective social posts.