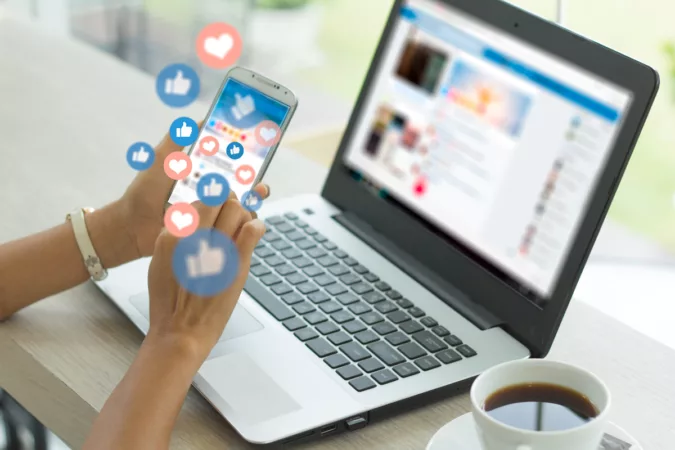 Blog
How To Avoid Wasting Your Ad Dollars on Facebook
Facebook ads can do wonders for your business if you want to reach a specific audience.
The laser-focused targeting options and the ability to create custom audiences mean you can jump right into the newsfeeds of the people who are going to buy from you.
And, with more than 2 billion users logging into Facebook every month, there's a lot of people to reach.
But, despite the slick targeting and audience capabilities of Facebook ads, so many companies end up throwing dollars down the metaphorical drain when they turn to Facebook advertising.
Why? Because they don't know exactly who they're marketing to.
Most commonly, they don't advertise to local audiences, or they don't get hyper-focused because they're scared they'll miss a few people.
So how can you make sure you're not wasting your ad dollars?

How to Make Sure You Don't Waste Ad Dollars
Remember, the aim of a Facebook is ad conversion.
The goal is to drive people from their Facebook newsfeed onto a landing page and get them to buy something, sign up for something, or come to your store.
You don't want to waste dollars on people that you can't instantly convert. And, to avoid that, you need to get really specific.
1. The Importance of Location
When you're promoting an offer in-store, it's vital you publish a clean and accurate latitude-longitude for each of your locations so users who click on your ads arrive at the right place and have a positive brand experience.
Geographical targeting is key when it comes to Facebook advertising to a local audience. You can use Facebook's native Radius ads or alternatively you can use tools such as MomentFeed, that have the added benefit of creating Radius ads for each of your locations simultaneously.
This is one of two types of location targeting you can use with your ads to get the most bang for your buck:
State, city or zip code targeting - Great if you simply want to raise awareness of a new product your stores are selling in a specific area
Radius ads - Help you to expand foot traffic to specific stores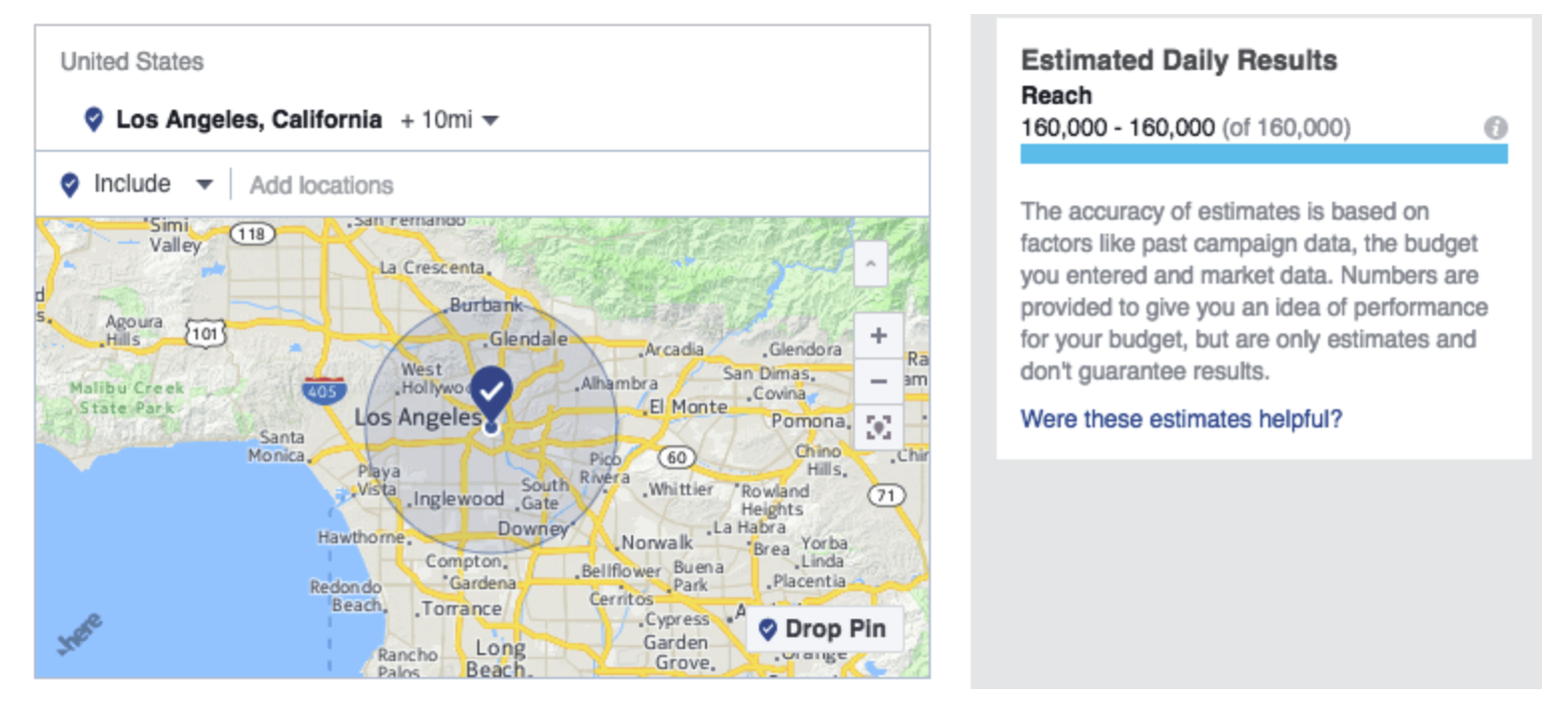 2. Exclusionary Targeting
Exclusionary targeting lets you remove users that have already purchased your product or service.
This is ideal for businesses that sell memberships or subscriptions, like banks and gyms, because they are in danger of creating a negative perception of the brand if they keep serving up ads to existing customers.
Refinement is key here, too.
By optimizing ad campaigns and removing recent buyers from the list of people to target, you can avoid wasting dollars and continue to hone in on an audience that haven't bought from you yet, but who might want to.
Take it One Step Further
You can take exclusionary targeting one step further by making sub-groups of buyers and sending them ads that are relevant to where they are in the customer lifecycle.
For example, if you run a gym and a customer's membership is about to run out, you can serve them an ad that says "your membership needs to be renewed in three months, come in today you'll save 20%."

3. Don't Lose Customers With One-Size Fits All Messaging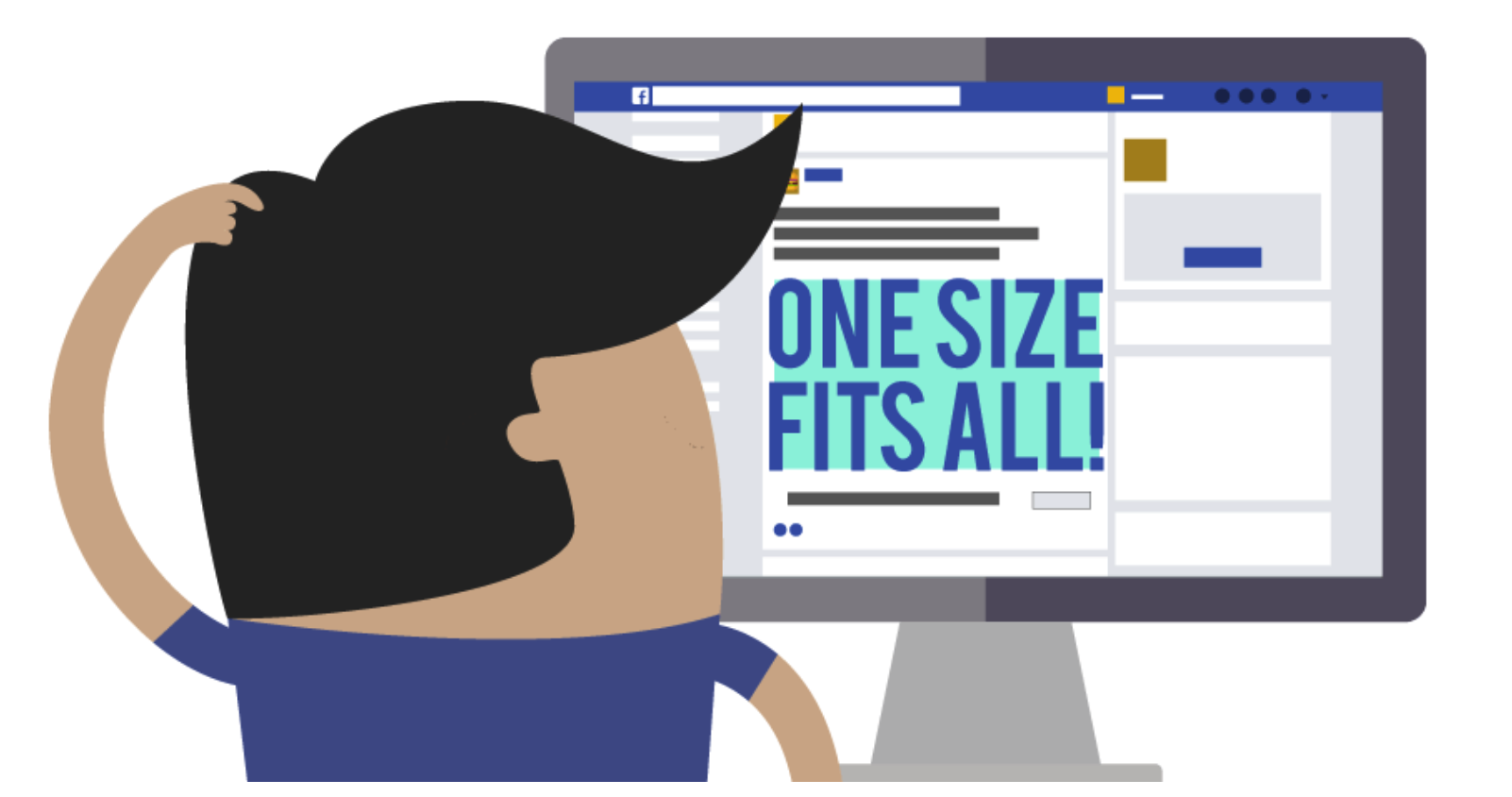 If you simply send out the same message to all your target customers, regardless of where they are location-wise or in the consumer lifecycle, it can lead to frustration and a loss of trust.
For example, if your ad is promoting a new product, and the consumer goes to their nearest store and finds it no longer stocked, you'll have gone two steps back instead of one step forward. Their confidence in your brand will have suffered and it'll be an uphill battle to win it back.
Cue dynamic targeting fields.
With dynamic targeting fields, you can utilize location specific amenities or features, like a movie theater that wants to include information about its latest movies or its new recliner seats.
Dynamic fields insert data or information from a pre-made list that makes each ad unique to the individual store nearest to the consumer.

Local Ads Build Trust
The key here is to create local ads rather than corporate ones that brush over the individual promotions, products, and amenities of each store.
When you get local, you get personal, which means you're more likely to attract interested buyers and you're also building trust at the same time. Plus, 80% of consumers say they prefer local ads - it's a no-brainer.

The Benefits of Creating Local Ads
As a business, you probably have an umbrella page for your brand as well as a number of smaller, local pages that promote the products and amenities of individual stores in specific locations.
The best way to stop wasting FB ad dollars is to send out your ads from these local pages – which is easier said than done, right?
Actually, no.
MomentFeed allows you to create hundreds of dynamic ads from a corporate page and send them out from local pages with the dynamic fields changed for the relevant promotions, amenities, and locations of each store.
Why is this important? It'll help you save money and attract more customers
1. It's more personal
Think about it this way: if you see an ad for a restaurant on Facebook, are you more likely to take note if it's posted from a page that includes relevant local information, or an umbrella page that covers all the restaurants in the country?
Using local pages gives consumers the chance to relate to you, which builds trust and, in turn, generates foot traffic.
2. You can share mass offers for individual stores
Running a promotion but the terms and conditions vary depending on where in the country the consumer is?
When you run ads from a corporate page on MomentFeed but send them out from local pages using dynamic targeting, you can switch up each ad to reflect the different offers for each individual store.
3. You can track how the ads affect footfall
One of the most frustrating things about online ads is the difficulty in translating it into in-store foot traffic.
One of Facebook's newest feature is an ad objective that allows your business to track how many users saw your ad vs. how many visited your store. As such, when you serve up local ads, you're able to see if there's a peak in customers after you've run it.

Don't waste money, get relevant
If you don't want to waste your ad dollars, it's time to get hyper-relevant with your targeting and focus on locally-served ads. It's time to truly leverage location and audience targeting and re-targeting like you've never done before.
With MomentFeed, you can create multiple local ads from one corporate account, implementing dynamic fields to make sure the ads are personal to each specific store which leads to trust and, because of that, more custom.

See the power of local social advertising first hand.