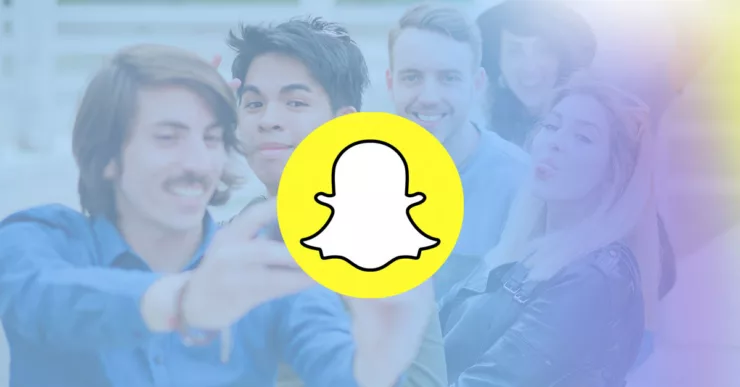 Blogs
The Ultimate Guide to Snapchat for Business and Why You Should Get Snapping
Brands Can Promote Their Business with Personal, Exclusive, In-the-Moment Messages
Is your business looking for a way to reach an untapped audience? An audience that spends more, engages more and wants to refer brands they love to their friends? If that audience includes consumers under 30, look no further than Snapchat.
With its firm grip on millennials, Snapchat is the platform of choice for marketers to use to reach this digitally savvy demographic. Hot on the heels of its older social media siblings, Snapchat encourages brands to leverage its audience for greater exposure and interaction. This exposure can then be directly attributed to in-store conversions with the recently released Snap to Store feature.
One thing is clear, for your brand to succeed in this new space, you've got to understand the tricks of the Snapchat trade.
Delete is the Default
When it launched in 2011, Snapchat changed the social media game with the notion that content is not permanent. The platform distributes content with a very short shelf-life of a few seconds to 24 hours, which many argue allows greater authenticity because no one can claim ownership to content that disappears. This strategy has paid off as the numbers clearly demonstrate: 79% of social media users aged 18-24 are active on Snapchat.
This platform is mobile-first and in fact does not have desktop access at all, unlike Facebook which built its foundation on the desktop version. The nuances of Snapchat's mobile interface mean the platform is infamous for its steep learning curve, which excludes the less tech-savvy from becoming serious users.
Due to this strong mobile presence, Snapchat is poised to become a critical weapon in the battle for Millennial's attention. Snapchat has a unique voice and constantly-evolving product features that speak to young people. As a marketer, there are few platforms that offer this immediate, direct access to younger demographics.
Snapchat's Business Capabilities
Snapchat is not your typical social network for business.
Rather, Snapchat doesn't function as a network at all, but as a way to share media, seen as snippets of life, among users. Unlike larger platforms such as Facebook and Instagram, Snapchat has not traditionally offered advanced audience targeting on demographic or behavioral factors like age, location or browsing habits. However, Snapchat has introduced unique geo-targeting capabilities, and is now on par or ahead of social competitors with unique ad formats. Making it a better platform for authentic engagement with brands.
For multi-location brands, Snapchat does not yet provide an easy interface to allow individual stores or franchises to target local users. Currently, brands or local businesses have to partner with a third-party Media Partner who has access to the Snapchat API in order to create national campaigns delivered and customized for each location. Once you have engaged a partner or set up a dedicated account, there are many exciting ways to reach a young, mobile audience using Snapchat.
Creating Grass-Roots Awareness on Snapchat
Businesses can energize their Snapchat presence with geo-filter ads, geo stickers, sponsored lenses, and several types of Snap Ads to increase brand awareness or generate leads.
Brand Awareness
Geo-filters and stickers (that let users overlay location-specific art onto their snaps), promotional lenses, as well as short- and long-form video, are excellent ways to build brand awareness through Snapchat. Geofilters and lenses in particular are useful because they require a minimum level of consumer awareness at the outset and in essence, they're adding your brand and your message to the content they're sharing. Brands that know how to create these interactions are finding more loyal customers - a true indicator of brand strength.
Lead Generation
Snap Ads are a bit more traditional. Users watching a video have the ability to swipe up for more information, leading to pages promoting websites, app downloads and articles. These assets can include special deals for product or services. These ad types typically funnel into lead-generation, or direct response marketing where the promotional goals are more flexible.
Measuring Your Snapchat ROI
In addition to engagement and reach, Snapchat has its own powerful metrics that marketers will want to pay attention to.
The platform tracks statistics such as a Snap score (the number of people who view a Story), percent of Snap Ad watched, as well as the number of swipes and number of screenshots. Since every advertising interaction is tracked, like swiping up on an ad to see additional content, or applying a sponsored filter, engagement numbers are more meaningful than on other platforms where simple actions such as Likes are representative of engagement. These metrics can be used to A/B test your advertising, and to learn from past campaigns that have performed well.
Snap to Store
Snapchat released a groundbreaking new marketing metric, Snap to Store, in April 2017. At its core, this feature delivers data on something marketers have long awaited: a measure for online to offline conversions. Specifically, Snap to Store tells advertisers where users go after viewing a sponsored location-based ad, enabling tracking of mobile ad effectiveness in driving store visits. Stats are broken down by demographics and geography making this a tool that brick-and-mortar businesses should find extremely useful.
As with anything in the mobile tech space, you should expect the metrics used to analyze and evaluate Snapchat to grow as the platform matures.
The Future of Snapchat for Business
The Snapchat platform has a huge potential for growth, into both new countries and new demographics. While some international markets have been slow to adopt Snapchat – largely due to technical problems, availability or slower cultural acceptance – others such as Germany have seen the app surge in popularity. What's more, Snapchat reported in its Q4 2016 filing that recent user growth has been driven by older demographics. This growth is all the more reason to promote your business on Snapchat. New user segments mean increased exposure, and more bang for your promotional buck.
While we expect that in the future Snapchat will have its own business interface, as of now, MomentFeed is one of a few select partners with ad functionality. With MomentFeed, enterprise customers can benefit from additional tools like regional and local targeting, content libraries, content moderation and multi-level user support.
MomentFeed allows brands to identify and execute effective campaigns, providing local managers with tools to reach their younger consumer base on Snapchat. So get Snapping!