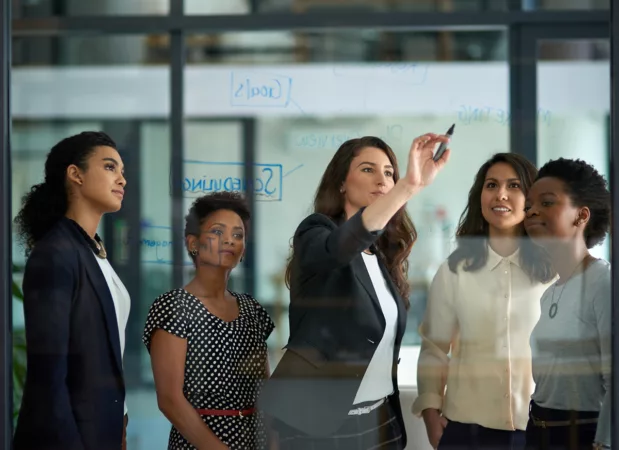 Blog
How To Run Cost-Effective Mobile Marketing – Part 2
Welcome back to the Cost-Effective Marketing Series!
If you didn't get a chance to see it yet, make sure to check out
Part 1
and find out how to quadruple your reach. In Part Two we'll cover
engagement
and how to get people excited about your brand for free.
Multiply reach, double engagement and maximize social media ROI.
Just two years ago the majority of interactions took place on corporate pages. Now, 85% of customer interactions happen on location-specific pages. As businesses grow and searches continue to move to mobile, customers now seek the personal touch provided by local digital business profiles.

If you're looking to connect with customers on social media, your corporate brand profile isn't going to cut it.
In Cost-Effective Marketing Part One, we gave you some specific strategies to increase your reach but reach is only the beginning...
With strategic promotions, local hashtags, and quick response rates, you'll also see your marketing strategies increase engagement by as much as 200%.
But before we go on, what is it all for?
By effectively increasing customer engagement you can expect to:
Build a community of repeat customers, loyal to your business
Increase influence over a larger audience with key taste-makers and community leaders
Use objective validation of consumers to showcase trustworthiness & credibility
Garner instant feedback on promotions and improve them in real-time
Improve your mobile search rankings, leading to more new customers
From Reach to Engagement
In the first article in our series, we talked about how local digital marketing strategies can boost your reach exponentially, but you won't see results just by reaching more people. The next step in the equation is to find highly engaging ways to interact with your audience online.
People are inherently more interested in things that affect their sphere of activity. Whether it's a new restaurant opening or a local sale, customers are more likely to engage with businesses that operate within the areas they frequent most.
When searching for information about local businesses, customers don't head straight for the brand page, but instead have been shown to search and interact at the local level. In fact, Google has found that local searches lead 50% of mobile searchers to visit stores within one day.
To engage with customers on mobile at a local level, you'll need a toolbox of digital marketing strategies proven to incite interest and encourage interaction within the neighborhoods they serve.

Double Engagement with Local Digital Marketing
Local engagement strategies are more than just adding a location name to a corporate post. Real connections come from genuine attention and investment in the local audience, not an unlimited budget.
Incorporate local whenever possible
Each of your store locations is unique in terms of product offerings, location, atmosphere, and demographic makeup of regular customers. By the same token, your social content should appeal to their intended audiences in the same way. By highlighting differences that are unique to each location you're drastically improving how they interact with your brand.
How?
Use local hashtags on Instagram and Twitter to engage a local audience. On Snapchat, implement local geo-filters that customers can access when they are within a certain radius of one of your stores. When you see a post using your local hashtag or geofilter, share and retweet so the rest of your audience will see the post as well.
Why?
Geofilters, hashtags and lenses in particular are great for increasing brand awareness and loyalty because they require a minimum level of consumer awareness at the outset and in essence, they're adding your brand and your message to the content they're sharing.
Post with your audience in mind
Nothing says "we care about our customers" like making their mobile/social experiences feel personal, convenient and seamless.
How?
Using targeted content with some form of media (video, photos) that relates to the consumers geographic area fosters much greater engagement. Bonus points if you vary the type of media you use with each post. A great way to get customers excited is to offer sneak peeks – behind the scenes' of each location. Post staff profiles and bios so your audience can get to know the faces of each store. Additionally, we'd suggest trying out some of the following:
Social Contests: Creating a sweepstakes campaign in order to gain likes, followers, or creative ideas from fans
Social Surveys: Seeing what your audience really wants for new products, or how older ones could be changed for the better
Why?
This leads to one of the most important goals - converting online experiences into an offline purchase.
Excite and captivate with video – Video is an integral part of any social media strategy, especially when your focus is to highlight the unique attributes of each of your locations. In some industries, video has proven to be even more effective than images and GIFs at stimulating interest in your audience.
How?
Consider using video to educate and/or entertain your followers with your area of expertise. This not only fosters credibility and authority in your niche, but it allows you to build a deeper conversation with your followers. For instance, if you're a restaurant brand you could do short behind the scenes videos of how you cook Mediterranean food, opening up the conversation with all the foodies out there wanting to try new things and become better cooks.
Why?
Video is perfect for building excitement around your brand, a new product or a promotion.
Build trust with user-generated content – When a customer takes a picture or video in your store or in your restaurant, it's real, authentic and first-hand. When it's a good picture, it enhances your brand with a personal, attributed endorsement.
How?
The proper etiquette for sharing a customer's content is to obtain permission before reposting. You should also be sure to attribute credit for the image as it maintains the integrity of the original image and fosters trust.
If you don't have enough UGC to choose from, you can incentivize customers by offering a discount if they share a picture of your product at their nearest location.
Why?
Research conducted by Crowdtap and Ipsos found User Generated Content (UGC) to be 35% more memorable than other media, 50% more trusted, and 20% more influential. With the help of UGC you can improve customer satisfaction at each of their locations and drive repeat business.
Responsiveness is key – Don't stop at local content and user generated content. Monitor your social channels as often as you can and genuinely listen to what your customers tell you. Following that, you need to be consistently responsive in order to build authentic engagement with your local audiences.
How?
Respond quickly to any and all posts mentioning each location. The key is to respond within minutes, not hours, to local queries.
Why?
Listening to and responding quickly to customers will provide insights into trends that can significantly improve your business. You'll also be able to identify the most engaged followers and convert them into loyal, repeat customers as well as convert unhappy customers.

Empowering Franchises Can Lead to Local Triumph
A 24-hour health and fitness club with over 3,000 franchised locations in 20 countries has seen local engagement success by empowering their franchises to market locally.
This company provides franchisees their five pillars of marketing as background to what is expected from each location. On a daily basis, one piece of corporate content is published for each location for the sake of brand consistency. Beyond this one daily corporate post, franchise managers are empowered to manage their social feeds as they see fit. This model blends non-invasive corporate oversight with local independence, and has seen amazing results.
Across all franchise locations, this brand saw a 489% yearly increase in non-paid Facebook reach. What's more, this led to a 56% increase in total leads year-over-year due to increased traffic to their website.
To accomplish such a feat of coordination, they employ a mere three corporate social media staff, who are able to maximize their time with MomentFeed's Social Media Manager.
Engagement is easy when you connect with customers where they hang out.
Since interactions have moved to local social pages, your engagement strategy should follow suit. Local-focused digital marketing with hashtags, local media, user-generated content, and fast response times will see your engagement take off to new heights.
Next week we'll look at attribution: how to measure your local digital marketing to maximize your time and investment. Stay tuned for that, and in the meantime if you have any questions or thoughts, don't hesitate to leave a comment below!
Learn how to do more smart & targeted marketing for less with MomentFeed.