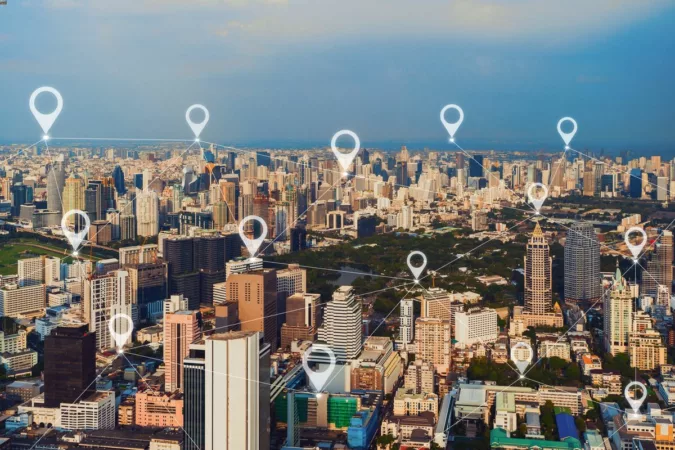 Blogs
Location Data Accuracy Drives More Visibility and Sales
One of the most important, and often undervalued threads running across all local digital marketing efforts is location data accuracy.
Google and other important discovery networks reward businesses that have consistent, accurate, and complete location data across networks and local webpages, but on the flip side, Google severely penalizes businesses that have inconsistent location data. Without a focus on location data management – a foundational piece of the local digital marketing puzzle – time, effort and money spent on local marketing and outreach will go to waste.

What is Location Data Accuracy?
Location data accuracy is more than just making sure the address, phone number and business name for each of your stores, shops or restaurants are correct online. True location data accuracy ensures all your business information is not only accurate, but also complete, and consistent.
Accurate business location data – store hours, photos, menus, schedules and specials – keeps your customers happy. It also helps you find new customers – enabling them to call the store, make reservations, order ahead, click through to buy on your website or click for directions to make an in-store purchase.

100% Location Data Accuracy is a Challenge

With so many businesses implementing basic local SEO-boosting concepts, the accuracy of business location data is growing more important as a differentiator on search engine results pages. Name, address and phone number data is one area where completeness, consistency and accuracy is crucial. But managing all this location data can prove challenges for a couple of reasons:
Information changes frequently – business hours change for holidays and stores open and close.


Consumers and websites change this information for you – without your knowledge! Social media is a two-way conversation, and your 'official data' can be clouded, obscured or overwritten without permission on networks like Google and Facebook.
8 Tips to Achieve Location Data Accuracy
Getting found in mobile-local searches starts with making sure that your basic information (name, address, phone, and hours of operation) is correct on all the most important local discovery networks and directories AND your local landing pages.
Create local landing pages. All multi-location brands benefit from having both a corporate site and local pages. These are the individual pages on your site that reflect specific addresses, hours of operation, and often products/services offered.
Keep business location data current. You need to update your site and local pages when locations open or close and hours change.
Don't set it and forget it. Sending data to Google and the other networks is just the first step. With the ability for any consumer to suggest changes in hours of operation or address to your listings it's important you are alerted to those changes so you can continue to keep business location data up-to-date.
Make sure your pages are in the right primary and secondary business categories. If you're getting into new categories of products and services, you need to think through your overall search strategy. Select the categories that best represent what your business offers, so your business is found by consumers looking for what you offer.
Use photos and videos. More of the right content will not only give consumers a clear idea of what you sell, it can help your search ranking.
Keep your online menus up-to-date. If you are in the restaurant industry, consumers are now searching for very specific items (e.g., cold brew, gluten-free pizza, acai bowl, plant-based burgers, ethnic specialties). As your seasonal options change, be sure to refresh.
Make sure your business attributes are correct. For example, if you offer drive-thru service or delivery, you'll want customers to know that when they're searching and looking for those specific features.
Build consistency. Search sites like Google treat your website as the most authoritative source of information about your business, so be sure your corporate site information matches that on your local landing pages.
Work with a partner that can minimize the time and effort you spend on data integrity. The ideal company doesn't rely exclusively on automation to build accuracy and consistency. Automation can lead to inaccurate data and conclusions, so a combination of technology and people leads to better search results and data integrity. Humans are searching for your products and services, so working with professionals on your strategy can save you time and headaches.
We can review your location data + suggest ways to improve.