Blog
How a Localized Marketing Strategy Will Redefine the Digital Agency Landscape
There is a common misconception surrounding the term 'local' that it addresses only small businesses. But I'll let you into a little secret; every brick and mortar business is local.
Consumers are researching a product or service online and making purchasing decisions before heading offline to complete the transaction. When a consumer searches for 'coffee shop Santa Cruz' they want to get information about the many offerings within the local area. They are creating a digital local experience, sometimes without even being there.
Despite this, the majority of enterprises don't consider themselves local at all. The result is often a top level brand marketing strategy that neglects local and thus allows competing brands, big and small, to stand out from the crowd online.
'Hello, digital agency.' This is where you step in to help brands by constructing a holistic marketing strategy that adds local depth to the global vision. In return, you will transform your service line to secure and win media budget.
>> Want to go straight to the meaty stuff?
Check out our Digital Agency Pocket Guide to 'Near Me' Marketing.
Study Reveals Brand Name is Simply Not Enough
Research shows us that more than half of all Google searches have a local intent, as consumers look for products and services in the local area. But what are they searching for? A study of 48,000 locations from 22 of the world's biggest brands revealed it's not brand names.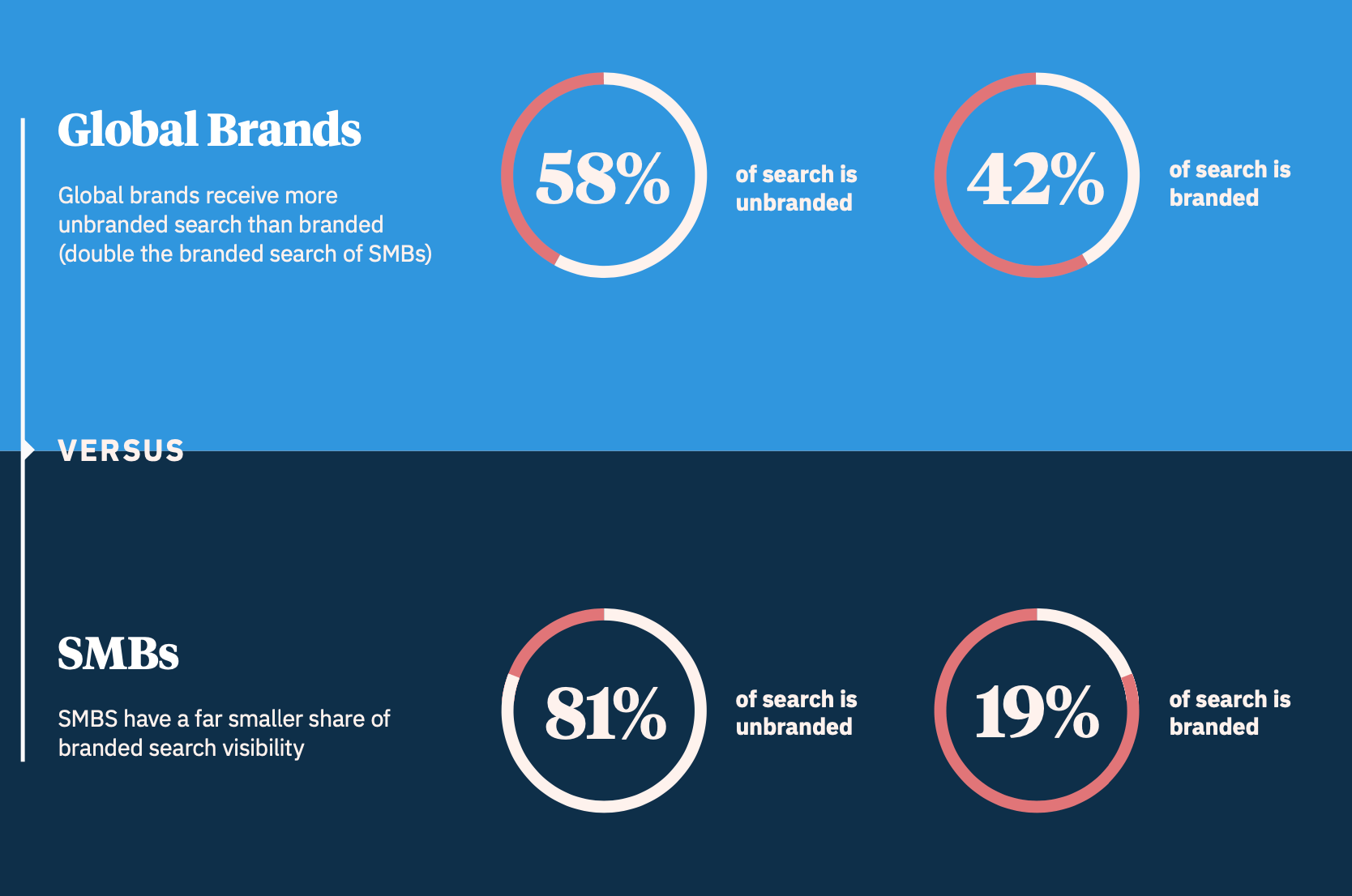 Consumers want options and are looking for providers of a particular product or service, using search terms like "coffee shop near me", instead of "Starbucks near me". This presents a challenge for enterprises relying on brand recognition to stay ahead of local competition, while highlighting a greater opportunity for SMBs to compete in both markets.
Yay! 95% of Brands Don't Have a Localized Marketing Strategy
The fact that 95 percent of companies don't meet the basic requirements to stand out in 'near me' search, provides a wonderful opportunity for digital agencies. The sooner you implement a localized marketing strategy for your clients, the greater impact you will have.
Offline information must be reflected online, which means getting the basics right, such as precise map pins and opening hours, local offers and inventory–as well as fine tuning the local brand voice. The way to steer a consumer towards a location is to arm listings with relevant and timely information, and engage with reviews, ads and posts.
Being reactive to environmental factors is extremely important, especially in the current climate. M&S became agile during Corona by using relevant imagery to reflect guidelines and changing customer trends; building brand confidence when consumers needed it most.

Meanwhile, competitors without a localized marketing strategy are projecting a negative customer experience in local searches–providing outdated and often incomplete information. This leaves the field wide open for other brands to swoop in.
What Does Visibility in Local Search Really Mean?
The Local Search Ecosystem (LSE) pioneered by David Mihm, shows the incredible flow of business information amongst search engines, directories and data providers. This spaghetti bowl representation provides an insight into the complexity of the marketing funnel. Meanwhile the consumer journey is as unique as the consumers themselves. Depending on the product or service, consumers can experience anywhere from 20 to over 500 online and offline touchpoints, from awareness to consideration, to purchase and beyond.
And it's not just where they are looking that needs to be considered. Consumers are not leaving a stone unturned when it comes to administering a local search, scouring endless apps and directories, on a range of devices, from mobile to sat nav, and utilizing varying methods, including voice search.
Of course being present does not automatically mean being visible, especially when it comes to Google's ranking factors. The Local Search Ranking Factors Survey, published by Whitespark, measures the features that impact a business' position in the map pack and local organic search results.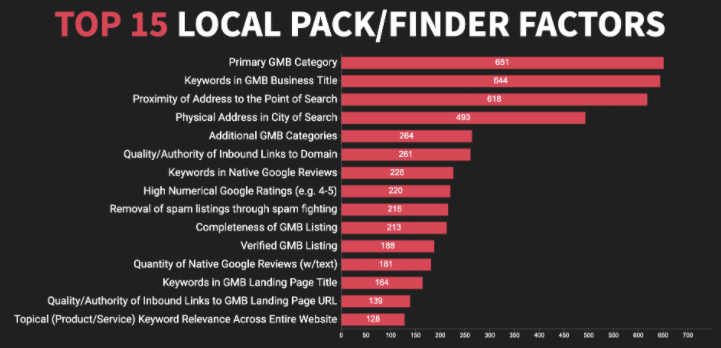 Krystal Taing, Solutions Engineer for Strategic Partnerships and Google My Business Gold Product Expert, discusses the elements of a holistic local SEO strategy–plus the top 3 most impactful elements of a GMB profile.
How Does a Localized Marketing Strategy Equate to Revenue?
An incredible 76% of consumers who perform a 'near me' search visit a store within 24 hours. This testifies a higher degree of purchase intent and lower price sensitivity.
For brand marketing teams–and their agencies–these consumers are potential customers who they can reach and engage with, without dipping into the ad budget. High conversion and low acquisition costs allow a considerable return on investment for multi-location brands.
Fast food chain, KFC, saw a 16% increase in revenue and a 37:1 ROI by simply managing its restaurant listings. Greater data accuracy has meant the brand is more visible across relevant online directories when consumers look for fast food in the local area. It continually ensures that relevant and accurate information is displayed for each location, encouraging those hungry consumers towards a purchase.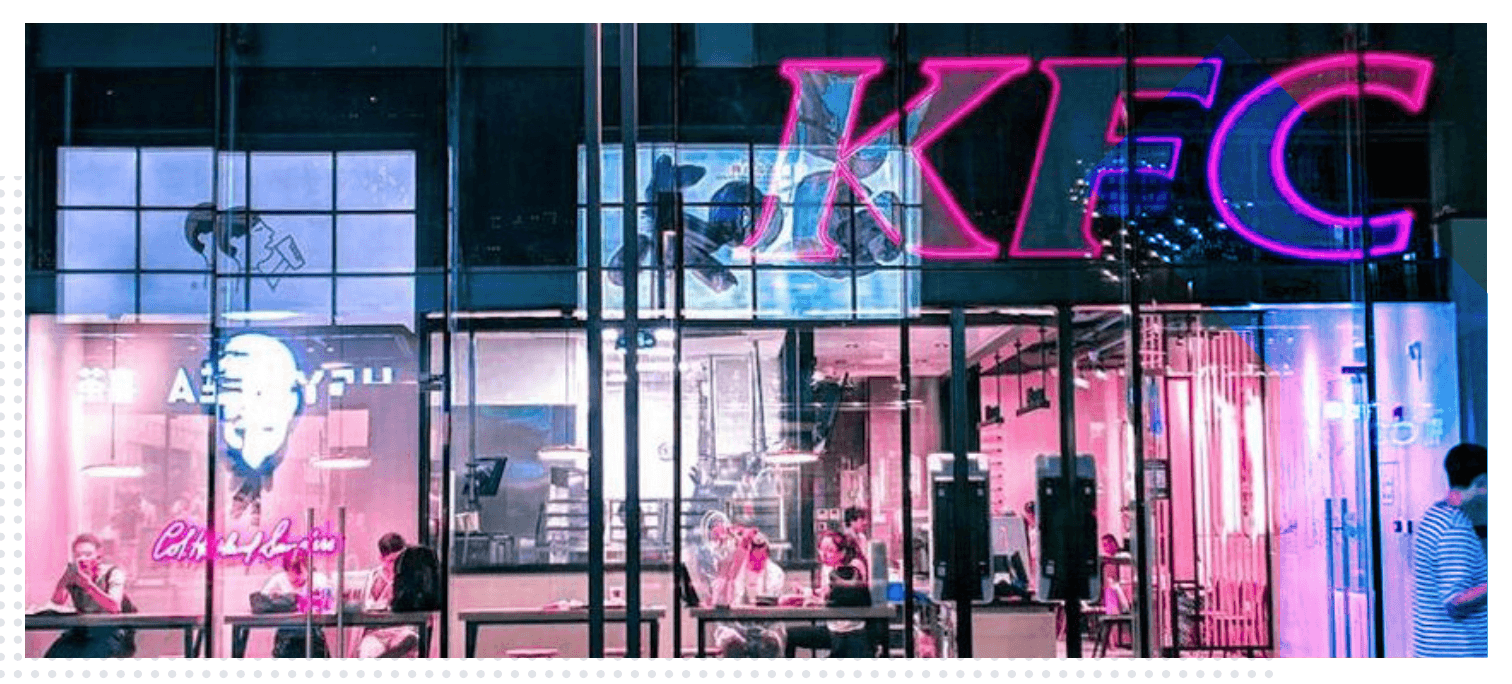 When it comes to earned content, this is often hard to qualify, which makes it difficult to sell as a performance driver.
In a recent study, we examined 64,000 customer GMB profiles to put together key performance based data against review management. The results present a case that both enterprise and SMB brands can't afford to miss.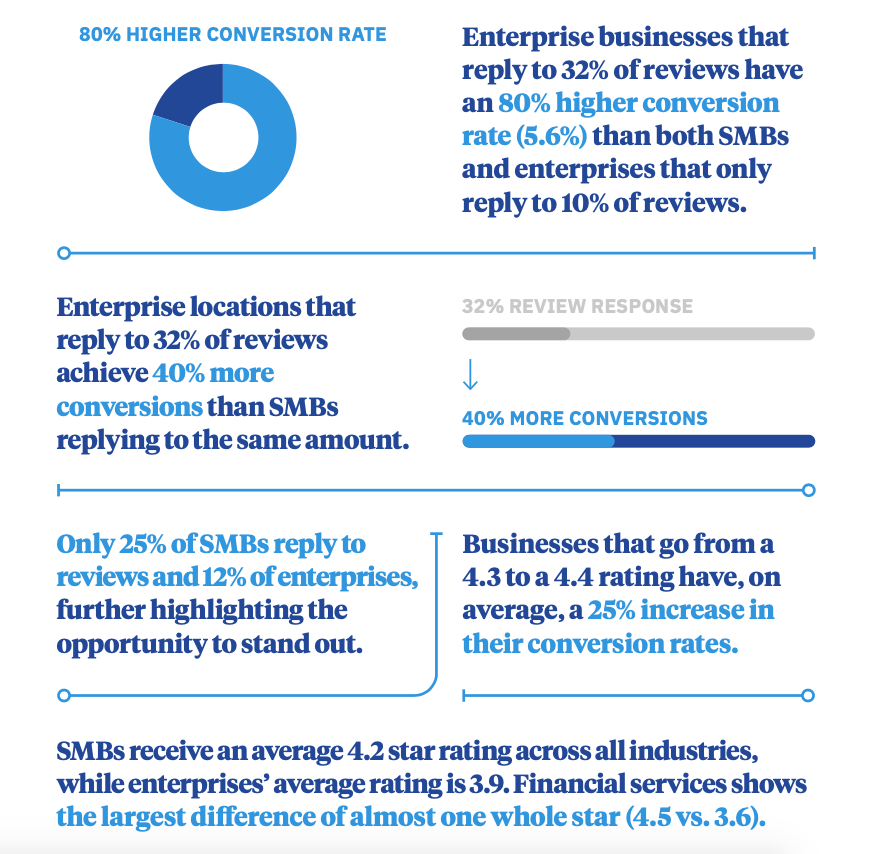 Digital Agencies: The Local Heroes
Any brand with an offline location cannot exist without a local online presence, yet businesses are struggling to build an effective 'near me' customer experience.
Consumer trust is sought on a local brand level. We all have Corona fatigue, so I don't want to dwell on it here, but there's no denying it has emphasized the importance of a consumer's relationship with a brand, and the greater desire for trust and transparency. At the moment, simply sharing up-to-date information, such as regulations and availability–as well as additional services, like click and collect–makes all the difference.
Implementing a localized marketing strategy to complement the global mission helps brands become agile in an ever changing digital world. This gives you, as their digital agency, more strategic influence as you show your customers the opportunities based on trends and marketing data.
With a little help from your friends (cough), you have the opportunity to help brands compete with a local brand experience that earns reach and builds lasting relationships between them and consumers.
With you by their side, brands can look towards the future with confidence. Why would they go it alone? The digital agency landscape is changing, and you can be the ones to lead the way.
>> There's plenty more insights where these came from, including leading stats and case studies, in our Digital Agency Pocket Guide to 'Near Me' Marketing.