Brand Experience in the Age of 'Near Me': The Advantages for Your Digital Business Strategy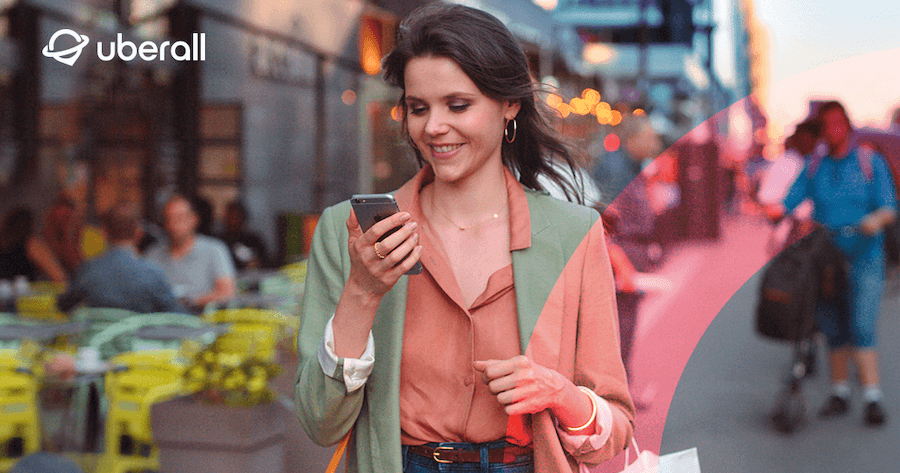 Good news: By taking a few minutes to read through this article, you are well on your way to getting a head start on what we consider, to be the holy grail of modern digital marketing. Keep reading to learn why 'Near Me' is the catalyst for a new age in marketing and how you can win new customers and keep them coming back again and again.
Rather learn the most important information? Download the Highlights:
The most important question first:
What is 'Near Me'?
The term 'near me' is derived from the local search or 'near me' search.
But search is only one part of the equation. From a marketing perspective, 'Near Me' closely resembles online-to-offline or O2O marketing. In the sense that we all rely on different digital devices and online information to make offline (purchase) decisions.
But what makes 'Near Me' more unique is just how rapidly it's changed consumer buying behaviour. Over the last few years, conversions happen more directly and with less price sensitivity.
What is a 'Near Me' Search?
With a 'near me' search, consumers ask for places, shops, products and services "near" them and use local search engines, navigation services or other apps with a local reference. With Google, these searches can specifically ask for "coffee near me", "service station near me" or even "restaurant nearby". The possibilities are endless.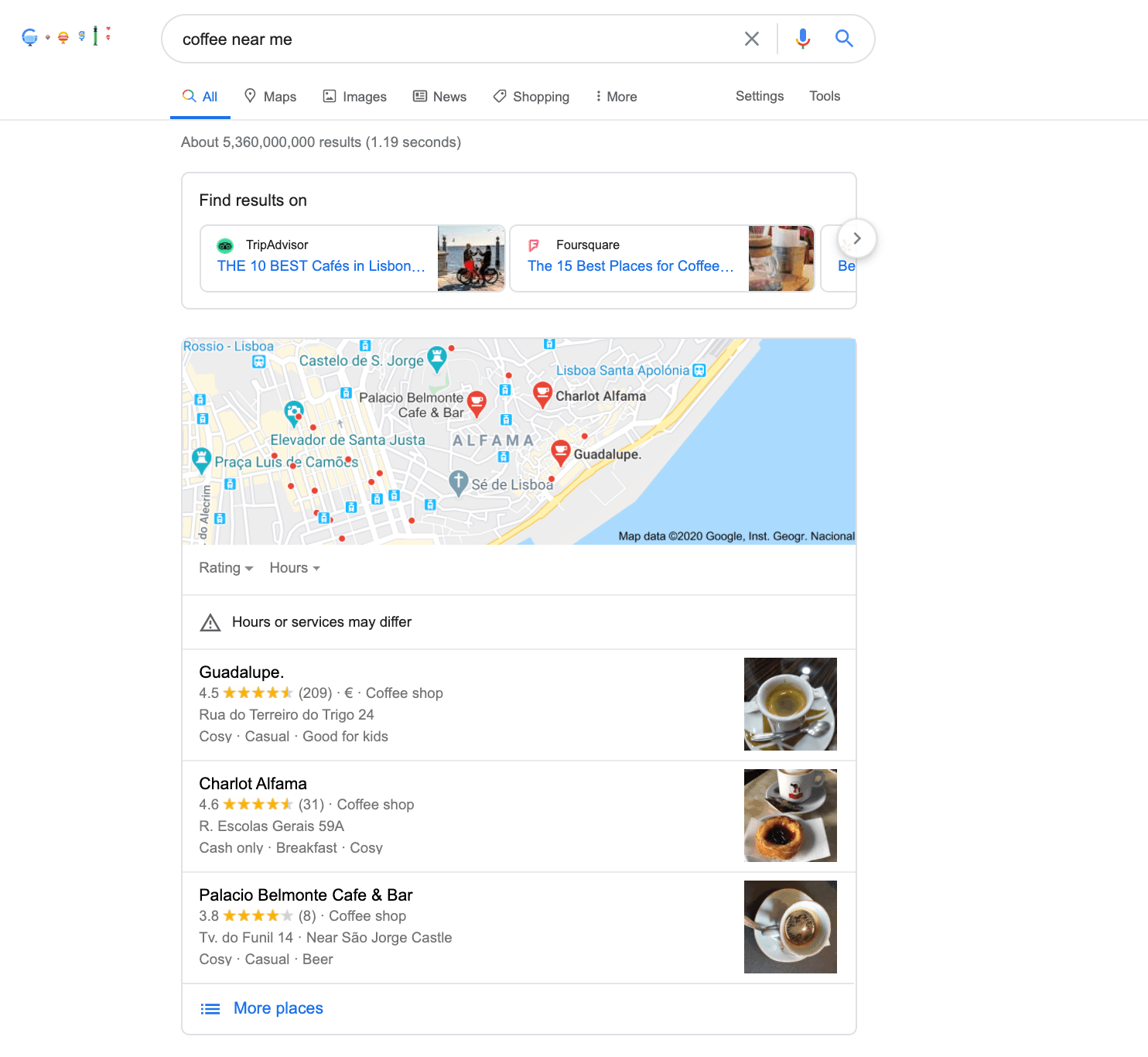 When searching (especially on Google) the addition "near me" indicates a local component. The target is a real place, not a virtual one. Furthermore, the search also implies a strong intention: If you are looking for a café, parking lot or park "near", you will probably also go straight there.

What you need to know: Local or 'near me' searches have increased steadily in recent years. Today, more than every second search is a 'near me' search. It is estimated that there will be over 1.1 trillion local searches in 2020.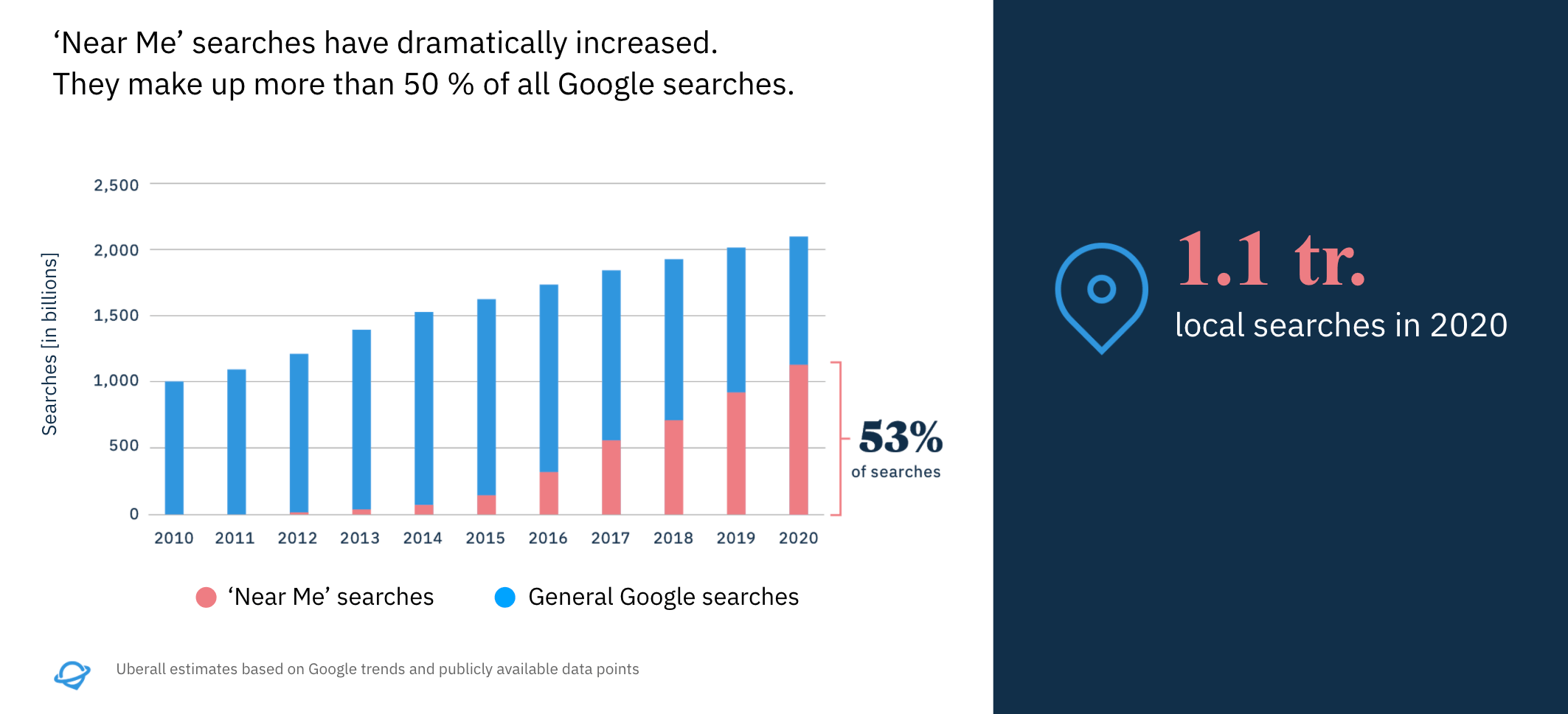 With the 'Near Me' Search the 'Near Me' Customer Journey Begins
Local searches have impressive conversion rates:
70 percent of 'near me' searches lead to an in-store visit within 24 hours. 30 percent even to buy.
So if your company is visible in local searches, you can easily win over new customers ready to buy.
However, the jump from online search to offline conversion does not always happen immediately. And from a marketing perspective, the customer relationship should not end after the purchase.
Let's take a look at the 'Near Me' customer journey map:
The 'Near Me' Customer Journey maps how consumers move from 'near me' search (finding) and decision to conversion (buying). They then share their experience in a recommendation and - if incentives are available - come back.

The more positive and seamless the experience, the better the chances of coming back. The customer journey is then repeated - with stronger customer loyalty.
But what does the 'Near Me' Customer Journey look like in concrete terms?

Just think back to your last local searches on Google or Apple Maps, Foursquare or even the Yellow Pages ( List of the 25 most important local search platforms). Think about which platforms or directories you used.

Or take a look at this example:
An everyday example of the 'Near Me' Customer Journey

An Uberall colleague had a meeting with an agency partner and wanted to meet for this purpose in a relaxed atmosphere in a café, which both can reach easily.
Find
One week before the date she searched for a "Café Potsdamer Platz" on Google. In the results, she rediscovered the name of a coffee house chain that she wanted to try out anyway.
Decide
A few days before the appointment, she took a closer look at the café online to make sure it was suitable for the business occasion. What was important to her: WiFi friendly staff and good coffee (ideally soy latte double shot).
On the Google entry she found not only the answers to her questions, but also online ratings from previous guests. The average rating was 4.4. If a guest had something to complain about in the online evaluation, the staff reacted casually and warmly.
The icing on the cake: On the Instagram channel of the cafe, she discovered a photo of her soy latte and was sure, "I must try that one."
Buy
Our colleague and her agency partner have already met at the subway station to walk from there to their appointment together.
They walked past countless other cafés: the decision had already been made and the appetite for this Instagram soy latte was growing.
In the café everything was as expected. The atmosphere was relaxed, the staff friendly, the WiFi stable and the latte impeccable.
Recommend
The business meeting remained in good memory of my colleague and she was glad that she made the right choice with the coffee house chain.
On her Google profile she left a review the day after: a big praise and 5 stars.
Two hours then the surprise: the staff answered her and thanked her for the review, with a free espresso on her next visit.
You probably already know what it all boils down to: It wasn't the last time my colleague visited the café.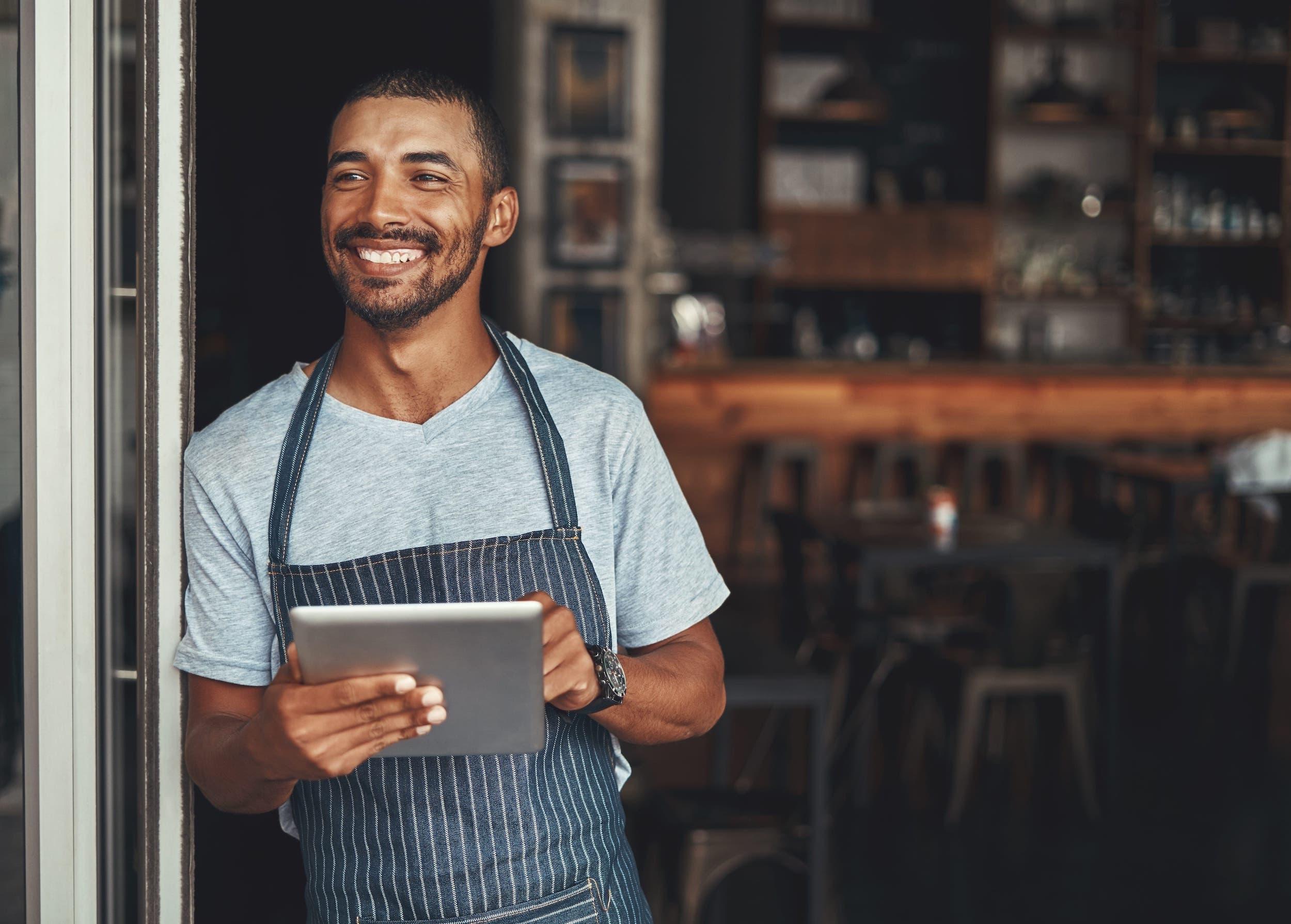 So what can we learn from the 'Near Me' Customer Journey?
Using this story as a guide, we can say the following about the 'Near Me' Customer Journey:
"Near Me" searches take place on various digital devices (laptop, smartphone...)
When searching and researching, consumers visit different platforms with local information (Google Search, Google Maps, Instagram ... )
The appearance of the company and the quality of the information influences the decision
Evaluations of former customers and the reaction of the staff to them consolidate the purchase decision
The experience in the store affects the quality of a later recommendation
The reaction of the company can motivate customers to come back
Based on these points, we see that various factors influence whether consumers have a positive and seamless experience with a company or brand. Therefore:
It is critical for marketing managers to be close to the consumer at all touch points of the 'Near Me' Customer Journey and to provide an optimal experience.

The result is the 'Near Me' Brand Experience.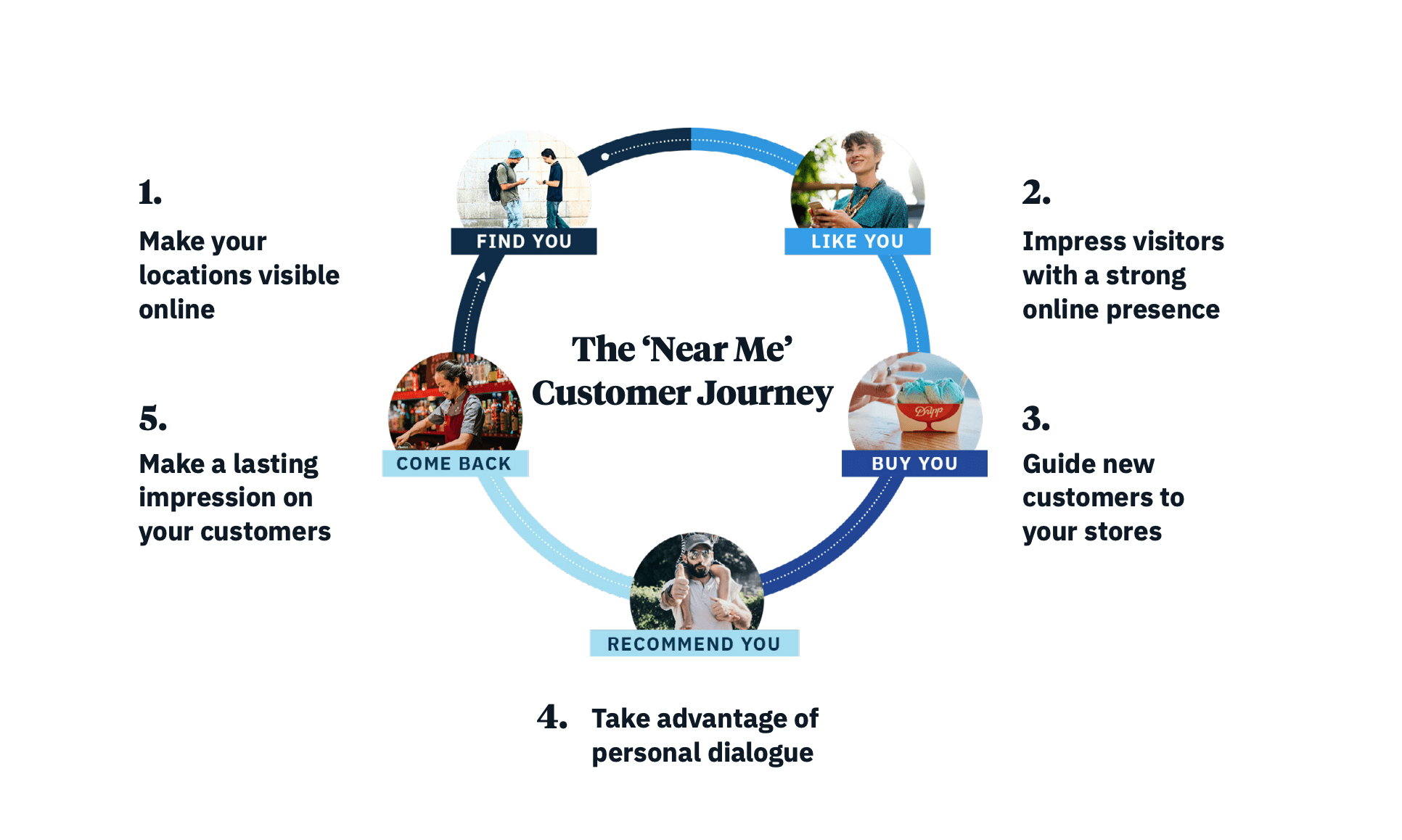 Definition: What is the 'Near Me' Brand Experience?
Also called NMBX, it's the total number of experiences that consumers have with a brand at various online and offline touch points on a local level. A consistently positive NMBX has a positive effect on customer loyalty.

By the way: You can download the most important information from this article as a white paper here.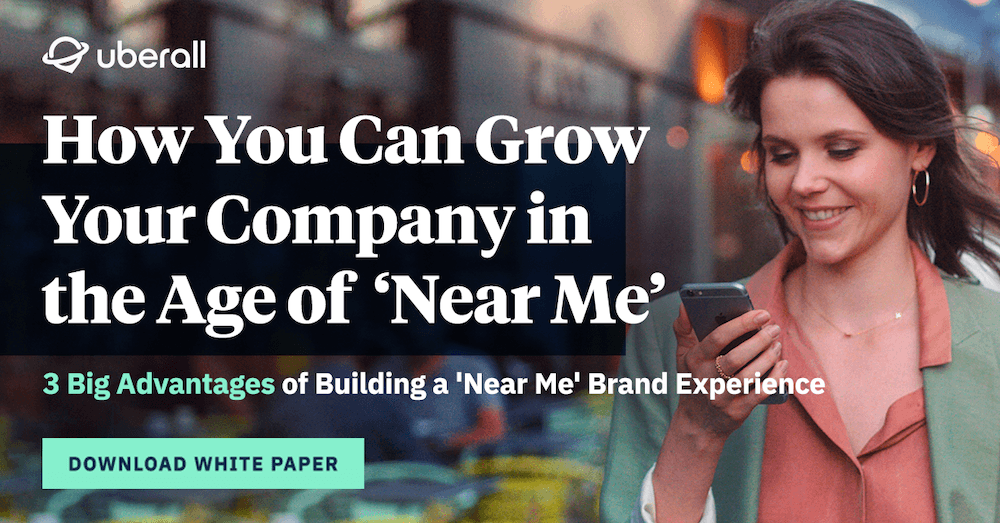 The 3 Big Opportunities of the 'Near Me' Brand Experience for Your Business

1. You generate new revenue through local online visibility

'Near Me' searches are characterised by how consumers express a need with you and proactively ask for a solution. On the consumer side, this implies a high degree of purchase intention and low price sensitivity.

For CMOs and heads of marketing, these consumers are potential customers that they can reach without an advertising budget and convince of their products and services.

The high conversion and low budget allow a high return on investment. Brands such as KFC have, for example, achieved a 37:1 ROI.

KFC secured this ROI by registering all restaurants on the relevant online platforms.

By doing this, they became visible to customers who were searching for 'KFC open near me' or other food-related searches.
2. You bring online and offline together - creating a seamless brand experience
In today's world there is no either/or between online and offline: Borders are merging more and more and consumers are moving in both worlds simultaneously.

What does this mean for the brand experience?

It must be consistent both online and offline: What a brand promises on its Google entry should also be fulfilled at the POS.

Ask yourself these 3 questions:
- Do customers get all their questions answered before they visit your location?
- Is your online information consistent with your offline experience?
- Do you interact with customers on social media or in reviews as personalised as possible?

Online reviews provide you with a powerful medium to determine the sentiment of your customers and learn more about the performance of individual locations.
3. You gain an enormous advantage because your competitors are invisible in 'near me' searches
Every brand wants to be visible and present for its customers — and yet less than 5 percent of companies meet the basic requirements to stand out in 'near me'search.

If you make 'Near Me' your marketing strategy, you improve the online visibility of your brand: your business entries on Google, Facebook etc. are consistent, complete and always up-to-date.

Even with spontaneous changes such as a lockdown, you and your teams are flexible with the right solution: you can adjust online information in seconds and respond more easily to questions from upset customers.

Meanwhile, competitors are left without a 'Near Me' strategy: they are barely visible in local searches, provide outdated, incomplete information and damage the brand experience. Why wouldn't you tap into this competitive advantage?
How do you prepare your marketing for the 'Near Me' Brand Experience?
In a nutshell: For the most seamless and positive 'near me' brand experience possible, companies must be particularly close to their customers and accompany them throughout the entire customer journey.

Two disciplines from online marketing are particularly important for this: you need to optimize your online presence and manage your reputation. This ensures that you are visible to the 'near me' searches of consumers, convince them and retain them.

As CMO or Head of Marketing you know that especially in larger companies more teams and people are involved in these tasks - e.g. for digital marketing, social media, customer support, SEO, content, location management etc. This is definitely an advantage, because these structures allow you to delegate responsibilities better.
Best Practice: Tap into this Advantage
In our experience, marketing decision-makers have achieved the best results when they have considered two steps:
They have involved stakeholders in their marketing strategy for 'Near Me'. They have been able to demonstrate the growth opportunities that the 'Near Me' Brand Experience creates. They were also able to create and analyse their individualised 'Near Me' Customer Journey.
They have automated processes more and more and made them more efficient. With the help of software solutions for listings and engagement, they have optimally channelled the management of reviews or online information, thereby significantly reducing response and processing times.
One example: With the first lockdown in March 2020, numerous companies had to adjust opening hours, notices and postings. Software-based, this was a matter of minutes instead of days.
The very first step is to review the status quo
Put yourself in the position of your customers and ask yourself: Are your shops, branches or offices correctly listed and findable in the most important online directories?
The answer to this question is the first important hint to clarify the need. We recommend the 'Near Me' Check, which gives you the result in less than two minutes:

Take the Online Presence Check now.