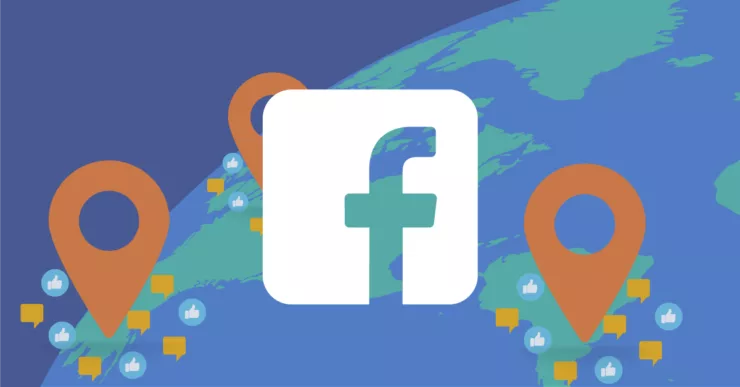 Blogs
Local Facebook Business Pages for Multi-Location Brands
Facebook has become one of the most powerful assets for brands seeking to dominate the mobile search game. It can be tremendously beneficial to build a robust strategy for managing each of your location's Facebook Business Pages — both in the immediate, as you pull in more local foot-traffic, as well as in the long term by producing brand consistency and all of the accompanying marketing and SEO benefits.
Why does your brand need to optimize across Facebook for each of your locations and how do you do so if you have hundreds or thousands of locations to deal with? This guide will explain everything you need to know about the importance of Local Facebook Business Pages and how to make them pull their weight for your brand.

The Rise of Facebook as a Local Search Engine
Facebook's 1.66 billion active mobile users aren't just liking photos of their friends and family anymore. The growing presence of Business pages on the premier social network is allowing users to discover and consider new local businesses close to their general proximity when in need of a meal, product, or service.
Today, there are more than 60 million active Business pages on Facebook. If you want your brand to be a major player when it comes to local search results and customer acquisition you need to stand out from the crowd.

Facebook + Local Business: Powerful Match-Up
Analytics experts Neustar and Localeze found that 79% of mobile phone owners use their phones to conduct local searches, while comScore and 15 Miles verified that 78% of local-mobile searches result in offline purchases, usually within a couple of hours. You have a fantastic opportunity at hand with Facebook's massive user base increasingly interacting with your local business pages while considering future purchases.
Winning the Local Search Battle on Facebook
What does it take to win the local search battle on Facebook and stand apart from your competitors?
We break it down into three main components:
Consistency
Accuracy
Recency
In order to come out on top on Facebook, you must claim, clean, manage, and actively post to all your Facebook Location Pages.
For brands with only a handful of locations, doing so is difficult, but possible. For larger brands with hundreds or thousands of locations, ensuring accurate listings consistently while actively posting to each Facebook Business Page becomes a near impossible task.
If you're open to handling this in-house, Facebook has put together some business resources to provide guidance in navigating their network. If you're looking for a fully-managed, turnkey approach, you'll want to consider a platform like MomentFeed.
As a Facebook Preferred Marketing Partner, the MomentFeed platform offers unprecedented ease in local page management and customer engagement. MomentFeed's partnerships with the most influential search networks give our clients a huge advantage when it comes to local SEO.
Regardless of how you choose to proceed, the principles are the same. Let's break down the optimization process and take a look at what you need to do to get the most out of your Local Facebook Business Pages.
Maintaining Consistent and Accurate Pages First and foremost, we have to stress the importance of claiming, cleaning, and managing all your Local Facebook Business Pages.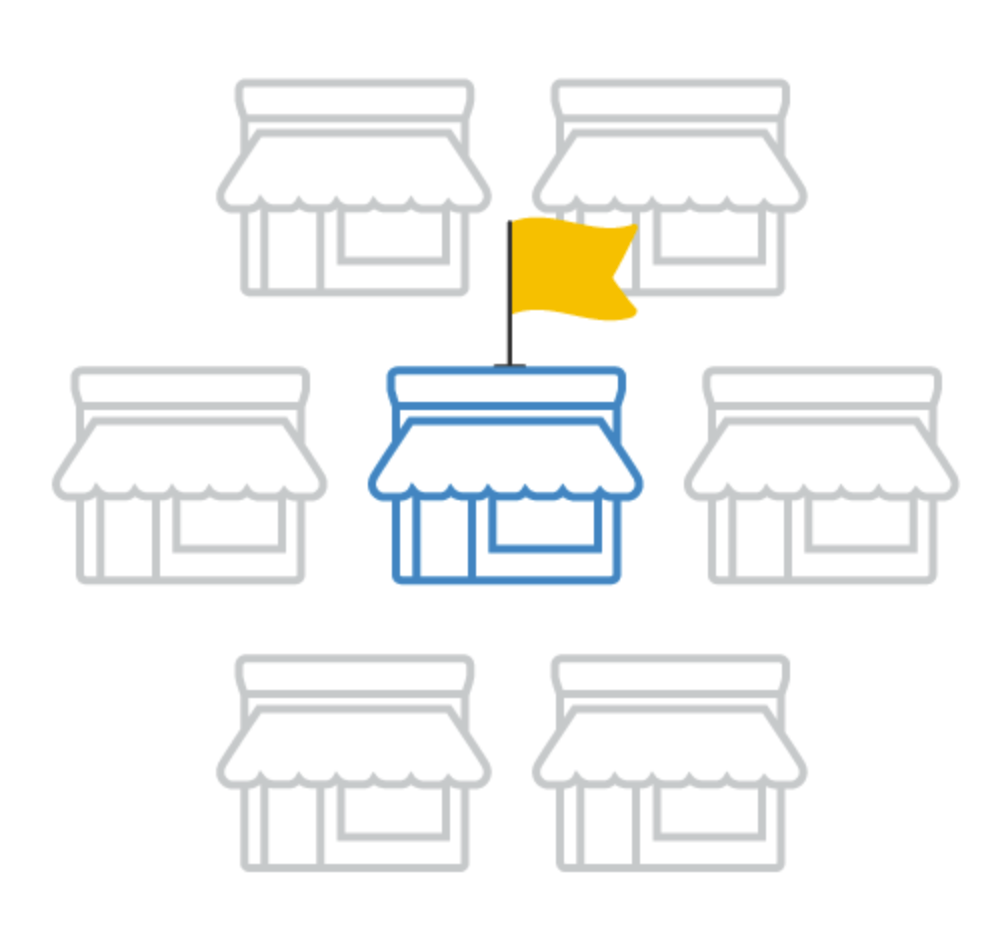 Every day, Facebook users are generating unofficial and duplicate Facebook Business Pages for your locations. If a customer tries to check-in or leave a review at one of your locations and can't find your official listing, they'll make their own listing.
If left unmanaged, these unclaimed, rogue pages start to accumulate followers and engagement of their own. This type of engagement is concerning as it's often off-brand and without oversight.
You need a strategy to mitigate the impact of these inevitable rogue pages as unclaimed pages drag your page rankings down on Facebook as well as other networks that influence local search results. Inconsistencies create confusion with Google's algorithms and leads to lower search results which has a direct impact on the number of potential customers finding and visiting your businesses.
Facebook local searches take place in every corner of the globe and have tremendous purchasing intent. Think of the number of searches your brand is being excluded from simply because rogue, unclaimed pages are dragging you down in search results.
A strong network of claimed, cleaned, properly managed local pages can create a sizeable boost in foot-traffic to your locations.

What Do I Do About Rogue Location Pages?
Don't delete these rogue pages—claim them and merge them with your brand's official local business pages.
These duplicate pages have local fans and valuable engagement, don't squander the likes, check-ins and reviews. Merging duplicate Facebook Pages (i.e. combining an unofficial Page with your official local business page) consolidates earned engagement right into your claimed and branded profile.
The result?
An instant boost in reach and engagement not only for your Local Facebook Business Pages, but also for search results on Google and other influential networks.
If your brand doesn't have any local pages, take the opportunity to create them. Brick-and-mortar brands need to emphasize their biggest advantage: they are nearby.

Keep Local Pages Active with Relevant Content
The next critical component to focus on is recency, which is all about keeping your pages active. The more active you make your business pages the more relevant your page becomes. You can do so by engaging in conversations with your customers and showing off their contributions. This also helps you rank higher in local search results.
If you post content to your brand's official Facebook Business Page, it is possible to automatically spread this content to all your local pages. Spreading this content to local pages, however, does not provide any incremental reach. We've talked about the pros and cons of Facebook's Parent-Child Page relationship in a previous blog post.
The reach of a brand's primary business page has steadily decreased since we started tracking in 2012, so it's become imperative that brands make an investment in publishing directly to their local business pages.
The results are undeniable. Robeks, a national fresh juice and smoothie franchise, was able to increase organic impressions 250% by posting on their Local Facebook Business Pages.
One of the most effective ways to capitalize on mentions of your brand and keep your local pages active is by sharing genuine, authentic user-generated content.
Leveraging User-Generated Content If you really want to kick your local publishing into overdrive, leverage your earned media and user-generated content (UGC) to their full potential.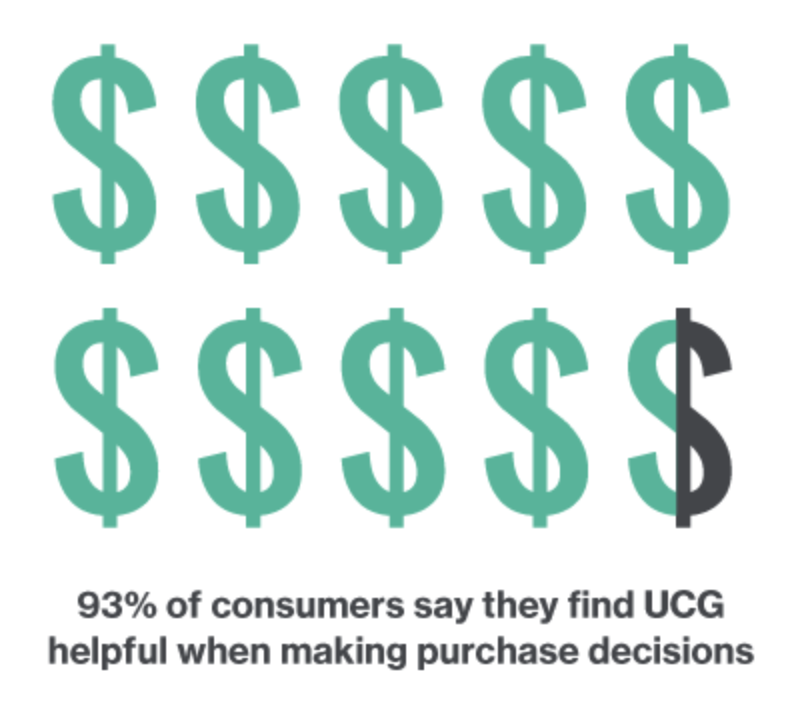 UGC is free, effective, and 93% of consumers say they find it helpful when making purchasing decisions. UGC is personal and even more important, it's authentic. It's not something your brand paid for – it's a photo of a customer's meal or experience they sent out to the world to say, "This is cool. Check it out."
UGC cuts through the noise to increase reach and lend third-party credibility. UGC is as relevant as content comes, reaching out to local consumers with content created – and thus endorsed – by fellow local consumers.
Leveraging UGC encourages furthers engagement. Let customers know why you'd like to share their photo and what you like about it. In no time, you'll see other customers serving up exactly what you asked for.
If you're interested in learning more about user-generated content, check out this piece for in-depth analysis and best practices to make UGC a success for your brand.

Powerful Local Advertising Capabilities
Publishing UGC ensures relevant local content is being sent to the proper audiences. Facebook local awareness ads are similarly effective in reaching the right customers at the right time.
Local Awareness ads allow brands to precisely target groups of people who are near your location or in your business's neighborhood. And, as opposed to national campaigns, these ads permit additional content that can vary by location.
It's never been easier to tap into very specific local markets – via fans and friends of your brand's local pages – to spread relevant content to eager audiences. Local awareness ads are more actionable than billboards and radio ads because of the reduced friction of their Calls To Action (CTA). A simple click on 'Get Directions' and you're on your way.
Monitor Reviews on the Local Level Reviews are a huge opportunity to validate your business. No matter what your product or service, reviews are overwhelmingly influential to customers. In fact, 92% of consumers read online reviews as they sort through their purchasing options.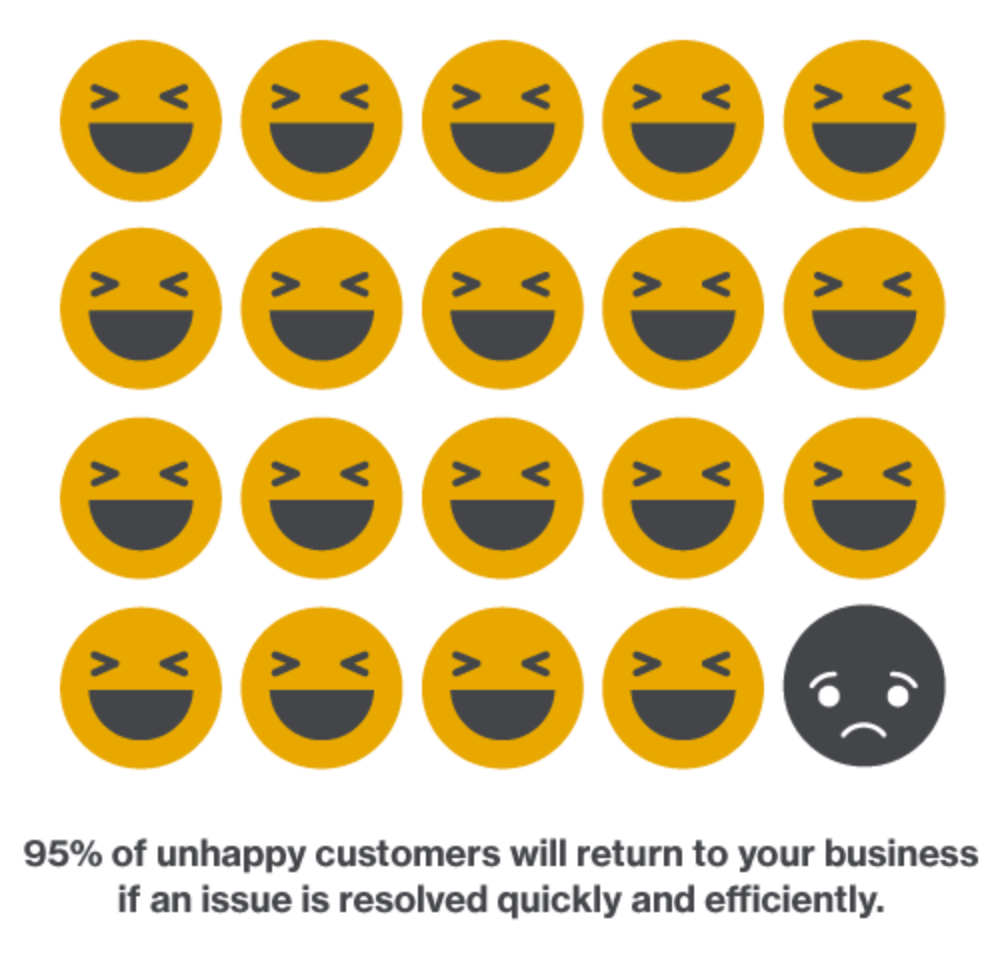 While unfortunate, bad reviews happen to every brand at some point. It's the way you handle a negative review that really matters, and if done properly, negative reviews can still drive repeat business. 95% of unhappy customers will return to your business if an issue is resolved quickly and efficiently.
Address concerns in a timely fashion and work to make unhappy reviewers happy again. It's a lot easier to connect with customers when addressing them personally at the local level than behind the veil of a generic national Brand Page.
On the other side of the coin, your best reviews are likely going to come from customers who took the time to search for your brand and find you on Facebook. So make it easy for them to do so by keeping your local pages up-to-date and properly managed. As we talked about with user-generated content earlier, real reviews from local customers carry a lot of weight.
Give your customers the incentive and ability to say great things about your nearest location.

Reach Beyond Facebook for Success
Facebook's number of daily users and reach around the globe is massive. On that point alone, it's an arena that warrants significant marketing attention for your brand. It's important to note that the implications of strong efforts across Facebook reach beyond this one single network.
For one, the multitude of unclaimed pages hinders search engines like Google and hurts your location's chances of being near the top when a consumer conducts an unbranded "near me" local search.
Accuracy and consistency of listing information across your Local Facebook Pages, along with active posting and customer engagement, instills search engine confidence and further strengthens the critical linkages that improve local SEO for your brand.

Do It All from the MomentFeed
If all this sounds like a lot of work, that's because it is.
Managing all these facets for any number of locations can quickly become overwhelming for even the most capable of social media experts. What's more, Facebook is just one network. The problem for brands is only furthered by the fact that each social network, search engine, map app, and review site comes with specific rules and assets that all need to be uniquely managed.
Top brands have turned to the MomentFeed's Proximity Search Optimization platform to deliver consistency and ease across the most valuable, influential networks, all under one platform.
MomentFeed helps brands like Starbucks, Cricket Wireless, and Regal Cinemas:
Optimize all location listings across social networks, search engines, map apps, and review sites.
Take advantage of local-mobile searches, social media, and paid media to drive store revenue — with the metrics to prove it.
Grow fan bases and boost reviews and ratings with the only solution aggregating this content into one single platform.
Streamline content approval and communication between corporate and individual locations/franchisees.
If your brand isn't thinking locally, you're leaving a great many opportunities on the table. What can MomentFeed do for you? Request a demo today and find out.
Learn how to put local social to work for your multi-location brand.