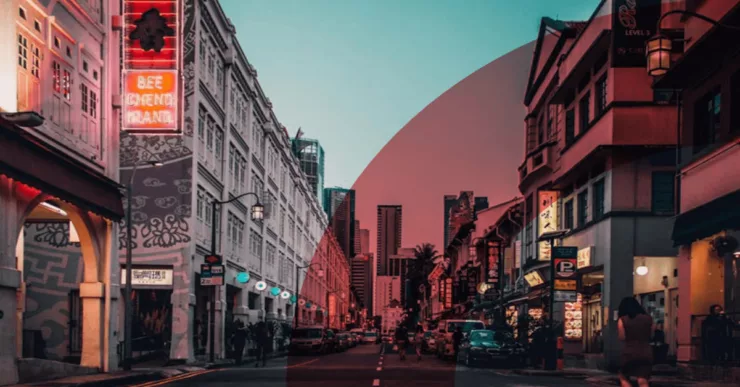 Blog
Industry Insights: Apple Maps Plays Catch-up With Google - How Does it Compare?
Apple recently unveiled the new Apple Maps at their iOS keynote event to an enthusiastic audience. After stripping away all the event hype, it is clear that the new Apple Maps is playing catch-up to functionality that Google has had for years...but that's not necessarily a bad thing.
While the new Apple Maps isn't exactly re-inventing the wheel, there is one thing that stands out from the apples-to-apples comparison with Google - 'Look Around'.
Google Street View Has Some Competition With Look Around
Apple has quietly been roaming the streets with its LIDAR vehicles for years capturing high resolution street images for a result that looks a lot like Google Street View, only more polished.
The new feature, Apple calls Look Around, can be accessed by clicking on a binoculars button in the iOS Maps app with an iPhone or iPad.
This feature could have big implications for consumers and local businesses alike. With Look Around, points of interest can be tapped on to bring up place details such as opening hours and rather than Google's 'blur jumps' down streets, Apple's Look Around lets you glide down the street seamlessly with a click-to-move function far easier than Google Street View.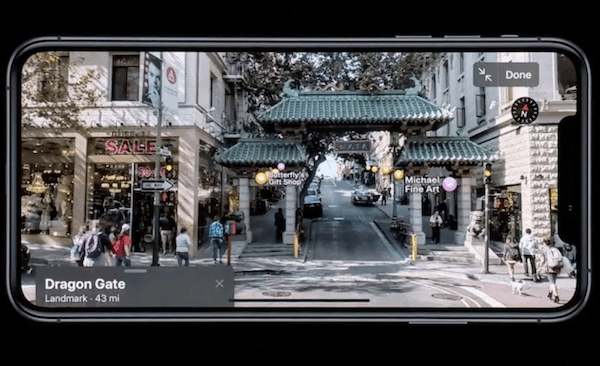 "Apple's new Maps update has certainly given us a glimpse into the potential future of local search. With 'Look Around', consumers will be able to visualize a street, a particular business and find information on that business all within a virtual 3D landscape. This means that competition for the best mapping service is alive and well, which can only mean good things for the consumer." - Florian Huebner, Co-founder of Uberall.
Time will tell if this scales globally. Currently it's available in far fewer locations than Google Street View, but this feature alone may win back a lot of Apple Iphone users that had previously switched to Google Maps.
The New and Improved Apple Maps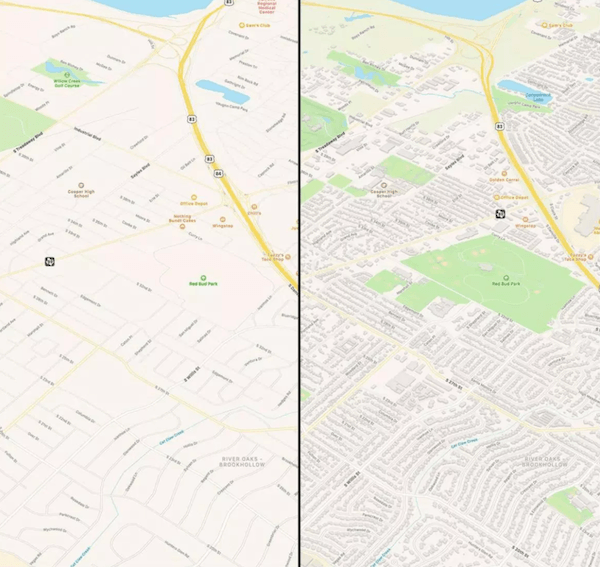 Maps changes include broader road coverage, better pedestrian data, more precise addresses and more detailed land cover. It is available now in select cities and states before rolling out across the US by the end of 2019 and to more countries in 2020.
Collections and Favorites
The Collections section of Maps allows you to easily share your favorite destinations such as restaurants, travel destinations and places of interest. There's also a Favorites section for quick navigation to frequent destinations such as home, work or gym with one tap.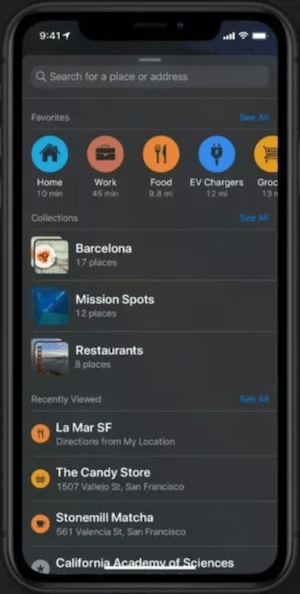 If you can't create a better concept, create a better user experience. This is the road map Apple has followed through building on existing Google Maps concepts.
Although Apple is years late to the maps party, they have certainly made a compelling statement with their new release. These latest improvements could potentially level the playing field making Apple Maps a real leader in the location marketing landscape.