Google Maps
Manage All Your Clients' Google Maps Listings
Google Maps holds the top spot when it comes to important online directories. That's because when a business is properly listed on Google Maps, it is visible across the entire Google ecosystem, including search.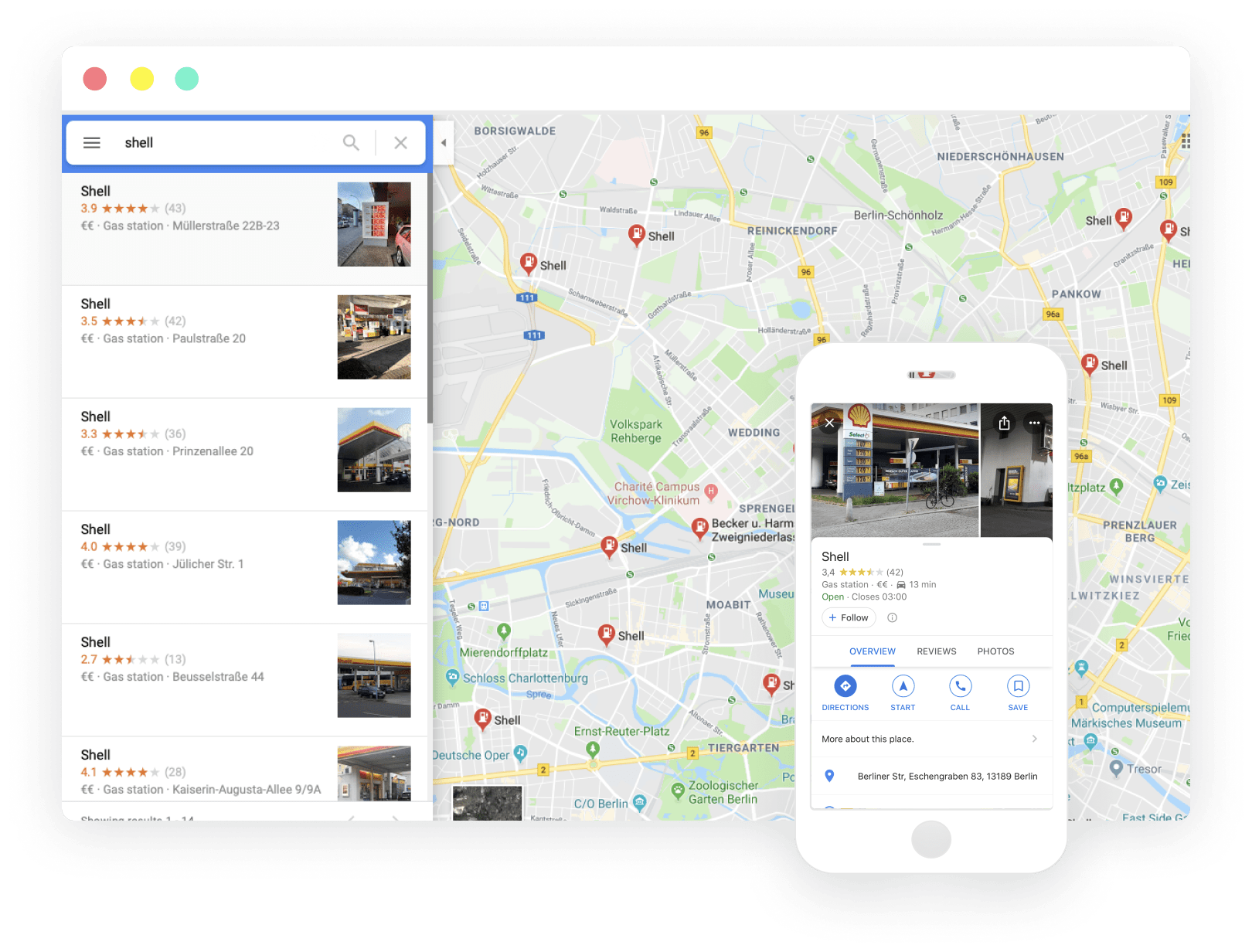 More than 1 billion users around the world consult Google maps every month. If you want local businesses to be seen, you better get it on Google maps.
Uberall is a certified Google Partner, and our partnership with Google includes a "1st of its kind" API integration. This means you can manage your clients' data on Google Maps in real-time on Uberall's location marketing platform to reach more consumers with correct information.
Have you searched for your clients' Google Maps listings recently? If there are any inaccuracies or unclear information, this could be hurting SEO rankings. When search results point to a wrong address or a misspelled name, a business could be losing valuable search hits.
Securing your clients' Google Maps locations not only helps consumers find them when they're in your clients' area, but also to navigate to all their locations with ease.
Contact us today to unlock the power of Google Maps on your clients' online presence.