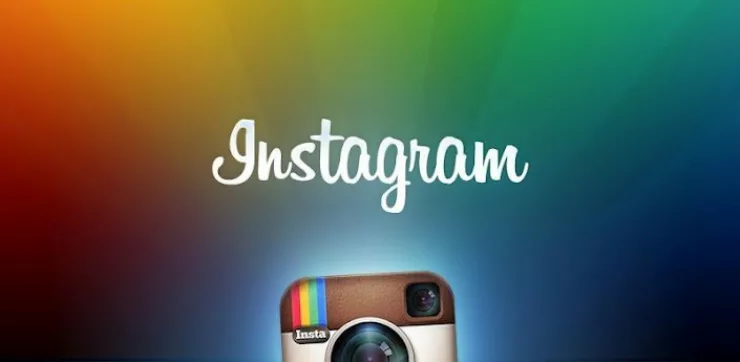 Blog
How to Use Instagram for Marketing Locally
Ever since it's launch in 2010 Instagram has taken the world by storm. But how can you use Instagram for marketing locally?

Introduction: The Instagram Channel
Leveraging Instagram for marketing has become a strategic imperative for any brand or small business, and the urgency grows daily along with its user base. Instagram recently announced it has more than 150 million monthly active users worldwide. Not only is the total number impressive, but it means Instagram is growing at a rate of more than 100 million new users per year, as the social network added 50 million of them in the past six months.
More than anything, Instagram presents an unparalleled opportunity to build and share a brand – to show a different side by leveraging this highly visual medium. Plus, the rate of customer engagement is off the charts compared to other social channels. What most marketers don't realize, though, is that Instagram is also a local marketing channel. The reason for this knowledge gap is that, unlike Facebook and Twitter, Instagram is very difficult to manage natively. Big brands and SMBs alike require third-party tools to be effective.
The more general question, however, is what does it mean exactly to "manage" Instagram for marketing locally?

Instagram Local: Context & Relevance
Before we can dive into how to use Instagram for marketing locally, first some context.
Unlike Facebook and Twitter, Instagram is a location-based platform by design. Location is core to both the app and the vision of its founders. One of the long-term goals of Instagram as a company is that you'll be able to visit any place in the world through Instagram photos and videos...in real time. You'll be able to click on a map and see what's happening there in that moment. This requires that a large percentage of the content be anchored to a specific place and time.
Instagram structures content locally through two methods.
Users can activate location through the Photo Map feature. This attaches a lat/long coordinate (geocode) to each piece of content, giving users the ability to view their photos and videos on a map and providing vital context to these precious moments and experiences.
Users can "location tag" content, which attaches the explicit place where the photo or video was taken. For example, one might attach a food photo to a restaurant, a video clip to a music venue, or a fitting room selfie to a clothing retailer. This provides unique context for the user and her followers. It also provides the strongest possible signal of customer engagement for brands i.e. when customers are in the buying moment.
A location-tagged photo or video means that a consumer is present at a specific location and that they are associating (tagging) their Instagram content with that place – the same place where they are having a brand experience and often making a purchase. This opens a channel of communication through which brands can reciprocate engagement and establish authentic connections with their most passionate and loyal customers. And this is just the start.
When consumers location tag Instagram photos and videos, they infuse that content with local relevance. The content is specific to a place and time – to an individual customer moment. This is vastly different from a Tweet or photo at the brand level. While consumers can tend to feel anonymous among the millions of people in a brand's global community, the community around individual locations might number in the thousands. It's a more intimate and meaningful experience for brands and consumers alike. One way to foster and build these local communities is through the curation and sharing of customer-generated content across social platforms.

Instagram has become a critical component of our local strategy. Without the benefit of our customers' photos, it just wouldn't scale. As a result of engaging with our customers through Instagram and sharing their photos to our Facebook Pages, we've realized much higher rates of engagement, and the quality of the content has improved over time. Now we have customers asking for us to share their photos to Facebook when they post them.
3 Ways to Use Instagram for Marketing Locally

Instagram may be a new channel that is just now achieving massive scale, but many of the same marketing principles still apply. Consistent with the new media revolution, Instagram represents the ability to connect directly, authentically, and efficiently with a large number of consumers through a two-way medium. The medium has evolved, however, from text and ads through PCs to photos and videos through mobile devices.
Below are the three basic principles to successfully use Instagram for marketing locally:
1. Create and Curate - Multi-location marketers can populate their Instagram feed with content through two methods: creating original brand content and curating customer content.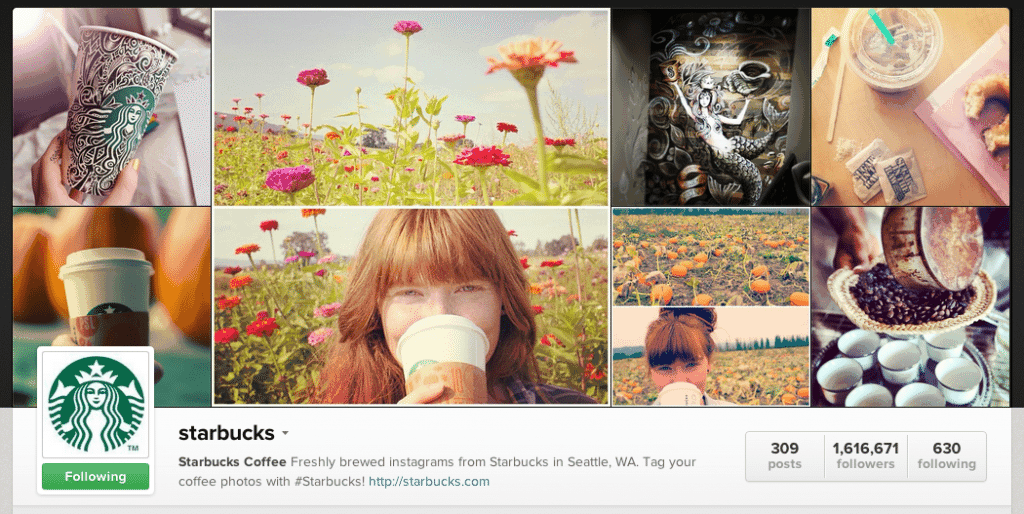 Original Instagram content strategies can vary widely. We find that authentic, in-the-moment content performs best...as opposed to generic advertising photography being repurposed for Instagram. There are cases like Fab, however, where images shot in a studio feel natural on the Instagram platform. This has a lot to do with the brand and brand category, as we find that authentic food photos do better than studio shots.
The top national-local Instagram brands in terms of original content include Ben & Jerry's, Patagonia, Starbucks, and The Gap. The feeds for these brands show originality while staying true to their identities and providing a more intimate and authentic look at what they represent.
Nevertheless, producing a steady stream of authentic, original content can be expensive and time consuming. Which is why brands should consider balancing original content with curated customer photos and videos i.e. "re-gramming" the best brand-related content from customers.
This is similar to a retweet on Twitter...but with better content. Re-gramming takes a customer photo or video and reposts it to the brand's feed with the proper attribution. It provides brands with a limitless source of high-quality, brand-specific content while authentically engaging customers and encouraging them to produce more and better photos of their brand experiences.
Note: Re-gramming is not a native Instagram feature. One must generally use a third-party application, such as MomentFeed, that automates this feature on a smartphone, as the only way to post Instagram content is through the mobile Instagram app.
2. Listen - To fully embrace this new channel, brands must see all related photos and videos customers are posting on Instagram. This includes monitoring all brand, sub-brand, and campaign hashtags – positive, negative, misspellings, etc. – as well as photos being tagged to specific locations, known as "location tags." With brick-and-mortar brands, up to 40% of all brand-tagged Instagram photos are only being location tagged, and these tend to have a stronger brand signal than hashtags. Again, accessing this location-specific content at scale requires specific third-party solutions.
Next, brands need to monitor Instagram comments for critical keywords. These could be related to a campaign or product launch to measure impact. On a daily basis, however, Instagram comments will surface a broad range of customer issues that can often be tied to specific business locations. Indeed, Instagram has become a critical customer service channel alongside Facebook and Twitter.
Unlike Twitter or Facebook, though, Instagram always includes a photo or video. So if there is a hair in someone's food or a messy bathroom; if employees are behaving inappropriately or the customer experience doesn't live up to the brand promise, an Instagram response means there is photo or video proof. As such, the negative impact on a brand can be magnified tremendously as this content gets shared to Facebook and Twitter.
3. Respond - There are two simple ways to respond to customers via Instagram: liking and commenting on their content.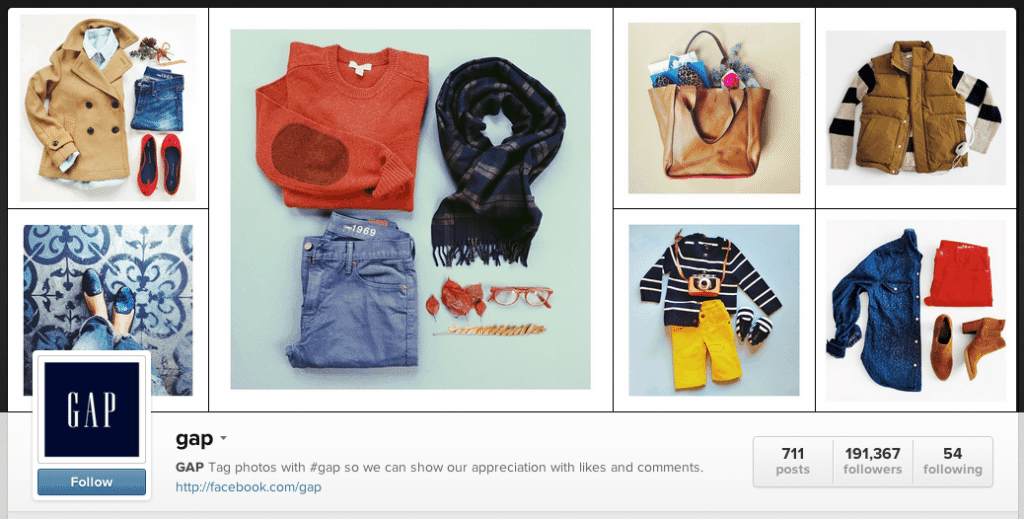 The Instagram "like" is an easy and efficient way to thank customers for sharing and engaging with a brand. More often than not the customer will receive a mobile push notification indicating that that the brand has liked their photo, thus engaging on a one-to-one basis. This also has the effect of growing a brand's Instagram following because tapping on the brand's "like" takes the customer to its profile page. The customer may not have been aware the brand was on Instagram before this.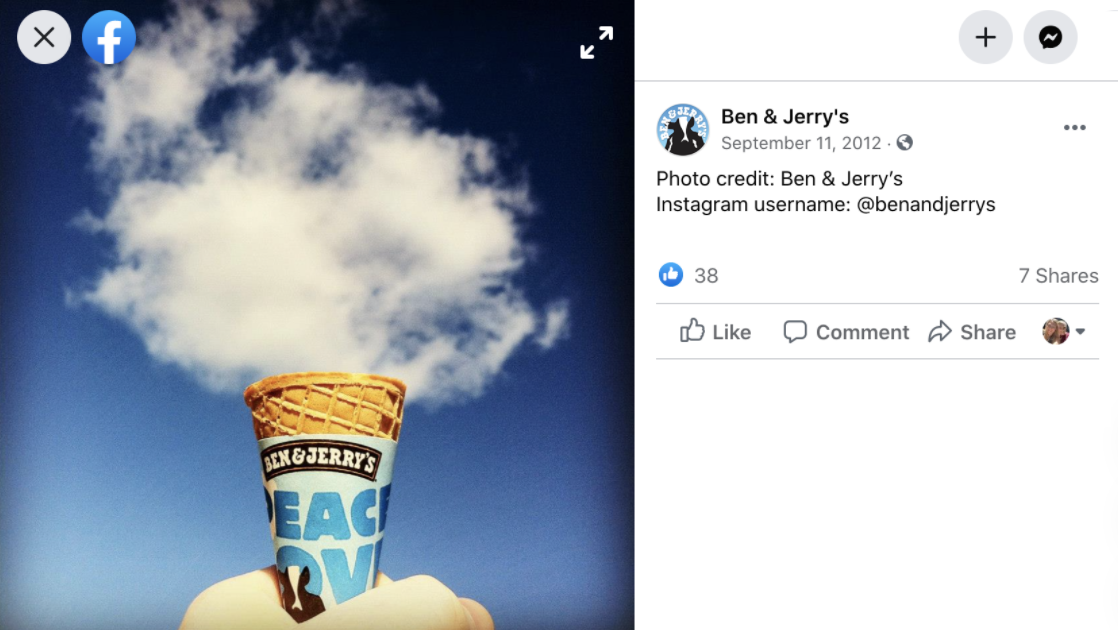 Commenting can also be a way to thank customers. However, this mechanism is best utilized as a customer service channel to address dissatisfied customers and resolve the issues, either within Instagram or through an offline channel. One of the advantages of Instagram is that the conversation on each photo is discrete. Unlike Twitter they are not part of a brand's open content stream. So it's not absolutely necessary to take these conversations offline. Plus, a brand can comment on multiple photos with the same message without coming across as inauthentic.

Summary: By crafting strategies around these three basic principles, brands can maximize the success of Instagram as a scalable and multi-faceted marketing channel that puts customers at the center of the experience.

Brand Profile: Disneyland Resort
In considering using Instagram for marketing locally, Disney Resorts analyzed how its guests were engaging through the channel. The social team found that the quality of the photos far exceeded what they'd seen through other user-generated-content (UGC) channels. Many of the photos were clearly the work of professionals, and even the amateur photographers were producing content worthy of the Disney brand. To put it into Disney terms, it was nothing short of magical.
Disney Resorts also realized it couldn't hope to compete with the combined force and creativity of its highly engaged follower base. To scale an original Instagram strategy of that magnitude would require tremendous resources, and it could never match the authenticity of guests capturing and sharing their Disney experiences in the moment. As such, the Disney social team decided to crowdsource the entire Disneyland Instagram feed from its guests – a 100% user generated content strategy consisting of "re-gramming" or reposting of the best guest photos.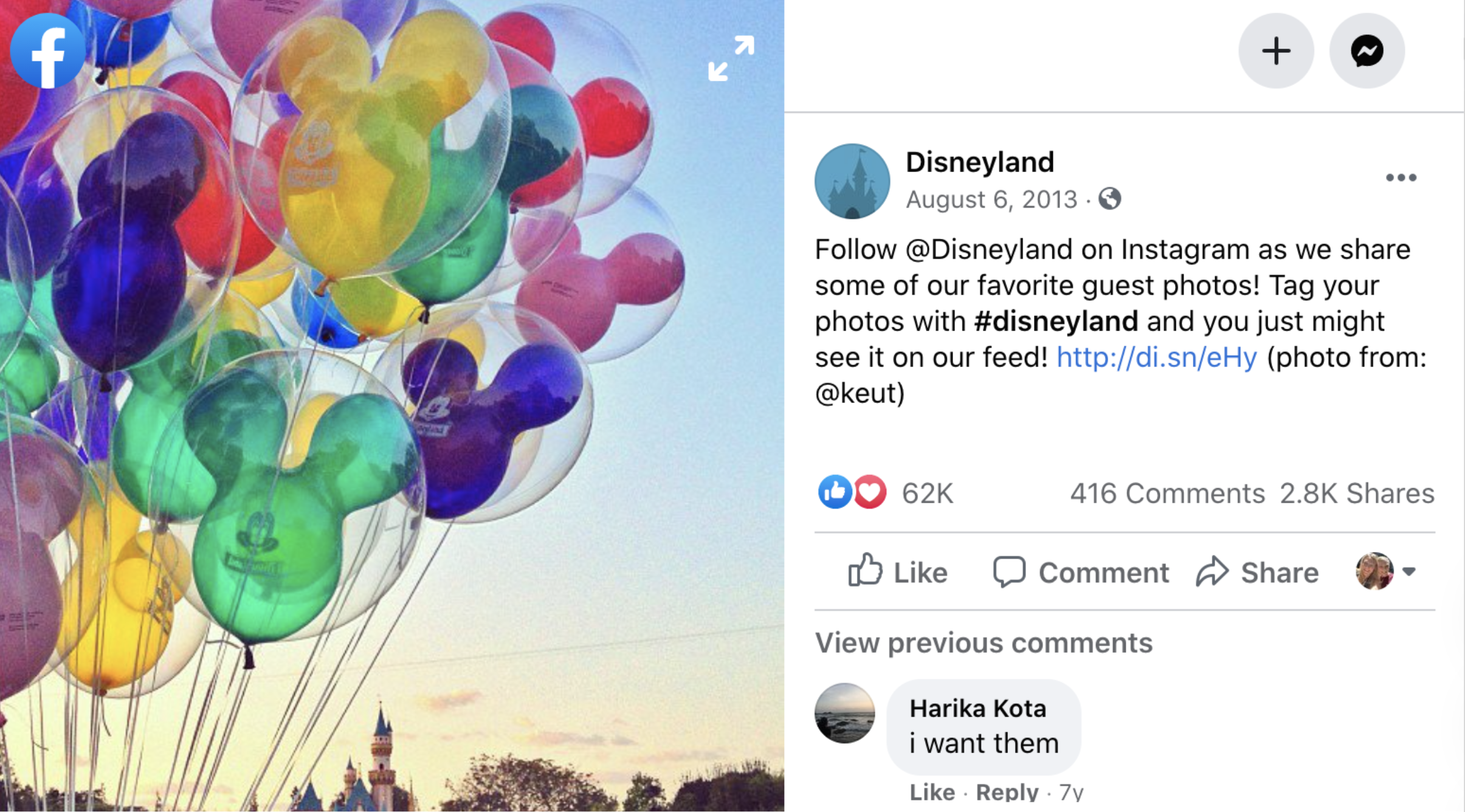 The initial challenge was Disney legal. How could a brand so conscious of trademark issues utilize customer-generated content for its Instagram feed? The answer was simple, actually. They asked guests for permission.
Solution: Disney implemented a clear and efficient approval process that takes place entirely within Instagram. Through the comments, Disney asks for permission to re-gram a guest's photo. When the guest comments back with an explicit confirmation, Disney re-grams the photo with proper attribution.
Disneyland announced the strategy in May on its Facebook Page. At the time, it had fewer than 70,000 Instagram followers. The following day, Disney fans posted more than 13,000 photos with the Disneyland hashtag, a 40% lift from the previous day.
Since then, the Disneyland Instagram audience has grown by 360% to more than 250,000 followers. What's more, the photos posted to the Disneyland Instagram feed receive an average rate of engagement of 10.3%, which is more than twice that of other major brands on Instagram and 10X greater than other social platforms. And yet Disney Resorts has never taken or shared a single original photo.

Brand Profile: Barney's Beanery
Barney's Beanery is an iconic restaurant chain in Los Angeles, California, with locations in West Hollywood, Burbank, Pasadena, Westwood, and Santa Monica. It is open for breakfast, lunch, and dinner. There is also a full bar with countless microbrew beers on tap. The restaurants are decorated with old license plates, hubcaps, street signs, magazine clips, and even a full-sized Harley Davidson chopper. In other words, copious amounts of Instagramable material.
By March of 2013, the restaurant chain had been managing the Instagram channel, together with Facebook, Foursquare, and Twitter, as part of its broader social strategy for nearly a year. Given the quality of the content its customers were producing on Instagram and its unique local dynamics, Barney's wanted to test an Instagram for Marketing program that increased both customer engagement and loyalty. The answer was the Barney's Cash (#barneyscash) rewards program.
Customers were directed to sign up for the program at BarneysCash.com. It asked for their name, email address, Instagram handle, and home street address. After signing up, rewards could be earned as follows:
Step 1: Customers posted Instagram photos at any Barney's Beanery restaurant using the #barneyscash hashtag and earned rewards points.
Step 2: Customers earned bonus rewards points if Barney's Beanery "liked" the photo on Instagram and additional bonus points if the photo was shared to the corresponding Barney's Beanery Facebook page. For Facebook sharing, the photo also had to be location tagged, which is proof of presence. This step mitigated potential gaming of the program.
Step 3: Customers who earned enough rewards points received a $10 Barney's Beanery gift card in the mail.
As a pilot test, Barney's sought to enroll 50 customers in the program using Facebook and Twitter to direct people to the Barney's Cash website. This goal was exceeded by many magnitudes.
What wasn't entirely expected was that customers would share photos of the gift cards themselves. This generated additional engagement and sharing. Plus, it offered proof that the overarching objective had been achieved: reinforcing and strengthening the emotional connection customers have with the Barney's Beanery brand, which has a direct impact on loyalty.

Over the past year, Instagram has become the most important social channel for Barney's Beanery. Our customers tend to be in their 20s and 30s, and this demo seems more engaged on Instagram compared to Facebook and Twitter, although we manage all of them. The Barney's Cash rewards pilot showed how flexible Instagram can be as a marketing channel.
Conclusion

Digital marketing is now a visual medium. It is driven by photos and videos. Whether being consumed through PCs, tablets, or smartphones, visual content is driving the bulk of consumer engagement, and consumers are playing a vital role in producing and distributing it. At the center of this trend is Instagram, a mobile-first platform built for the creation and consumption of visual content.
Instagram has now achieved significant scale. Growth is accelerating. And the underlying infrastructure that powers Instagram — smartphones — is becoming more robust and dynamic with every new product cycle. The possibilities for innovation are limitless. But first marketers need to become familiar with the medium itself. Early investments will earn huge returns in the form of competitive advantage as the platform matures and integrates new ways to reach and influence a brand's target audience.
As 2013 comes to a close, marketers should be thinking about 2014 as the year of the Instagram for marketing locally and how this visual medium can drive not only customer engagement but quantifiable business results.