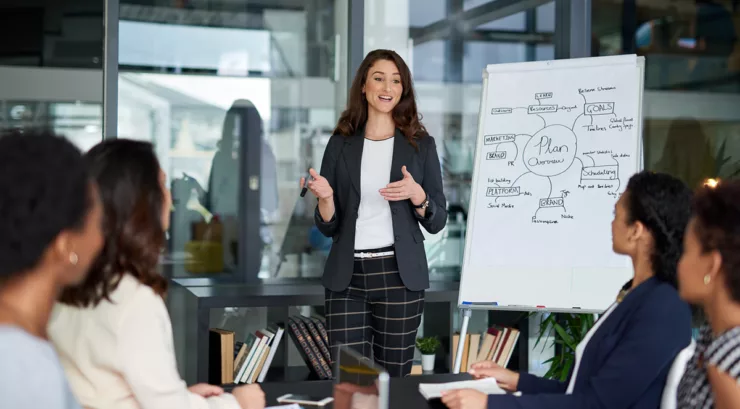 Blog
How To Run Cost-Effective Mobile Marketing - Part 1
Most marketers think more budget = more results.
Truth is, no marketing budget is big enough to accomplish everything.
Managing ad campaigns and responding to customers on social' not to mention everything in between' costs a lot of time and money. You can expand on this with minimal additional cost or time by marketing locally.
If you have brick and mortar locations, you don't need millions to get more marketing visibility.
Instead of focusing on your brand, make each location work for you on mobile. Mobile is where consumers are looking for the next place to eat, shop or visit, and there's no way to get more visibility on mobile than through the digital assets of your brick and mortar locations.
Most businesses are failing to capitalize on the goldmine that is "community marketing". This series will expose how free or cost-effective, local marketing strategies can multiply your reach, double your engagement and maximize your social media ROI.

Why Local Matters
Local marketing matters more than ever before, far surpassing national content. Radio station NPR tested this with local contrasted to country-wide content. They found that users who saw local stories were twice as likely to return to the site, and that local content performed better at retaining a new audience. Additionally, through our analysis of 50 clients and over 400 million impressions, we determined that 85% of consumer interactions occur on location specific assets (pages, reviews, maps) due to the dominance of mobile.
What's more, 50% of consumers who conducted a local search on their smartphone visited a store within a day and 78% of local searches result in offline purchases.
We know for sure that local searches drive purchases. You have a lot to gain by shifting focus from national to local.
What We'll Cover
Do a Google search for free marketing and you'll get thousands of pages of sites telling you how to market for free. But, none of these sites are targeted to the unique challenge that is multi-location marketing. With this series, you'll get detailed, actionable insights on how to boost your reach and engagement across all locations, and measure it all through smart methods of attribution.
Part 1: Reach. Increase the number of people who see your brand. Digital marketing strategies aimed at local communities will dramatically increase the number of people who are exposed to' and know about' your locations.
Part 2: Engagement. Increase the chance that consumers perform a desired action. Local-focused digital content is proven to see higher engagement. You'll see more clicks, more shares, and more traffic.
Part 3: Attribution. Measure ROI by attributing actions to outcomes. Half the marketing battle is knowing where your sales come from. Local digital marketing is easy to attribute to its source, so you'll know just how well your campaigns are performing.
With that covered, let's get to today's topic!
Quadruple Your Reach with Local Digital Marketing
Marketing is more powerful when served to a local audience.
Just think about it. Nearly everything customers search for online can be found locally. Where to eat for dinner? What to do with the kids? Where to buy a birthday gift?
How you leverage this is crucial to your brand's growth. Unfortunately not all your locations get in front of online searchers because they lack reach.
Local marketing is 5X more impactful on consumer engagement than brand marketing on a national scale. When you promote local activities and events, boost posts locally, and complete your online profiles, you'll be well on your way to maximizing your reach with free, local marketing.
Engage Your Local Community
The first step to generating high quality, earned media is to maximize the number of consumers who know about you. You have several tools in your arsenal to increase your local reach.
Promote local activity. On Facebook, incentivize customers to check-in to your locations with coupons or price reduction promotions. When customers check in to your business, their friends and wider network will see that activity. Bonus points if your customers check-in and leave a sparkling review, showing the social proof that your establishment is worth visiting.
Host local events. Hosting location-specific events like tasting parties, insider reveals, and store openings is another way to grow your reach. These events will spark online conversations in the lead-up, and promote your business for free when friends report that they are planning to attend an in-store event.
Boost local posts. While not a free option, you can boost your posts for very little and gain a substantial reach to local audiences. Facebook, Instagram and Twitter allow extensive targeting options so you can ensure your ads get in front of your local target audiences. Boosted posts also offer a more authentic look than full-out ads, since these blend seamlessly into users' feeds. These boosted posts will broaden your reach for small change.
Strengthen Your SEO. Being easily found in search engines is a simple way to broaden your reach. Make sure your website and local pages are optimized with pertinent keywords and up-to-date business information. This will be picked up by search engines when users look for local businesses, so make sure the information returned is correct!
Complete your profile. Make sure your location addresses are current and complete on Facebook. Most customers who access your profile do so looking for specific information like your phone number or address. Put this information there for users to find easily! On Instagram and Twitter, make sure your city and state is mentioned in your profile so that interested customers will know how and where to find you.


Mobile is the Key to Real World Success
A world renowned retailer in the children's entertainment space has seen a dramatic increase in awareness with local marketing strategies.
Using MomentFeed's Social Media Management tool, their marketing team was able to understand how local Facebook pages could drastically increase social reach. When posting to local communities, fans are more likely to see each post as interesting and engage with it in some way.
This immediate local engagement signals to Facebook that the post is relevant, which prompts the algorithm to show the post to more people. By leveraging their local Facebook pages in this way, this retailer reached 77% more fans than if they were marketing through the overarching brand.
Local marketing proves that you don't need a sky-high budget to nearly double the number of consumers who see your content.
A localized strategy pays dividends without any additional budget. Now, that's an investment worth banking on!
Stay tuned next week for Part Two of the Free Marketing Series and learn how you can increase engagement across all of your channels with free marketing strategies.