Uberall elevates Anja Popp to Chief People Officer, appoints Gordon Andrade VP, Brand Marketing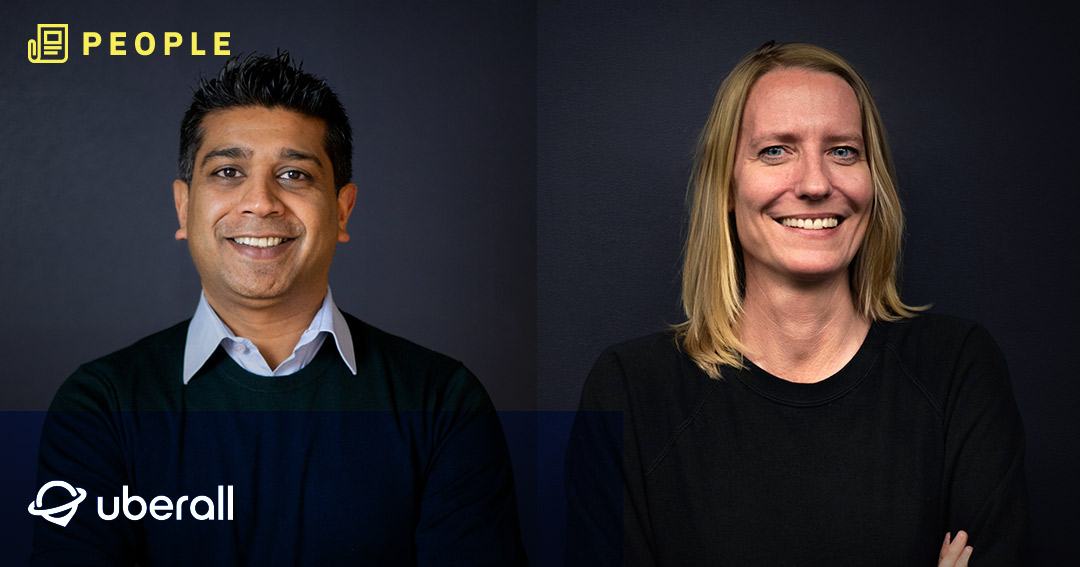 New roles reflect company growth, commitment to market leadership.
SAN FRANCISCO, CA (April 13, 2021) - Uberall, the leading provider of 'Near Me' Brand Experience (NMBX) marketing solutions, today announced the appointment of Anja Popp to the role of Chief People Officer and welcomes Gordon Andrade as VP Brand Marketing. With nearly 10 years of helping enterprises deliver better local customer experiences, Uberall is entering a new phase of growth as Near-Me searches skyrocket 100% year-over-year.
These roles further strengthen Uberall's leadership team and support the company's rapid expansion, which was 30% in 2020. By placing HR in the C-suite, Uberall is affirming its position as a "people first" company, emphasizing HR's importance in managing talent, company culture and strategic planning.
"With the number of candidates at Uberall increasing by almost 65% from 2019 to 2020, we are delighted to welcome Gordon to the management team and have Anja join the C-Suite at this exciting stage of the company's development," said Florian Hübner, CEO and co-founder of Uberall. "Gordon has a proven track record of building global brands, and Anja has consistently demonstrated her excellence in human resources over the past three years. Both new hires will help advance our position as the leading NMBX marketing solution and solidify our position as a dynamic global brand,"
Anja Popp joined Uberall in 2019 as VP Human Resources. In her new role, she will be responsible for recruitment, policy development and innovation to improve team performance.
"Uberall's strong company reputation means that we're attracting more and more highly-qualified candidates from all over the world, with more than 40 different nationalities already represented on our teams," said Popp. "I intend to continue this trend, and will work hard to maintain Uberall's high employee satisfaction and high-performing company culture," said Anja.
Gordon Andrade is joining Uberall as VP, Brand Marketing. He will be responsible for evolving Uberall's brand and elevating its profile in established and new markets. For more than 20 years, Gordon has helped rising and challenger brands establish themselves in high growth markets. After four years at DDB in Kuwait and India, he joined Al Salam Bank Bahrain as Head of Marketing and Corporate Communications and later served as GM of marketing agency Elfinale.
"I look forward to working in close collaboration with Uberall's experienced and creative leadership team to build Uberall's overall brand strategy, and further strengthen awareness and market position as our global growth continues to accelerate," said Gordon.


About Uberall, Inc.
Uberall enables SMB and enterprise resellers to deliver a memorable 'Near Me' Customer Experience for customers, along every step of today's consumer journey — from online interactions to offline sales. Resellers can establish new, powerful revenue streams by helping clients stand out in a highly fragmented online space and giving consumers a seamless digital to brick and mortar experience. Uberall solutions enable businesses to easily manage search and discovery, engagement and conversion in real-time on all online platforms — mobile, voice and desktop — across websites, mobile apps, store locators, search engines, maps, social platforms and advertising networks. Uberall is headquartered in Berlin, with additional offices in Paris, London, Amsterdam, San Francisco, Detroit, Montreal. Its clients include Fortune 500 companies and industry leaders from all over the world.
Learn more at https://uberall.com.