Apple Maps
Add All Your Brand's Locations to Apple Maps
When it comes to building a strong online presence, don't discount the power of Apple Maps to influence local SEO results.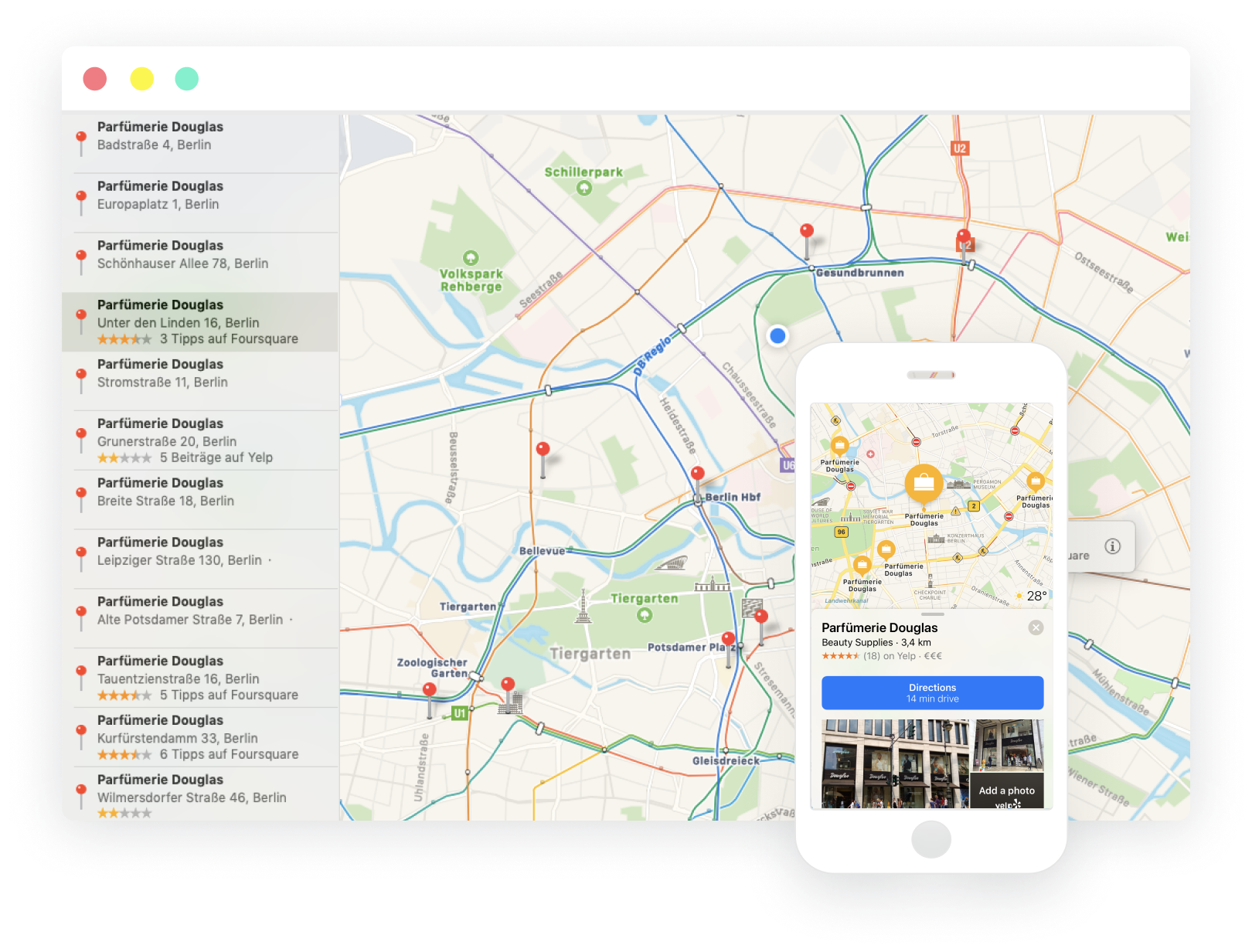 Apple Maps is not only the default map service for iPhone and iOS users, but also includes a "Nearby" feature, which gives your prospective customers options near them when they are looking for your restaurant, café or retail location.
Uberall is a trusted Apple Maps partner, which means we can send all your data to Apple Maps directly (otherwise Apple Maps will only accept location data directly from businesses with at least 10,000 locations). When it comes to voice search, the seamless integration of Apple Maps and Siri makes local "near me" searches more important than ever.
You can optimise your keywords to attract iOS users, so that when someone asks, "Hey, Siri, where's the best place to do business near me?" they'll be driven to your brand's location with the utmost precision that Apple is known for.
Contact us today to unlock the power of Apple Maps on your online presence.