How Financial Services Increase Trust and Win New Customers with Digital Marketing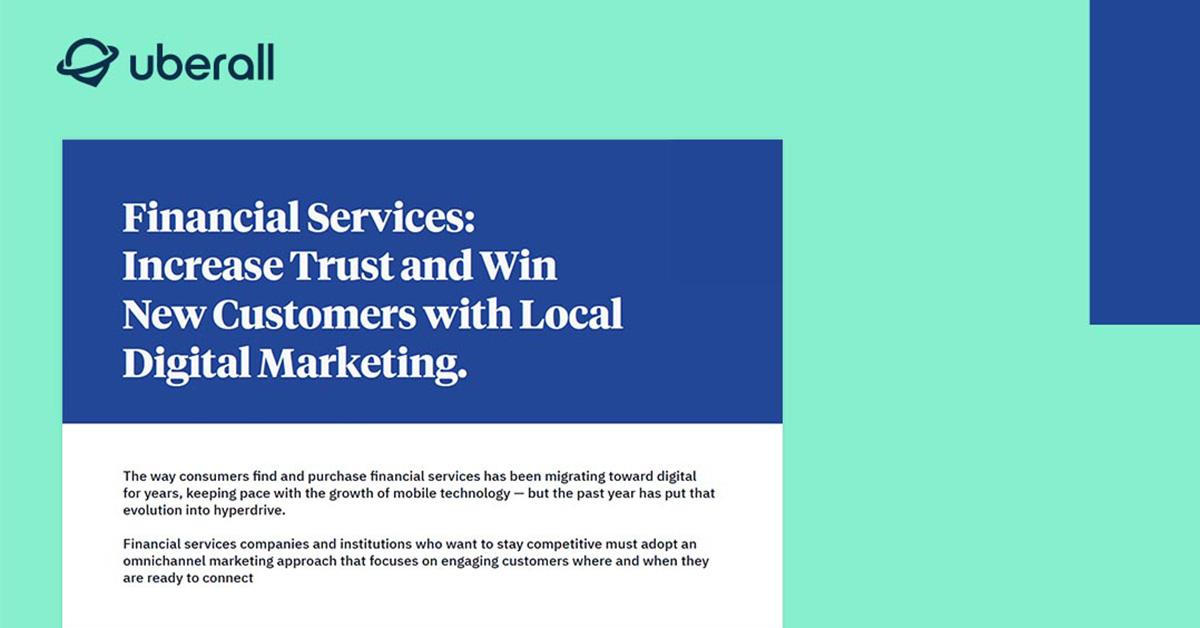 The way consumers find and purchase financial services has been migrating toward digital for years, keeping pace with the growth of mobile technology — but the past year has put that evolution into hyperdrive.
Financial services companies and institutions who want to stay competitive must adopt an omnichannel marketing approach that focuses on engaging customers where and when they are ready to connect.
Download the complete infographic here:
How consumers look for banks, lenders, insurers, tax preparation, and other financial advisors is now a story that begins with mobile search and online reviews. This is true even when they intend to head into a local branch or office to transact business.
For example:
It is critical to engage consumers where they are looking, including key online directories and sites such as Google My Business or Yelp, where they can read reviews, click-to-call a branch, and even schedule appointments.
According to Salesforce.com, 87% of financial services marketers say that adopting or refining strategies around the customer journey is a priority for them.
56% of financial services marketers are engaging customers in real-time, across one or more marketing channels — giving them an edge over their competition.
Engaging early also helps institutions win the trust of consumers — particularly critical in financial services, where trust has fallen 5% since 2019.
Digital engagement between consumers and financial brands is growing — in part due to the pandemic shutdowns. Our data shows that between 2019 and today, interactions with financial services on GMB rose more than 30%. This includes clicks on websites, clicks to call, and clicks for driving directions.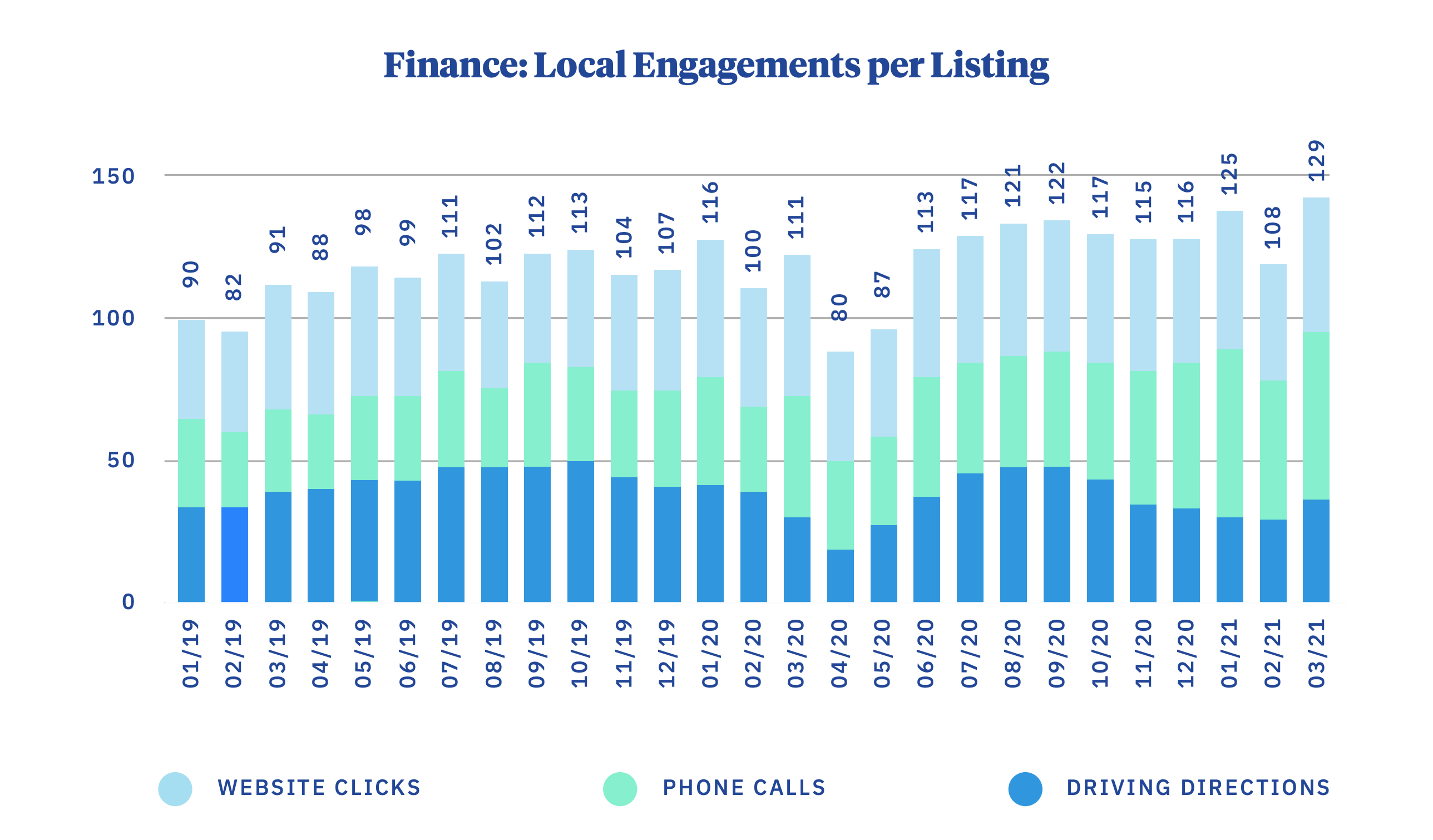 Here are three actions financial services providers can take to earn and retain the attention of consumers looking for nearby services:
1. Be everywhere consumers are looking
It is vital to be sure that your locations show up when customers look for financial services nearby. Boost your visibility by ensuring that your information is listed, correct, and current on all relevant directories, maps, and apps — without inconsistencies, duplicates, or other formatting issues that could impact search results.
2. Engage with your customers online and show that you care
It's not enough to simply be listed. Your directories and pages should engage with potential customers, helping them kick off their customer journey. Offer directions, click-to-call links, online appointment booking, and other ways to engage. You can also publish content with local flavor to pages and social channels, boosting your SEO and winning consumers' trust while they are making critical decisions.
3. Apply high-touch relationship management to your online reputation
Win trust and customers by paying attention to and responding to online reviews and ratings. Studies show 84% of people trust online reviews as much as a recommendation from a friend, and our own research has shown that companies that go from just a 4.3 to a 4.4 rating see an average 25% increase in their conversion rates.
Looking for more information on establishing a strong 'near me' brand to attract and win local customers? Set up a call with an Uberall expert to talk about your consumer journey and how we can help.