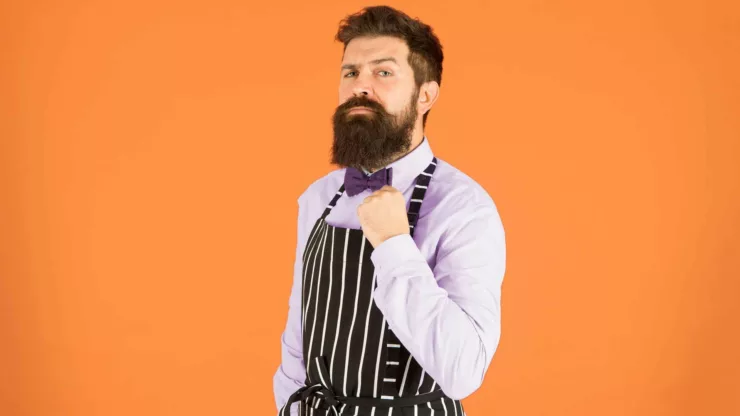 Blog
With Olo and Uberall, Enjoy Next-Level Digital Marketing for Restaurants
Pop quiz: What's the secret ingredient in a successful restaurant marketing strategy? If you answered Olo, then you're right on the money!
In case you didn't already know, Olo is an online ordering software that's a staple for many multi-location restaurants in the US. Why's this important? Online orders now make up a significant portion of restaurant business today—over the last seven years, online ordering has grown more than three times faster than sit-down dining.
As a result, platforms like DoorDash and UberEats have quickly become the backbone of the new restaurant industry. But as you explore digital marketing for restaurants, how can you position your business to capitalize on the online ordering frenzy?

What Is Olo?
Olo is a platform that assists 600+ businesses in scaling online takeout and delivery. With its feature offerings and hundreds of integrations, Olo aims to help its customers:
Increase direct sales through its ordering app.

Enable delivery at scale through a network that covers 99.9% of the US.

Simplify payment processes and reduce fraud.

Use data to unlock full customer lifetime value.

Manage front-of-house bookings.
Why Use Online Ordering Software?
It's simple: The restaurant industry runs on Olo. Most of your competitors are probably using this online ordering software, and you don't want to risk falling behind.
Olo puts your menu data, opening hours, and other location information on food delivery apps like DoorDash. Then, with a tool like Uberall CoreX, you can distribute this same data across the most important online ordering platforms. That's a key part of boosting your ranking in search and attracting more hungry diners, since 75% of consumers will view online restaurant menus before trying a new location.
Syncing this information is a critical part of managing your local digital restaurant marketing strategy, but we all know it's a huge hassle to do so manually—no thanks!
The Olo Recipe for Success
Spurred on by the pandemic, online ordering has become a massive player on the restaurant scene.
Recognize that a large portion of your customer base prioritizes online ordering, so it's in your best interest to make the experience easy for them (and for you, by making the process as efficient as possible).
Plus, in a post-pandemic world, customers need to be able to engage with your business on their platform of choice. Everyone has a different favorite, whether they're a loyal Google user or a faithful GrubHub subscriber. Whatever floats their boat, it's your job to be there and be visible. But keeping up with it all can seem impossible without a little automated help.

Make Olo Work Harder For You
We'll let you in on a little secret 🤫: There's a way to take Olo even further. That's right—you're already entering all your location data into Olo, and we want it to go the extra mile.
That's why Uberall CoreX has an integration with Olo. Via API, it pulls your location data and publishes on all the online directories imaginable (125+ across the globe, to be exact). This allows you to use verified, up-to-date data when managing digital marketing for restaurants. Specifically, it affects:
Listings on Google, Apple, Yelp, Tripadvisor, etc.

Direct messages on Facebook Messenger, Google Business Messages and your website.

Local Pages on your website.

Reviews and Local Social.
For your business, these capabilities mean you can reach more customers, engage with and convert them, and show your offerings to the world. 🌎

Pictured above: Screenshot of part of a menu in CoreX's Content Collections
Our seamless integration frees up your time and energy to focus on things that can't be automated, like optimizing images or responding to reviews—the things that will take your restaurant above and beyond. Digital marketing for restaurants has never been easier.
The best part? The Olo integration is free of charge for all Uberall CoreX users. To learn more or request an integration setup, get in touch with your Customer Success Manager today.
And if you're not (yet) a CoreX user, you can fill out this form to request a demo and learn what we're all about.