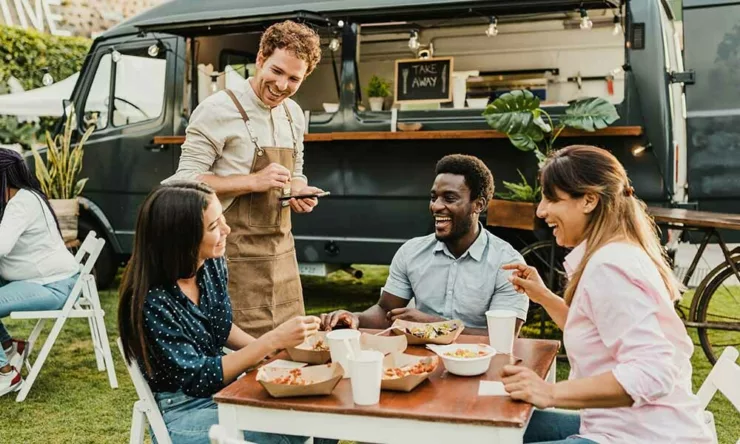 Blogs
New Consumer Behaviour: 82% Will Shop Locally After COVID, However …
During COVID, the world embraced ecommerce. But there also was parallel interest in supporting local businesses and preserving the integrity of their communities. While these two developments appear to be contradictory, we asked consumers whether they still want to shop locally. Their answer was "Yes, but …"
The data presented here are part of our new, comprehensive report called The New Face of Local, which describes how the pandemic accelerated the consumer journey to become more hybrid. You can download the full report here.
For this survey, we spoke to more than 4,000 consumers worldwide – 1,000 each in France, Germany, the UK, and the US – asking them about their shopping preferences. Particularly, we were interested in finding out more about whether they used services that bridged the gap between ecommerce and the local sphere.

Over Two-Thirds in Favor of Local Shopping
When we asked consumers what best describes their shopping behavior, 29% signaled they are agnostic toward buying online or offline as long as they get better product quality or a better price. The rest (71%) were willing to shop locally, with 37% even doing so when it was more expensive or less convenient. Only 14% say they buy online for the sake of convenience although they'd rather shop in a store.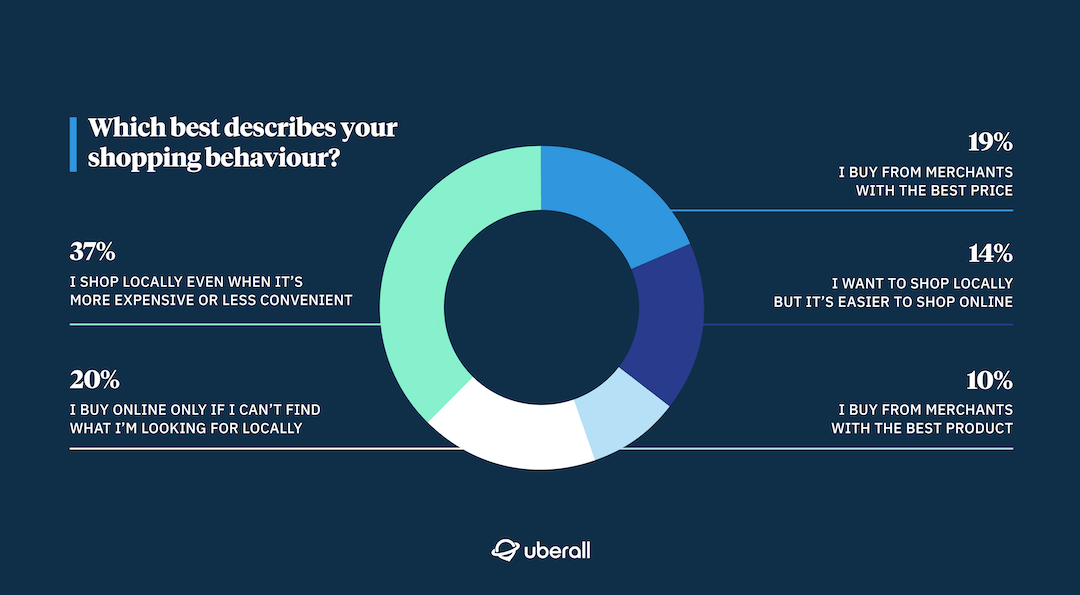 The answers indicate a strong preference for local experiences. However, they do not deliver a clear message that the majority of consumers exclusively shop offline: In sum, 63% of consumers would potentially use ecommerce.
But …

Get access to rich insights on changing consumer behavior post-Pandemic in our report 'New Face of Local'
In-Store Experience Is Essential for Consumers
Still, even when consumers buy something online, they would consider the local store as an essential part of their shopping experience. Only 17% of consumers prefer to research and buy products online, exclusively. 74% are hybrid now as they have a shopping preference that includes the local store at one point or another: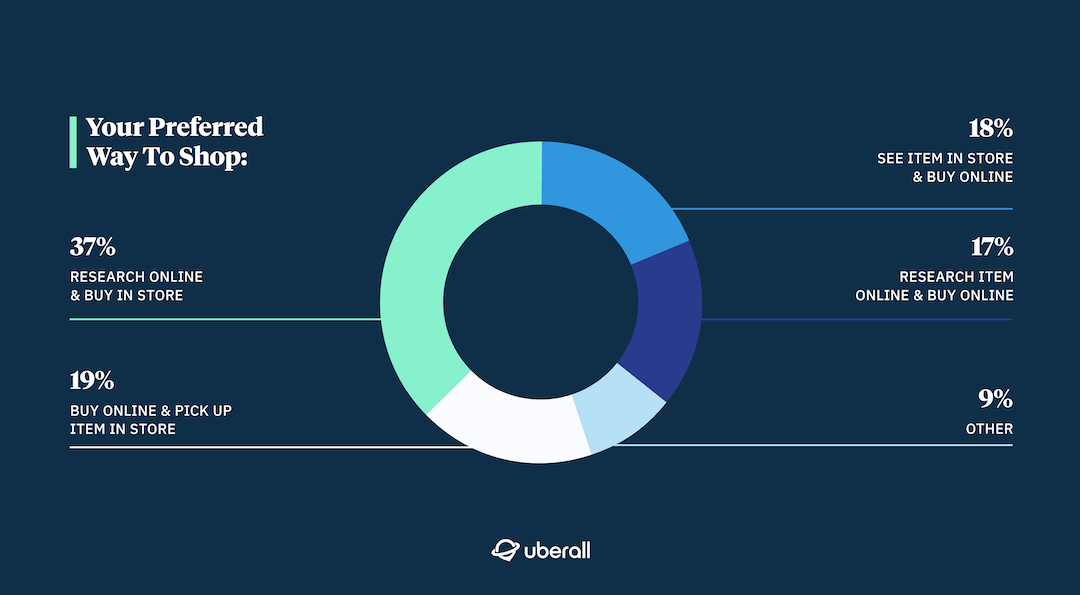 The data suggests that consumers want a real-life experience – in many cases this can only be fulfilled by the store. This is even valid for online purchases with every third consumer being in favor of the ability to return an item directly to the store.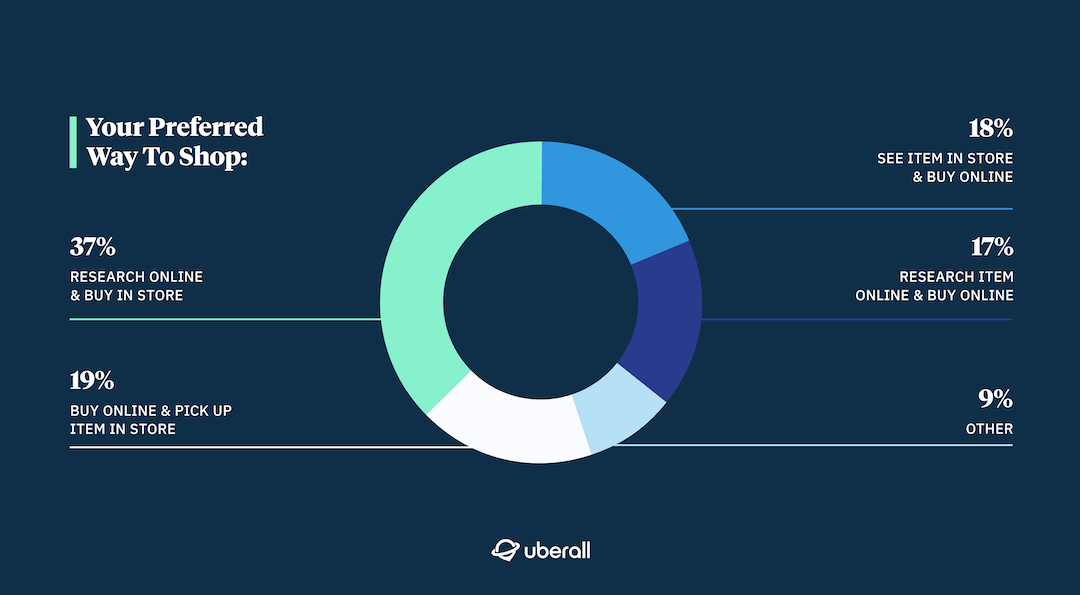 What Will Consumers Do After the Pandemic?
Many marketers already expected that most consumers have been craving for real-life experiences during the pandemic and will go back to shopping locally again.
Consumers confirmed this prediction in our survey with an overall 82% of them indicating they will or might shop locally in some way after the pandemic. 43% plan to do most of their shopping in stores, while 33% will be more flexible and make their purchasing decision based on price, availability, and convenience. Only 6% aren't sure about their future preferences.
One of every fifth of consumers (19%) plans to do most of their shopping online.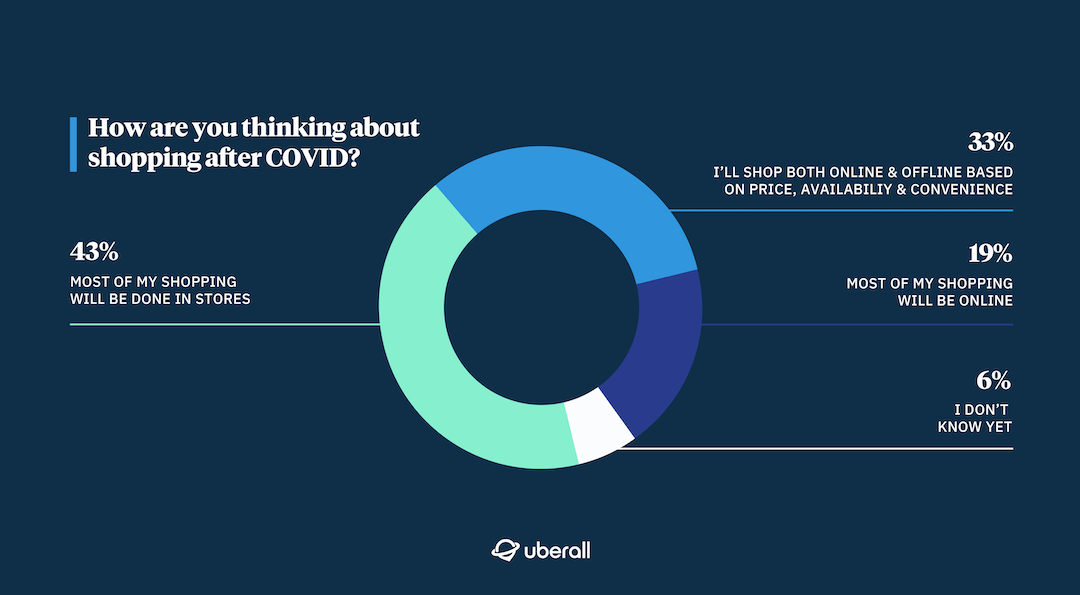 Businesses Need to Respond to the Omnichannel Journey
… and that means that they need to take care of their customer's needs:
A majority of consumers want a local shopping experience but would also potentially shop online. At the same time, they expect hybrid services like click-and-collect or the possibility to return an item that they bought online to a store.
These new expectations are the legacy of the digitalization of the past years that has intensified during the pandemic. As a consequence, businesses need to make themselves available online, offline, and "in-between" to not miss out on these omnichannel consumers.
So how can businesses embrace this new era?
In our new report The New Face of Local, you'll find more customer insights next to performance data that we exclusively accessed through our database. We also spoke to various marketing experts (from Moz, SOCi, Thalia, and more) who shared their experiences and tips. You can download the report here. Happy reading!
Ace your hybrid marketing with tips from our experts. Get in touch!