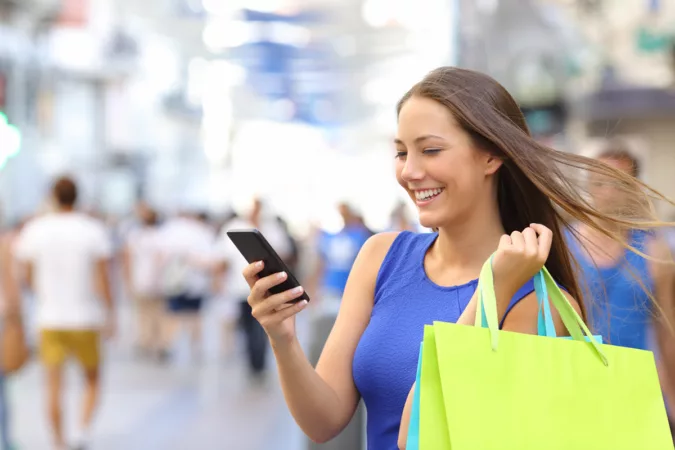 Blog
Need Your Mobile Presence to Pack a Punch? Go Local!
With the dominance of mobile, 85% of consumer interactions are happening on location-specific pages. Does your marketing strategy align with the data?
As a trusted partner of Google, Facebook, Yelp, Apple Maps, Bing, Instagram, Waze, and Snapchat, MomentFeed has exclusive insight into what works - and what doesn't - for brands trying to influence customers on mobile.
MomentFeed gathered six months of data from 50 clients* to analyze the state of the mobile customer experience for multi-location brands and the results were conclusive. So what did we find?
Mobile influences 56% of all offline sales – and that percentage is growing! Brands that want to be mobile-first in a mobile-obsessed world must have a local-focused strategy.
After all our analysis, we found three strategies to be critical:
Be Local: Local advertising has 5x the impact of brand.
Be Everywhere: Each network has something important to offer.
Be Accurate: It means much more than location coordinates.
In this first installment of what you need to know to knock it out of the park, let's look at why being local is so important to your customers and bottom line.

Be Local: Local Has 5x The Impact of Brand
As we aggregated data across all businesses, we found that an astonishing 84.8% of all consumer impressions (when an ad or other digital media appears on a consumer's screen) happen on assets that represent individual stores - think Local Facebook pages or Google Maps.

That leaves just 15.2% of impressions happening on brand or corporate assets - including the brand's own website.
This means that 85% of total consumer engagement is happening on local pages - NOT on your corporate website.
These stats are new for the marketing world that is adapting to a mobile-frenzied market, and they are often surprising to even big-name brands.
Check it out: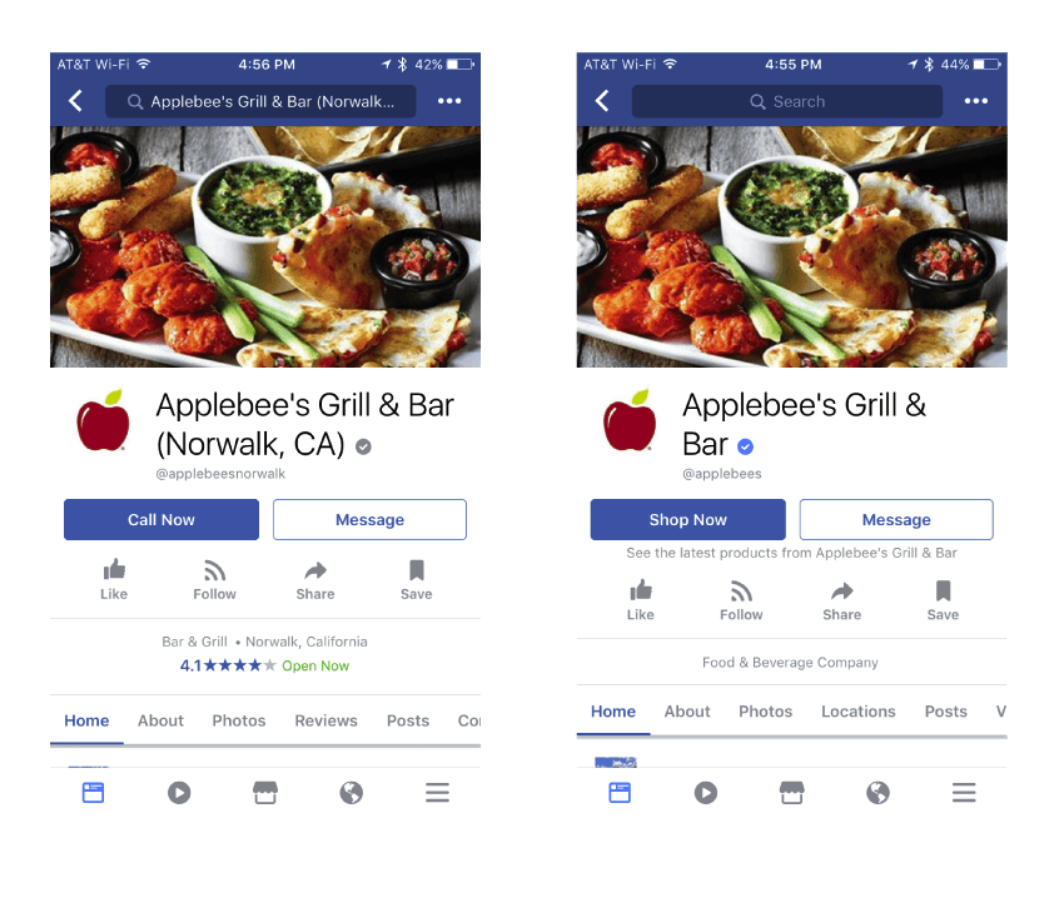 Consumers demand relevance. The Facebook local page has reviews, ratings, location info, click-to-call, and hours for this particular California store, engaging potential customers right in the moment of decision.
Customer Expectations and Priorities
There is a huge trend in location-based assets, and consumers are the ones driving this shift to the location-specific information most relevant to them.
We were able to analyze and rank consumer expectations and priorities by tracking where potential customers are coming into contact with store and brand information on mobile devices. Here is what we found: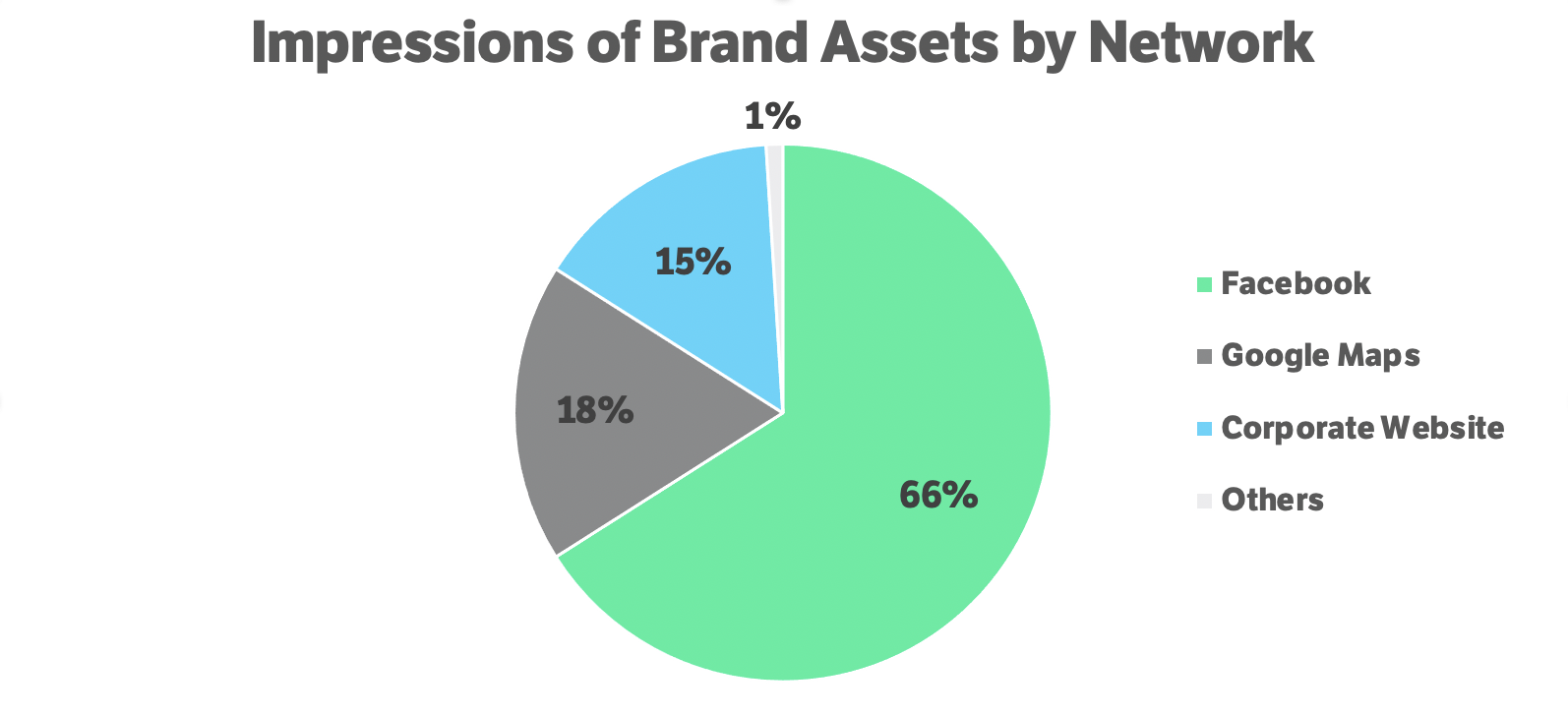 So what do customers want?
Info on Facebook about the locations nearest them: 66% of consumers' impressions happen on Facebook and 96% of those impressions take place on location-based pages.
Directions to their nearest store: Google Maps views make up 18% of overall impressions.
Brand-level information: After the first two needs are met, customers may want brand website information, as shown by 15% of overall impressions. (But heads up! This percentage includes local store location pages on brand sites!)
Applying Local to the Mobile Customer Journey
We've all taken the mobile customer journey:


As we can see in the chart breaking down customers' impressions, they first discover and engage with your brand through local social media pages, checking out what others say, ratings, menus, local events, and more. Then they want to take the next step and visit the location for themselves.
Though many use Google Maps for this second step, it also encompasses 20% of corporate website visits. These visits are to location-specific sections of the corporate site, such as location landing pages and location map views.
Obviously, customers care more about how to get to your location than they do about overarching corporate messages.
And while Bing only has less than 1% of share on page views, don't discount it!
Bing is underreported: it powers Yahoo Search as well as third-party technologies that make recommendations such as Amazon's Alexa. We fully expect Bing's relevance and market share to continue to grow, as 1 in 3 searches in the US is now taking place on Bing.
Facebook Local Pages were introduced just two years ago, and multi-location brands need to embrace them now to be successful: the only way to get significant exposure on mobile is to leverage local assets.
Drop the traditional marketing strategy - instead prioritize engaging consumers through digital local assets, with a secondary focus on national brand advertising.


Strategy: Maintain an Active, Location-Based Social Media Strategy
Yes, the work needed to customize each location for authentic customer engagement can feel daunting. However, with tools designed to facilitate neighborhood campaigns, customization can be done relatively easily AND without additional resources.

But how?
Post dynamic, location-specific copy.
Consumers care most about places near where they live and work because it's easiest for them to engage with your brand at these locations. So take advantage of Local Facebook pages, the single most trafficked source for multi-location brands.
Make the content specific to your location and community's needs, interests, and events.
Publish user-generated content.
Consumers want to hear what others have to say when they're considering a purchase and they want to feel influential when they post, comment and ask questions about their local store.
Use customer reviews, comments and likes to your advantage! User-generated content published on location pages is 20% more influential and 30% more memorable than anything the brand or store writes.

Local Drives the Bottom Line
No matter your industry, your local mobile strategy is critical: with 85% of your consumer interactions happening on local pages, your bottom line depends on it.

Ready for more tips on how to make your mobile presence a game changer? Keep an eye out for an upcoming blog post on the importance of being on all the networks – location-specific information on Local Facebook pages and Google Maps are only the first steps to mastering mobile in your industry.
Want a deeper look at the data? For info specific to your multi-location brand, speak with a MomentFeed expert now.
*Based on the analysis of anonymized and aggregated engagement data from more than 50 clients from October 2016 through April 2017.