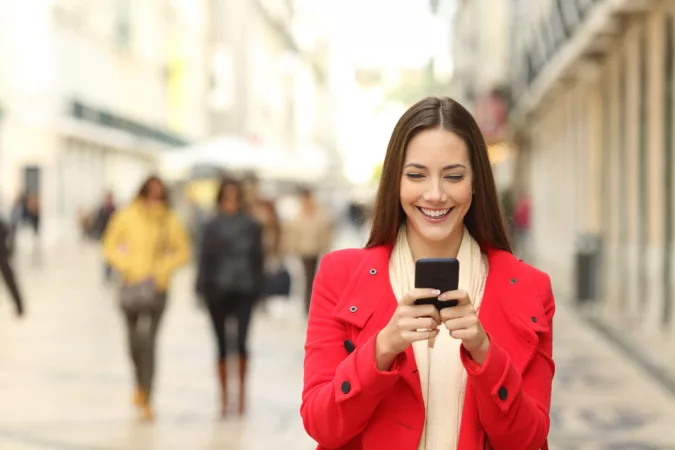 Blog
Mobile Visibility: Your Ticket to Drive More Foot Traffic
Imagine that you head the marketing for a sandwich brand with 120 individual shops. It's your job to make sure that Sandy's Subs is the go-to choice for consumers. You want your nearest location to be the #1 recommended result when consumers are looking for somewhere to eat on their digital devices – using Google Search, Siri, Apple Maps or Yelp.
That is mobile visibility (having your brand recommended the most for every nearby consumer). And marketers crave it, for good reason.
Now if someone does a Google search for "Where's the nearest Sandy's Subs" it's easy to make sure you're in those top results. But what if they ask Siri, "Where can I get a great vegetarian sandwich"? Will you still be in the top 3 choices? Are you even sure you know what it takes to make the list?
Check a few of your stores' online profiles. Each location must have:
A great digital social presence
Active management of the location's information and media on Yelp, Google, Apple Maps, and dozens to hundreds of other directories and internet services
Online engagement with customers, and responses to reviews (preferably from the person in charge of the location)
Optimization of digital descriptions, keywords, attributes, categories and menus to ensure "vegetarian sandwiches" (for instance) is a recognized product for each store
Here's the scary truth:
Mom-and-Pop shops are consistently winning those recommendations because – let's get real for a minute – they are more actively managing the information required for mobile visibility for each of their locations.
You may be managing the overarching brand message, but are you carrying that through to each and every location too?
Your many shops give you a few huge advantages – brand consistency and economies of scale – but they also make it more challenging to make sure the necessary work is being done for each and every one of your locations. And this location-specific approach is critical if you want to make sure each shop comes up in the results when nearby consumers are looking for the products and services you offer.
So what is a marketer to do?
We thought you'd never ask!
We've identified eight factors that have the greatest impact on mobile visibility – if you focus your efforts in these eight areas, you can expect to see big results. You could even rocket your mobile visibility 90% to 200% or more within six to nine months.
What are these eight magic factors?
Location data accuracy
Completeness
Distribution
Consistency
Authority
Consumer validation
Consumer engagement
Reach
Here's a glimpse into a few of these factors:

Location Data Accuracy
This is the best place to start. We review data for tens of thousands of client locations each year, and 94% of the latest 20,000 had inaccuracies. 94%! The fact is that you've got inaccurate data just like everyone else. It's time to address it rather than hide from it.
Right now your location data is likely stored in any number of spreadsheets. You'll need 70 to 80 pieces of information for EACH of your locations to complete a business profile, and spreadsheets just aren't going to cut it. Your data should be centralized in a single data warehouse, which will make your data management easier over time, rather than more challenging as you add locations.
Centralizing data also makes it easier to match USPS address formatting, verify phone numbers and make sure each location's geocodes are correct (which ensures customers are being led directly to your front door). The final step should be to verify your data – because it's the only way to guarantee you're distributing data that's actually 100% accurate.

Completeness
Put your Sandy Subs hat back on for a second. When people are hungry, they're not just typing in "Where's Sandy's Subs?" (most of the time anyway). They're using their mobile phones to find a sandwich place near them that's group-friendly, has a gluten-free veggie sandwich, and has free WiFi. Are you providing them those details? You better be if you want them coming through your doors!

Distribution
Only after you've centralized, cleaned up, verified and completed your information are you ready to start distributing your data – and did you know that there are over 300 online services, websites, mobile apps, directories, navigation systems, and social media networks that need accurate location data?
If you've left your data in spreadsheets, there is simply no way to manually update and create listings on all those networks for each of your locations.
Mobile Visibility = More In-Store Sales
Again, this is only a peek at a few of the 8 visibility factors we've identified. If you really want consumers to find your nearest location in their moments of decision you need to paying attention to location data accuracy, completeness, and distribution – as we've discussed – in addition to consistency, authority, consumer validation, consumer engagement and reach.
Managing all of these factors can set you apart from all of your competitors on mobile – both Mom-and-Pop shops and multi-location competitors alike.
So take the first step toward making it easier for consumers to find you (and more consumers finding you means more consumers through your doors and, ultimately, more sales!).

To learn more about all eight factors, contact a MomentFeed Expert.