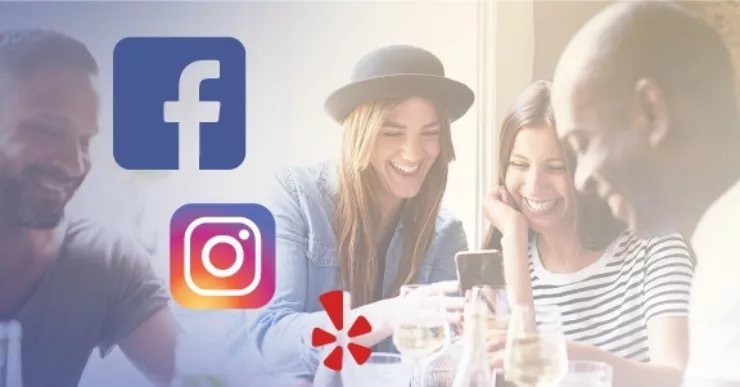 Blog
Meals, Media and Marketing: Which Social Platform is Best for Restaurants?
Social media is great for making connections, but what about as a method of boosting sales?
The restaurant industry is one of the best-poised to translate social leads into sales. Just think about the decision process used to choose a restaurant.
A potential customer might:
Look at a restaurant's reviews on Yelp
Check Instagram for a picture of what's on special
Log into Facebook to see if any friends have liked the place.
The only way for your restaurant to make a real impact is with a multi-channel social strategy.
Facebook is a must for all restaurants, because of its built-in reviews, messaging, and media-sharing capabilities. Instagram and Snapchat are where your customers are most engaged and most likely to venture in-store when they see, share, and mention your restaurant. Not to be forgotten, use Twitter to strengthen your brand voice and Yelp to provide the social proof and support your online image.
When you leverage these channels together, your social followers turn into real-life customers.
How Restaurants Turn Social into Sales
Restaurants are inherently social, and owners and marketers need to take this into account when planning their social media strategy. While every social network has its draws, certain platforms offer more than others. As such we'll be starting with the biggest of them all.
Leverage a Library of Marketing Tools with Facebook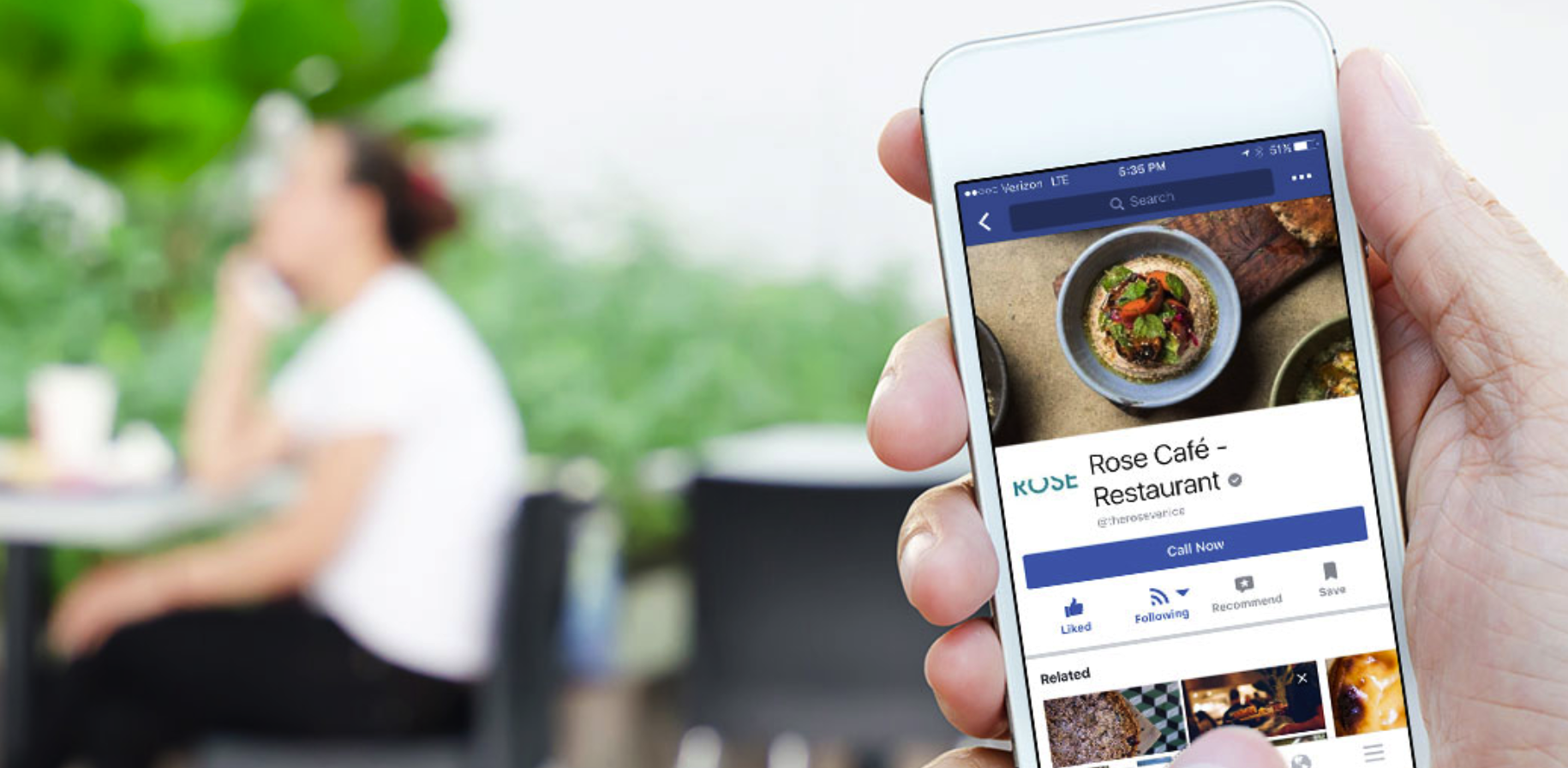 Facebook is a must for restaurants because it incorporates the best elements of every other social-sharing site. What's more, this platform offers marketing options of particular usefulness for restaurants.
Facebook Ads can target based on your current customers and match them with over two million prospects who possess similar demographics, interests, and browsing habits. Deploy giveaways and limited-time promotions on local pages to drive foot traffic to your stores. Integrated ratings mean that searchers will know what recent customers think of your food, your service, and your prices.
Facebook's sheer size makes it a social leader, coming in at 2 billion users at last count. Even with the saturation of businesses on Facebook, the platform is worthwhile for finding and speaking to current and potential customers. The fact is, you'd be hard pressed to find a patron of yours that isn't on Facebook.
As a result, Facebook boasts the highest conversion rate of any social platform.
Keep track of revenue coming from Facebook by using tools such as UTM codes, pixels or a dedicated landing page. If you offer promo codes, make these specific to each social media channel. This will allow you to know where in-store customers heard about you.
Thanks to its robust features and utilities, Facebook is one of the best all-around platform for restaurants.
To get the most from Facebook:
Enable ratings for followers to review your business.
Link to Instagram photos of your food, and people enjoying the experience at your restaurants.
Ensure the page for each location has its current address, hours and contact. If this seems like a daunting task across your hundreds or thousands of locations, you can rely on partners like MomentFeed to manage this process.
Create limited-time offers to encourage people to visit you in-person.
Leverage Facebook ads to market your restaurant to targeted groups. Third-party platforms like MomentFeed can produce and manage uniquely relevant paid ads across all your locationswith the touch of one button.
Integrate with OpenTable to allow mobile users to make a reservation directly from your Facebook page.
But be warned, you should never rely on simply one platform for everything. Be sure to optimize your Facebook presence across all your locations, but don't neglect other online communities on competing platforms.
Engage Your Followers on Instagram
Instagram has recently taken over from Twitter as the next-largest social platform with 600 million users. The photo-centric premise of Instagram makes it a restaurant marketer's dream' there is nothing users want to see more than photos of enticing food. As such, Instagram sees the most engagementof any social network.
Still, content on Instagram has to be top-notch since users won't waste time on low quality or uninteresting images. To take great food pics, it's all about finding the best lighting and angles.
Instagram has more than one way to turn users into customers. When sharing content for your restaurant on Instagram, always post a location along with your photos, so your photos will come up in local search results. The drawback to Instagram is its linking functionality.
Companies can only include a link to a product or campaign in their profile description' links won't work on individual images. This cuts down on potential conversions since the effort needed to find and click the profile link is so high.
As such, Instagram is best utilized for branding and encouraging user-generated content for marketing purposes on other platforms (like Facebook).
Use Twitter to Build Your Brand
Twitter rounds out the big three with 320 million users. Twitter is mostly used to aggregate updates on interests and news, and therefore has been shown to convert less than other social platforms.
Twitter is therefore best utilized to build brand credibility, authenticity, loyalty, and thought leadership. Your efforts on Twitter will foster awareness that may lead to increased sales through other channels.
Wendy's Twitter posts and interactions are an excellent example of this. Their use of humor and personal, genuine comments make them one of the most authentic fast food chains on Twitter.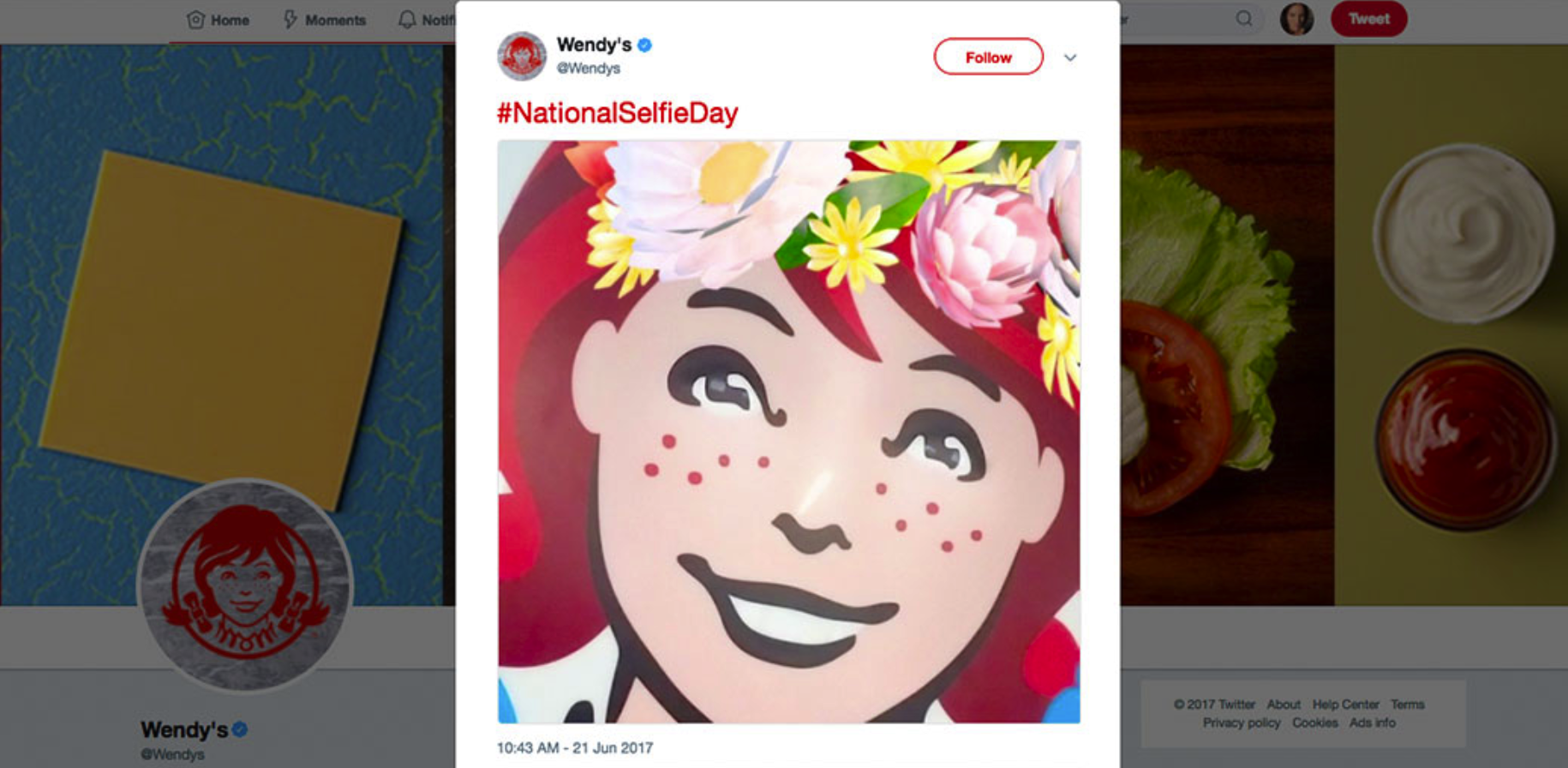 To leverage Twitter for your restaurant business, converse with followers and influencers one-on-one. Build your brand with social updates that are company-written, as well as sharing content from other popular accounts. Engage followers with questions, contests, chats and promotions to get them excited and interacting with your brand.
Social Proof is Shared on Yelp
While not a traditional social network, Yelp still deserves consideration for businesses that depend on positive customer reviews. In fact, research has shown that 88% of people are influenced by online reviews and comments.
Businesses have less control over their presence on Yelp than on other channels, but you can still set the tone with up to date business information, menus, and photos. Additionally, you can encourage reviews from customers with incentives such as 10% off their next purchase.
Businesses can also post ads in Yelp, or pay to become a sponsored restaurant and appear at the top of the search box. With 73 million monthly users and 127 million reviewsto date, optimizing your restaurant's presence on Yelp will pay dividends in the form of happy, returning customers.
Market to Millennials on Snapchat
Marketing on Snapchat is an engaging, participative experience, and sees high levels of interest.
The 150 million young, mobile-native snappers love to interact with brands. The only downside is that any user-generated content disappears in 24 hours.
Understanding this limitation, Snapchat has continued to innovate it's marketing products. The newest feature on offer, Snap to Store, enables businesses to connect ad views to in-restaurant foot traffic. If you'd like to know more about this feature, check out our recent post.
The best way to market your restaurant on Snapchat is to create geo-filters and tags available to local users. Wendy's used this with great success to launch their new burger, with a selection of fun, branded filters that became available when users were near a restaurant location.
Turn Your Followers into Foodies with a Multi-Channel Strategy
No matter what platform you use, social media is meant to be social. If you're not interacting with your customers on a regular basis, your marketing efforts could be going to waste. To maximize your restaurant's returns, you need a consistent and data-driven strategy for every social platform you use.
By leveraging all the tools at your disposal, you will increase engagement, drive awareness and ultimately bring more customers through your door.
A unified presence on each social network will capture your customers' attention no matter where they choose to hang out online.
When every aspect of your strategy feeds into your goals, it's easy to convert followers into customers.
With MomentFeed's Social Media Manager you can turn your national social media strategy into a scalable solution for each of your locations, across all major networks. Manage Facebook, Instagram, Twitter, Snapchat, Google+ and Yelp all on one centralized platform. Ask us how!