Blog
Marketing for Voice Search: Word of Mouth Reimagined
Voice search is hitting critical mass and in the very near future the majority of searches will start with voice commands.
In fact, Forbes has dubbed 2017 as "The Year of the Voice Search" since this method is about to become the predominant way users interact and search online. If your business isn't optimized for voice search, you're missing out on an enormous marketing opportunity.
So, get used to saying "Hi Siri/Alexa/Google"or you'll be saying "goodbye" to your customers.
How far we've come
When Siri was introduced six years ago it was a novelty; the fact that it actually worked seeming to bemuse even some of Apple's own executives at its launch.
It felt revolutionary, but few people used the technology with any consistency. Even as little as a year ago it could be agreed that Siri, though more useful than when it began, still felt clumsy and largely disposable to most consumers.
Google was no exception. Google Voice Search, first introduced in 2010, required users to dial a phone number in order to initiate a voice search. A recorded message on the other end of the line would prompt users to say their search keywords into the phone after which a link would be provided. Hardly a model of efficiency.
Digital Ecosystems Built Around Voice Search
Today, voice search has become an epically more elegant solution.

Its utility expands by the day, with digital assistants now acting as the major agents of the voice search revolution. Beyond Apple's Siri, other major technology companies have gotten into the game: Microsoft with Cortana; Amazon with Alexa; and Google with the less-creatively named Google Assistant.
Consumer behavior is overwhelmingly responding in kind, with predictions suggesting more than half of queries will be voice search by 2020.
Voice search is just the tip of the iceberg. Virtual assistants now come standard on nearly every smartphone, and have increasing access to the apps you use the most.
By giving 3rd party apps like Airbnb, Twitter, and Yelp access to native voice search, mobile tech companies can connect users to as many apps and devices as possible, with incredible implications for the way we live as well as local marketing. All without typing a word.

How Your Business Can Leverage Voice Search
Optimizing for voice search will play a major part in your SEO success in 2017. Businesses operating multiple locations can look to implement some straightforward practices to help convert consumer voice searches into sales.

1. Put your locations on the map
The most popular use of voice search is still to ask for directions. Be sure to add your individual locations to Google Maps. Make sure you have your bases covered and visit the Apple Maps Connect page and use your Apple ID to list your locations there, as well.

2. Become Siri's first recommendation
From the beginning, Siri has focused on making recommendations locally relevant by partnering with Yelp and Bing to generate its responses.

If you want Siri to recommend your business when an iPhone user asks her for a lunch or shopping suggestion, ensure that your directory listings and social media pages for each location are accurate and active (particularly on Yelp).
To make certain your Yelp and Bing pages have more authority than your competitors, ensure that each business is also listed on every local listing site you can find. Some listing sites to be aware of are Citysearch, Foursquare, Superpages, Yahoo, Yelp, and Yellowpages.
Google Assistant also recommends users to search "near me". Referring to the mobile user's physical location to get results, Google will display relevant listings in Google My Business. Make sure yours are claimed, accurate and active.
3. Consistency ensures visibility
Go through all your listings to make sure they're consistent in terms of spelling, abbreviations and even spacing.

Small variations such as "Ave." vs "Avenue" might cause Siri to think she's looking at two separate businesses. Check to make sure your listings are consistent with your website as well.
If you have three different addresses listed for any of your locations, Google will have less confidence in them and lower your search rankings.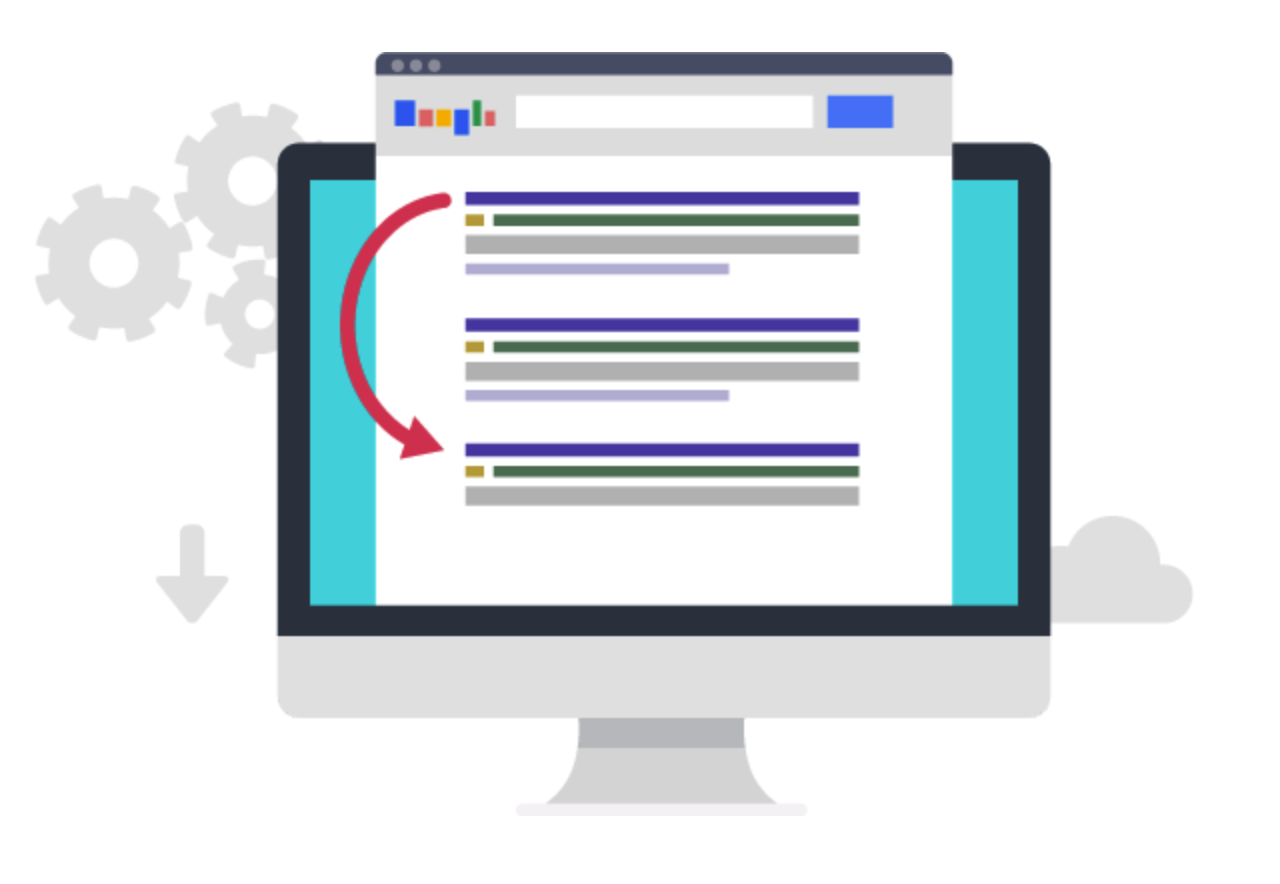 4. Long-tail keywords increase targeting opportunities
The more search engines know about you, the more likely Siri or Alexa is to recommend your business. Long-tail keywords, which are phrases 3-4 words in length, are a great way to increase your search ranking with very little time and money investment.

Multi-location businesses should leverage specific attributes of each separate location to answer the searchers' questions rather than simply targeting broader keywords. So, instead of simply trying to rank for the generic keyword "Thai food", instead incorporate web copy with specific keywords like "Thai food in " or "Thai food after 10pm".
These long-tail keywords more closely match the language used by voice searchers.
5. Top-notch mobile experience is crucial
People use voice search almost exclusively on mobile. If they click on your site in search results and find it poorly optimized for mobile, they'll simply head back to where they started.
Mobile user experience should be a priority.
Here are a few quick tweaks to make your content more user friendly on a phone.
Use headers to break things up.
Make your sentences simple and paragraphs short.
If there's a way to illustrate your point visually, do it. The space "above the fold" on mobile is very small so make the most of it.
6. Understand the intent behind voice search
Most users performing voice search on their mobile device look for very specific information. This could be anything from the price of a product, the opening hours or address of a store, or whether a certain location is offering that two-for-one deal.
It's critical that you bear user intent in mind when structuring your site, your silos and your content. Simply ensuring that your street address and opening hours for each location are readily available in each location silo of your site should be your first step. Beyond that make all additional crucial information easy for Google to find by ensuring it's available as plain old HTML.
Voice Search Your Way to Success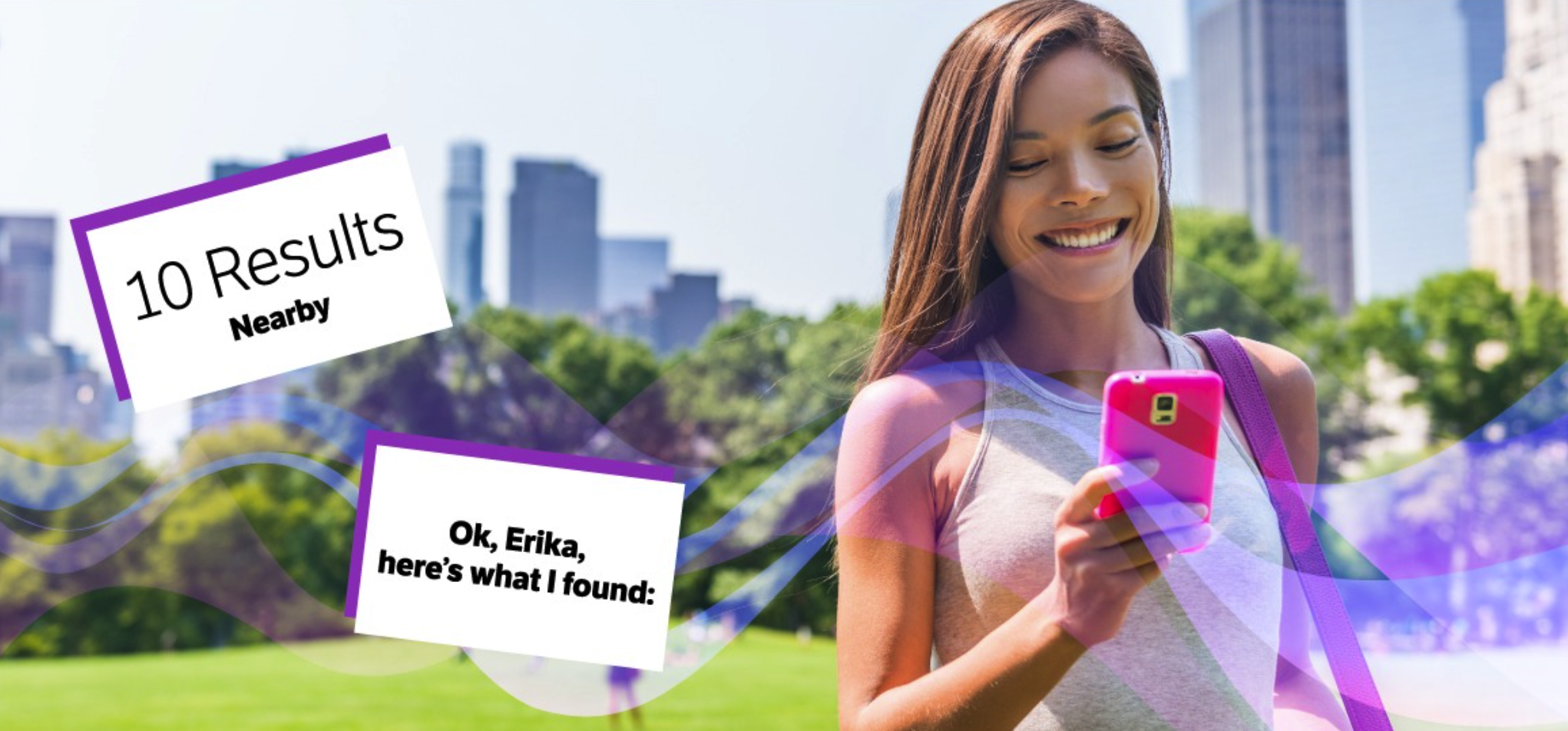 From their humble beginnings, voice search and virtual assistants will soon take over the majority of search traffic, leaving any lagging businesses in the dust.
Multi-location businesses can harness the power of voice search when their online presence is optimized. Using SEO best practices, you can get your organic results to the #1 spot – the only way for voice assistants to recommend your localized products and services.
Capitalize on the voice search revolution with the 21st century version of word of mouth.