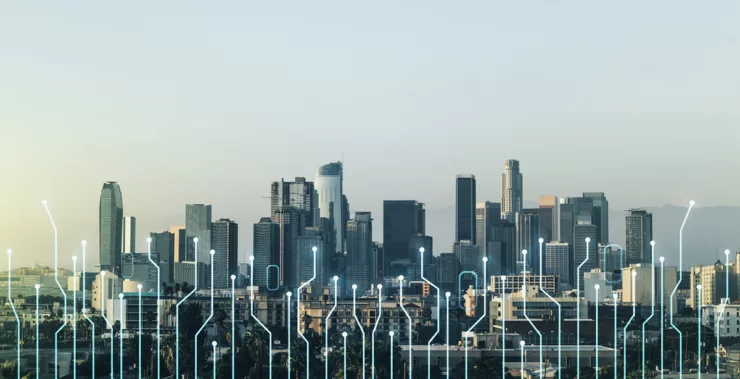 Blogs
No Longer an Outpost, Los Angeles is A Major Tech Hub
MomentFeed Fuels Silicon Beach Momentum
The knowledge economy is reshaping landscapes, financial systems, and businesses all over the world - and here at home, too.
The Techweek Los Angeles conference, which started Monday, shines another spotlight on the transformative power of technology, and MomentFeed is proud to be part of it – on both a global and local scale.
Like Silicon Valley, our Silicon Beach is spinning out new ideas, new ways to work and play, new ways to be productive, and technology ecosystems that will increasingly spawn more innovation, new and better ways of doing things, and more reasons to use your smartphone.
Snap's blockbuster IPO earlier this year validated the region's ability to create Silicon Valley-scale companies. As Snap grows and matures, Snap alums will no doubt eventually go on to create more tech ventures, thickening the web that spawns and supports new business growth.
Meanwhile, more VC funding continues to fuel local growth. Last year, nearly $4.15 billion in equity funding poured into VC-backed companies in the LA metro area, up 14% from the year before, CB Insights data shows.
New business growth is also strong in the LA region - ranking ahead of San Francisco and Silicon Valley in terms of startup activity, according to the 2017 Kauffman Index of Growth Entrepreneurship. And tech giants, including Google and Facebook and even Tesla, continue to expand in the region to better tap into a new pool of diverse talent as well as our media and entertainment industries.
MomentFeed Growth
Here at MomentFeed, we've captured a lot of this momentum. MomentFeed was recently recognized for its rapid growth in Deloitte's Technology Fast 500' a ranking of the 500 fastest growing technology, media, telecommunications, life sciences and energy tech companies in North America.
The Fast 500 are experiencing staggering growth, with median revenue growth of 380 percent between 2013 to 2016. MomentFeed grew 1,247% during this period.
Rapid growth brings job creation. We have doubled our team year-over-year from 55 to 110. Our industry-leading client retention rates are really fueling that growth and we have a 95% client renewal rate this year.
We're also delighted to note that MomentFeed CEO Robert Blatt was recognized as a winner in the "Established Leader" category for the Techweek100 Los Angeles. This category highlights organizations and people who drive growth, generate sustainable wealth and inspire innovation.
Building an Ecosystem
Techweek underscores all of these opportunities and challenges, as Los Angeles-based companies and offices innovate in all kinds of areas, including digital video, augmented reality, advertising, mobile, artificial intelligence and more.
MomentFeed CEO Robert Blatt will address the conference on Thursday to discuss acquiring customers with B2B business models and techniques to develop sales teams and go-to-market strategies, speaking at the event on Thursday, November 16.
Such conferences are critical to community building and the sharing of knowledge and experience that have long been hallmarks of other successful tech ecosystems, including Silicon Valley.
Silicon Beach is building momentum, nurturing the talent, and innovating the next wave of tech to play an even bigger role in the next wave of innovation as we rapidly redefine what "mobile" really means.