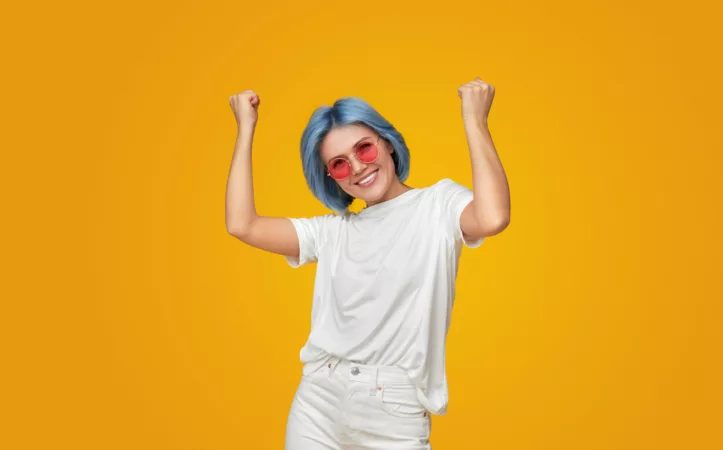 Blog
[Report Preview] Your Guide to Reaching & Engaging More Hungry Customers
"With so many consumers searching online for their next meal, many businesses are competing for online visibility. Anything a business can do to show up and stand out to the hungry consumer is critical, but this is becoming increasingly difficult as the competition heats up. This report reveals the missed opportunities in the restaurant industry that could give businesses a leg up on the competition."
Adapting to a Challenging New Era in the Food Industry
The 2020s have been hard on restaurants. The start of the decade was marked by store closures and sales declines due to the COVID-19 pandemic, only to be followed by dire worker shortages and rampant inflation which linger on to this day. Restaurants must find ways to adapt to these realities to survive in this challenging new era.
In the past, a desirable location with strong foot traffic was often enough to keep restaurants busy. But today, hungry consumers rely on their mobile phones as their guides. They make searches like "Vietnamese restaurant near me," and decide where to eat based on the top few results. There may be dozens of similar restaurants nearby, but those with the best visibility on Google and other top discovery platforms like Yelp and Tripadvisor have an undeniable advantage in being chosen. As a result, competition for search visibility among restaurants is fierce.
In our recent study, we surveyed more than 100 food and restaurant businesses, and we examined how each took advantage of local digital marketing best practices. We uncovered opportunities by finding out where businesses fell short along the customer journey—get found, be chosen, and drive loyalty—and in this report, we will reveal those opportunities through 8 key insights and takeaways that restaurant owners can use to drive more traffic through their doors.
Insight #1: Local Social Pages are Table Stakes for Restaurants
Our survey clearly showed that most restaurant owners or managers have an established social media strategy. In the United States, 89% of food and restaurant businesses use local social media pages to improve their online visibility, and of the European countries polled, 71% said they use local social media pages. Restaurants without a social media presence today are missing out on some of the lowest-hanging fruit available for growing their business.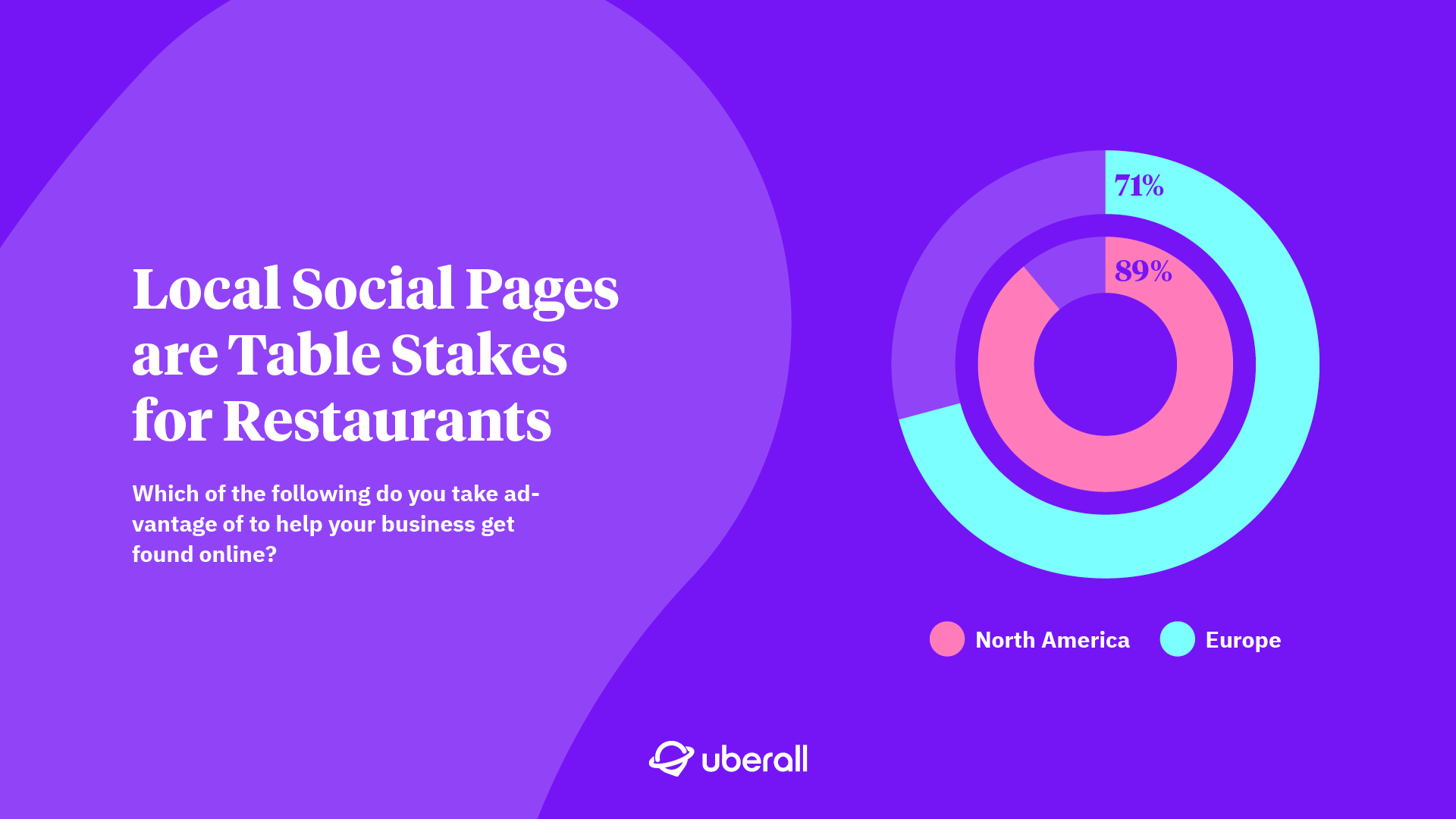 Key Takeaway: Set Up and Maintain Local Social Pages on Facebook and Instagram
Facebook is the most popular social network worldwide, and Instagram is not far behind. Get started with social media by creating pages on both platforms. You'll need to share your address, phone number, and hours of operation. This helps search engines identify you, and it facilitates more connections with people looking for you online. Post regularly to boost your engagement and consider using locally targeted paid ads to promote new store openings, seasonal menu items, offers and discounts, and local events to key demographics in your area.

Try to involve your customers in your social media strategy as well. Ask them to share pictures of your restaurant or their dishes while tagging your business in the photos. Make sure to interact with these posts and encourage customers to interact with yours – contests and social campaigns are a great way to do so.
Click to Unlock the Full Report