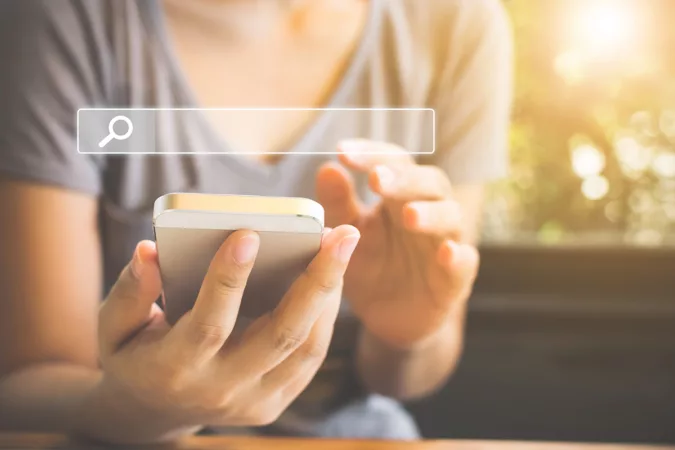 Blog
New Keyword Suggestion Tool for Better Proximity Search Rank
As a content marketer writing for the web, there are a lot of goals to balance. Whether you're writing a social post or responding to a customer review - you're thinking about everything from how to engage with your customers in an authentic way, to ensuring your content is free of grammar and spelling errors.
With so many important goals to balance, it can be easy to lose sight of your overall local search engine optimization (SEO) strategy, and the importance of incorporating discovery keywords whenever you are writing for the web.

What are discovery keywords?
Discovery keywords are a set of top words and phrases that are highly relevant to what products or services your business sells and what a potential buyer enters into a search engine when they are in discovery mode.

Why optimize for discovery keywords?
The savviest multi-location brands are focused on growing their share of voice for the proximity discovery keywords that matter most in their category. And more specifically, they are focused on Google, which accounts for, 93% of the mobile search market in the U.S.
Discovery keywords are critical to help Google determine relevance based on what the searcher is looking for. If the searcher is looking for a coffee shop with free WiFi, for example, Google will return coffee shops nearby that also appear to offer free WiFi. If a coffee shop that offers free WiFi fails to include this attribute in their Google My Business profile and has little to no mentions of free WiFi in their content on the web, they will miss an opportunity to be visible with a large group of potential customers.
With this in mind, once you determine your top discovery keywords, which MomentFeed can help with, it's important that you incorporate those keywords into all web content to provide the appropriate relevance signals to Google.

Keyword Suggestion Tool Keeps Keywords Top of Mind
To help keep your primary keywords top of mind for everyone writing content, from social media managers to store operators, MomentFeed is introducing the Keyword Suggestion tool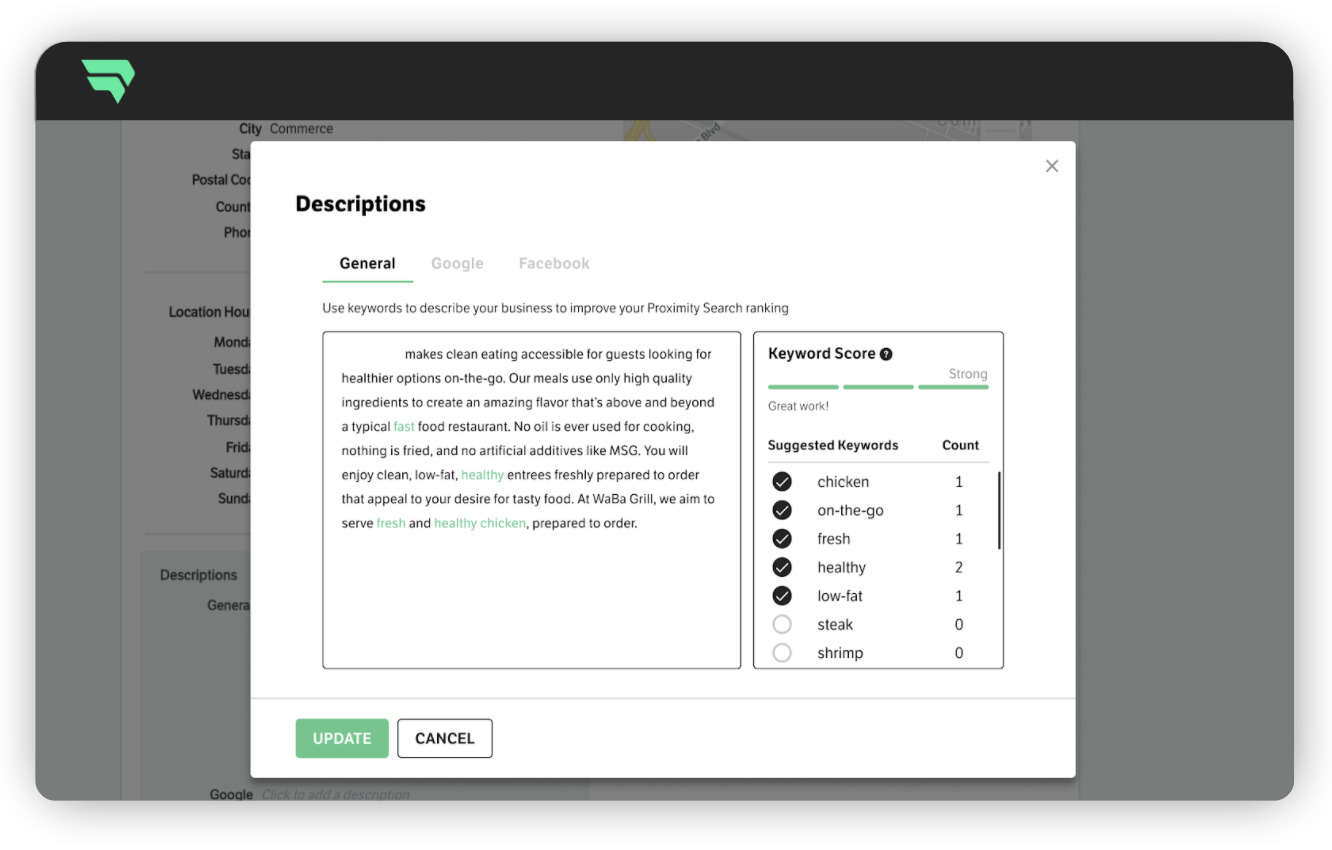 The keyword suggestion tool automatically surfaces keyword recommendations - whether you're writing a review response on Yelp, posting to Google, Instagram or Facebook, or updating your business listings. In addition, a dynamic keyword density scoring capability ensures you hit the goldilocks of keyword density -- not too many and not too few, but just right.

What is the ideal keyword density?
Keyword density is the number of keywords compared to the total number of words in the content you are writing. This differs from one search engine to the next, but most sources show that around 2% keyword density is what you should aim for, in other words, using your keyword no more than twice for every 100 words.
If you are optimizing for keywords like: chicken sandwich, healthy food, on-the-go, you can incorporate each keyword once or twice in a short paragraph, but don't overdo it, otherwise it may appear to search engines to be keyword stuffing. The best rule of thumb is to write compelling content while working keywords in once, and maybe twice for short form content and no more than twice per 100 words for longer form content.
MomentFeed's keyword suggestion tool can help you keep your primary keywords top of mind when writing content to maximize your visibility for the keywords that matter most for your brand's local visibility.
The new keyword suggestion tool is one of four major enhancements MomentFeed is announcing this month as a part of our commitment to provide the best single platform for proximity search optimization. Learn more about the other three enhancements including next generation customer sentiment analysis, automated review response, and our new expansion network.