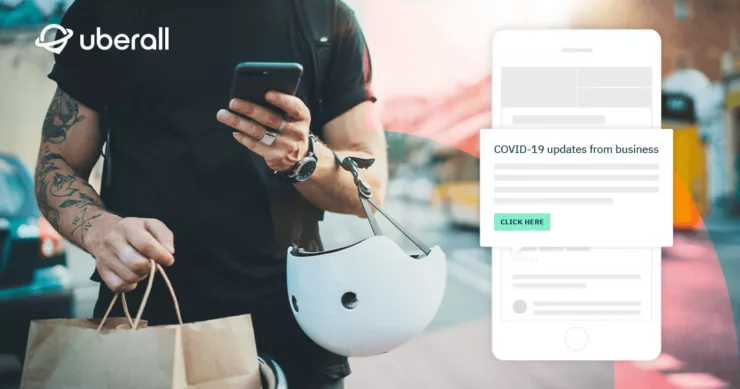 Blog
How to Update Google My Business Pages with COVID-19 Related Posts
Google My Business (GMB) has recently rolled out COVID-19 specific posts, which appear at the top of the business profile in local search — this is in addition to the posting feature already available.

This offers another way to ensure customers are in the know, as soon as information related to the coronavirus is updated— great news if your clients own a business or if you are a digital marketer managing the online presence for a multi-location business.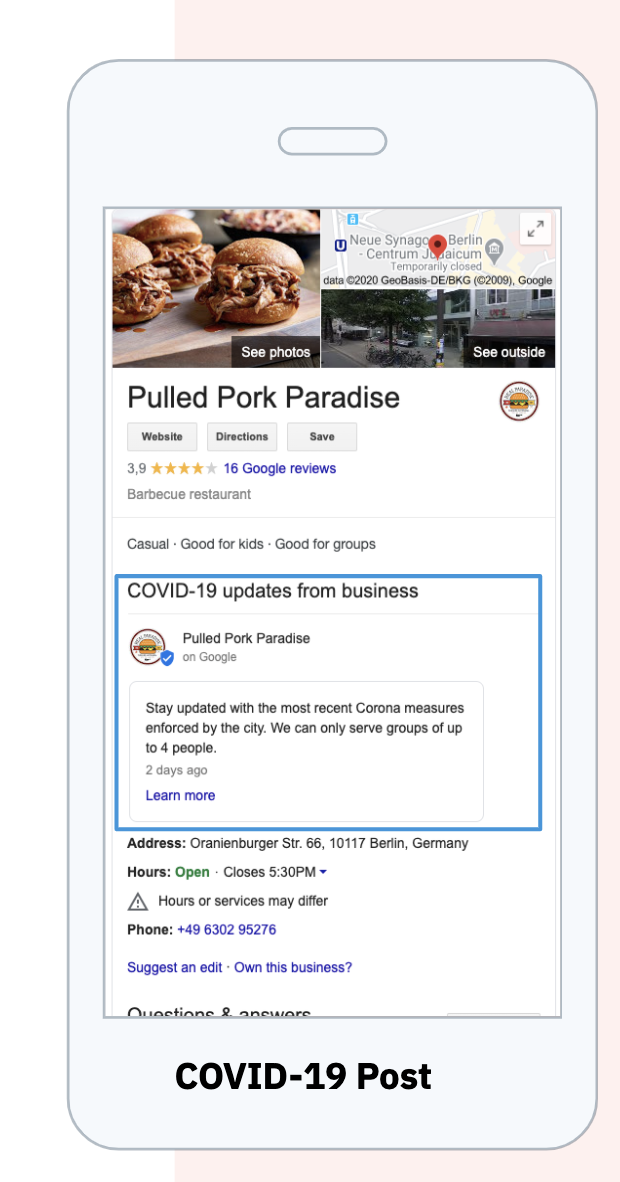 Why this Matters
As small and medium-sized businesses and multi-location brands prepare to reopen and pivot their offerings, consumers are going online first for the products, services and information they need to inform themselves about businesses online. It is important to have the most up-to-date information about changed opening hours, the availability of products along with safety and hygiene regulations. GMB pages are the primary way that customers seek this information out and start their buying journey.
Besides, nobody wants to trek all the way outside only to turn up to a closed store or restaurant, right?
What to Include in a COVID-19 Post
The COVID-19 post type is designed for announcements directly related to the pandemic, such as:
Temporary closures
Special contact information, such as information hotlines
New or modified operating hours
Changes to regular services, such as patio service only or delivery
Safety precautions and instructions (such as wearing a mask, for example)
Updates on stock levels
How to Create COVID-19 Posts for Multiple Locations at Scale
If your clients are not using the Uberall platform or a platform that can automatically update location data, they will need to update each listing manually. To do so, follow the instructions in this Google My Business Help Page.
If you're an Uberall partner already using our Reputation Management product, it's easy to create COVID-19 posts for as many locations at once. Here's how: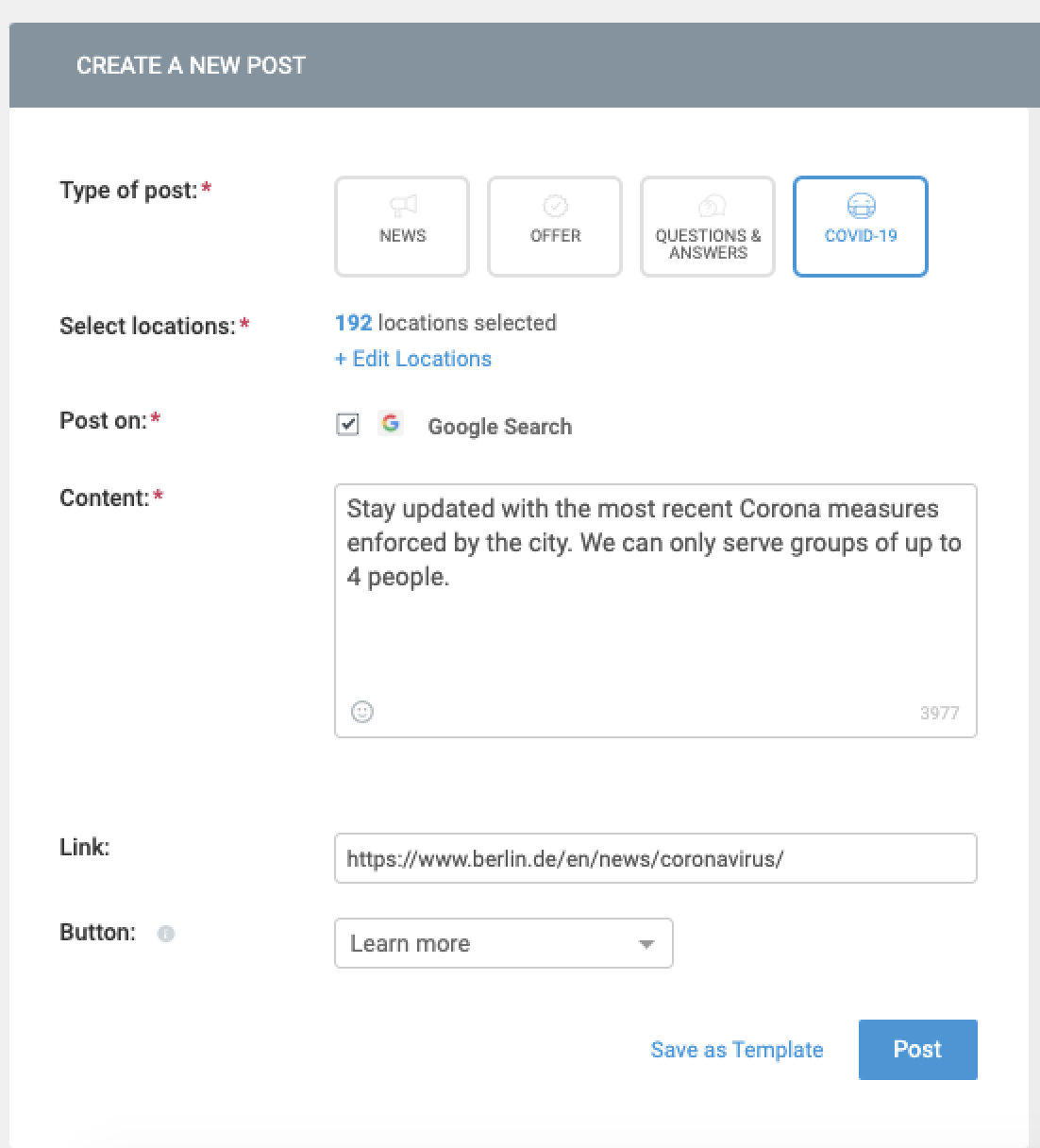 Click create new post (top-right corner) or save a post as a template‍ for later
On the dialogue page, specify COVID-19 as the type of post
Tailor the COVID-19 related information for as many locations as you have
Select the locations for which you want to create content or tick the 'All locations' checkbox.
Before publishing, preview to check that the information is correct
Click post topublish the content instantly
Note: There is no option to select the time frame for COVID-19 posts. Also, only plain text content is allowed for these types of posts.
For more discussion and resources related to marketing in times of social distancing, check out Uberall's coronavirus info hub for more information.