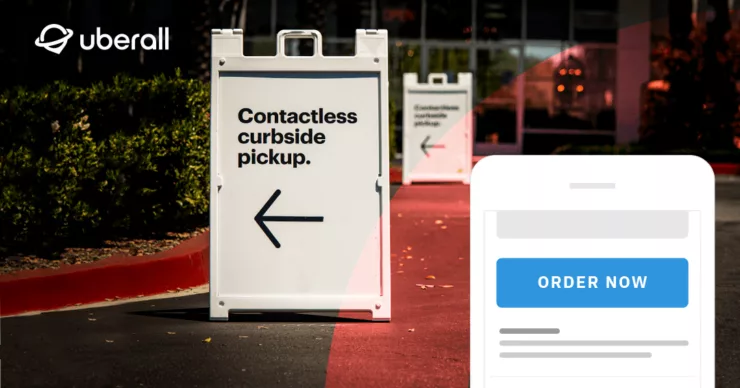 Blog
How Retail Shopping Will Change as Stores Reopen
As regional and local governments begin to relax stay-at-home orders, store owners and managers are grappling with the big decision of when — and how — to reopen retail businesses. Even essential businesses that remained open are struggling to interpret guidance on how to keep employees and customers safe as people begin to move around more freely.
One thing is clear, opening won't mean returning to business as usual. Guidance is still highly restrictive in many areas. Here are just a few examples:
In Alaska, retail, restaurants and personal care services can only operate at 50% capacity, while in Colorado, noncritical commercial businesses must operate with 50% reduced staffing.
In Wisconsin, stores are only allowed to admit 5 customers at a time — requirements that leave some owners wondering whether it will be profitable to reopen at all. In South Carolina, retailers can open only if they follow social distancing requirements and operate at either 20% occupancy or five customers per 1,000 square feet, whichever is less.
In Europe, many non-essential stores began to open in early May, though requirements have been instituted in phases. In Germany, for example, shops with 800 square meters of retail space were opened before larger chains.
In California, the state is requiring retail stores to establish a detailed COVID-19 prevention plan before resuming business. A specific employee must be given responsibility for implementing the plan, which must include things like cleaning and sanitization, providing PPE, getting rid of bulk product bins, closing public seating areas, removing product samples, and screening everyone entering the store for symptoms. If an employee tests positive for COVID-19 in California, the business must institute contact tracing.
To make things more complicated, the rules are not consistent across countries, states, regions, or even cities. Many of these existential choices have been left to retailers to navigate and implement.
Regardless of the specific requirements, it's clear the pandemic has changed shopping and consumer behavior for the long term. The following are some of the changes we can expect:
Omnichannel the norm: E-commerce grew by double and in some cases triple digits in multiple categories during the lockdown period. And many consumers tried things like food delivery and online grocery shopping for the first time. Retail apps saw increased downloads and large retailers, such as Walmart and Target, saw significant increases in e-commerce sales. Online shopping is poised to capture a meaningfully larger share of consumer buying in the future. But stores remain critical and offer an advantage over pure e-commerce players. Curbside pickup/click and collect and real-time store inventory online will all be hallmarks of this new omnichannel age. The retailers that can master it and deliver better customer experiences will prevail.
Low touch, no touch: As people return to stores, many will be cautious. They may be reluctant to interact with merchandise, to use shopping baskets or engage in the conventional checkout process at the register. In a First Insight survey, 65% of women said they will not feel safe trying on clothes in dressing rooms. Merchandising will also have to get creative to appeal to "window shoppers." Consumers may feel safer browsing through glass or online, rather than coming into a store or sorting through items on a rack. And contactless payments will become the norm in major retail chains.
Priority on personal space: When they return, don't expect shoppers to linger in small boutiques or mingle in close quarters. Cluttered or tightly packed stores will, for the foreseeable future, be less appealing to customers who want to avoid infection, notwithstanding retailers' ubiquitous statements about "deep cleaning." Consumers may also favor stores that enable them to get in and out quickly, with few or no lines.
Shifting loyalties in the neighborhood: Despite the growth of e-commerce, the pandemic has also caused many consumers to express a greater interest in shopping locally. Many people may be reluctant to travel very far from home. They also want to support business owners in their communities. Data suggests that companies that have responded well to the virus — contributing to the public good or prioritizing the welfare of communities, customers and employees — have earned increased shopper loyalty.
The cautious consumer: Job losses and less discretionary spending will impact retailers for some time to come. US government data indicate that nearly half of all households have seen job losses or salary reductions. Even consumers that haven't been as impacted may be more conservative about spending. This new economic environment requires retailers to reassess their customer personas to better understand who is going to buy and how to reach them.
There are numerous logistical and infrastructure challenges in getting back to business in this new "post-COVID" environment. But as retailers prepare to resume operations, they must focus directly on customers and their needs. They must also ensure that customers are well-informed about hours, product availability, in-store procedures and online alternatives.
Central to that effort are Google My Business and Facebook. These channels can be easily managed across retail locations in the Uberall platform. Indeed, clear online communication with consumers is essential to adapting and operating effectively during the next phase. It will also build trust and confidence, which are absolutely critical to success.
To check whether your online presence and overall health of your business is up to standard. Sign-up to our free presence check tool, which analyses how well your business information is listed across the most important online directories.