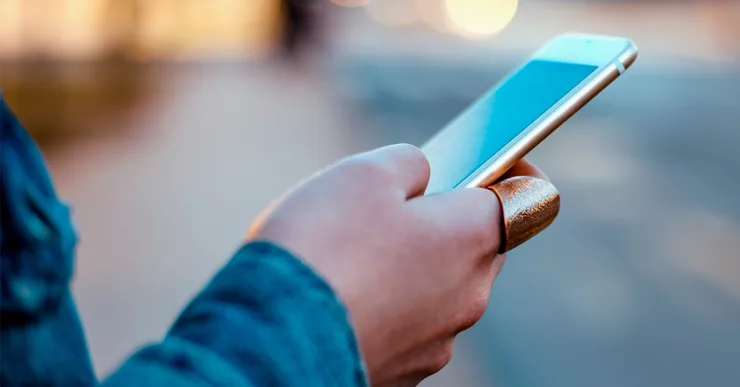 Blog
Essential Guide to Mobile-Local Marketing
People look for products and services in a totally different way than they did even two years ago. The number of people conducting mobile "near me" searches has climbed more than 500 percent, according to Google. Those searches are becoming more generic.

In other words, 82 percent of searches look for a specific thing near them rather than looking for a brand name (e.g., "cold brew" rather than a particular coffee cafe). And more than 90 percent don't look beyond the first few businesses they find.
And yet, many major multi-location brands still believe that simple SEO and SEM (combined with broad-reach marketing) are enough to drive sales to locations. Reviews, Google's algorithms, social media, and data integrity (at a local and global level) are all factors that impact your "find-ability." Local mobile search is a new and unique specialty; one that requires an experienced and dedicated team of professionals and ongoing involvement and commitment by both corporate teams and location operators. The right partners can simplify this process for you, increasing location and company-wide sales dramatically.
Whether you are ramping-up your locations, have hundreds (or even thousands of store managers or distributors, or are in a franchise business, the challenges are the same. Working with mobile-local experts who intimately understand your objectives and goals and can personalize a program to YOUR brand is essential.
This Guide to Mobile-Local Marketing series is designed to give you insights into the facts and trends driving mobile-local search and how you need to manage your digital strategy to keep up with this fast-moving phenomenon.
Acceleration of Mobile-Local Search
Today in the U.S. alone, more than 250 million people use smartphones and that population will climb to 270 million by 2022. According to Forrester, more than half of U.S. retail sales are a direct result of mobile searches and the vast majority of restaurant choices are swayed by mobile local searches, including reviews.

What you find when you conduct a "near me" search is affected by a number of factors, many of which change frequently based on Google's algorithm. In fact, in 2018 Google made more than 3,200 changes to its search algorithm, many of which have an impact on mobile-local search.
Ranking in the Google Local 3-Pack
Whether or not your stores, restaurants, or service locations appear in searches - especially in the 3-Pack - also depends on the following factors, each of which we'll explain in depth in upcoming articles. They include:
Accuracy, consistency, and integrity of local data. Different spellings or street names, misplaced location pins, or missing information can all hurt your ranking. Incorrect data also damages customer perception.
Review quality and responses. What customers have to say about your locations is important, but so is the speed and consistency with which you respond to those comments - good and bad. Many SEO experts believe that Google factors in not only the number of reviews but recency and speed of response. Creating a personalized - and yet automated - process for doing that is more important than ever.
Social media. Not only are social sites a way to build community, advertise, and accelerate word-of-mouth recommends but the content that is posted on them feeds into the local search algorithm. Social listening - building awareness of and tapping into what customers say about you - can build your brand AND your mobile-local traffic.
The quality and loading speed of local landing pages. Gaffes as simple as incorrect hours of operation or failure to update a store location or add a new one can cost you business - and trust.
Relevant and localized offers, products, services, and promotions. Consumer tastes, menu items, and inventory vary by region, and what your customers are looking for does too. Contextual marketing is essential to driving sales, and ensuring your locations are found for specific keywords at the right time is vital. Seasonality and trends have a massive impact on mobile search behavior as well. Populating local pages with hyper-targeted content is critically important. Keywords are simply not enough in the mobile-local world.
By partnering with MomentFeed, retailers, restaurants, and other multi-location brands have reported dramatic results from focusing on their mobile-local strategy. For example, our partners have seen a 32 percent lift in search engine ranking, 45 percent increase in clicks to a location, and 377 percent boost in the number of reviews searchers see. An integrated approach like ours results in improvements across many measures - not just one. And that ultimately drives sales.
MomentFeed can give your brand a competitive edge in local search.