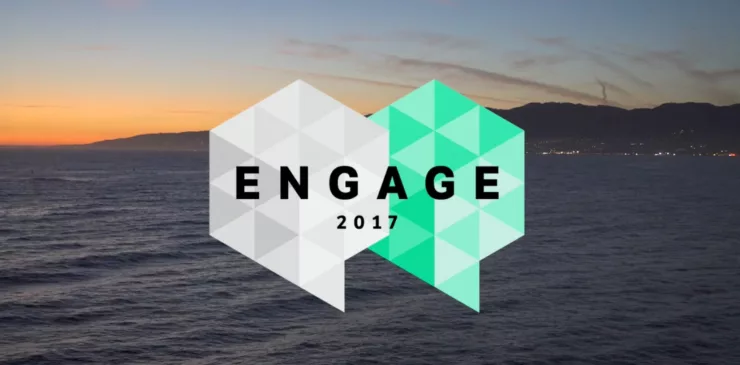 Blog
Engage Summit 2017 - The Next Level of Mobile Customer Experiences
During Engage 2017 - MomentFeed's annual client summit - brands had the opportunity to network with experts, peers, and representatives from all the major mobile networks. Participants listened to success stories shared by Hertz, Anytime Fitness, Applebee's, Red Lobster, and many more.
Along with great first-hand examples of mobile success, the audience heard about best practices and new ways to engage with consumers directly from Google, Facebook, Snapchat and the Engage Platinum Sponsor Yelp. Attendees were also the first to hear about new product announcements like MomentFeed Connect, the new Searchlight for location data management, and the new version of Reputation Manager.
---
"I loved the Facebook panel; and Google's panel, you can't deny how great it is to have them in front of you telling you where their platforms are going and what their initiatives are for 2018. It's so valuable to hear directly from them what we need to be focused on" - Kristen Pechacek, Anytime Fitness
---
"I wanted to meet the MomentFeed team who we've been talking to behind the scenes and put faces with voices because they've been super helpful. I'm excited to see where the products are going, there's always something new coming out ' and it's always in the name of trying to push things forward" - John Bennardo, Pinch a Penny
We want to continue sharing knowledge, provide networking opportunities and actionable takeaways so don't miss out on next year's Engage Summit!